I am delighted to make you discover new photos and detailed information about Soneva Jani, the Newest Resort of Soneva Resorts & Residences in The Maldives !
Press Release By Soneva. Maldives. May, 2016 17th
Note This article is the second part following this first release from Soneva in January 2016 that you can read here : Soneva Resorts & Residence – A New Dream is Coming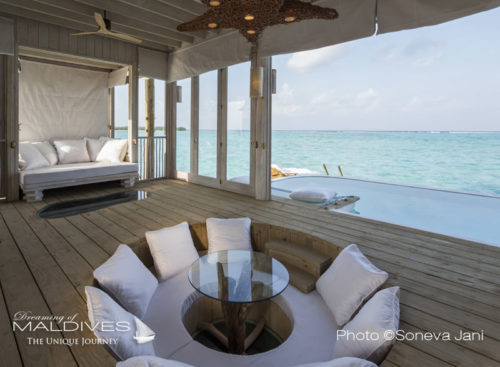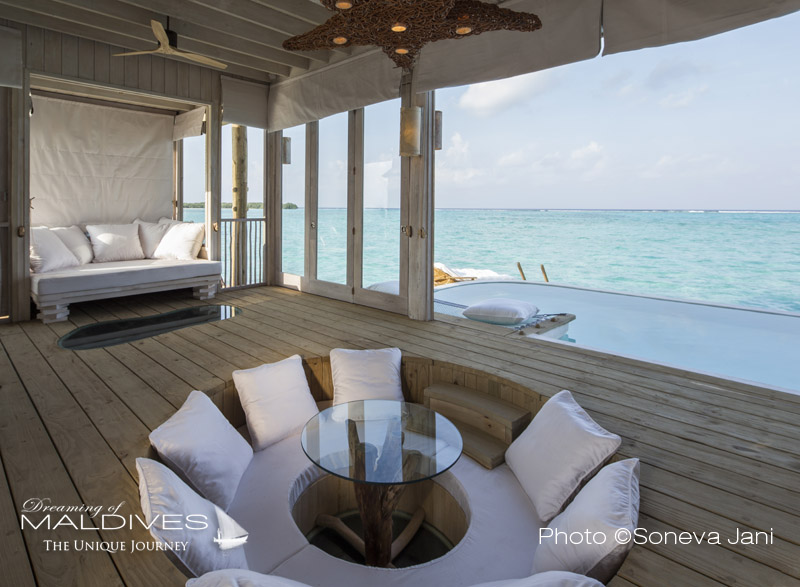 Soneva Jani first details and photos
Soneva, has finally revealed details & photos of its newest resort in Maldives, Soneva Jani.
The brand's newest luxury resort offering will comprise 24 water villas and one island villa, with additional island villas planned at a later stage.
Soneva Jani opening date is now scheduled for October 2016
Soneva Jani is Inspired by a word that means wisdom in Sanskrit
Soneva Jani is located on the island of Medhufaru, which is part of an uninhabited five-island cluster in the Noonu Atoll.
The highlight of the resort is its location within a 5.6 kilometer lagoon of crystal clear waters with uninterrupted 360° views of the Indian Ocean. The main island is fringed by pristine beaches and blanketed with lush tropical greenery.
Soneva Jani Water Villas and Beach Villas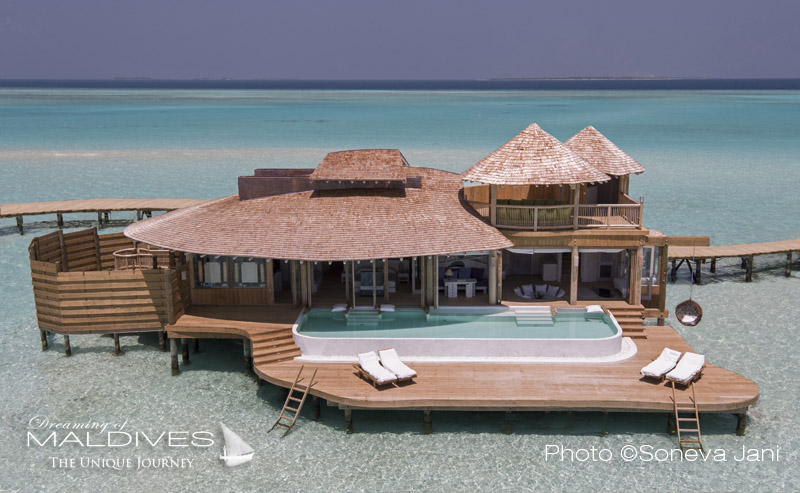 Soneva Jani includes 18 units of one-bedroom Water Retreats, four units of two-bedroom Water Retreats, one three-bedroom Water Retreat, one three-bedroom Water Reserve, and one four-bedroom Island Reserve.
Every water villa has a private pool and opens to its own stretch of lagoon, with some villas featuring slides going directly from the top deck into the lagoon below.
The highlight of the villas is the retractable roof in the master bedroom, which slides back at the touch of a button so that guests can lie in bed and stargaze.
Like all other Soneva properties, the spacious villas feature beautifully designed interiors by Eva Shivdasani, one of Soneva's co-founders, and are made from the highest quality sustainable materials.
"When we opened Soneva Gili more than 15 years ago, it stood out as a unique and new concept in luxury travel. It is my belief that Soneva Jani is even more revolutionary. There are many small details and improvements, for example at Soneva Gili, guests would often sleep on the top deck so that they could sleep under the stars. In each Soneva Jani Water Retreat or Reserve the master bedroom roof slides back at the press of a button. It closes automatically if it rains."
"We live in an ever more crowded and developed world. Soneva Jani is one of the lowest density resorts in the world. Just 25 Villas are built in an area that stretches nearly five kilometers. It is not an island resort. It is a lagoon with five private islands where only one of these will have development. When designing and building Soneva Jani, I was very mindful that when we open, the area should seem as natural and beautiful as the first day I laid eyes on it," he added. "Soneva Jani is one of the most anticipated hotel openings in the Indian Ocean this year. We have already witnessed a huge amount of interest, with the first few weeks fully booked within a few days of opening the booking system to the global travel trade." 
– Sonu Shivdasani, founder and CEO of Soneva.
Some of Soneva Jani main features
Soneva Jani will include all of Soneva's popular features including
– a Spa,
– a dive centre
– an observatory
– a children's den
– an Eco Centro
– organic gardens
– and an outdoor Cinema Paradiso.
The cinema will be the first 'silent cinema' in the Maldives, as guests will be given Bluetooth earphones to watch movies so as not to disturb the nesting wildlife in the area.
Gastronomy
The resort will serve global cuisine at five dining outlets, and will feature Soneva's ubiquitous cheese, chocolate, ice-cream and charcuterie rooms that are complimentary for all guests.
Various destination and specialty dining experiences will also be available.
"Soneva Jani is a place of incredible natural beauty. The waters in the lagoon have the most vibrant shades of blue that I have not seen anywhere else in the Maldives. We have an extensive array of marine life, including turtles, rays and occasionally dolphins, and the lagoon is an excellent place for kayaking, sailing and swimming as it is calm, shallow and extends for miles and miles. The villas are stunning and include all the attention to detail that Soneva is renowned for. Construction is progressing quickly and we are on track for an opening in October 2016"
– Olivia Richli, the Pre-Opening and General Manager of Soneva Jani.
In constructing the resort, Soneva kept its environmental impact as low as possible.
The pools use seawater with UV filtration and the villas have been built over the sandy floors of the lagoon, with no damage to any part of the reef.
Furthermore, solar PV will be a significant source of power generation at the resort, all waste-water will be collected and treated on-site, and water will also be produced on-site, including drinking water. Soneva's Eco Centro Waste-to-Wealth center will ensure that waste is recycled, while the extensive vegetable garden will give local produce for the restaurants based on organic principles.
Soneva Jani Opening Date
The resort's soft opening is planned for October 01, 2016, while the official opening date is fixed at November 05, 2016. Bookings are now available from October 01, 2016 onwards so get ready !
Soneva Jani Photo Gallery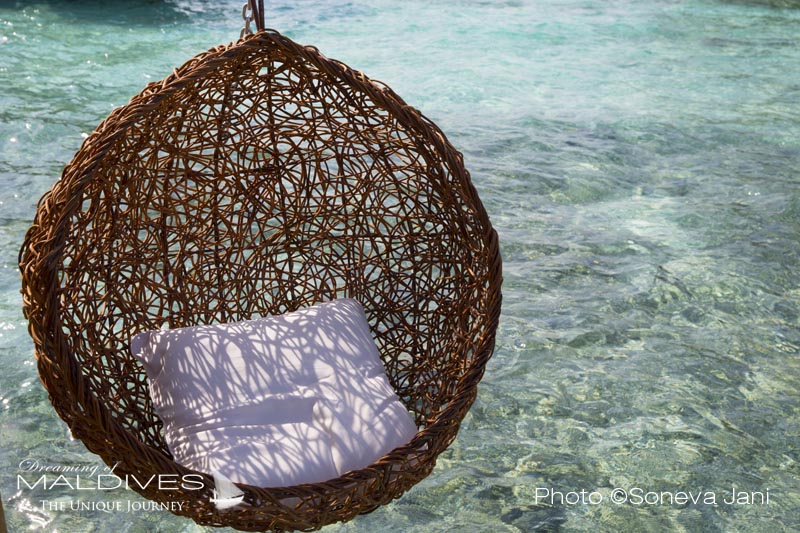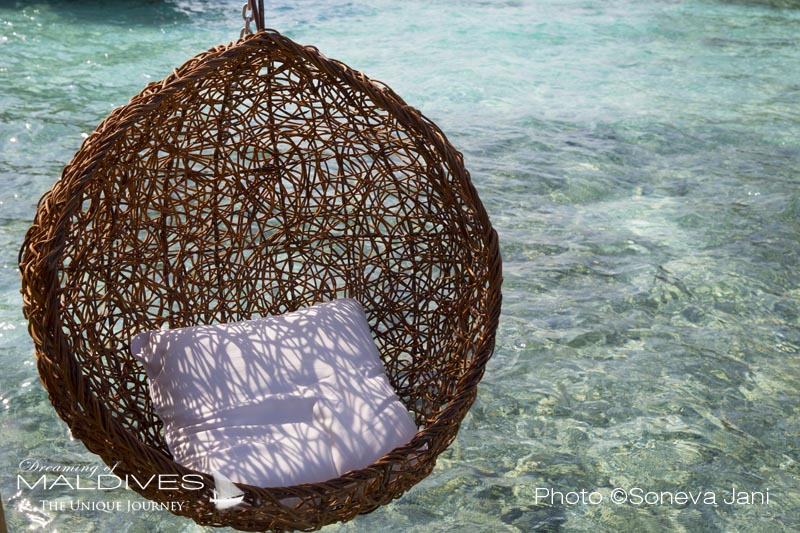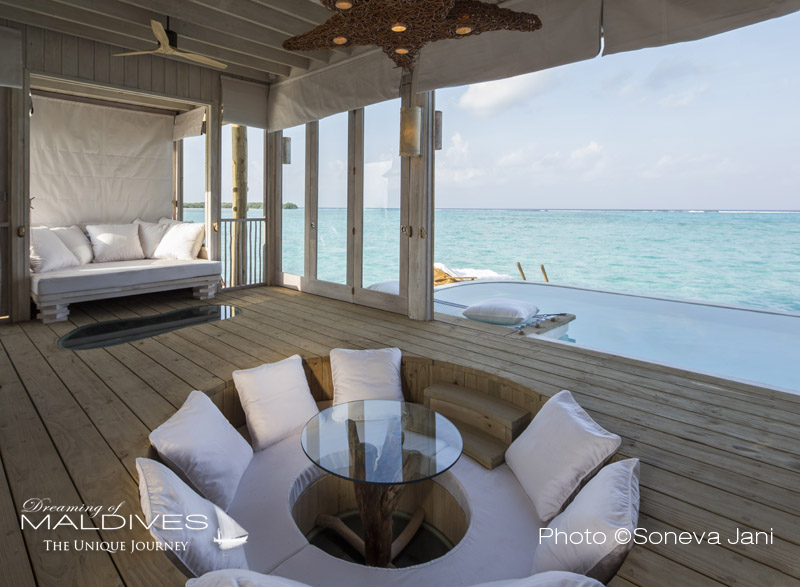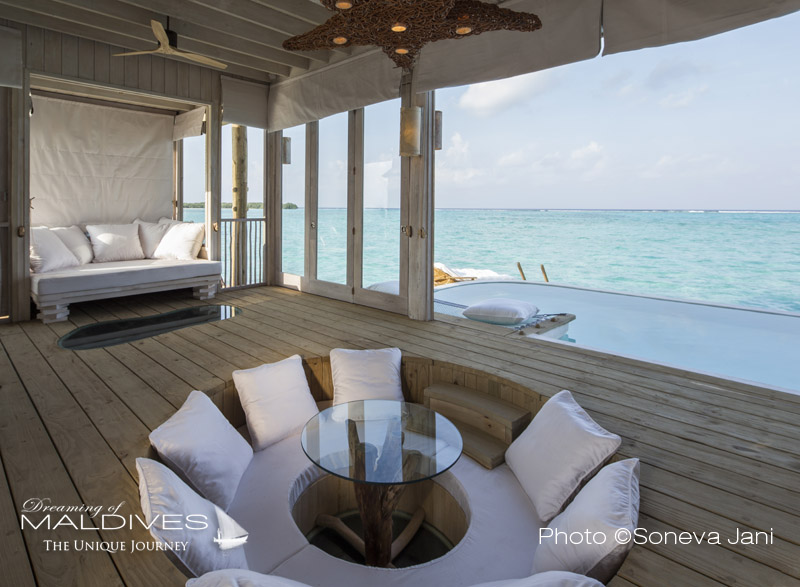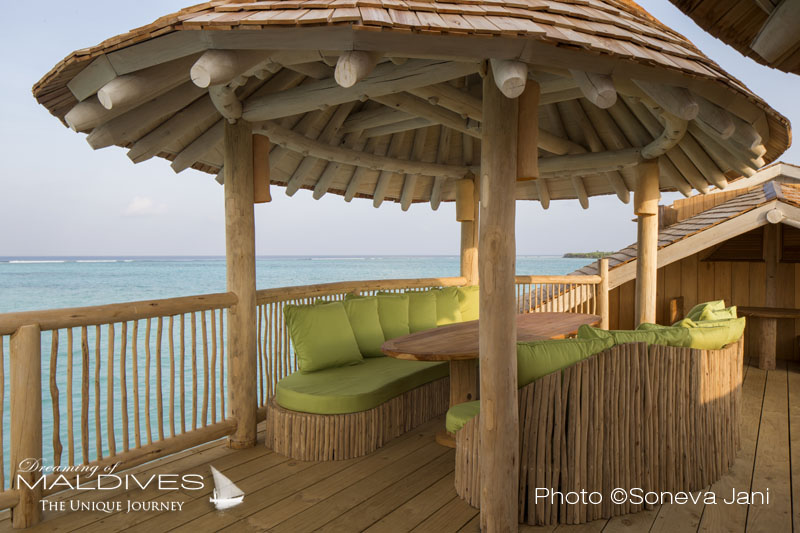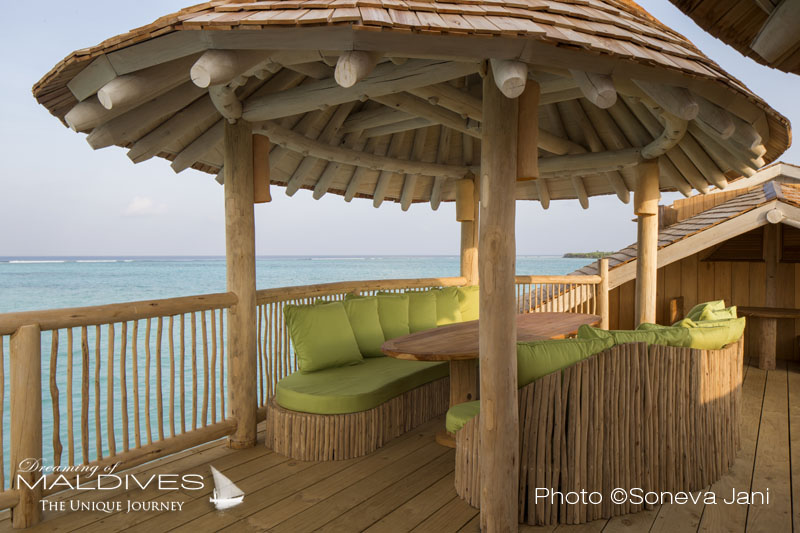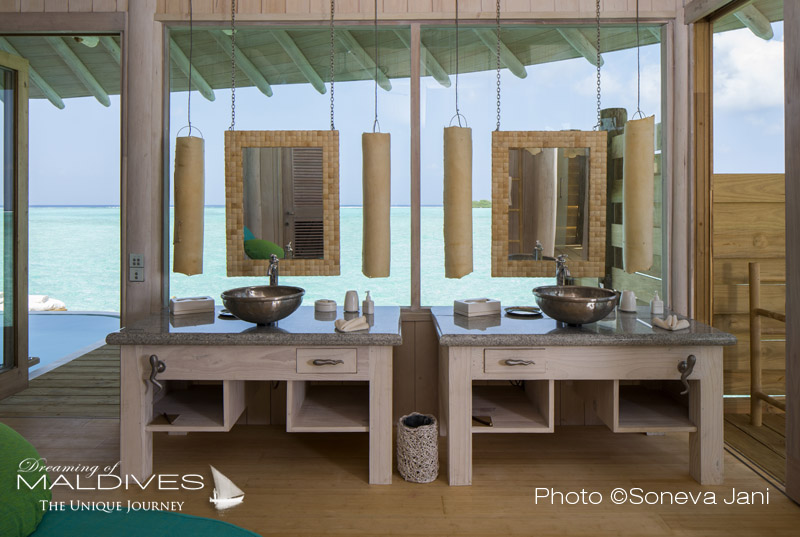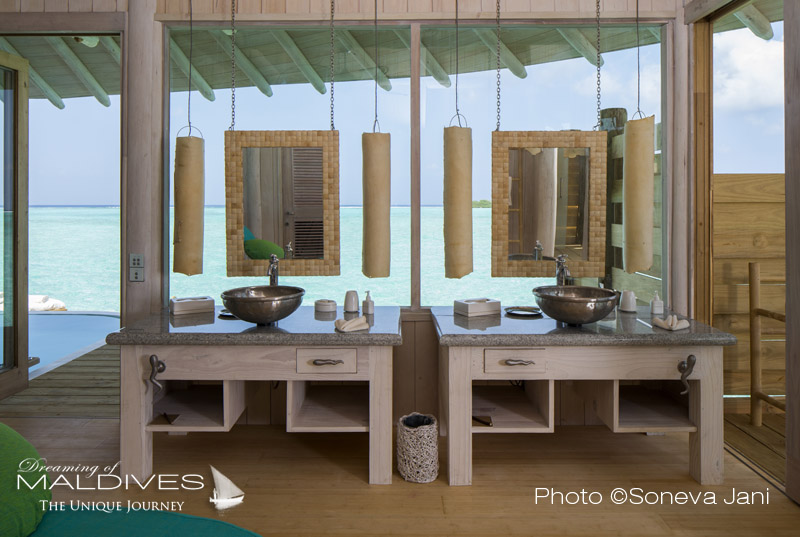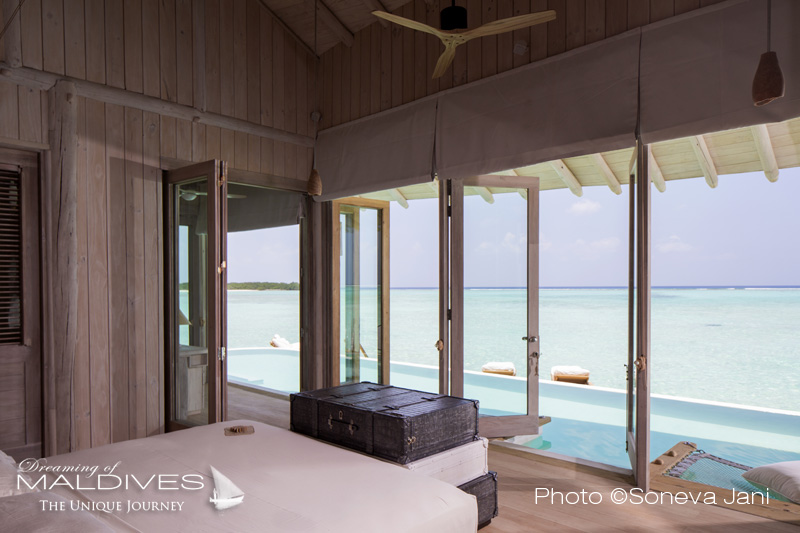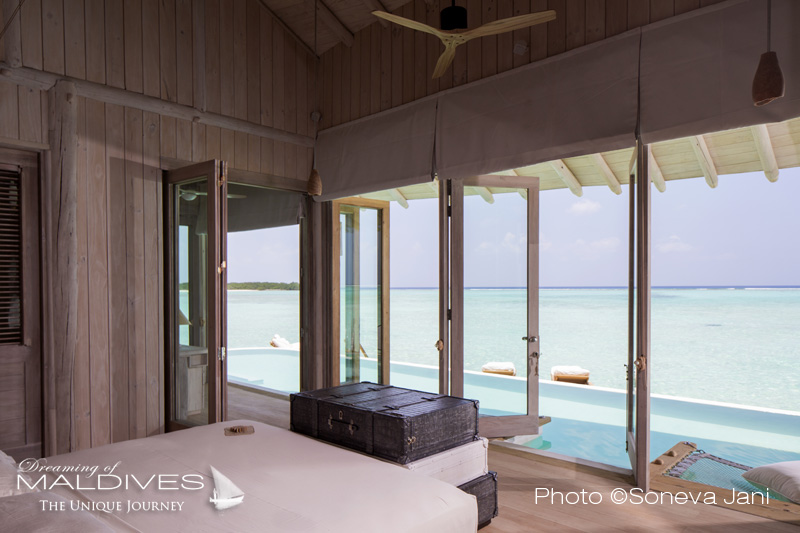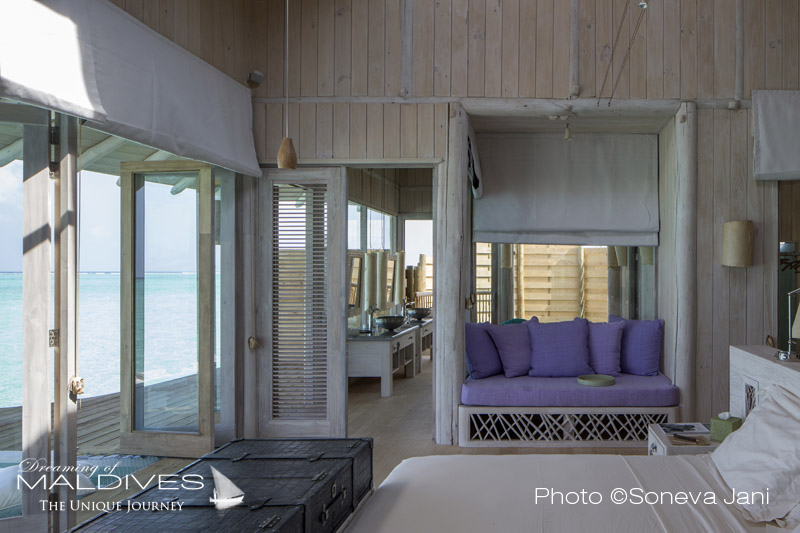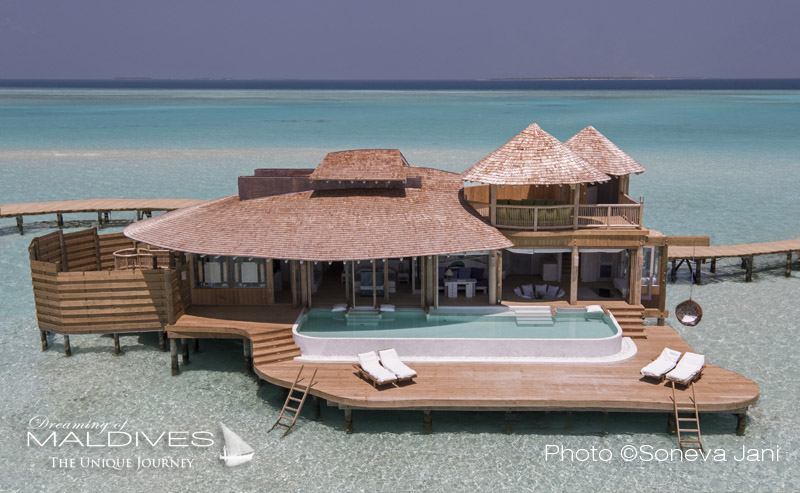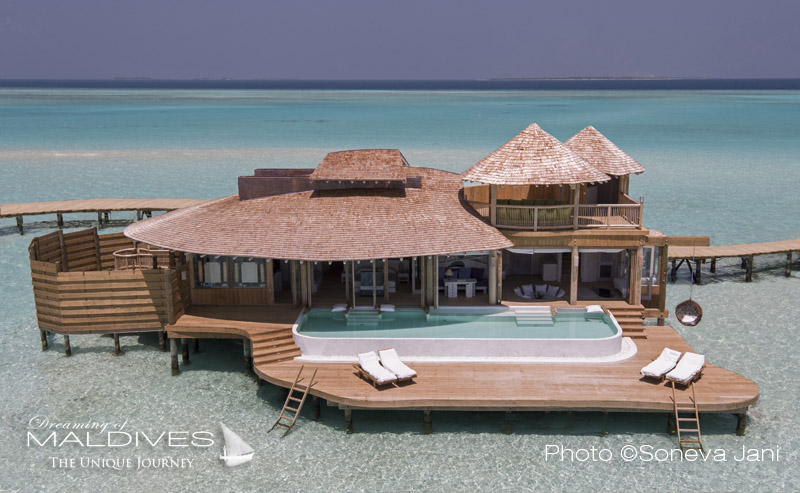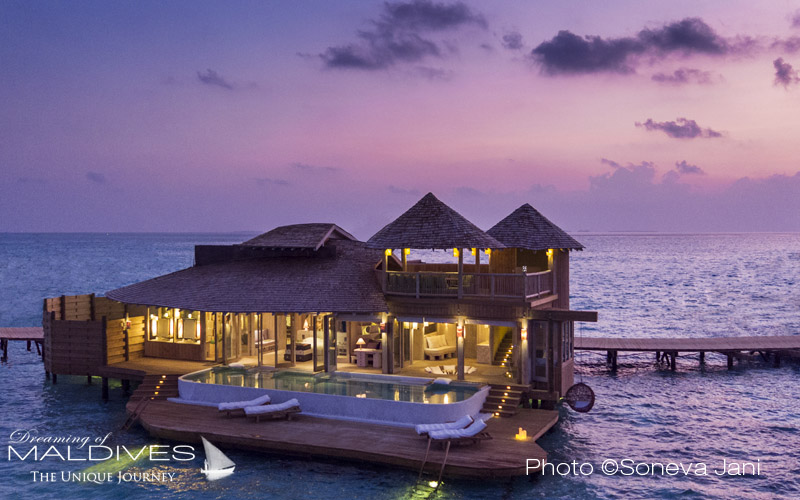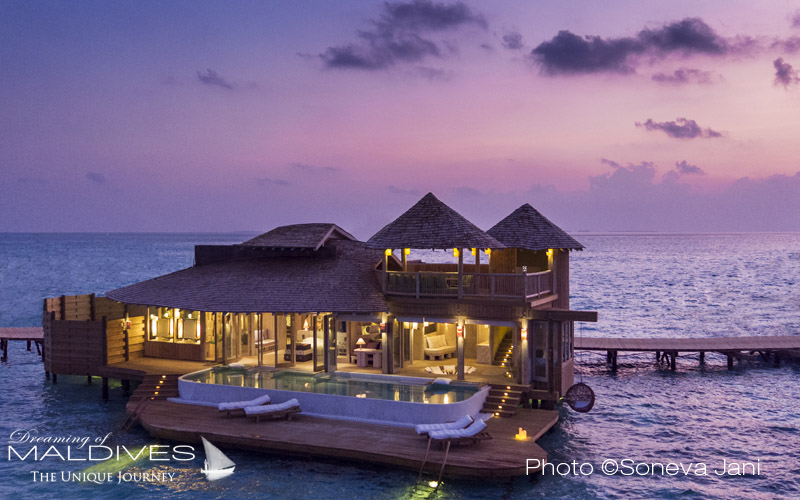 Follow us on Facebook, Youtube and Instagram 
for more Maldives Dreams & Stories
Maldives TOP 10 Dreamy Resorts 2024
YOUR CHOICE. YOUR DREAM. YOUR VOICE