We will soon be able to fly directly to Raa Atoll with Maldivian.
This is a great news for both locals and tourists who will now get a flexible way to travel back home or to visit this magnificent Atoll.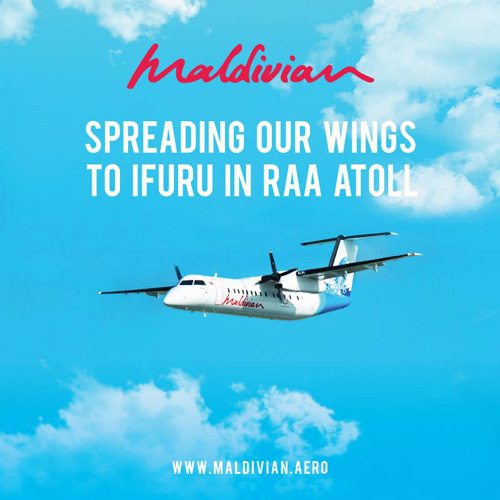 Maldivian, the Maldives National Airline Company, which brings you directly to many remote Atolls with daily domestic flights, just announced a new route for the gorgeous Raa Atoll.
Flights will operate from and to the atoll new domestic airport Ifuru.
About Raa Atoll
Raa Atoll is a large atoll located at about 160 kms North of Male airport. It belongs to a larger Atoll called Maalhosmadulu which also hosts the famous Baa Atoll.
Raa can be directly reached from Male Airport after a 40 mns flight by seaplane or 40 mns by direct domestic flight to its airport Ifuru.
A few words about Maldives Domestic Airports
Maldives domestic airports have a small runway, a simple terminal with a one or a couple of check-in counters.
Generally small, they do not offer much, but they give the wonderful feeling of being in the tropics, somewhere at the end of the world.
news. April 27th 2015
Follow us on Facebook, Youtube and Instagram
for more Maldives Dreams & Stories
Your TOP Best Maldives Resorts 2023
YOUR CHOICE. YOUR DREAM. YOUR VOICE
[ Official ]
Traveler's Choice
12th Edition