Joali Brand announces the opening of JOALI Being, the first dedicated wellbeing-immersive retreat in the Maldives at the end of 2021. Details and first images of the resort.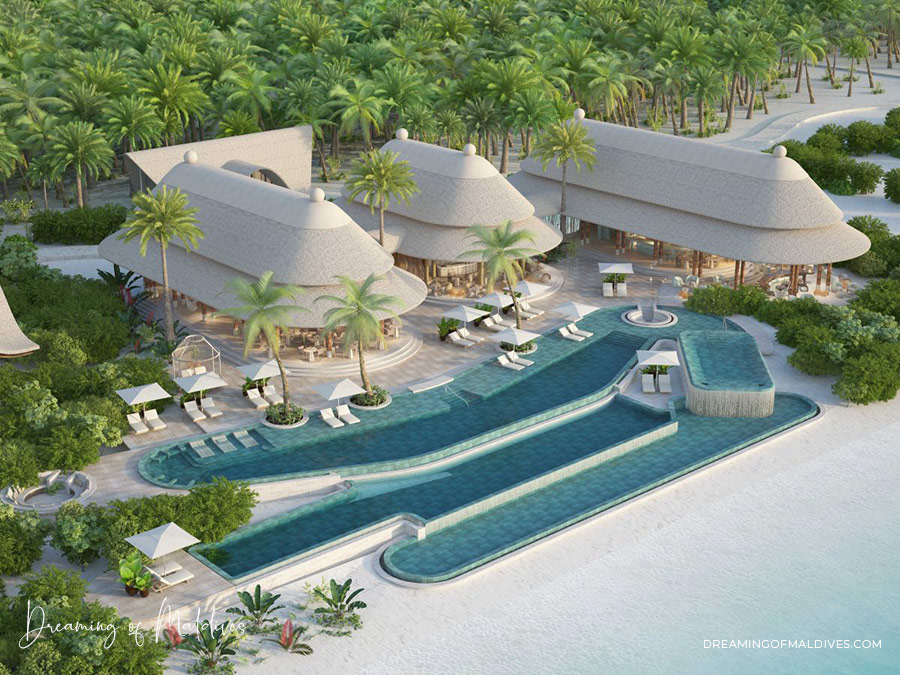 Set to open in late 2021, JOALI Being will be the second resort of Joali Brand in Maldives. The new resort is located on Bodufushi island in Raa Atoll and will be the first dedicated wellbeing-immersive retreat in the Maldives.
Born from the eco-friendly hospitality brand JOALI and its core philosophy of the 'joy of living', JOALI BEING is a sustainable wellbeing island retreat residing on the secluded natural island of Bodufushi in Raa Atoll, a short seaplane flight away from Male International Airport, with the option of a private transfer.
JOALI Being is an eco-friendly island that will feature water and beach villas, highly personalised treatments and experiences, and diverse tailored cuisine.
The Wellness Experience
The resort aims to provide guests with transformational wellbeing experience centred around four pillars of wellbeing: Mind, Skin, Microbiome and Energy.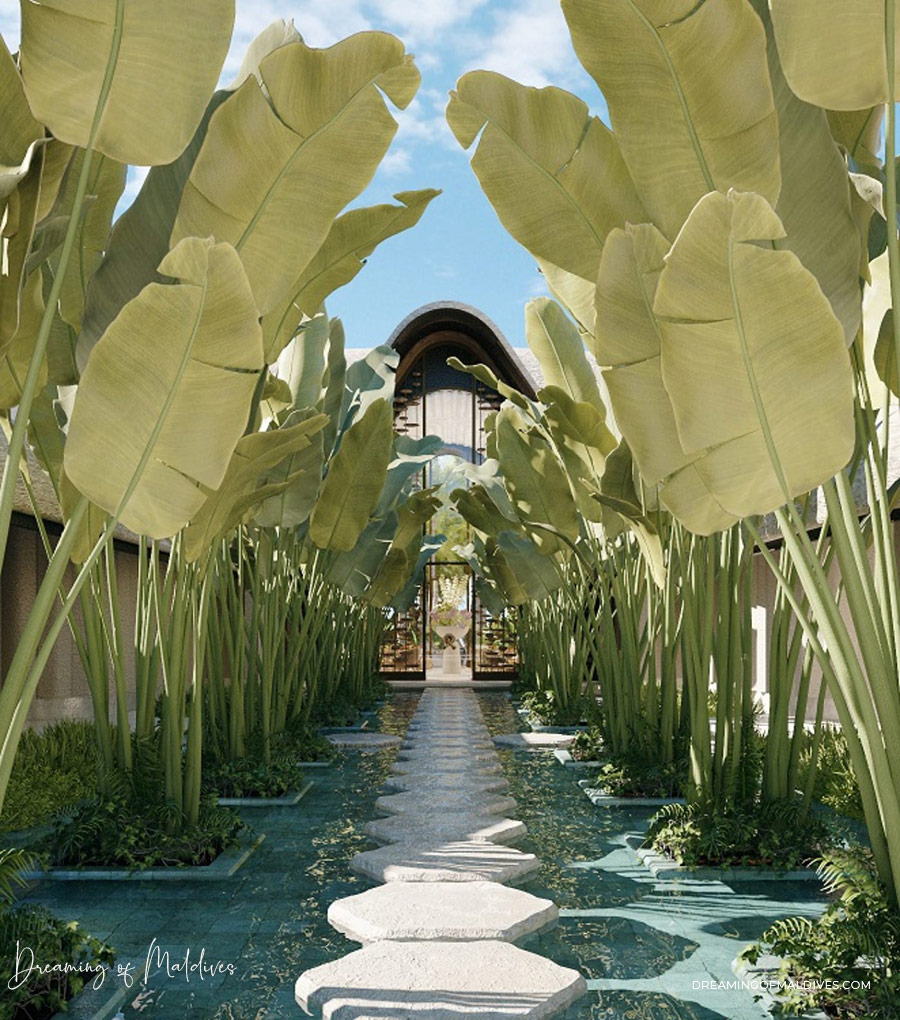 Following an in depth consultation with a personal wellbeing consultant upon arrival, JOALI BEING offers each guest a completely personalised programme, fusing both traditional and modern methods to illuminate a path to transcendence, self-discovery and renewal. High-level specialists, such as naturopaths, ayurvedic doctors and nutritionists will be assigned and responsible for a roster of guests throughout the duration of their stay.
Areka, JOALI Being Wellbeing Center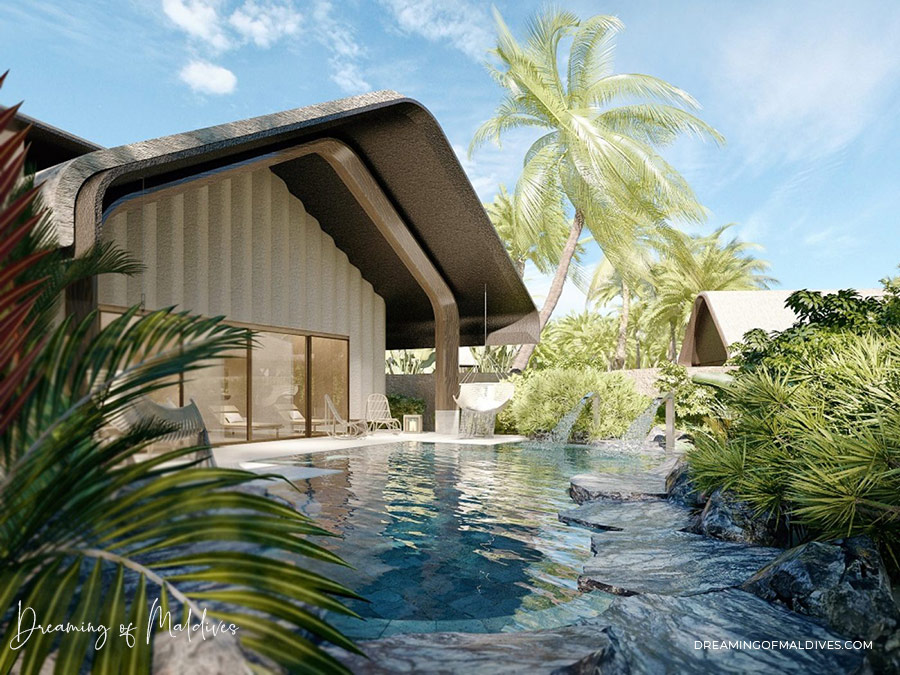 AREKA wellbeing centre comprises 39 thoughtfully designed treatment rooms and transformational spaces including a Hydrotherapy Hall, which has a Sensory Deprivation Room, a Russian Banya, water therapies, a salt inhalation room and a hammam. The beautiful spa also offers a separate Pilates studio, an overwater meditation deck called Ocean Sala and an intelligent 'Movement Analysis' tool.
Guests can also experience the unique benefits of the Sound Therapy Hall and the Discovery Sound Path, created in collaboration with the retreat's sound healing visionary and consultant Aurelio C. Hammer (also known as Svaram).
Aktar, The resort Herbology Centre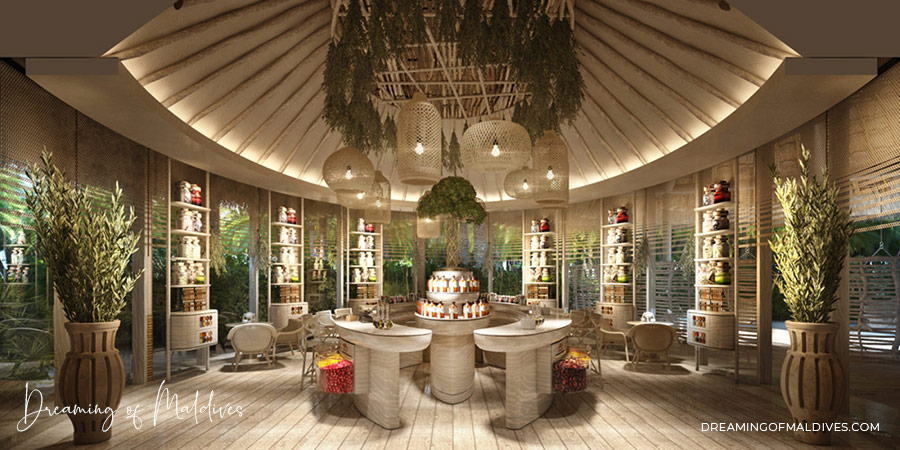 AKTAR is JOALI BEING's Herbology Centre, inspired by the rich heritage and history of the healing powers of herbs. Guests can address concerns around Mind, Skin, Micro biome and Energy with the resident herbalist, who specialises in preparing natural remedies using herbs, spices and essential oils.
JOALI Being Gastronomy & Bars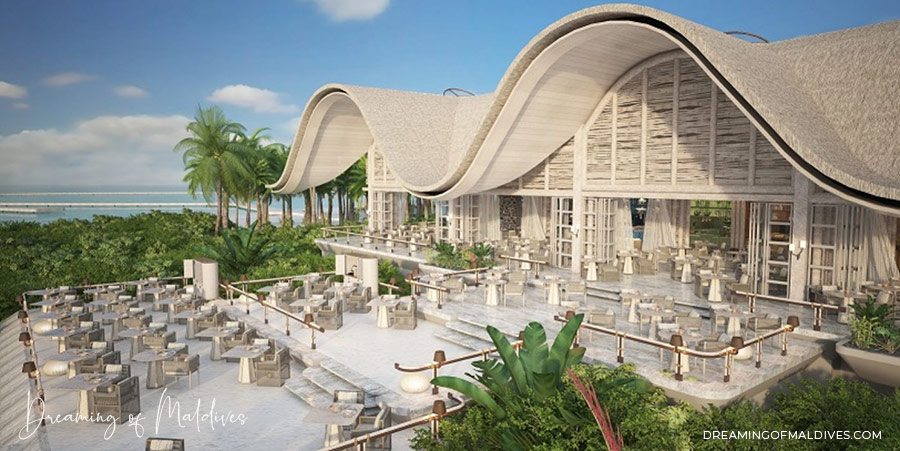 Culinary arts at JOALI BEING focus on an Earth-to-Table initiative, promising ingredient traceability and offering fresh, locally harvested foods that support small farmers and are sustainably sourced. All food and drink options have been expertly curated with the help of the retreat's nutritionists, offering a selection of flavours and cuisines, with healthy yet indulgent dining options.
If desired by guests, personalised nutrition sessions and co-created menu recommendations are available. Guests can also enjoy interactive nutritional cooking classes at the retreat's Culinary Learning Centre, which will offer fully equipped kitchen spaces for each participant.
Joali Being The Villas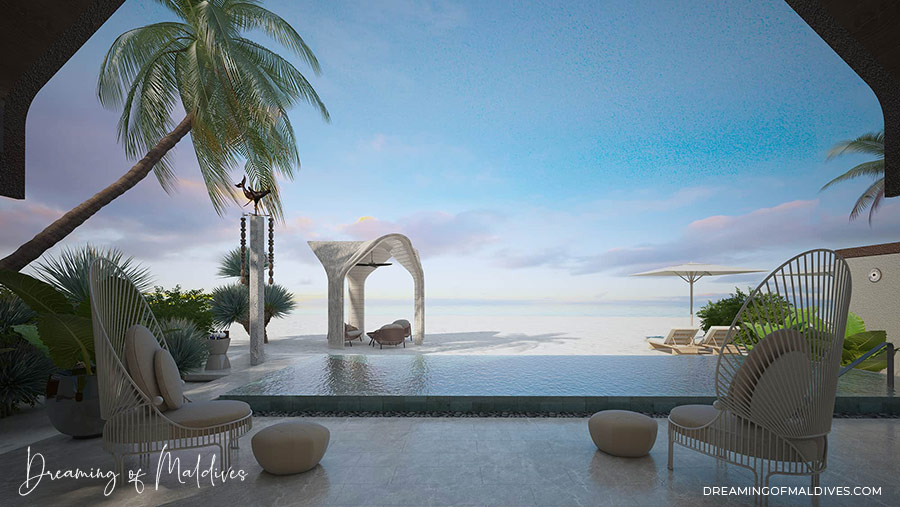 JOALI Being will feature a total of 68 beach and water villas, each with their very own personal butler or 'Jadugar', meaning 'skilled magician' in Dhivehi. Each villa comes with private pools and a variety of special offerings such as customised minibar setups, tuned meditative balancing musical instruments, wellbeing games and more.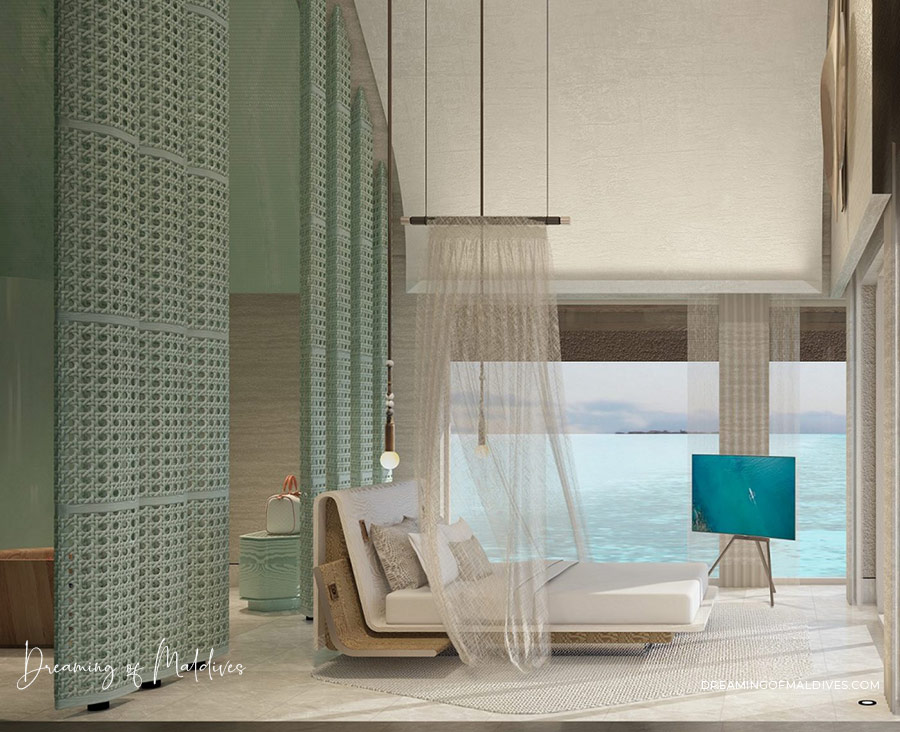 JOALI BEING will also feature a unique four-bedroom fully equipped exclusive overwater villa with a magnificent uninterrupted ocean view, a wellbeing room and a movement room.
Four Bedroom Well Being Private Ocean Residence

This unique 491 sqm four-bedroom over-water haven has uninterrupted views of the Indian Ocean, an infinity pool, a wellbeing room and a movement zone.
Three Bedroom Well Being Beach Residence

Ideal for multi-generational travellers, this three-bedroom island haven offers 345 sqm of indoor-outdoor space, panoramic views and an infinity pool and a movement zone.
Two Bedroom Well Being Beach Residence

Offering an abundance of space, these island havens range from 240 – 274 sqm and feature two bedrooms and expansive living areas.
Two Bedroom Grand Beach Pool Villa

Ranging from 140 to 182 sqm these beachfront retreats feature two bedrooms and a spacious living area, making them ideal for small families.
Two Bedroom Grand Ocean Pool Villa

Ideal for small families, these 138 sqm two-bedroom retreats offer a private pool and expansive indoor-outdoor spaces.
Grand Beach Pool Villa

Offering a private pool and toes-in-the-sand vibes, these 106 sqm island sanctuaries are perfect for beach enthusiasts.
Beach Pool Villa

These 93 sqm island villas come with a private pool and direct beach access.
Sunset Grand Ocean pool Villa

Gazing out at sweeping sunset views, these 92 sqm over-water hideaways feature a private pool and indulgent amenities.
Grand Ocean pool Villa

These 92 sqm over – water sanctuaries come with a private pool and bespoke amenities.
Sunset Ocean pool Villa

Offering a private pool and sweeping sunset vistas, these 93 sqm ocean hideaways are ideal for intimate stays.
Ocean pool Villa

These 86 sqm ocean villas come with a private pool and splendid over-water vistas.
The resort sustainability program includes turtle protection
JOALI BEING will be home to one of the only turtle conservation sanctuaries in the Maldives, as well as a Reef Restoration Project and coral nursery. The retreat is also collaborating with Earth Check to introduce impactful long-term sustainability initiatives.
The sustainability infrastructure of the island includes desalinating water bottling plant, a rainwater harvesting and grey water recycling system, a glass crusher and recycler, a 1750 food waste composter, a plant waste shredder for fertilizing and a biological wastewater treatment plant for safe discharge.
Press Release. June 2021.
All Images / Artist Impressions © JOALI Being
See more about new resorts
Maldives Resort openings latest news.
Follow us on Facebook, Youtube and Instagram
for more Maldives Dreams
Maldives TOP 10 Dreamy Resorts 2024
YOUR CHOICE. YOUR DREAM. YOUR VOICE