Discover our new photos and latest review of OZEN at Maadhoo.
OZEN is the latest All Inclusive Luxury Resort in Maldives and it is stunning.
The resort redefines Luxury and gets it all once for good. No extra expenses, no surprises, no stress at check-out.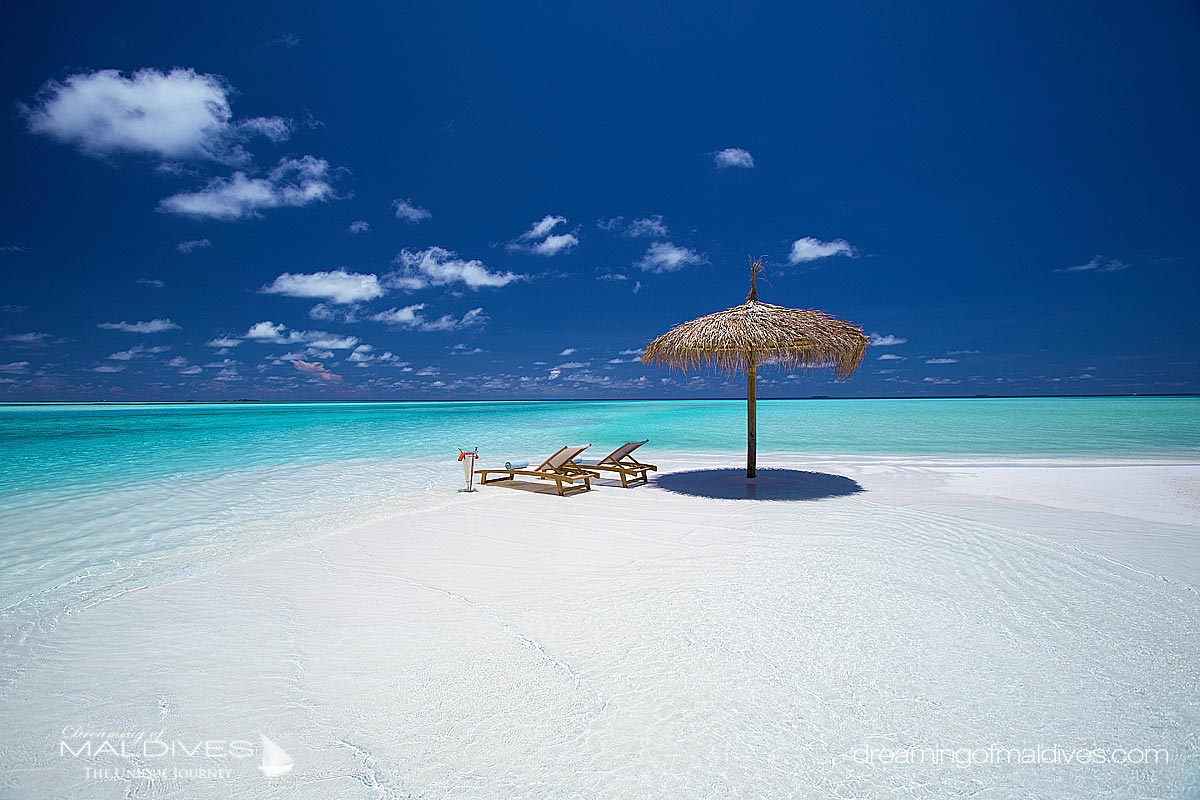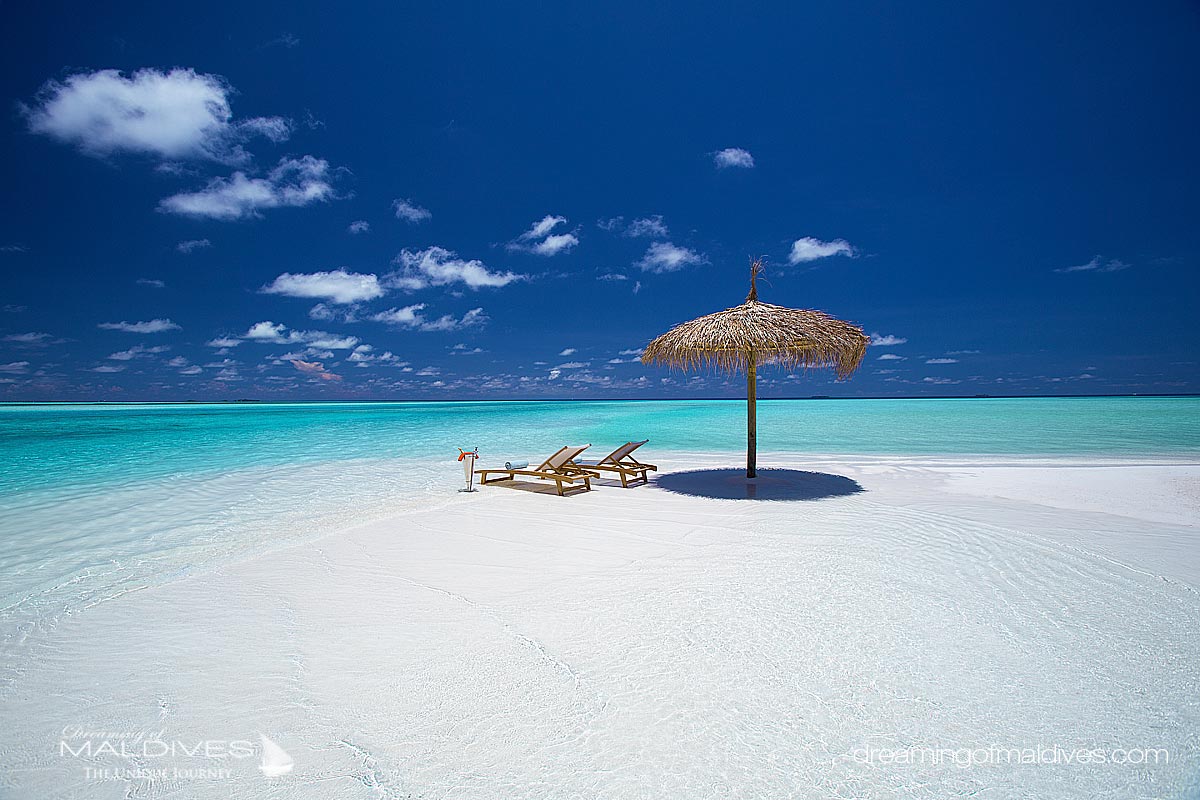 We have personally stayed at OZEN Maadhoo
Ask me any question
From top food to divine massages, from top drinks to extraordinary diving and more, everything is included, even the Island breathtaking underwater restaurant.
Let's visit together one of Maldives best Luxury All Inclusive Resort : OZEN at Maadhoo.
Recap if you've missed my first introduction to the Resort :
OZEN at Maadhoo is located just 35-minutes by a luxury speedboat from Malé International Airport, on the idyllic island of Maadhoo in South Malé Atoll.
The resort boasts 90 exquisite villas with or without pool, floating over water or standing on the beach. Read more about OZEN at Maadhoo Villas here.

OZEN at Maadhoo [new] Photo Gallery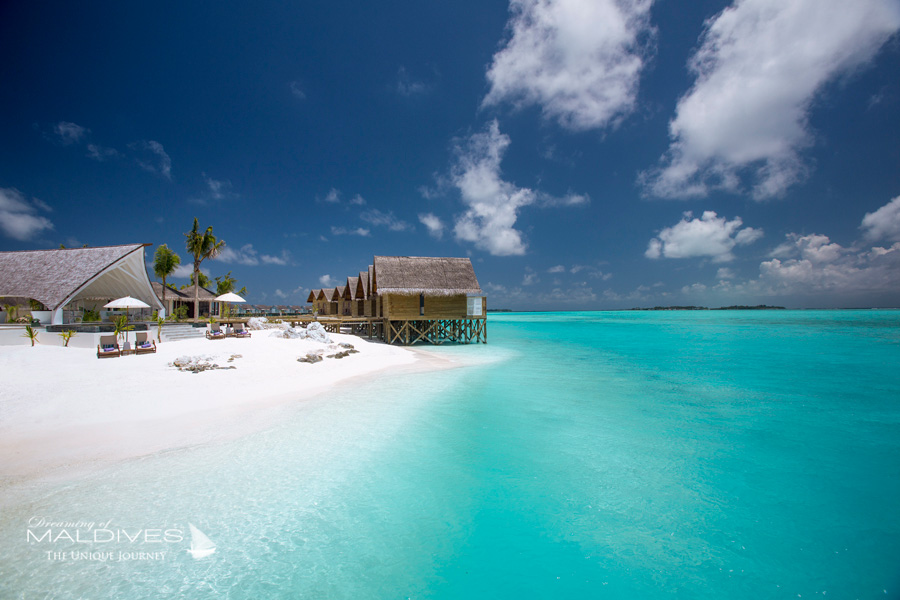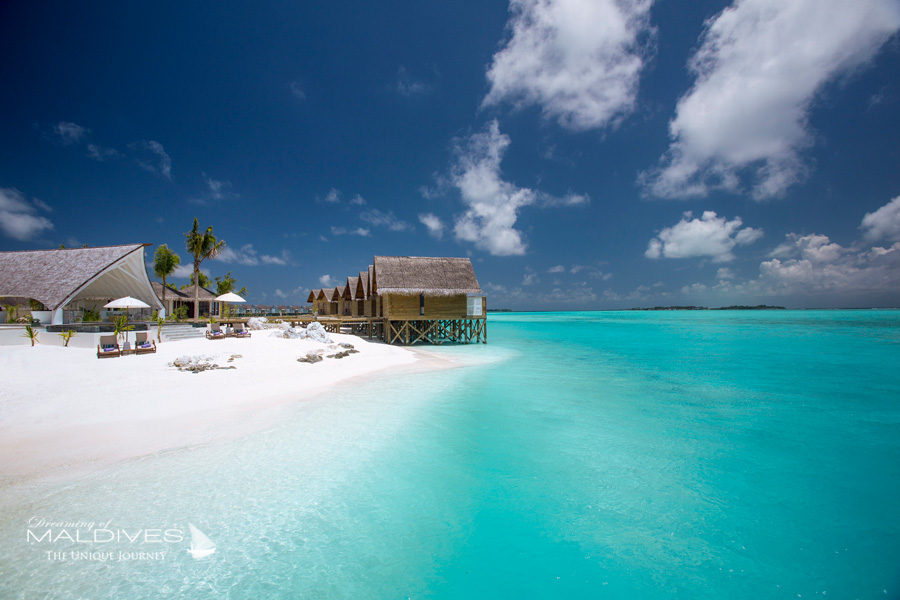 Island Views
OZEN at Maadhoo is surrounded by an endless blue lagoon. Snorkeling spots are quite rare. The island shores are absolutely beautiful with powdery smooth sand beaches stretching on 750 meters length and app. 100 meters width.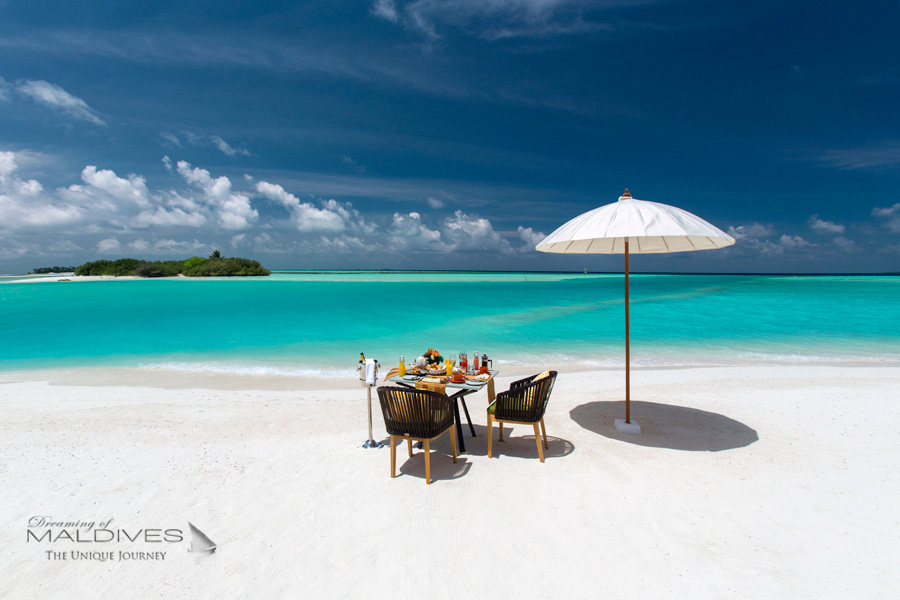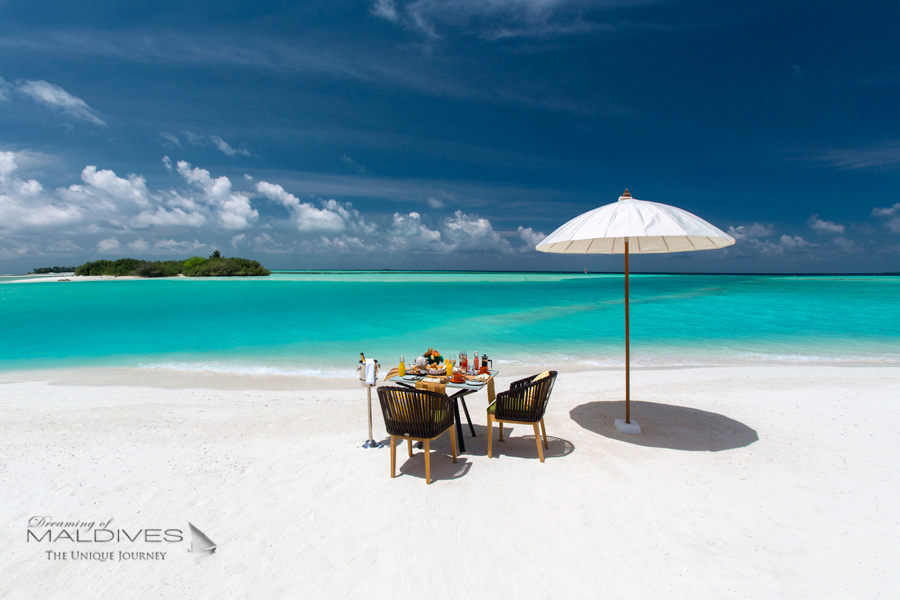 JOIE DE VIVRE. The Resort Pool Bar
Facing the Sunset and a stunning wide blue lagoon, JOIE DE VIVRE offers a vast selection of signature cocktails, drinks and mouth-watering snacks and light meals throughout the day.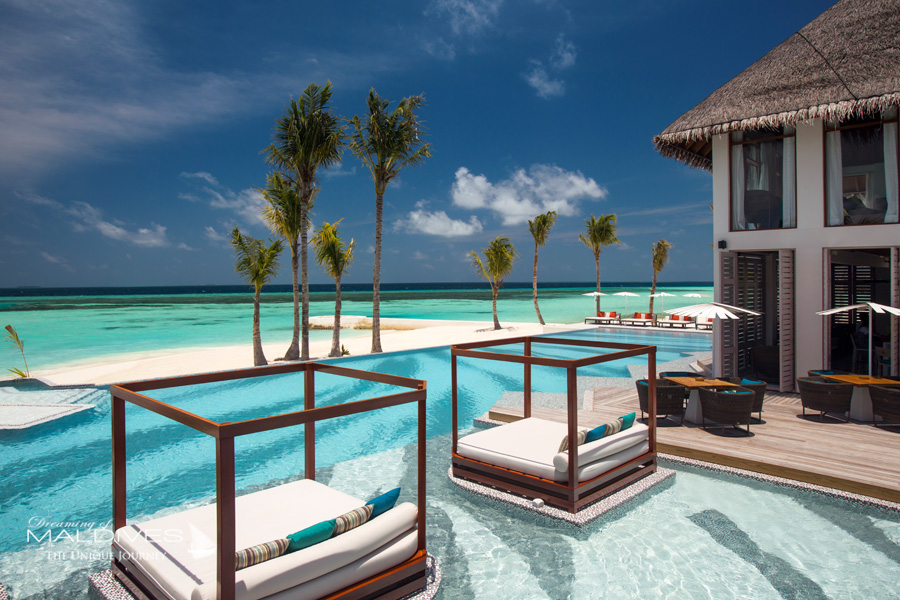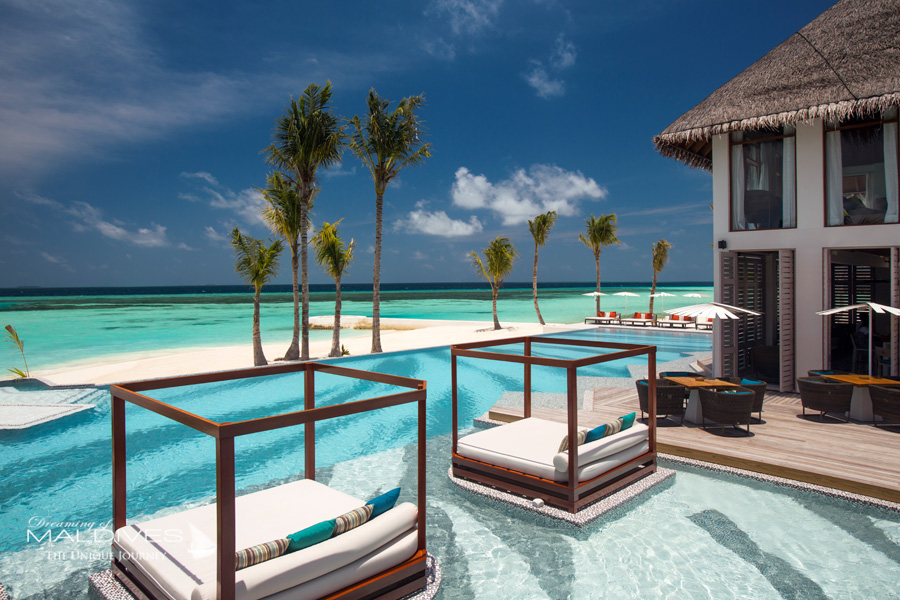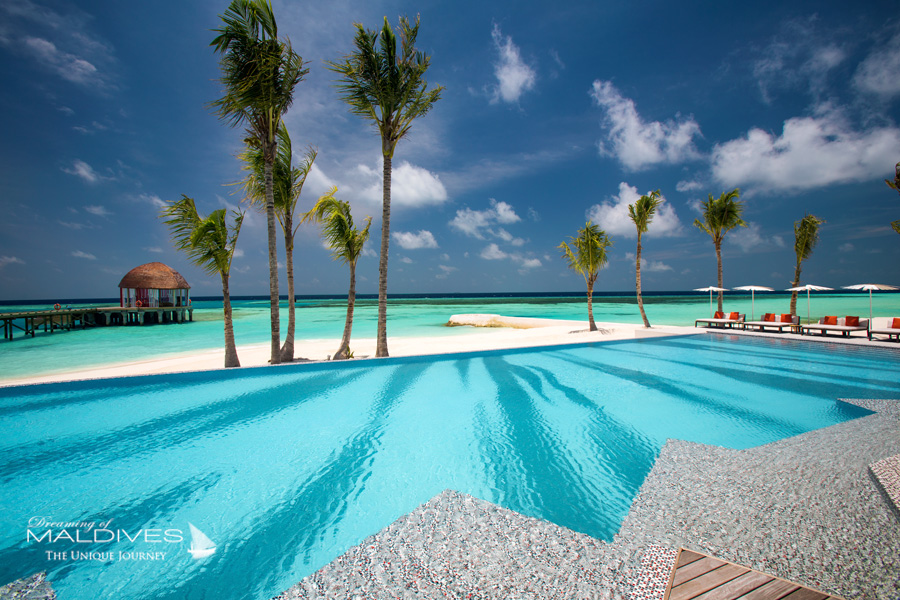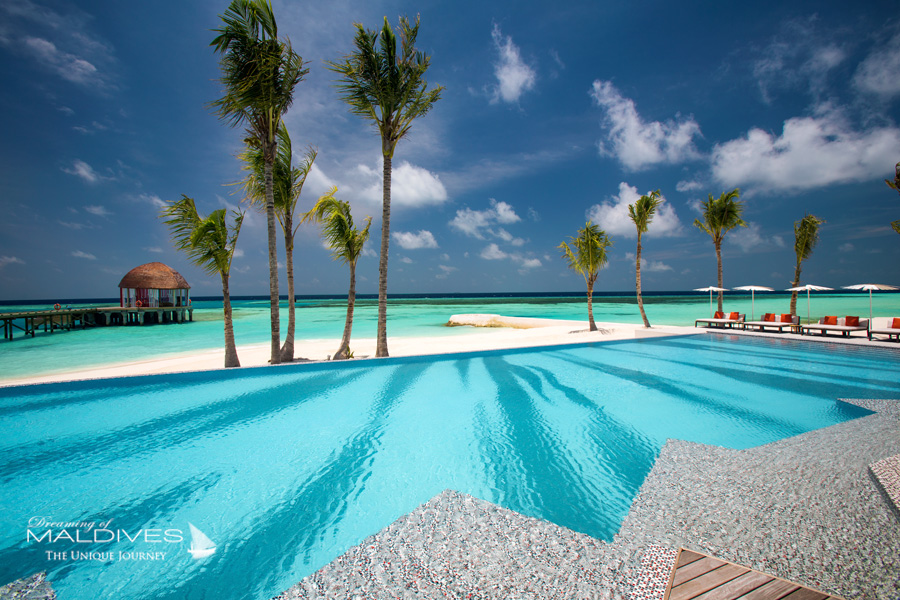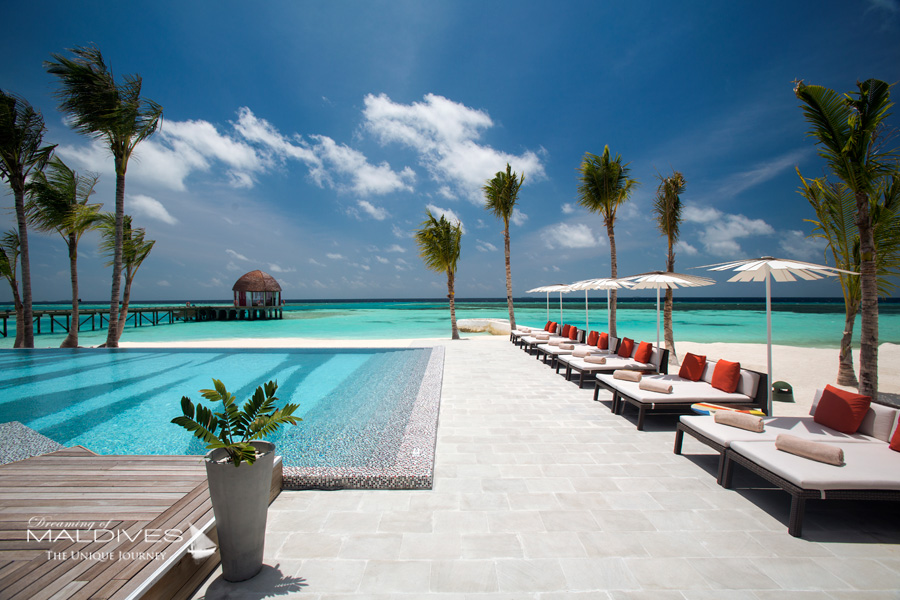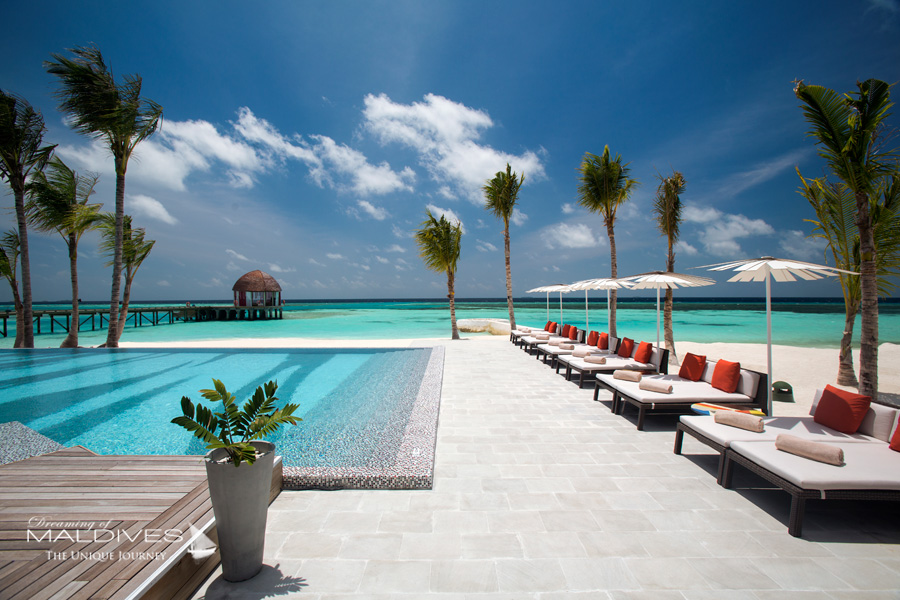 The Villas
90 Luxurious Villas stand on the beach or over-water and offer big bright living spaces, vivid colors and elegant furnitures. Many of these villas come with their very own 8 meter lap pools.
Beach Villas called Earth Villas, include 10 Family Suites. Water Villas also include a Water Suite.

Earth Villas. On The Beach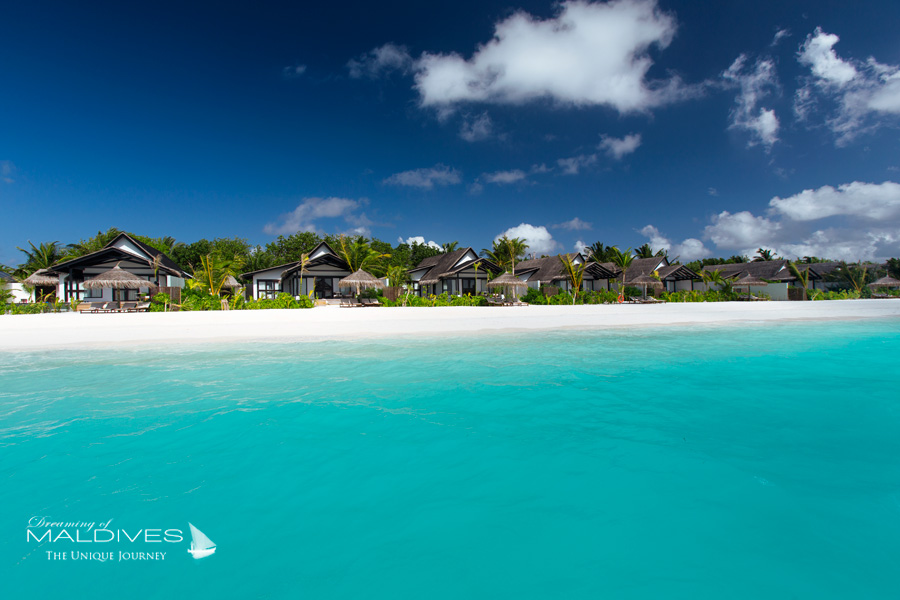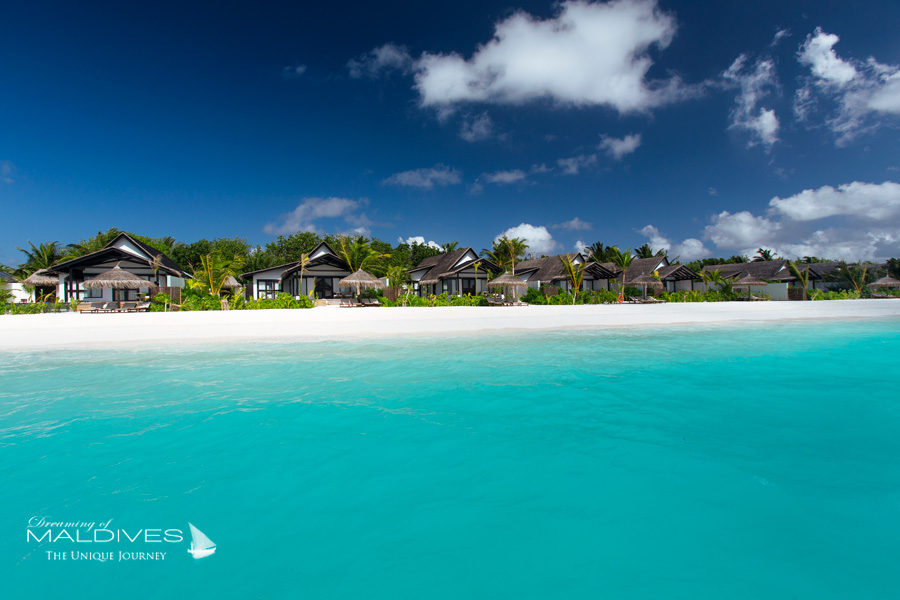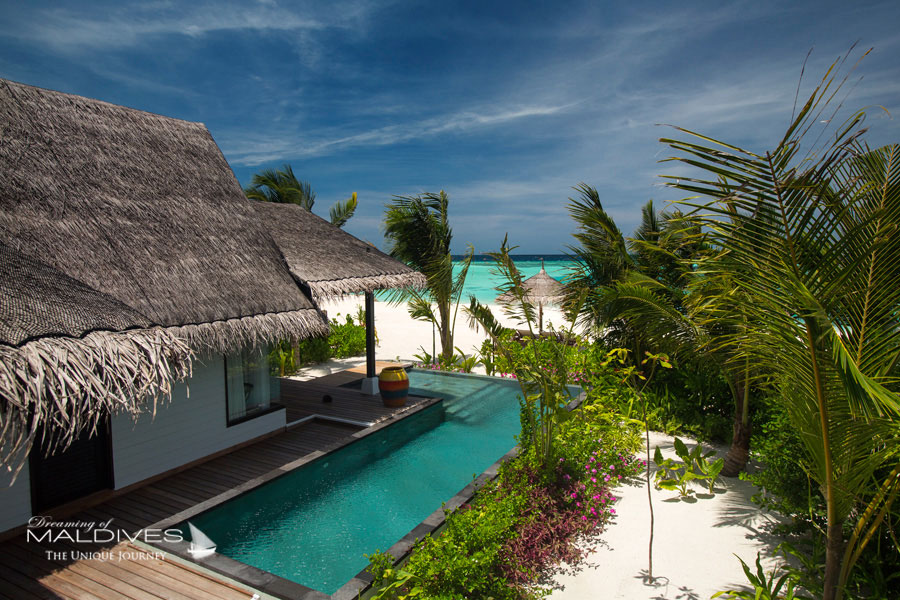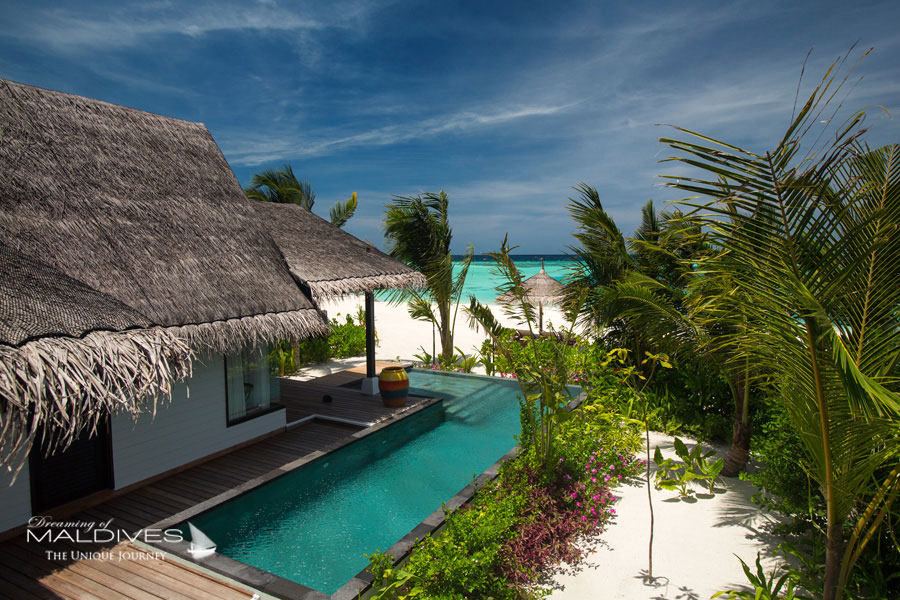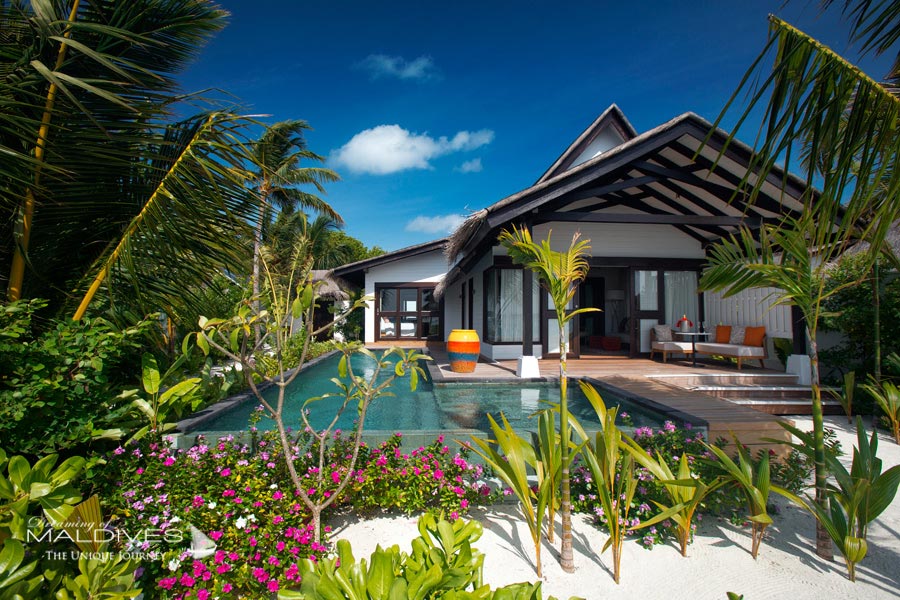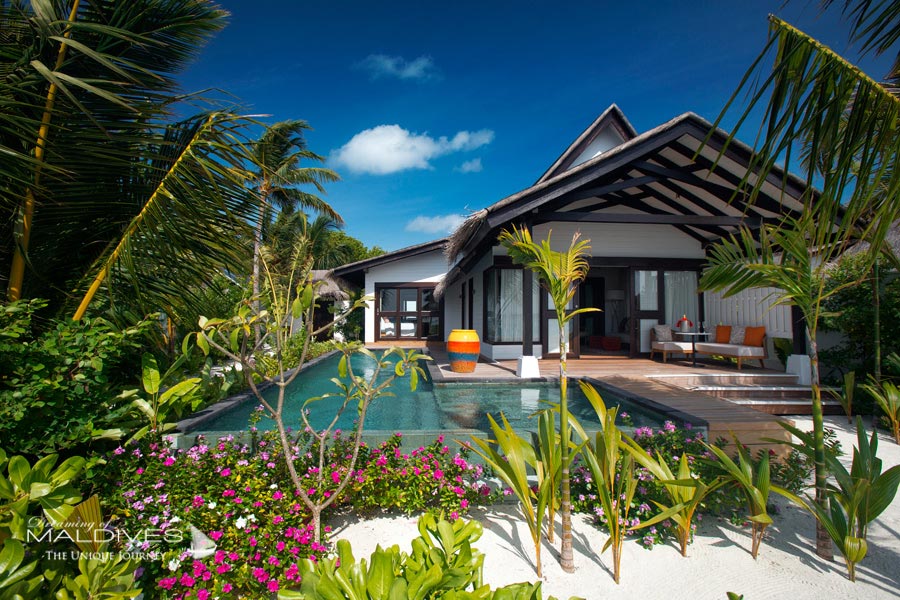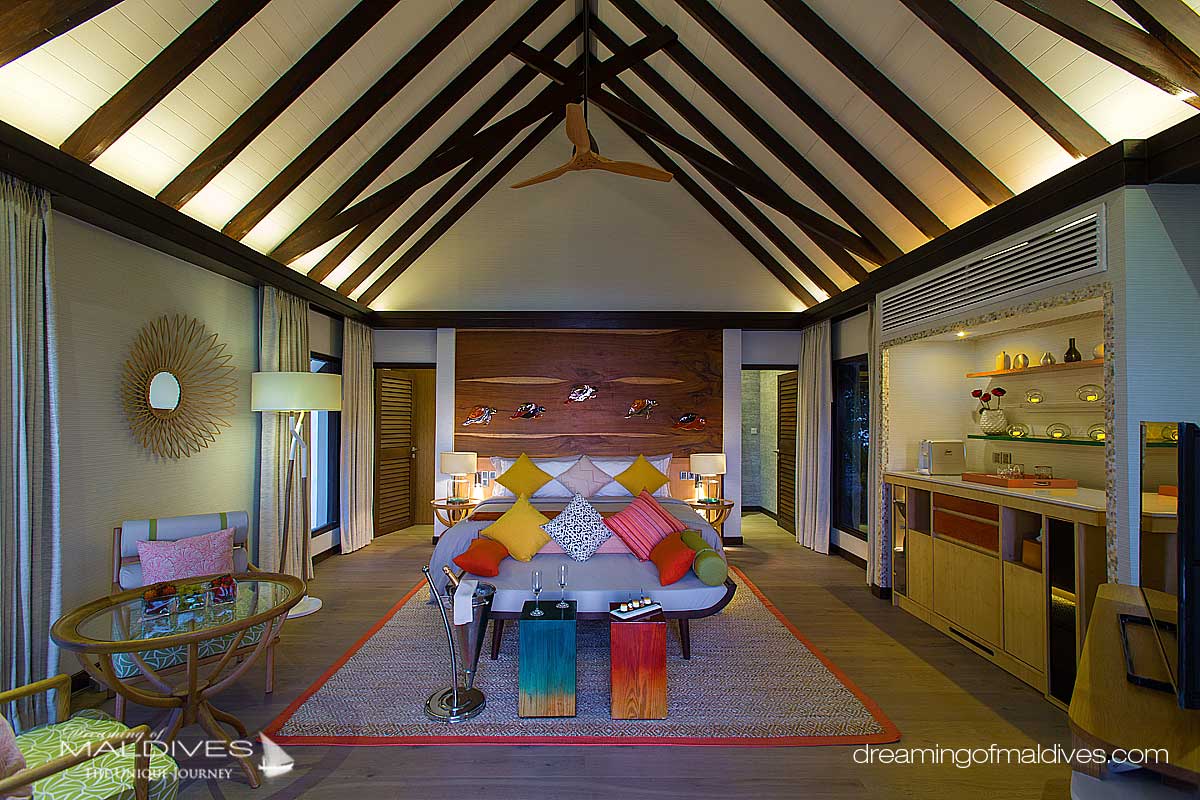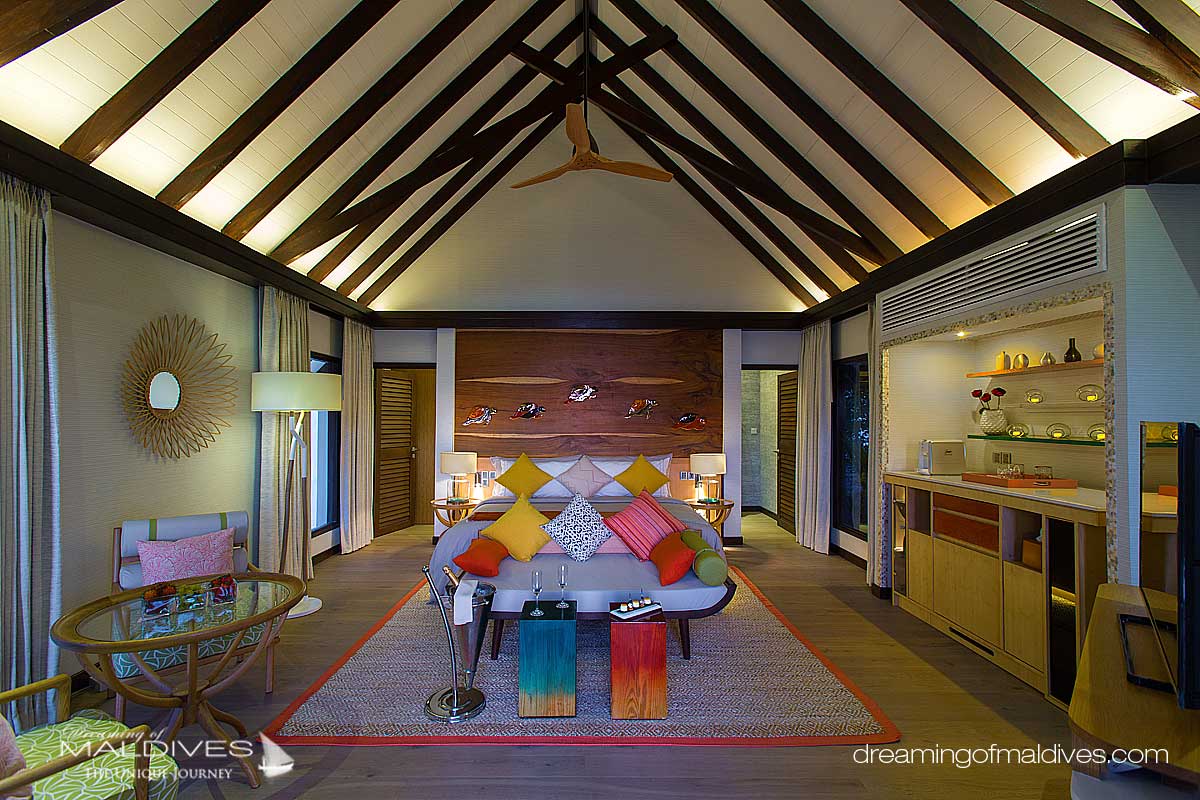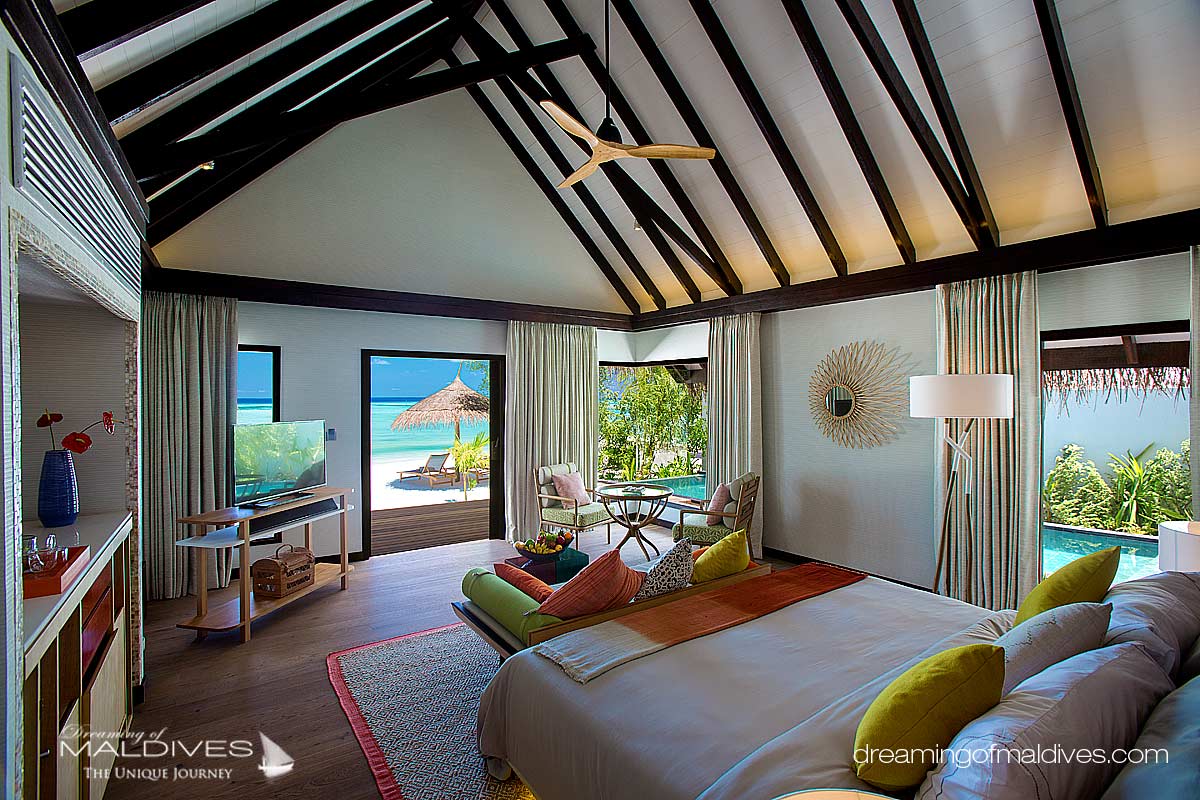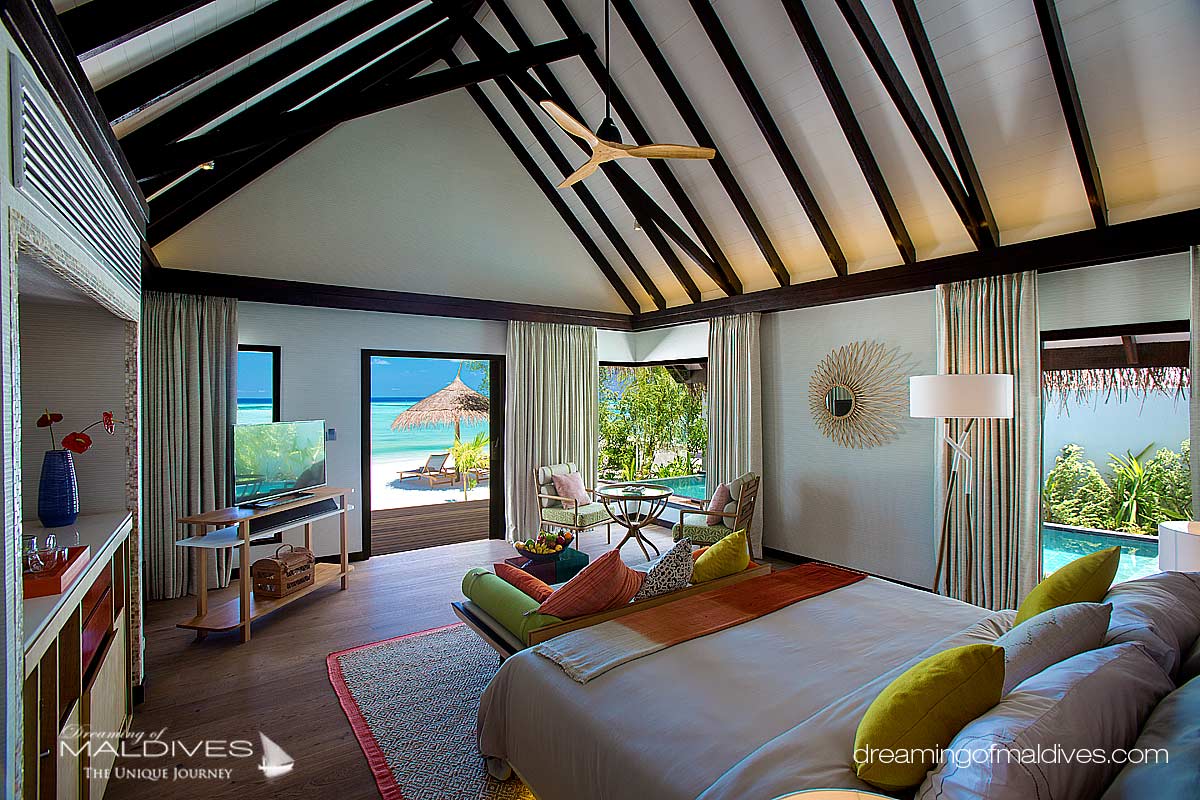 Wind Villas. Over Water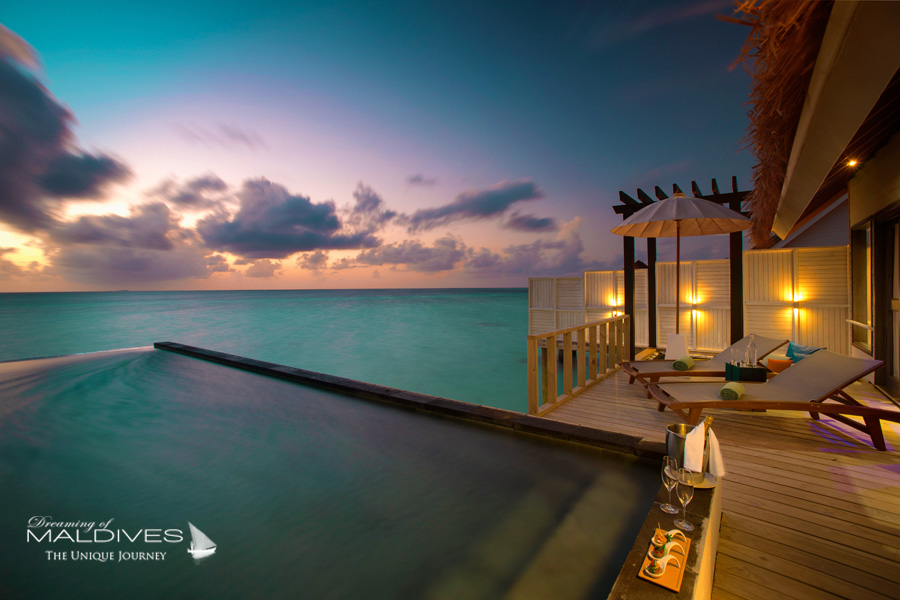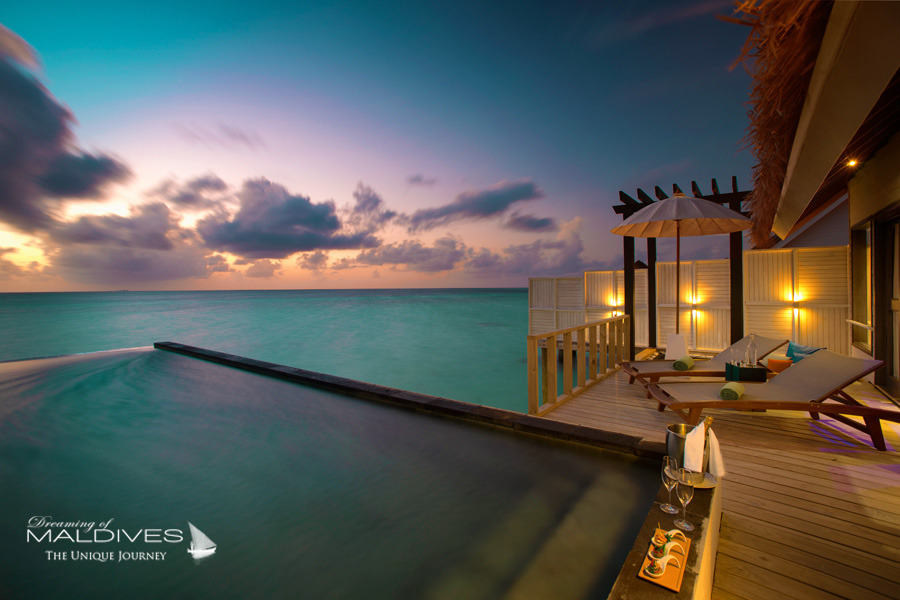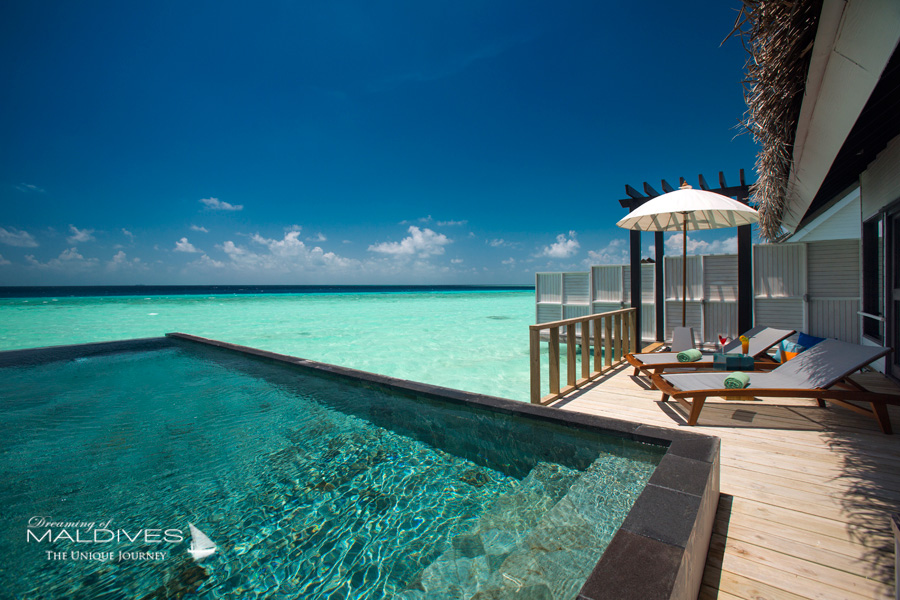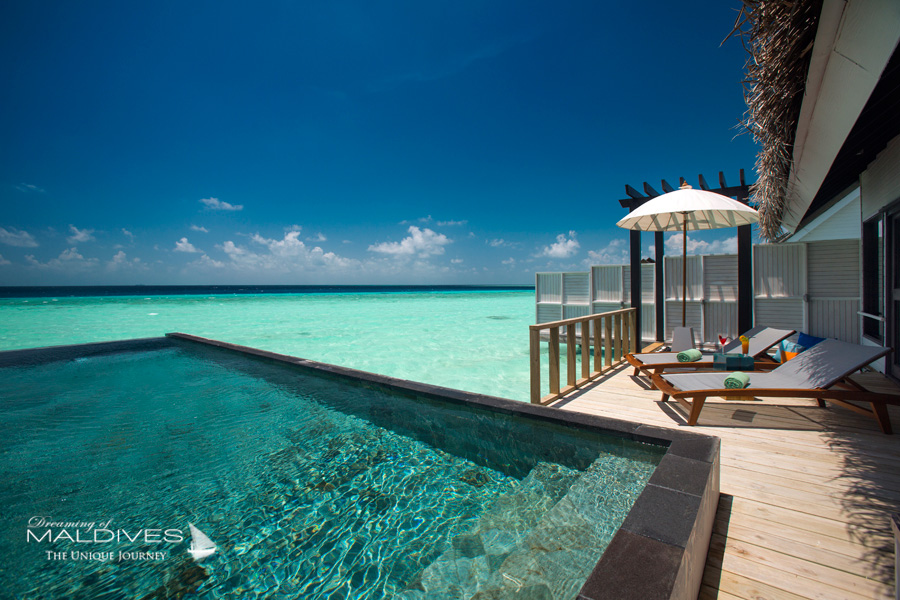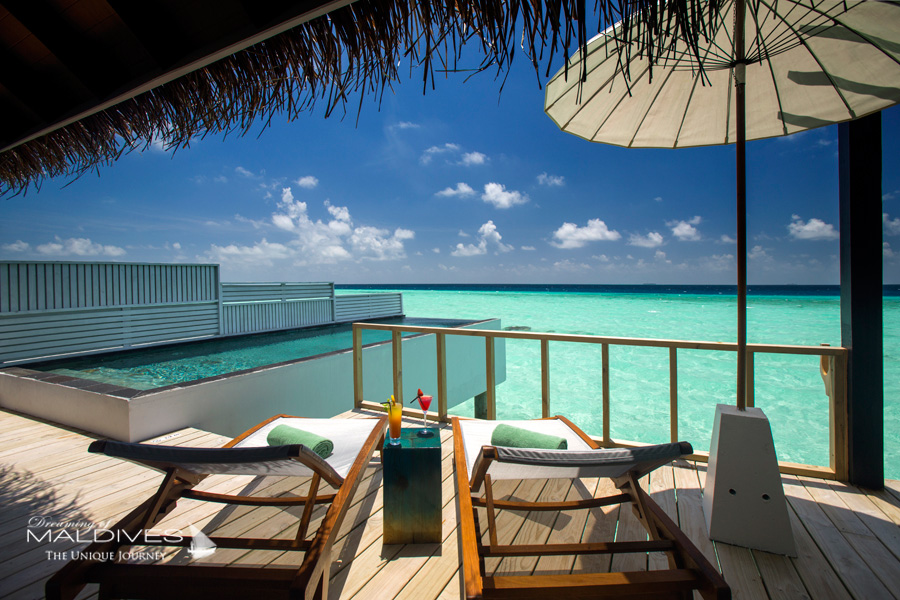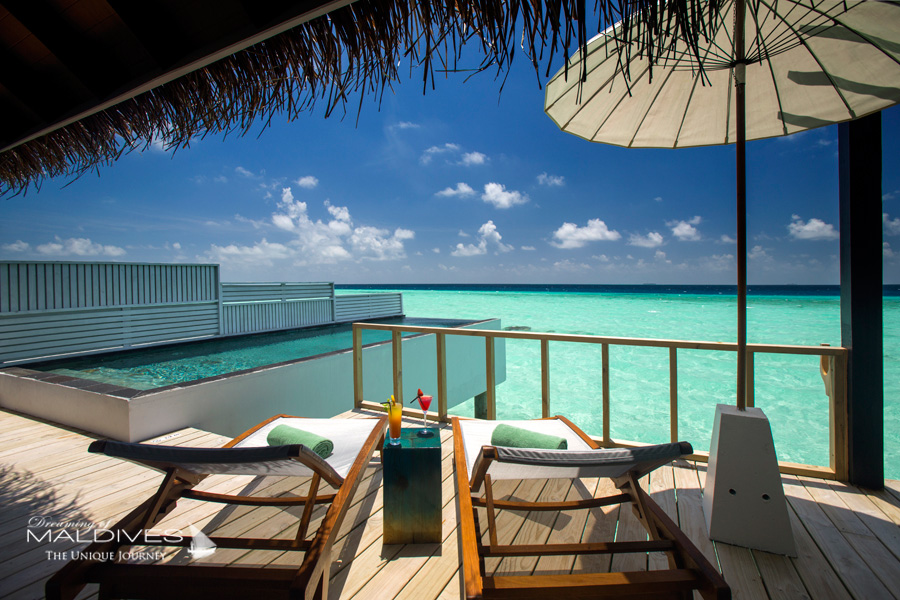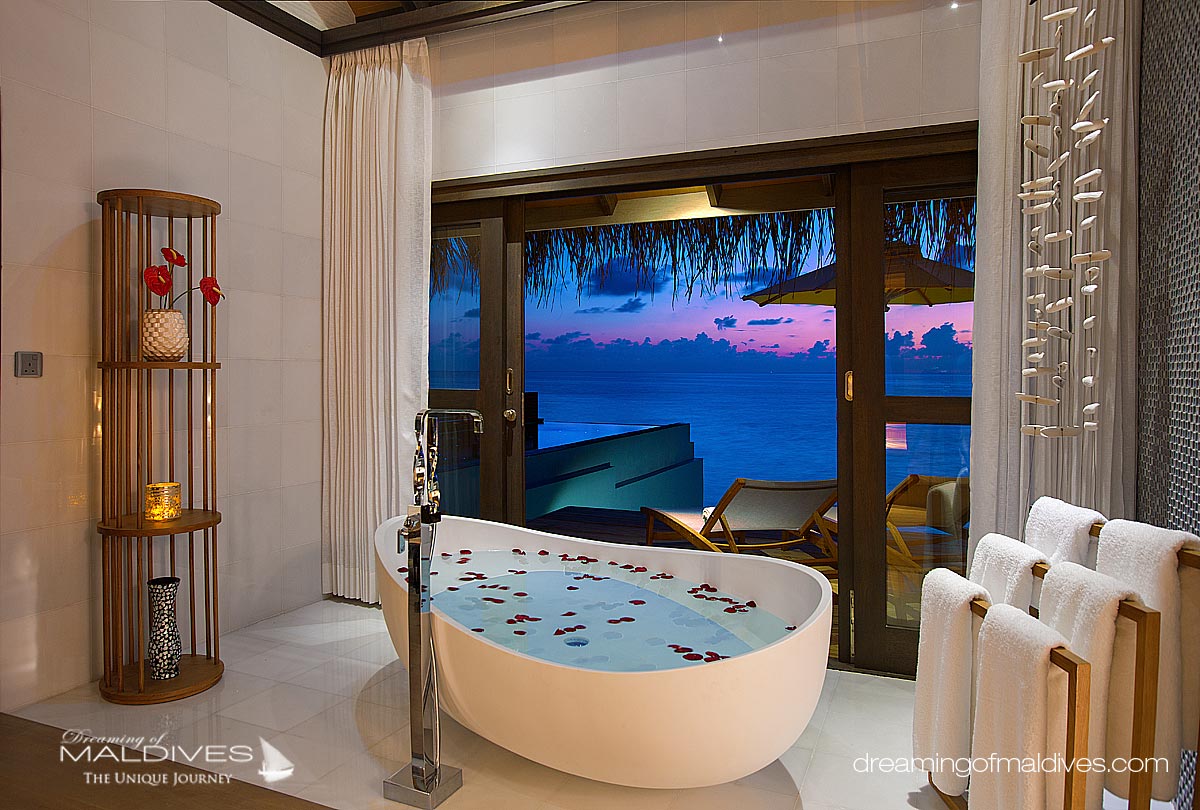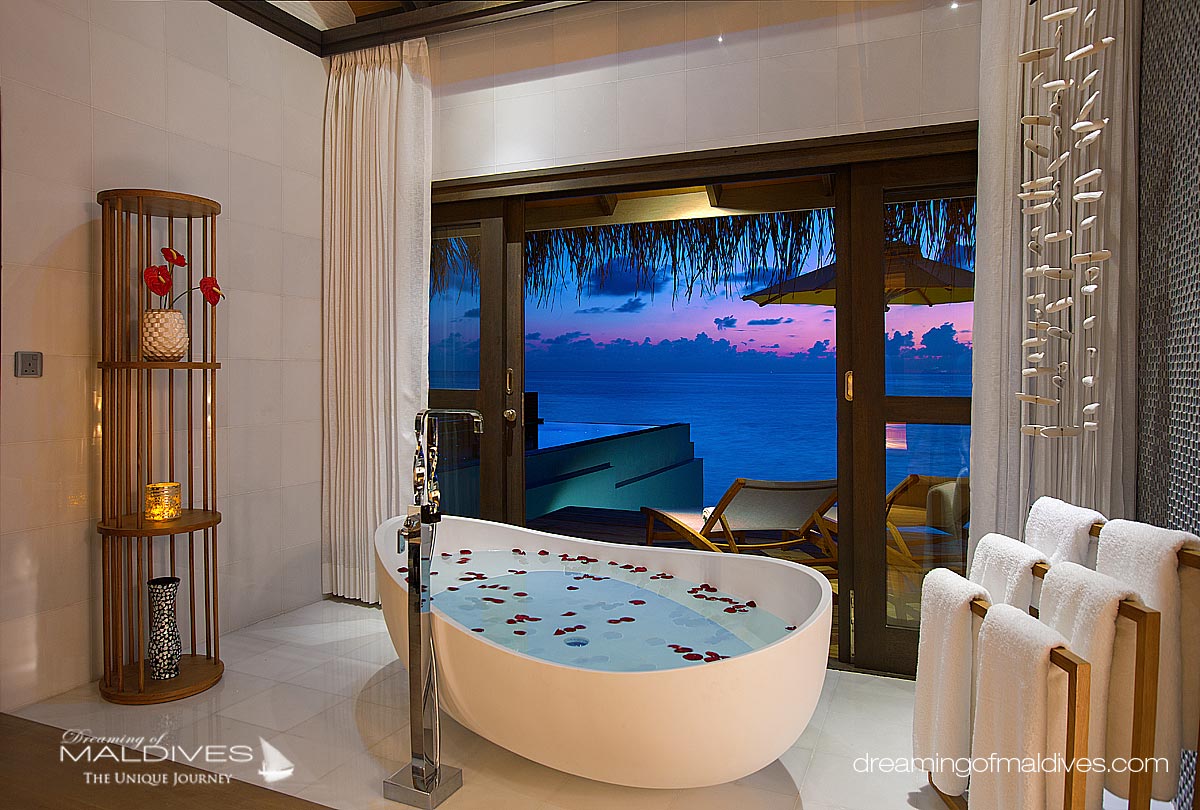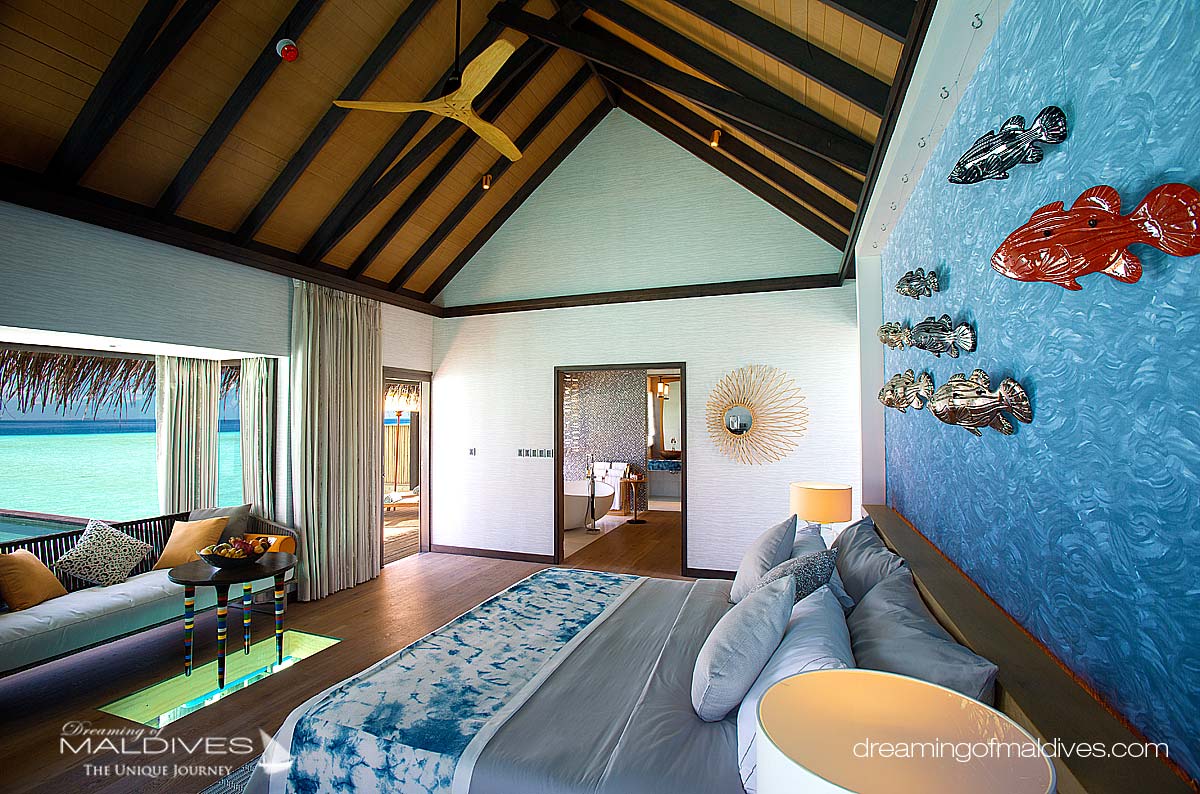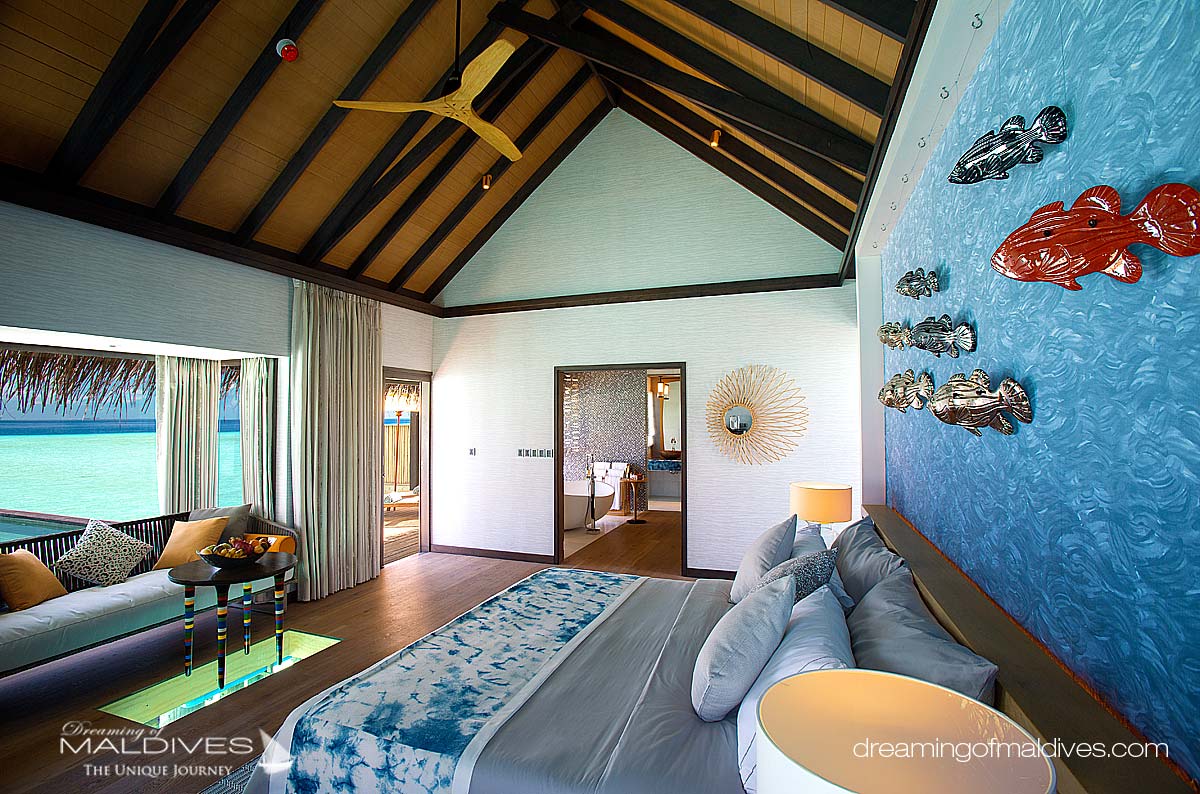 The Spa
The Spa Elena features an iconic lobby opened on the lagoon and over water treatment rooms. Divine massages and well being treatments are included in the INDULGENCE All Inclusive Plan !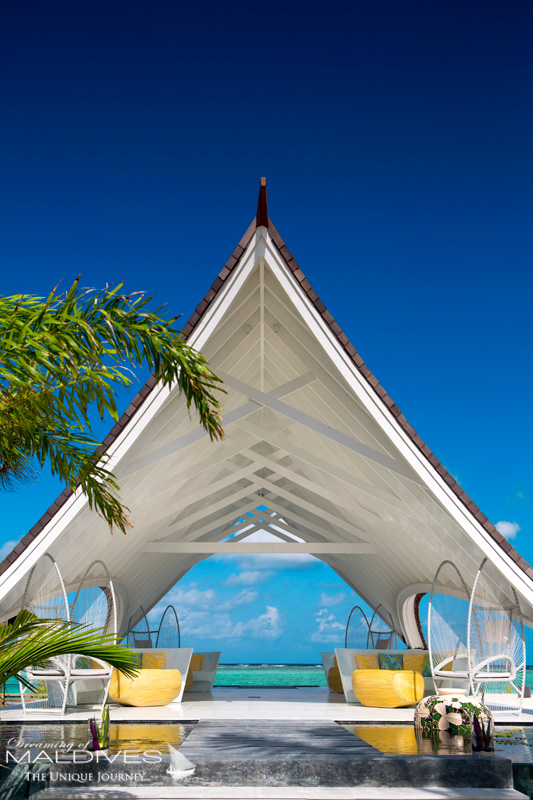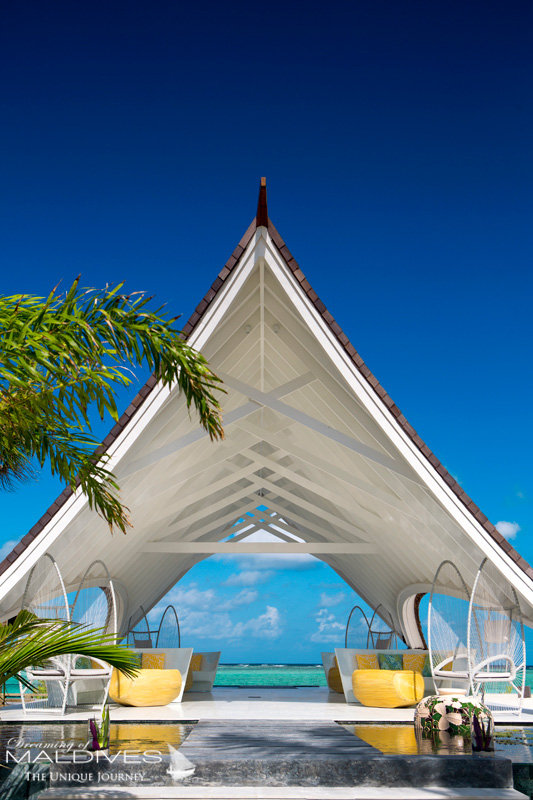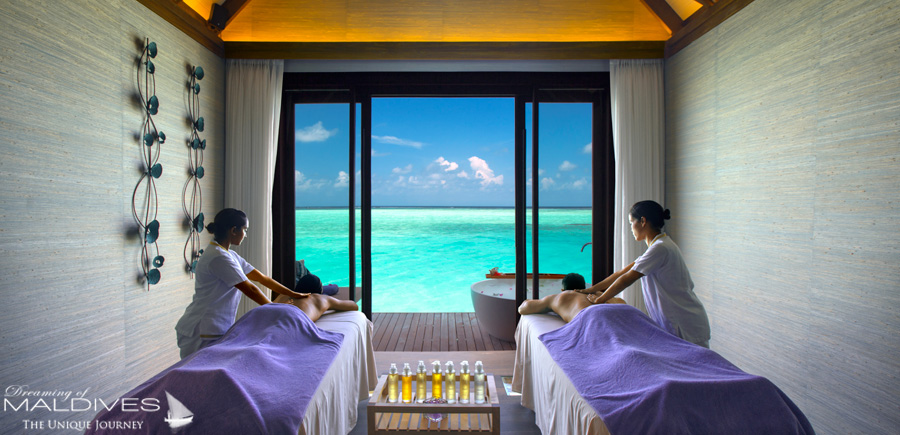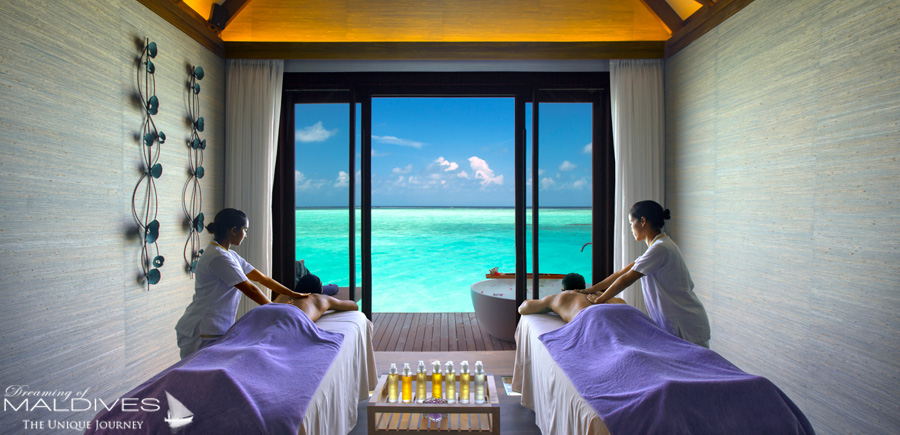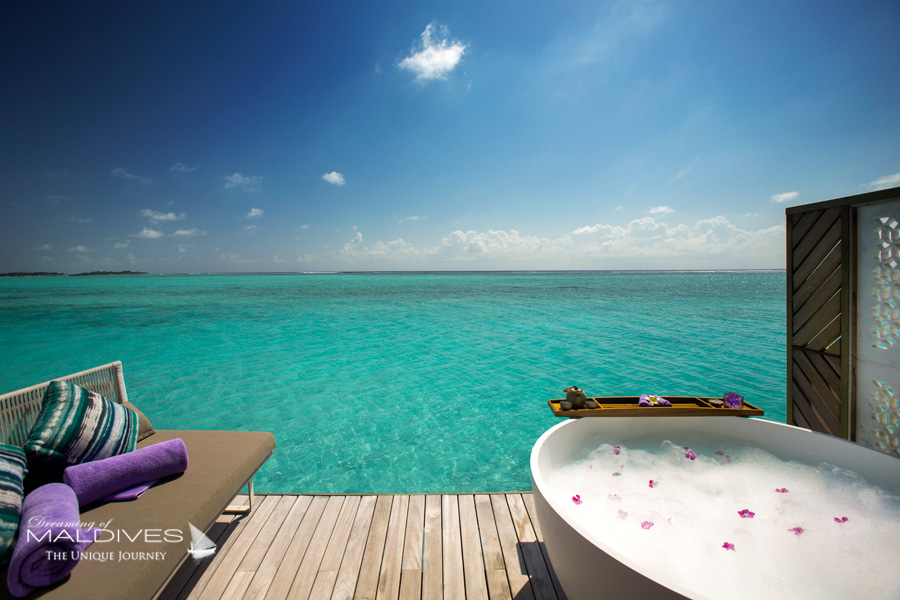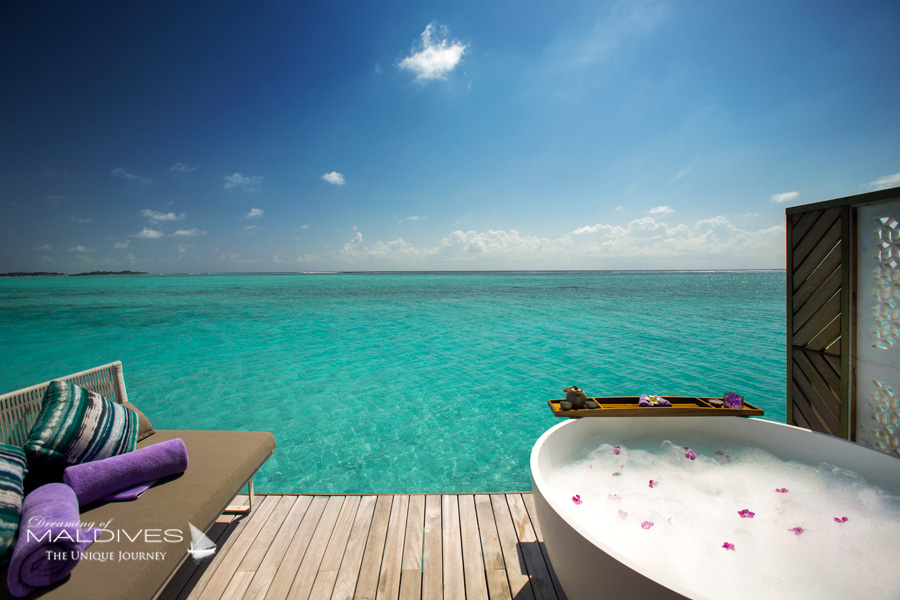 [gap height="15″]
Restaurants & Bars
OZEN at Maadhoo INDULGENCE™ extraordinary luxury All-Inclusive plan offers exotic Champagnes, Cocktails & Wines along with dine-around Fine Dining experiences in all restaurants and bars including an Underwater Dining experience and Fine Cuisine in the resort gastronomic restaurants.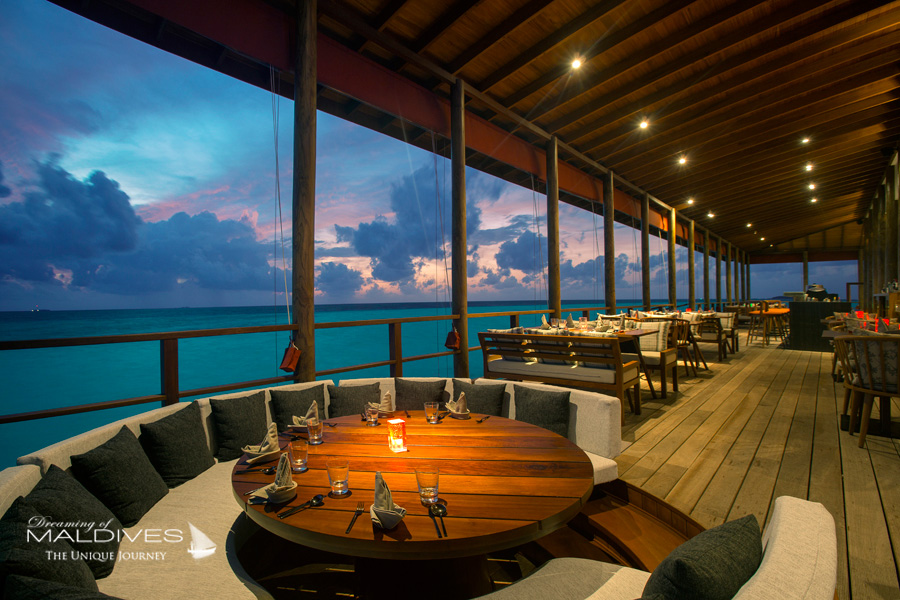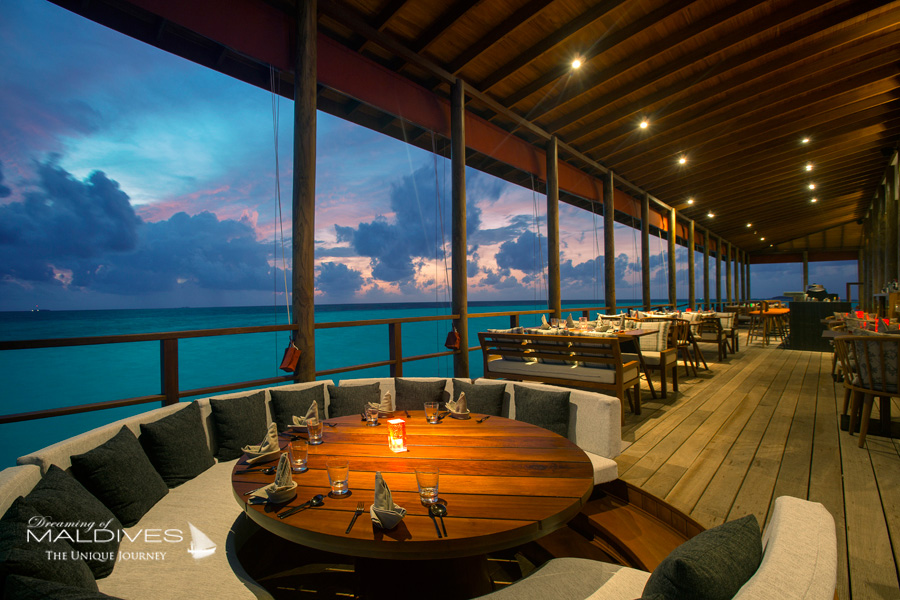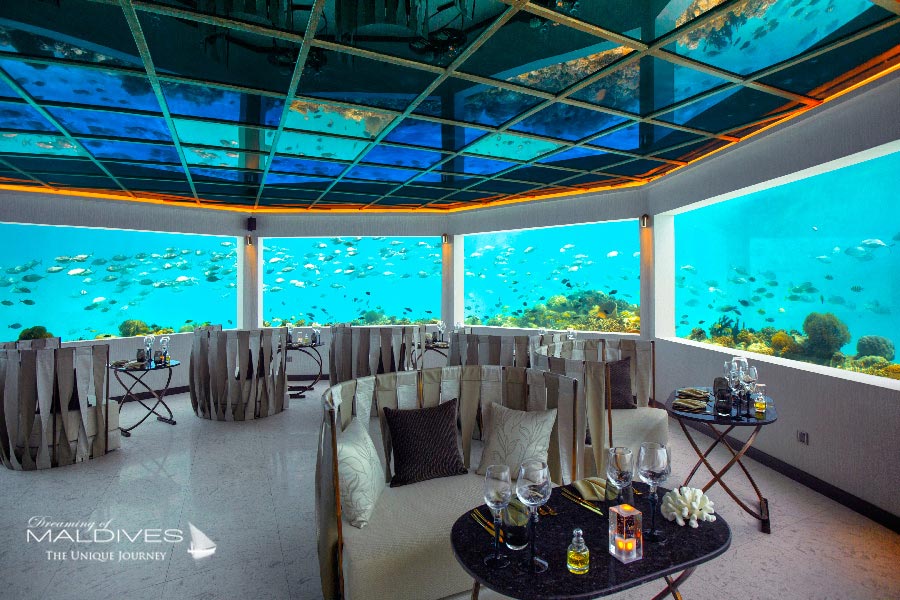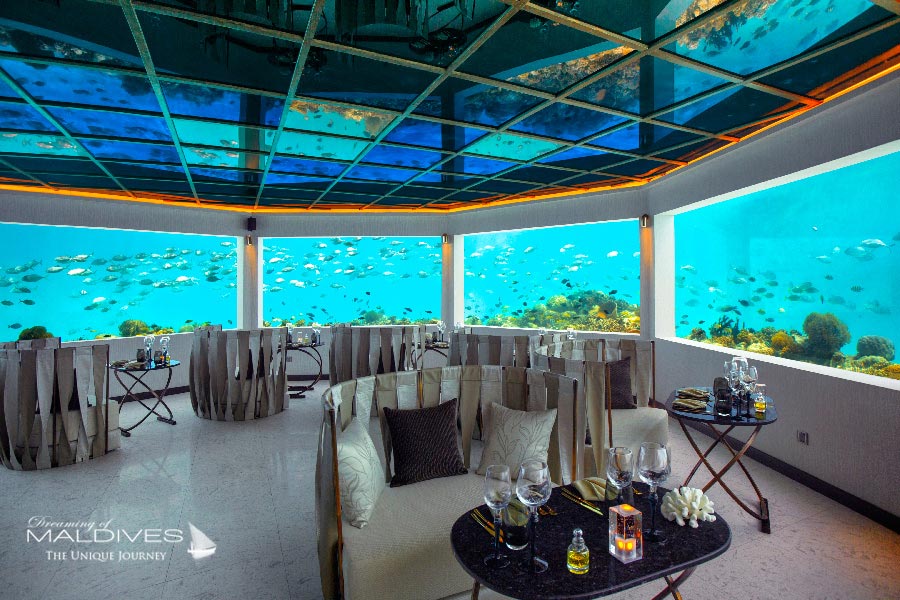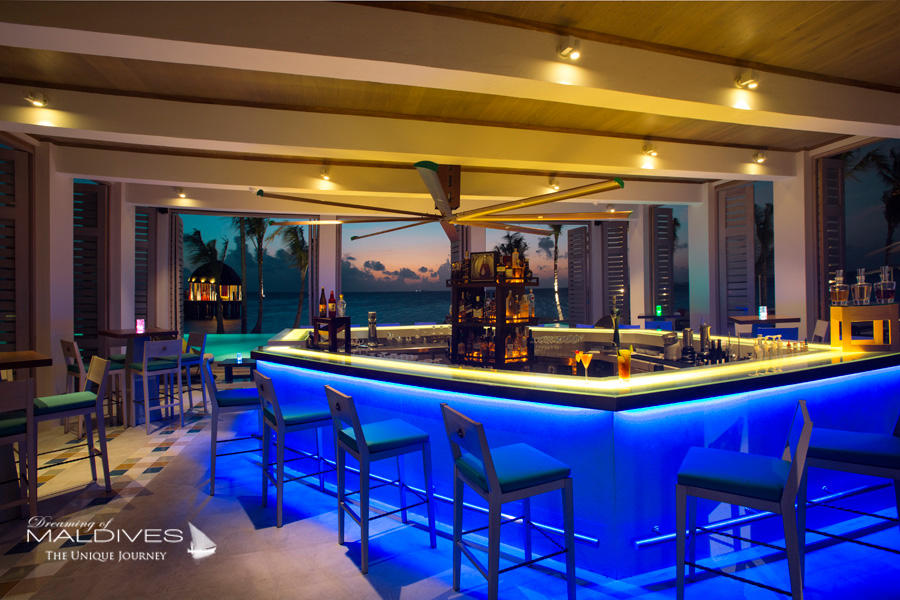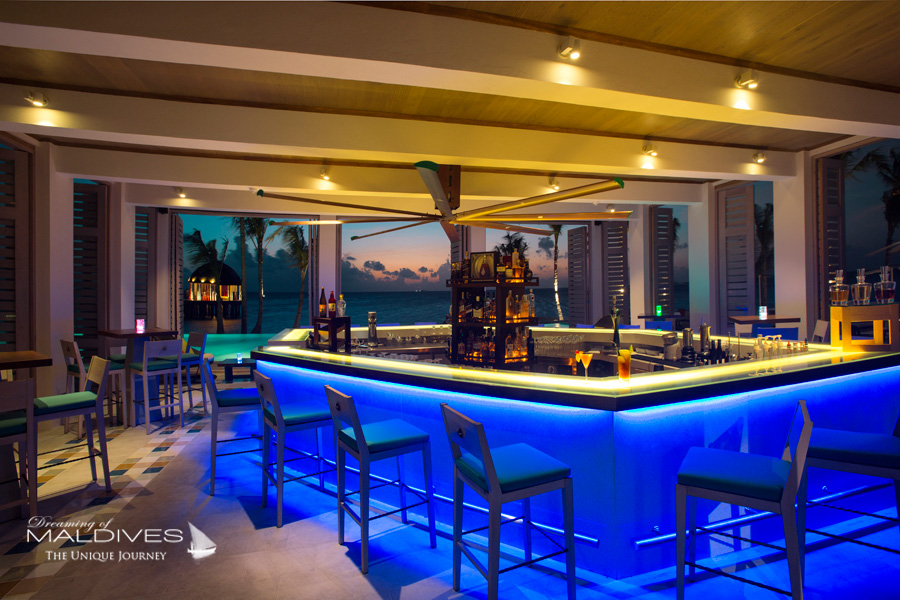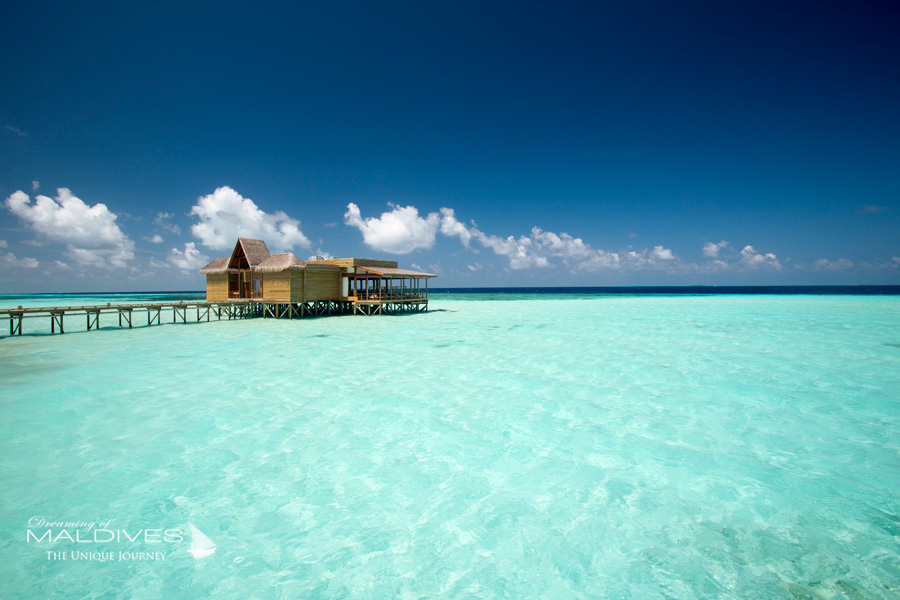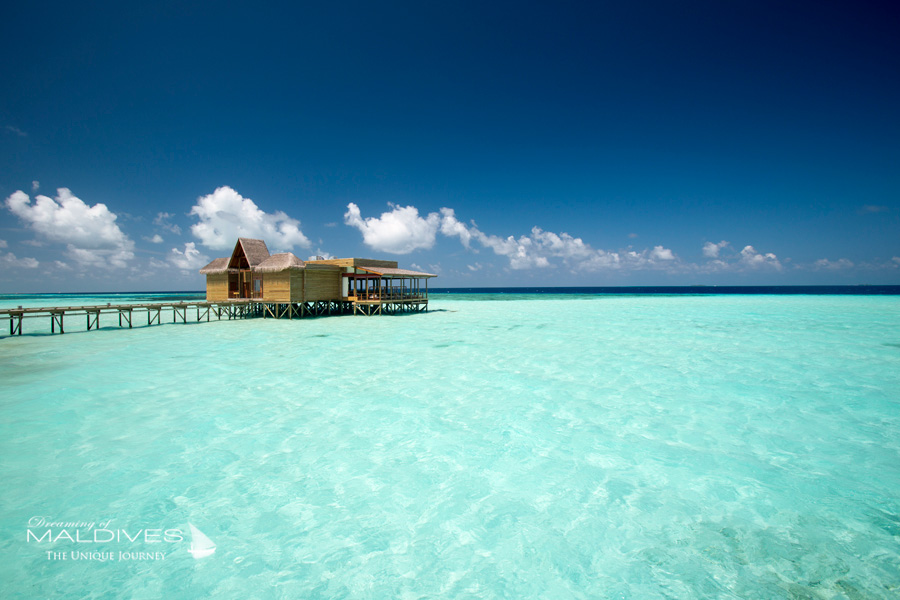 Watersports and Activities
The Island wide blue lagoon is a super Paradise for water sport lovers. The All Inclusive plan offers an attractive range of sailing activities and water sports including* kitesurf, funboard, paddle boards, catamaran, kayaks and pedalo boats. ( *lessons excluded).
If you like more fun and sensations, do not miss the resort incredible semi submarine and the fly board!
6 Excursions are also on the list.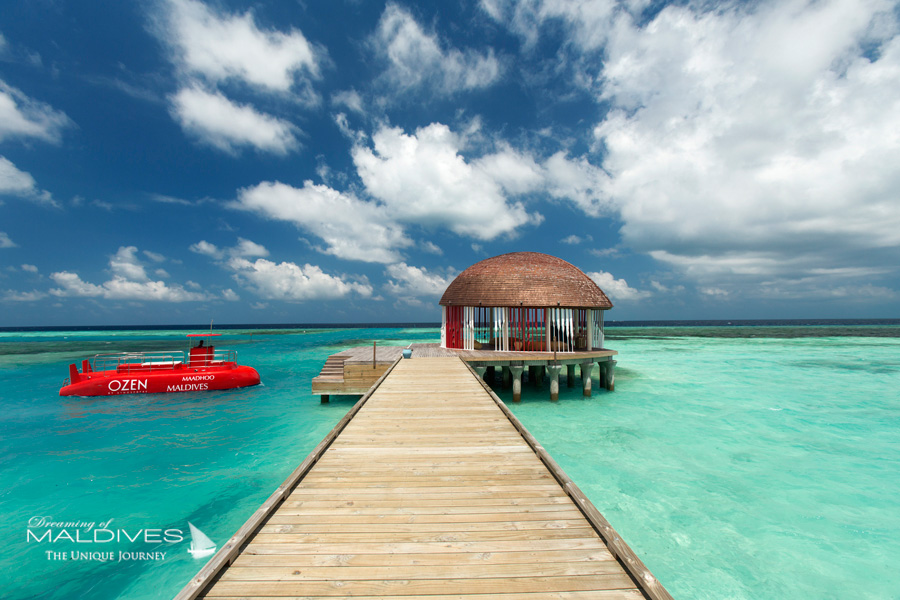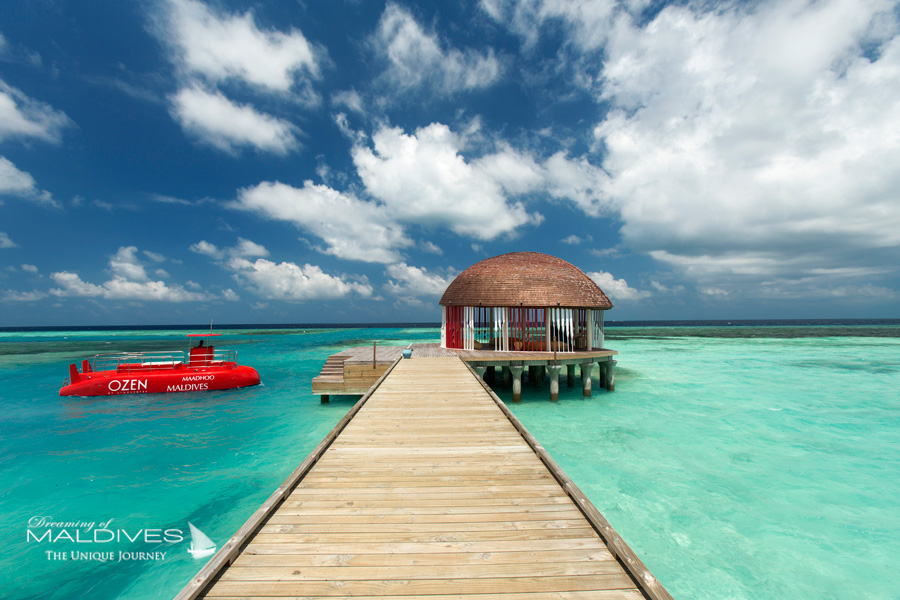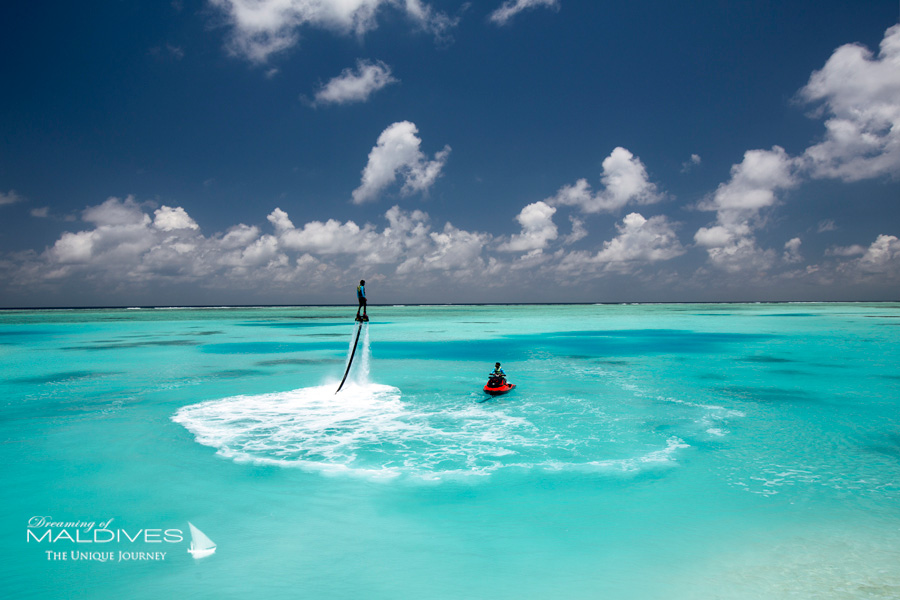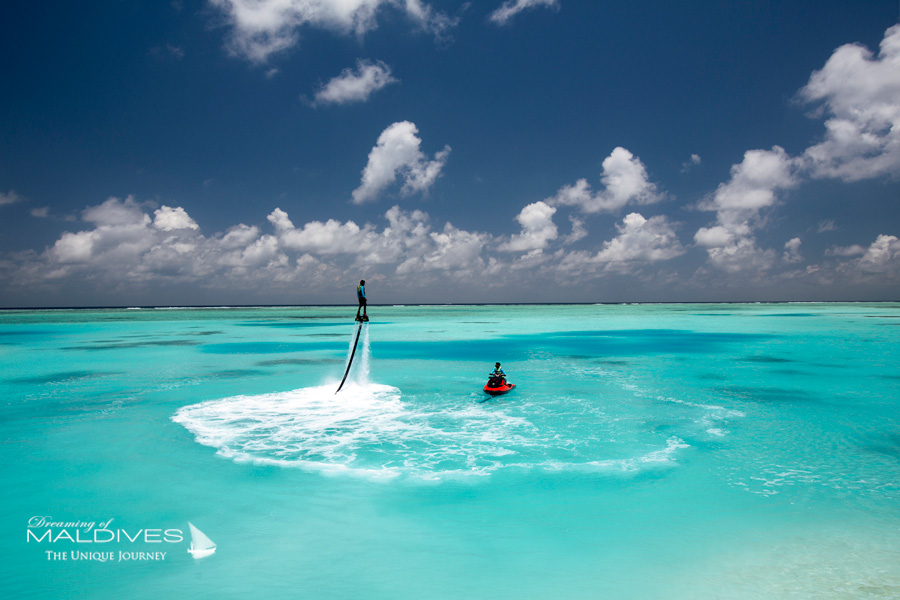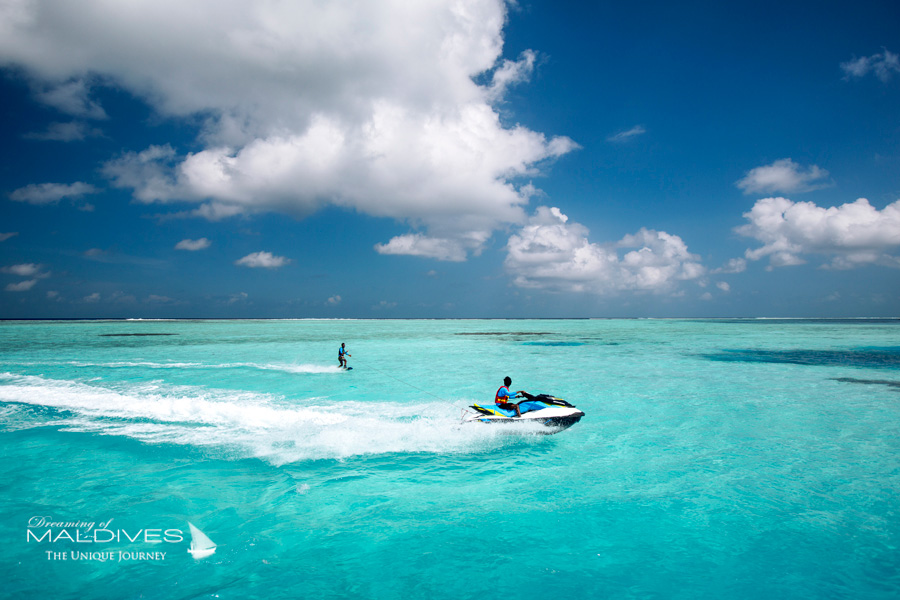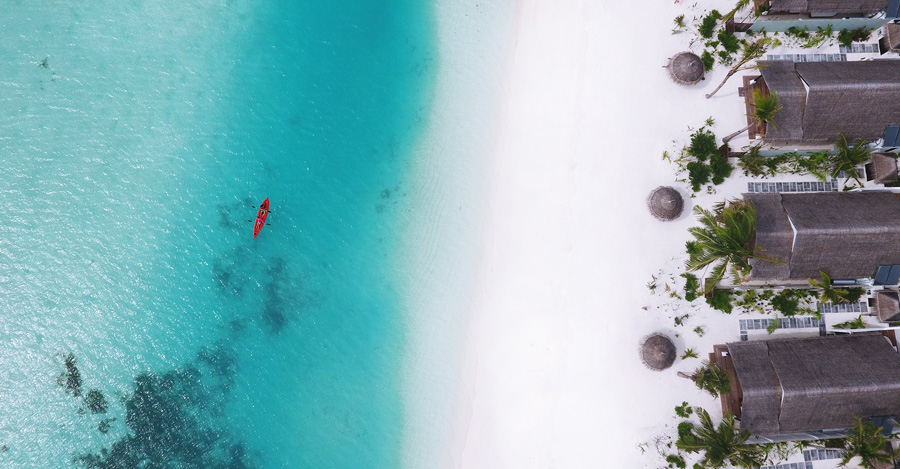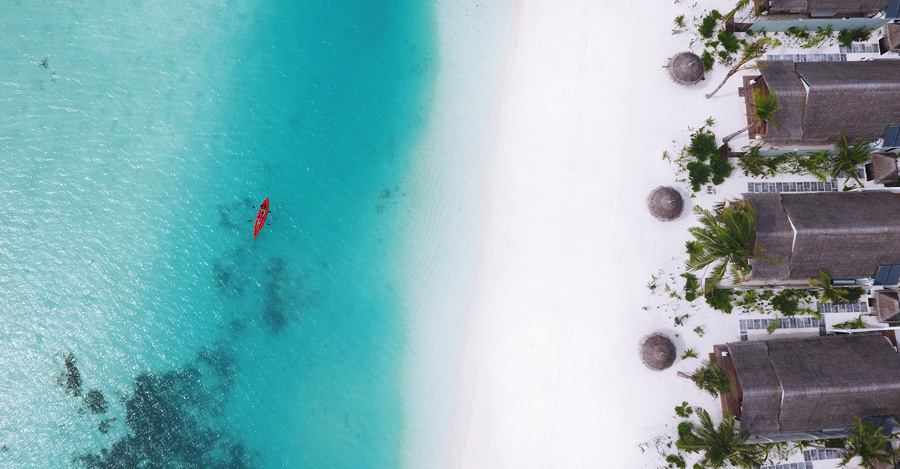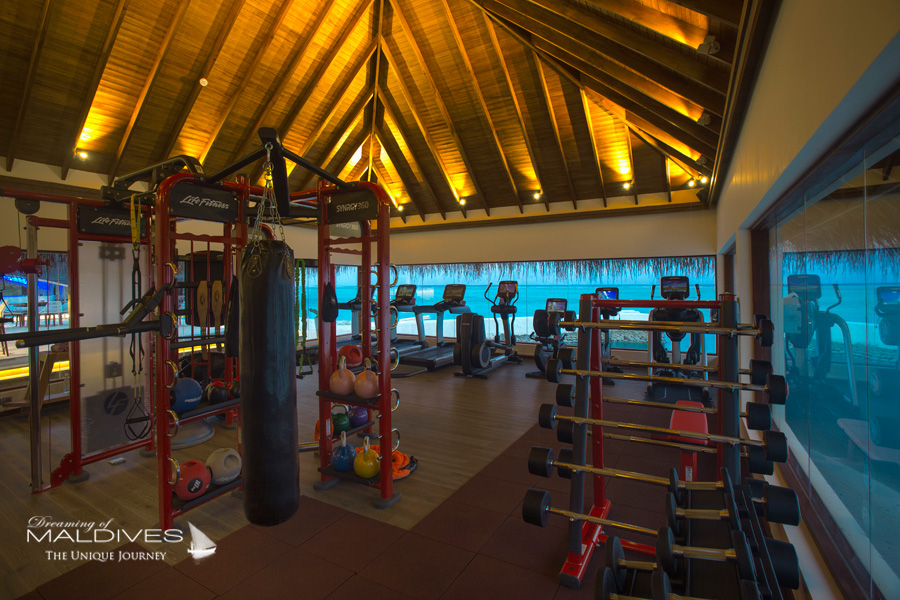 DREAMY OFFER available !

From 937 USD / per night in PREMIUM ALL INCLUSIVE

More Photos and Stories about OZEN Life Maadhoo
Here are our new photos of the superb OZEN Life Maadhoo, Maldives most luxurious…
A comparison of OZEN Life Maadhoo views from the beach, in the Earth Villas VS overwater, in…
OZEN Life Maadhoo offers one of the Best All Inclusive Plan in the Maldives. Called the…
Follow us on Facebook, Youtube and Instagram
for more Maldives Dreams
Maldives TOP 10 Dreamy Resorts 2024
YOUR CHOICE. YOUR DREAM. YOUR VOICE