OZEN at Maadhoo features an extraordinary underwater restaurant called M6m. Here are the first photos and details.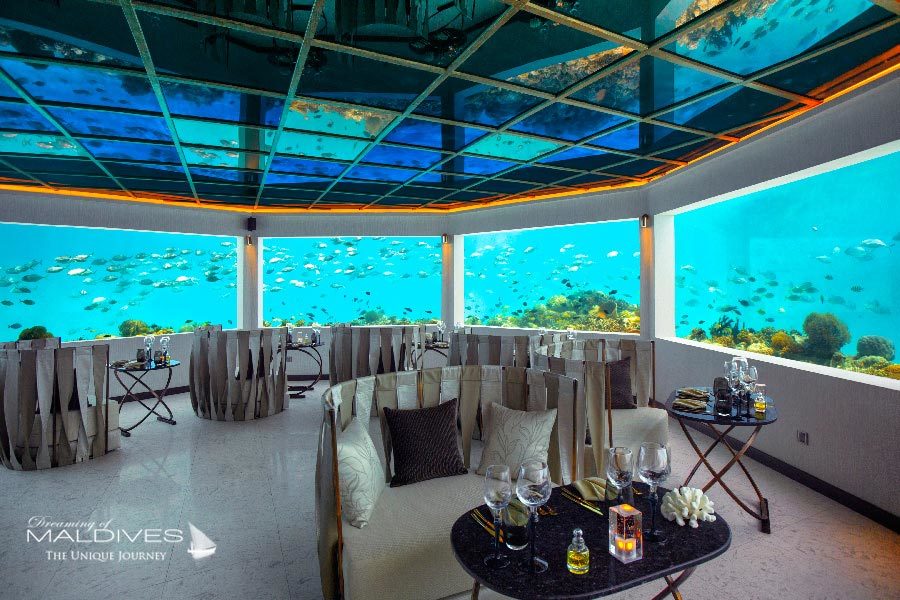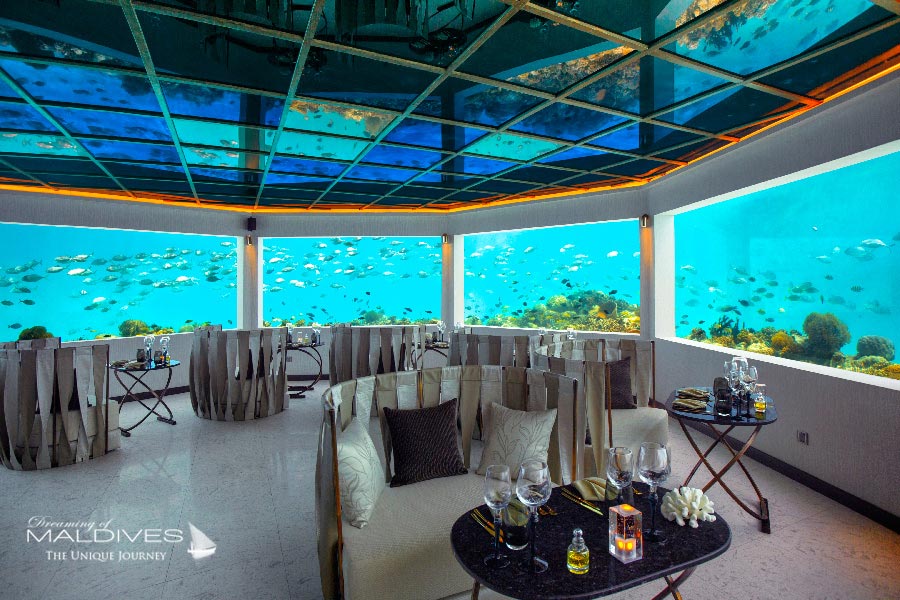 The new & Luxurious All-Inclusive Resort in Maldives, which opened on July 15th 2016 ( more about the opening here ) has officially opened the doors and introduces us its fabulous underwater Restaurant M6m.
We have personally stayed at OZEN Maadhoo
Ask me any question
Located at 6 meters under the Blue lagoon, the new Place-To-Be in Maldives, M6m (acronym for Minus Six Meters) is the first underwater restaurant being included in an All Inclusive Plan.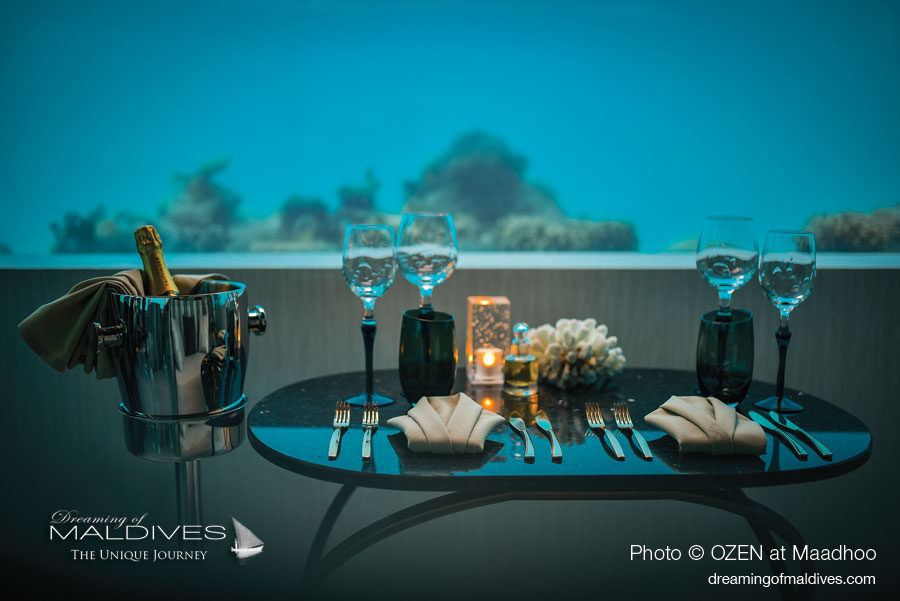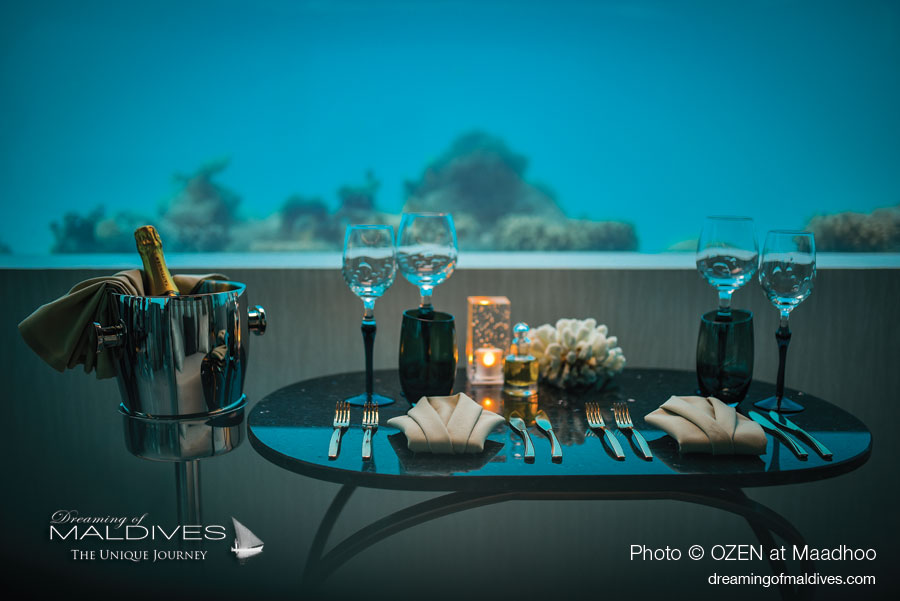 The first images and information released today by OZEN are a promise of an exciting experience, and guess what…it's all included in the price !
Anybody staying at OZEN more than 4 nights will be able to dine underwater, at NO extra charge.
Dining Experience at M6m, an Exotic & Aquatic Restaurant
Located at 6 meters under the Blue lagoon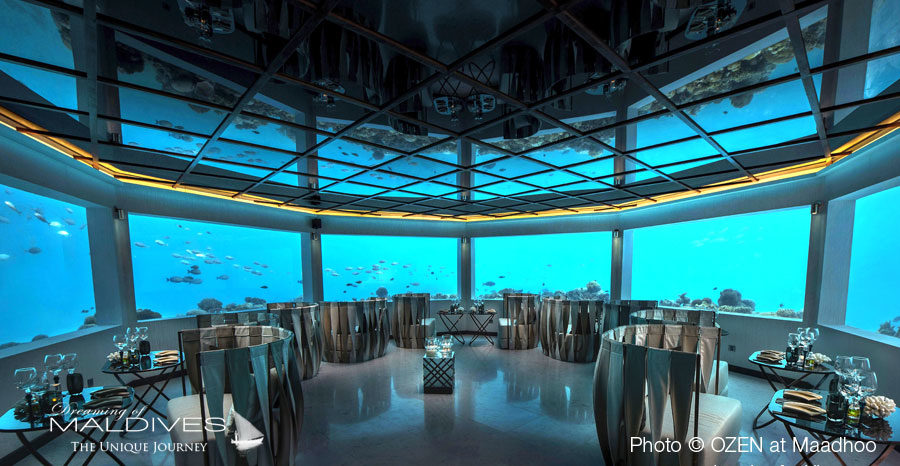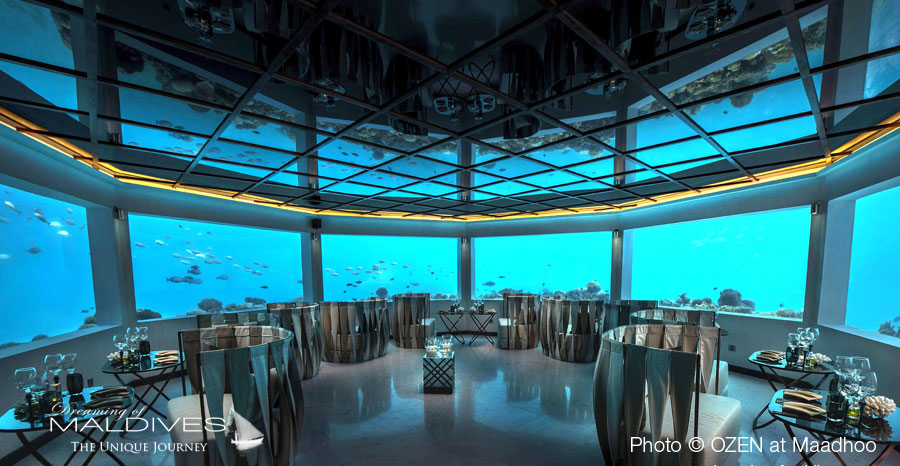 Led by the creative, passionate and young Executive Chef – Mr. Arun Katoch together with M6m's very own Master Chef Mr. Chaitanya Sharma & his extraordinary culinary team, M6m strives to deliver some of the finest Modern Seafood cuisine in an absolutely mesmeric underwater space!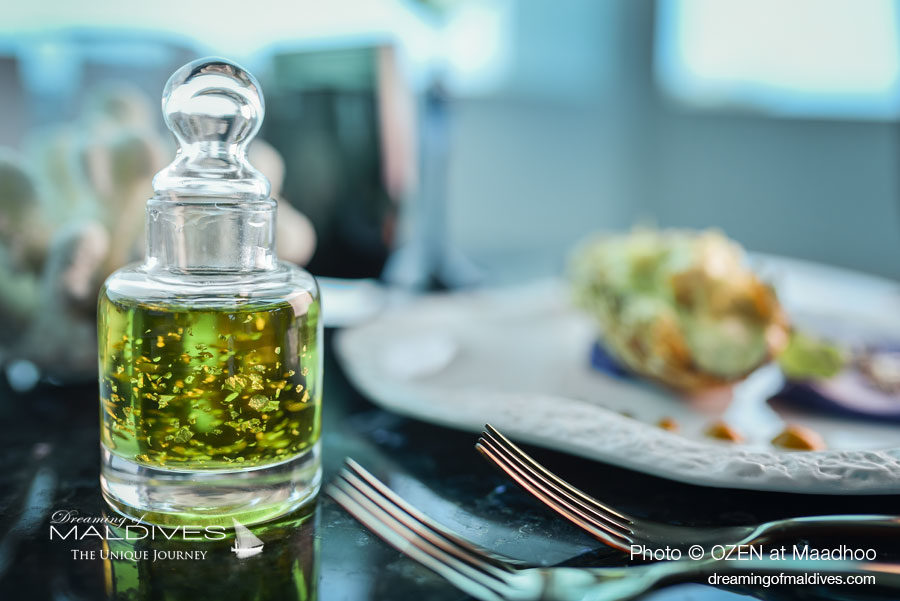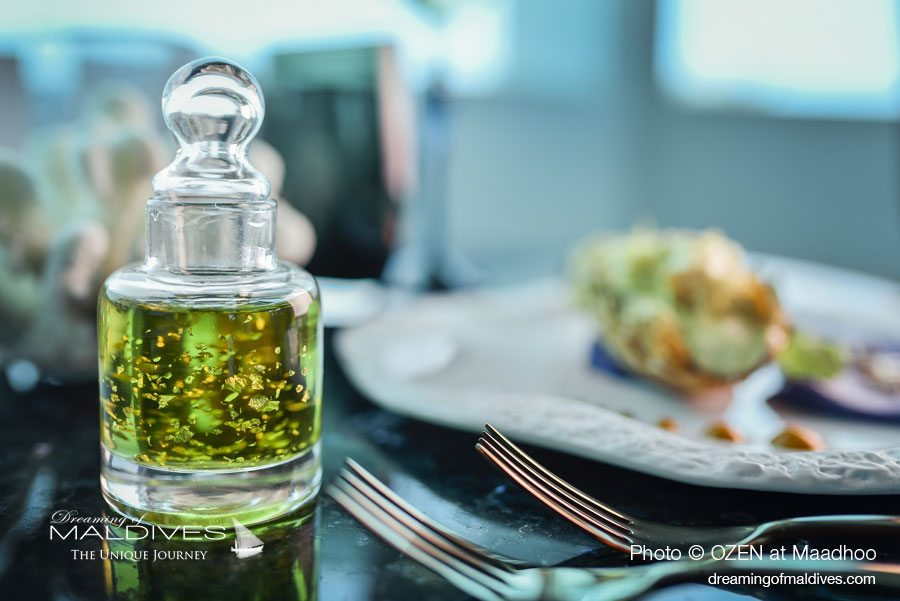 Exotic & Fine Cuisine Included and Underwater !
The cuisine creation, vibrant design & amazing presentations showcase the exemplary use of fine‐dining cooking techniques with quality ingredients, whereby drawing a fine line between Gastronomy and Art.
M6m Photo Gallery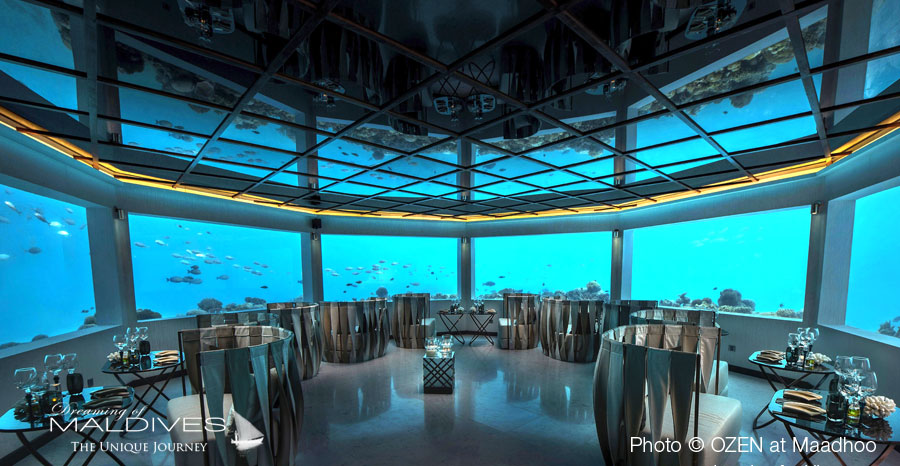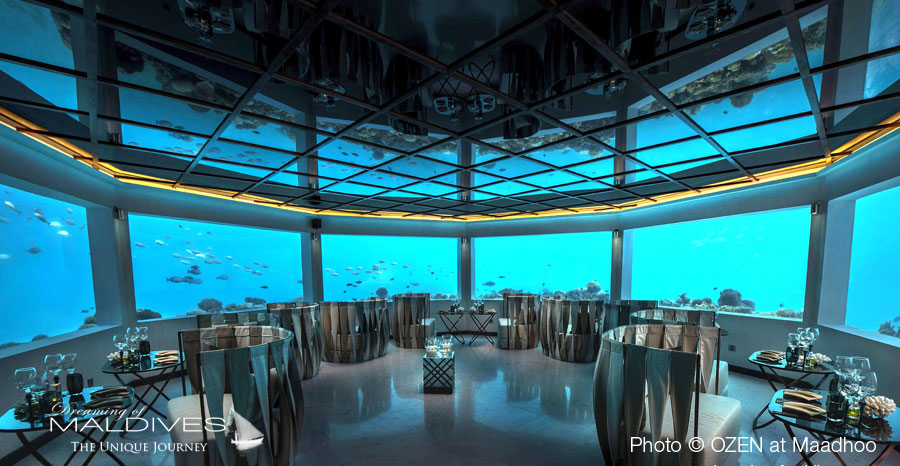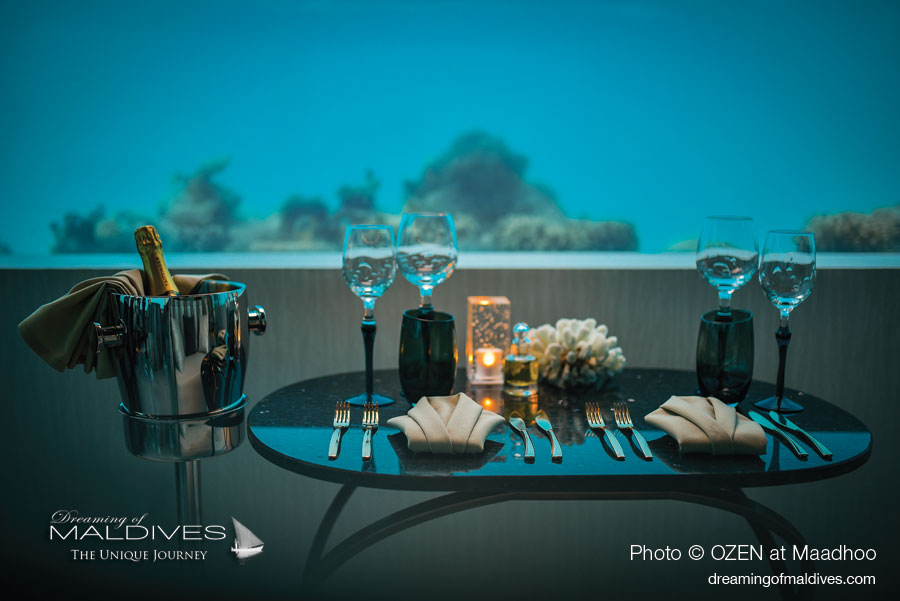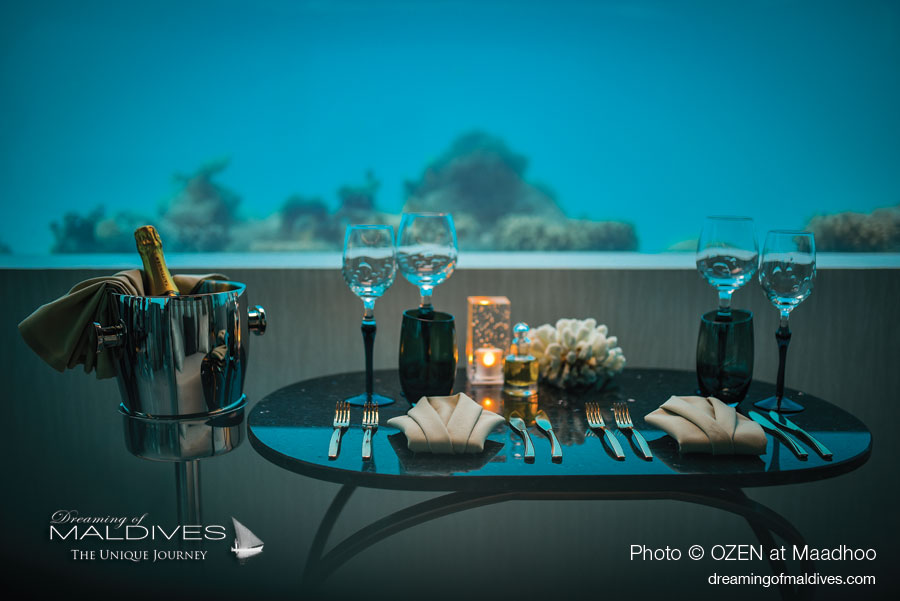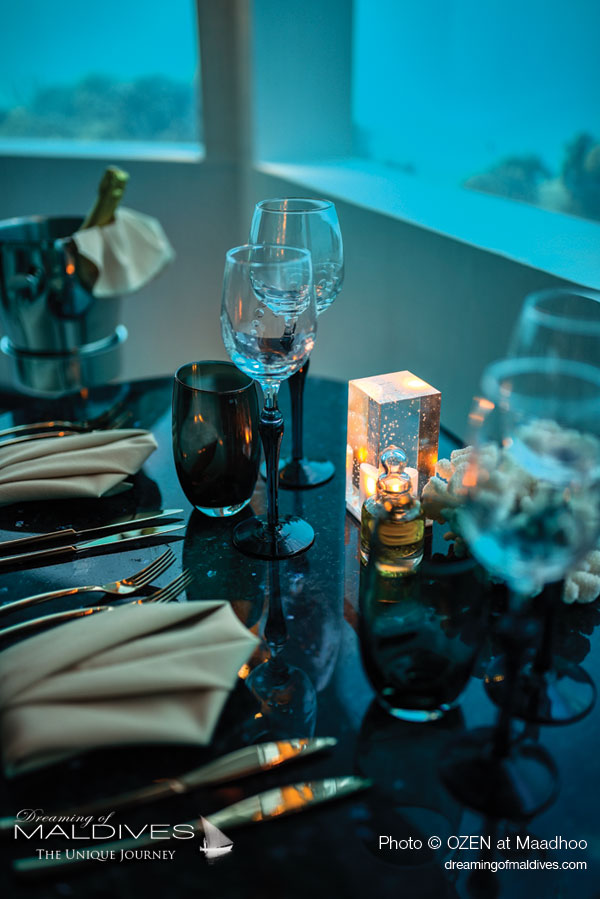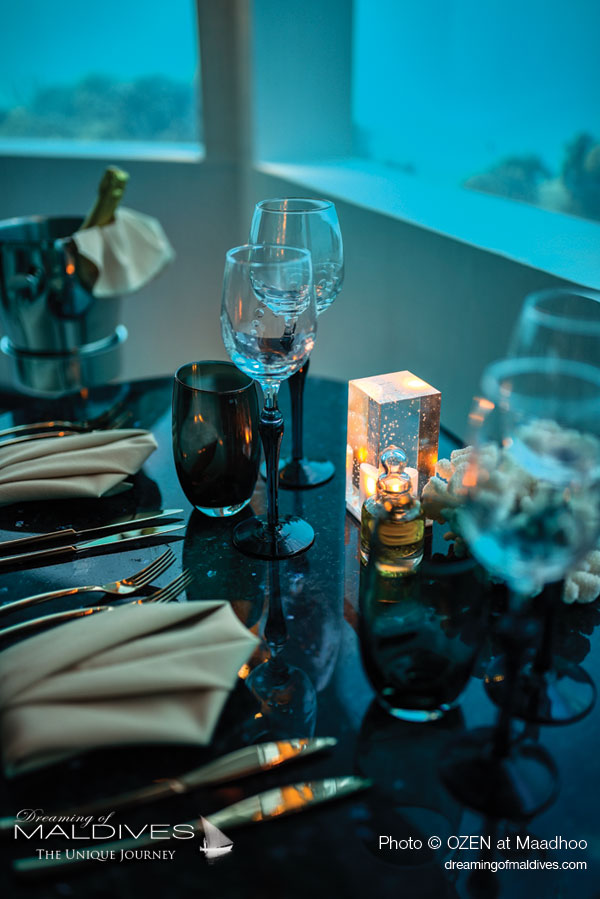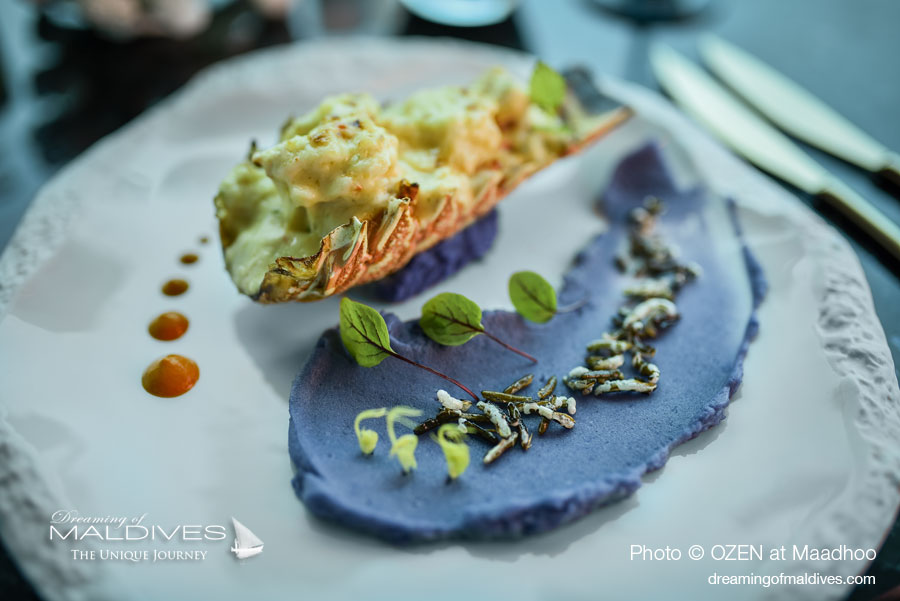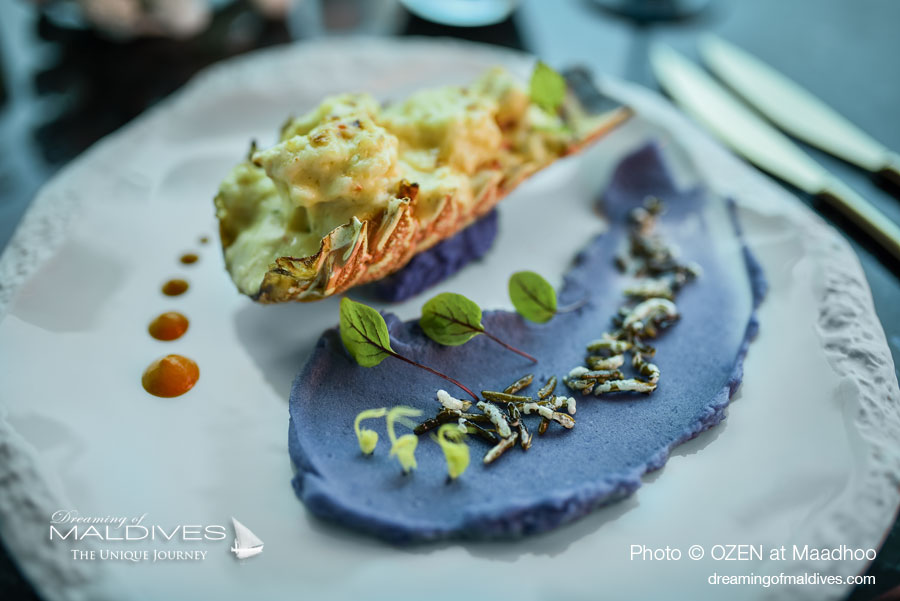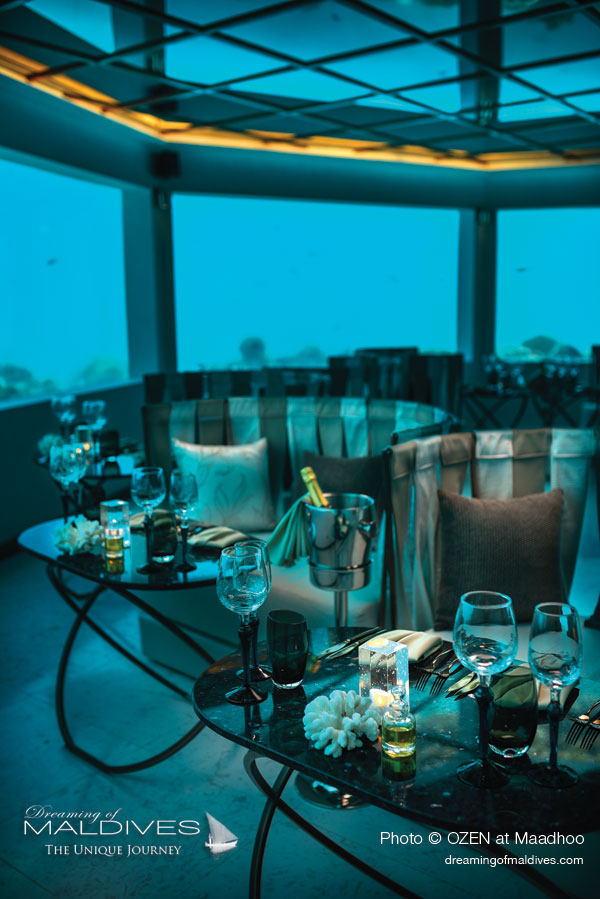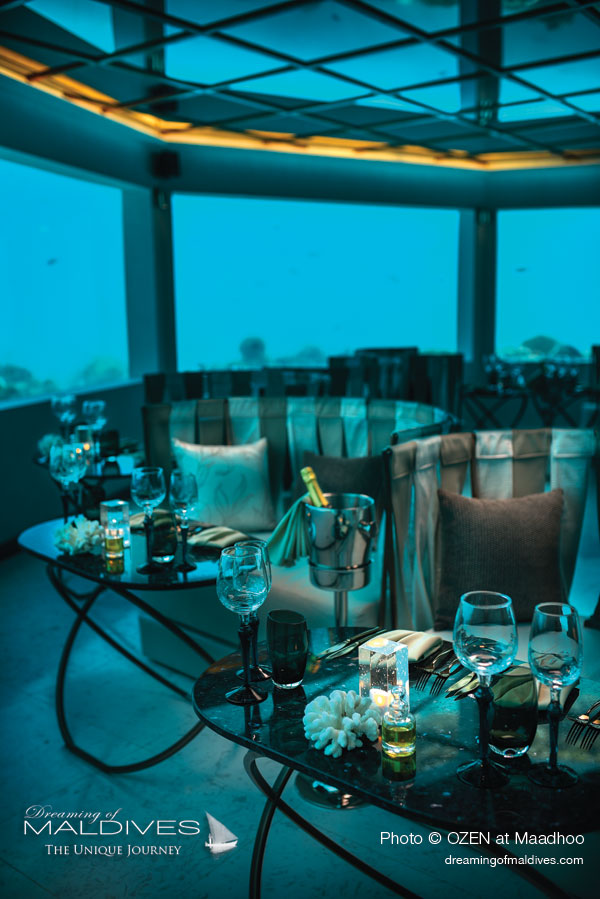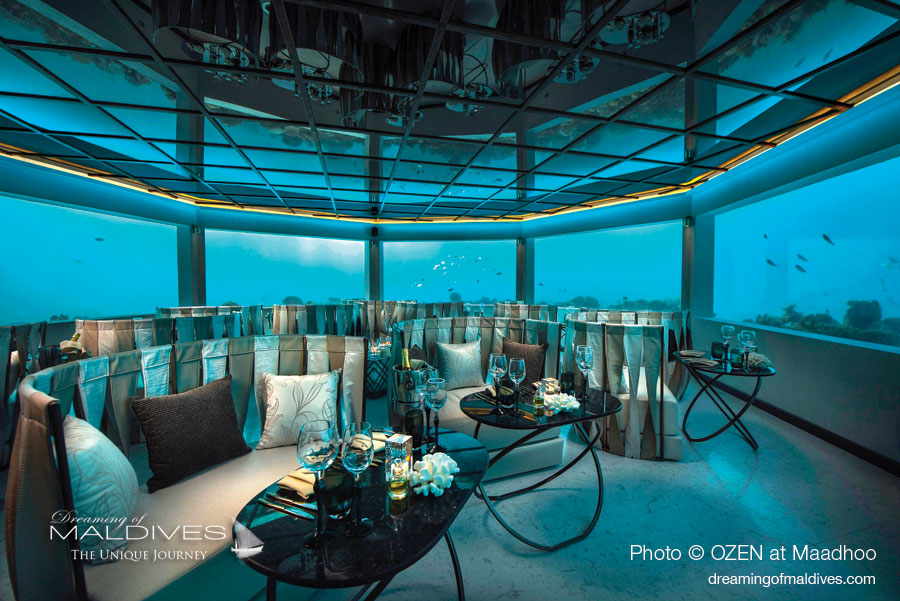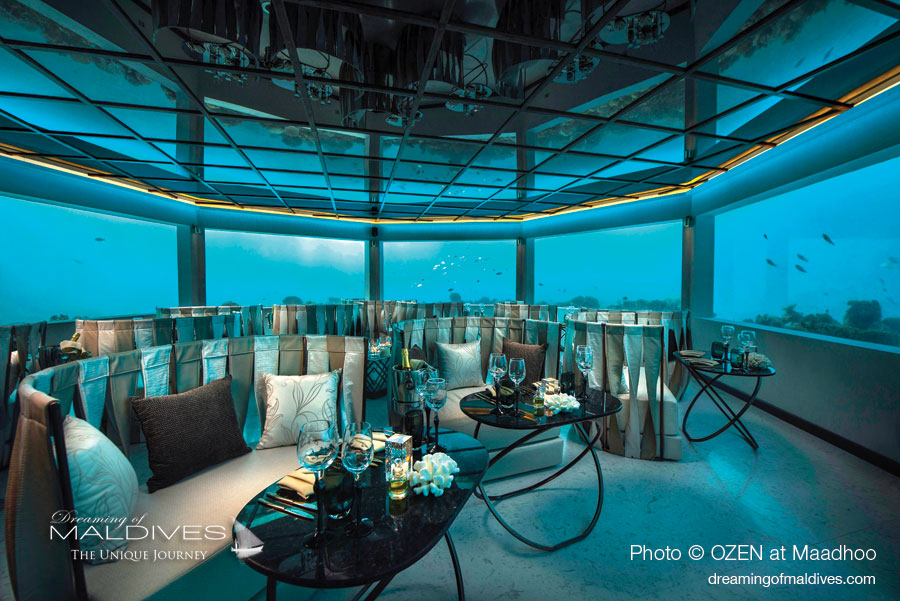 Meet the Chefs at M6m – OZEN at Maadhoo
On the left Master Chef Chaitanya Sharma and on the right Chef Akshya Shivkumar.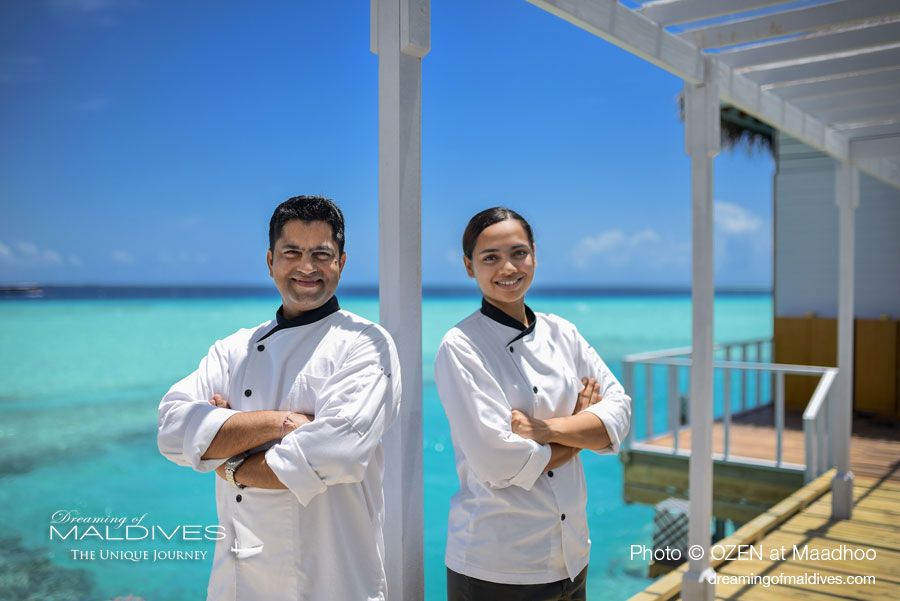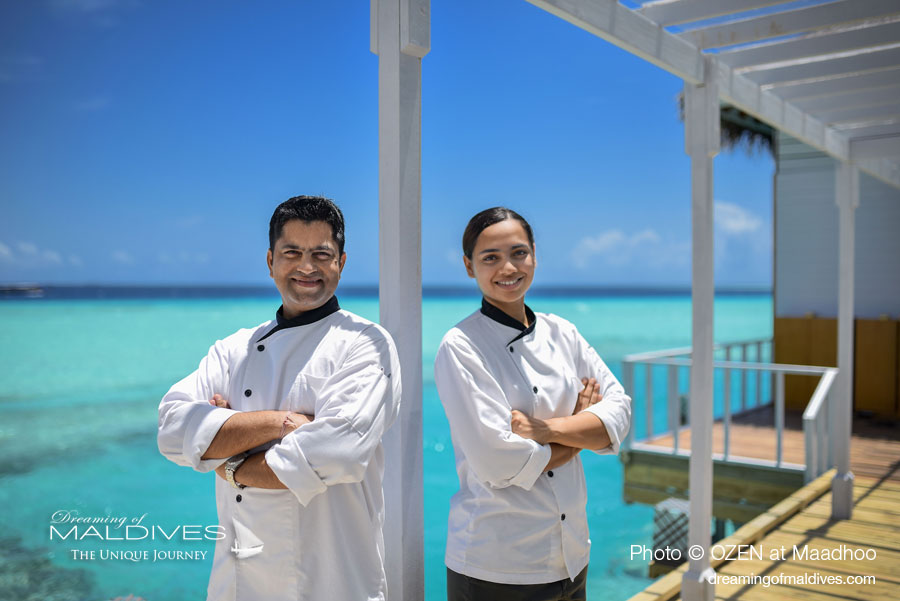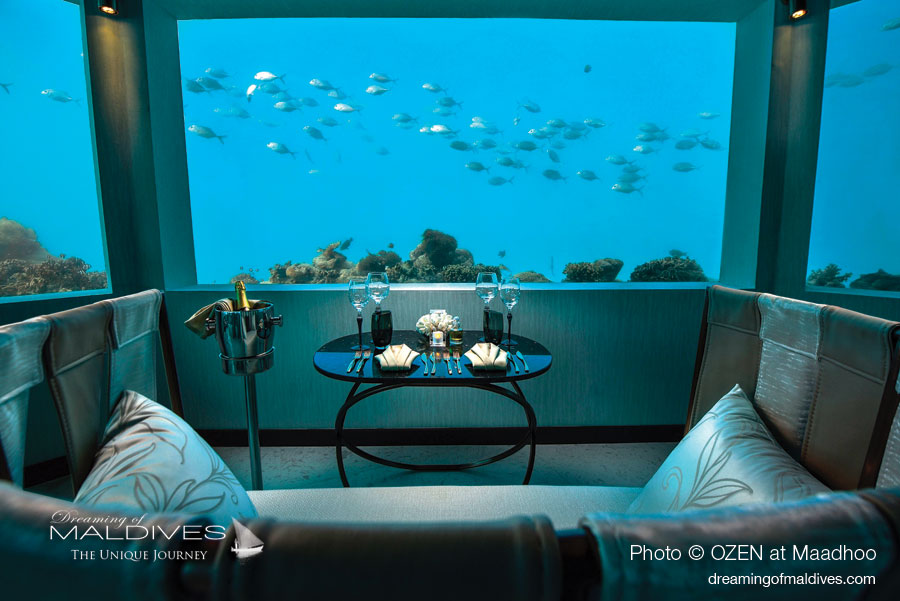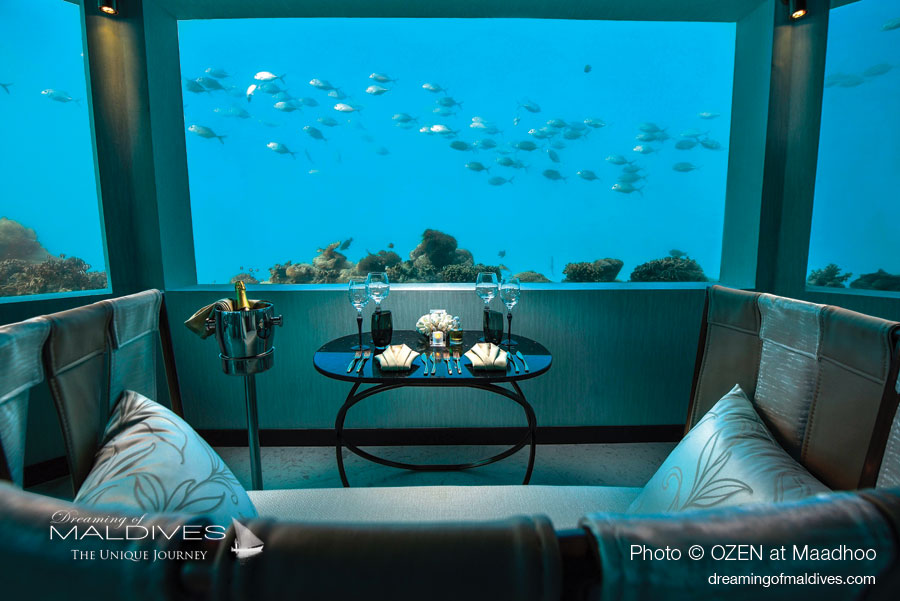 DREAMY OFFER available !

From 937 USD / per night in PREMIUM ALL INCLUSIVE

More Photos and Stories about OZEN Life Maadhoo
Here are our new photos of the superb OZEN Life Maadhoo, Maldives most luxurious…
A comparison of OZEN Life Maadhoo views from the beach, in the Earth Villas VS overwater, in…
OZEN Life Maadhoo offers one of the Best All Inclusive Plan in the Maldives. Called the…
Follow us on Facebook, Youtube and Instagram
for more Maldives Dreams
Your TOP Best Maldives Resorts 2023
YOUR CHOICE. YOUR DREAM. YOUR VOICE
[ Official ]
Traveler's Choice
12th Edition