OZEN at Maadhoo, the new & Luxurious All-Inclusive Resort in Maldives, which opened on July 15th 2016 ( more about the opening here ) has officially opened the doors of its fabulous underwater Restaurant M6m.
M6m Dining for 2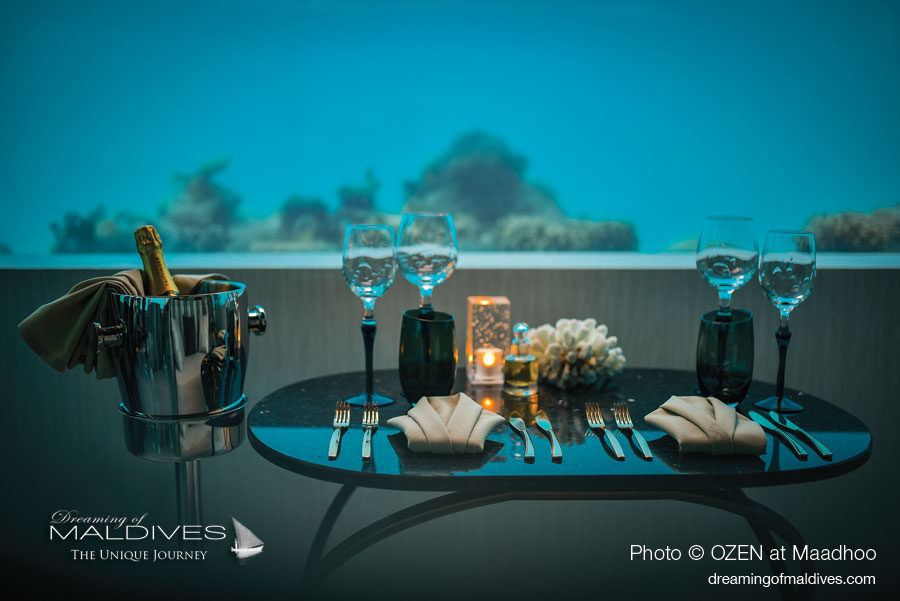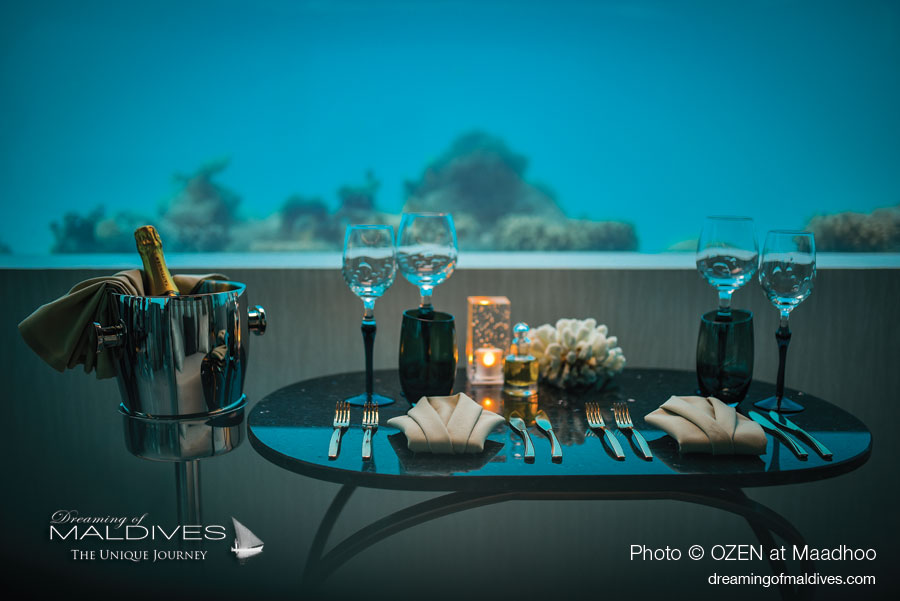 M6m General View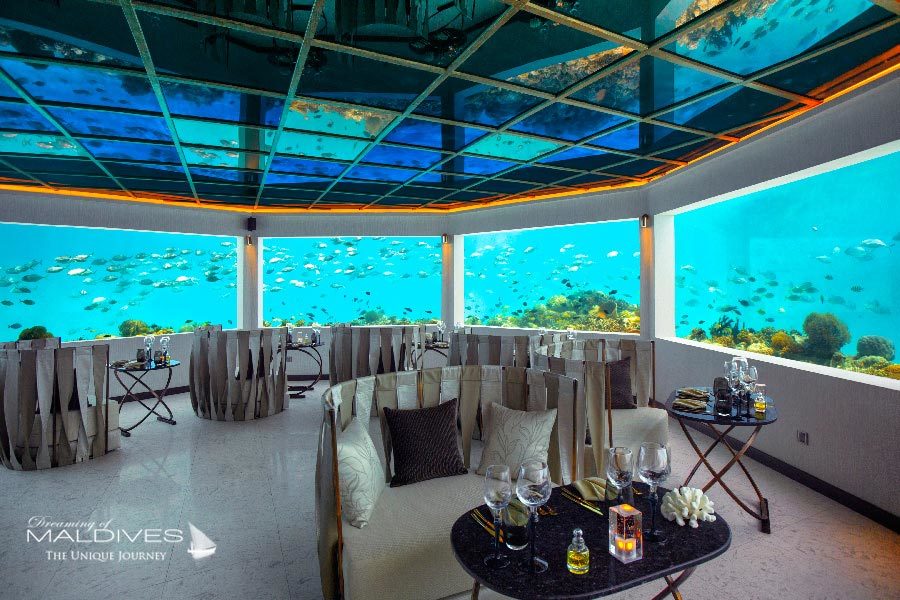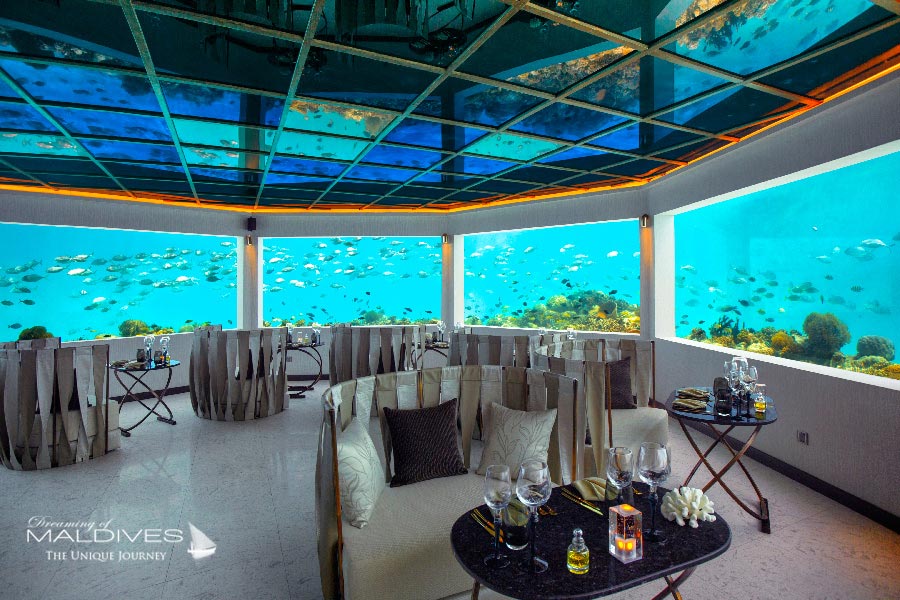 Located at 6 meters under the Blue lagoon, the new Place-To-Be in Maldives, M6m (acronym for Minus Six Meters) is the first underwater restaurant being included in an All Inclusive Plan.
The first images and information released today by OZEN are a promise of an exciting experience, and guess what…it's all included in the price !
Anybody staying at OZEN more than 4 nights will be able to dine underwater, at NO extra charge.
Dining Experience at M6m, an Exotic & Aquatic Restaurant
Located at 6 meters under the Blue lagoon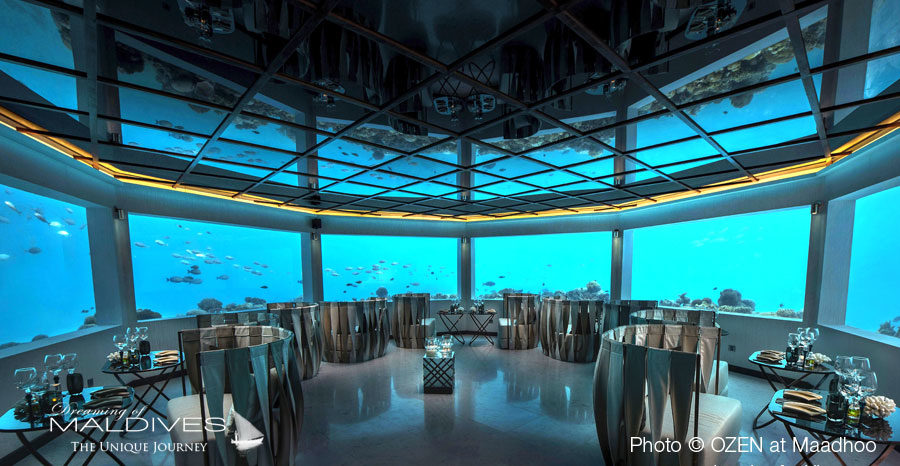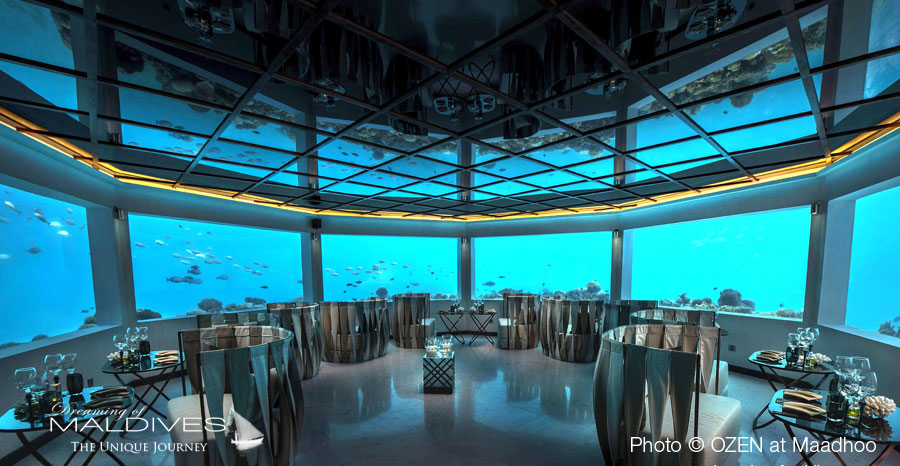 Led by the creative, passionate and young Executive Chef – Mr. Arun Katoch together with M6m's very own Master Chef Mr. Chaitanya Sharma & his extraordinary culinary team, M6m strives to deliver some of the finest Modern Seafood cuisine in an absolutely mesmeric underwater space!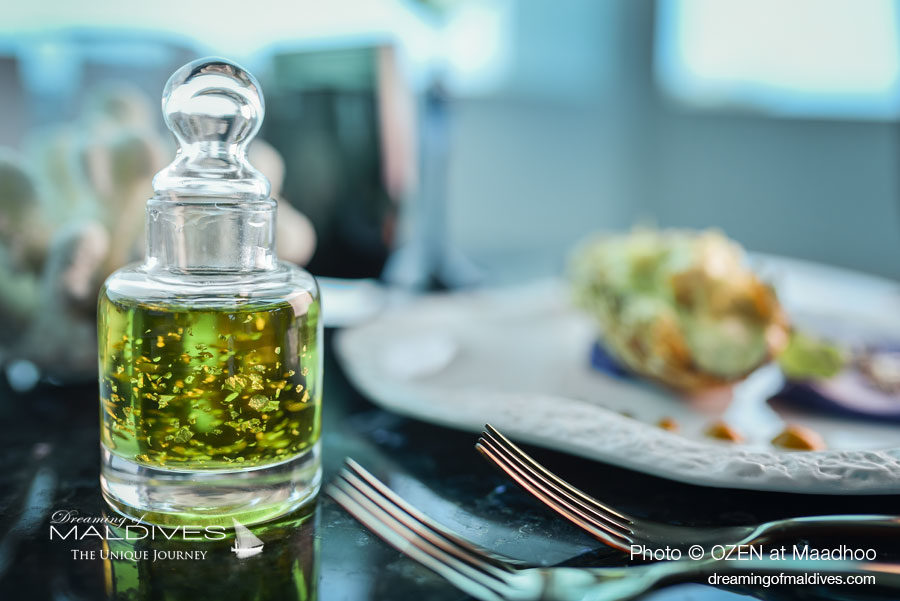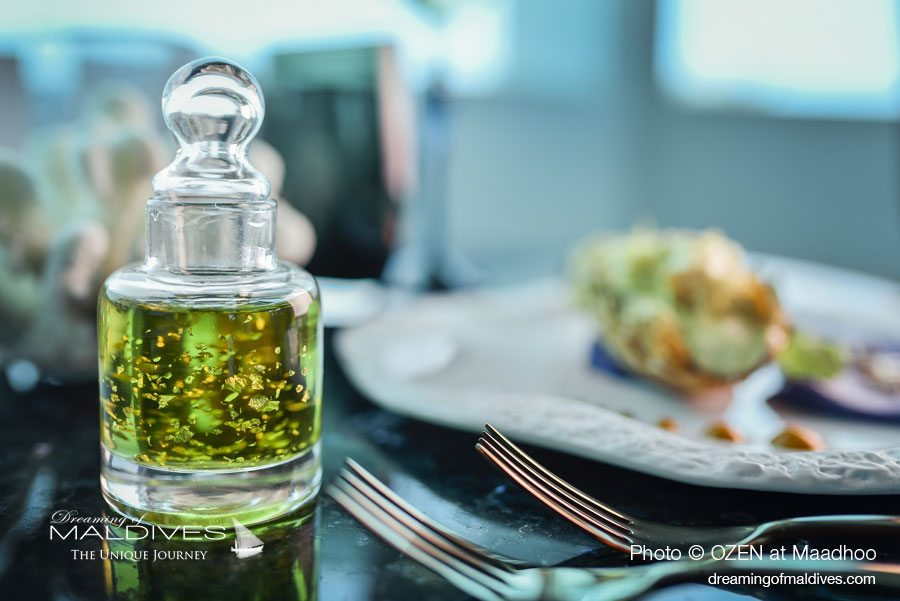 Exotic & Fine Cuisine Included and Underwater !
The cuisine creation, vibrant design & amazing presentations showcase the exemplary use of fine‐dining cooking techniques with quality ingredients, whereby drawing a fine line between Gastronomy and Art.
M6m Photo Gallery