Are you Dreaming of Wellness Retreat in Maldives ? Embark on a rejuvenating wellness journey at the iconic and so stunning One&Only Reethi Rah Spa, a blissful sanctuary for wellbeing.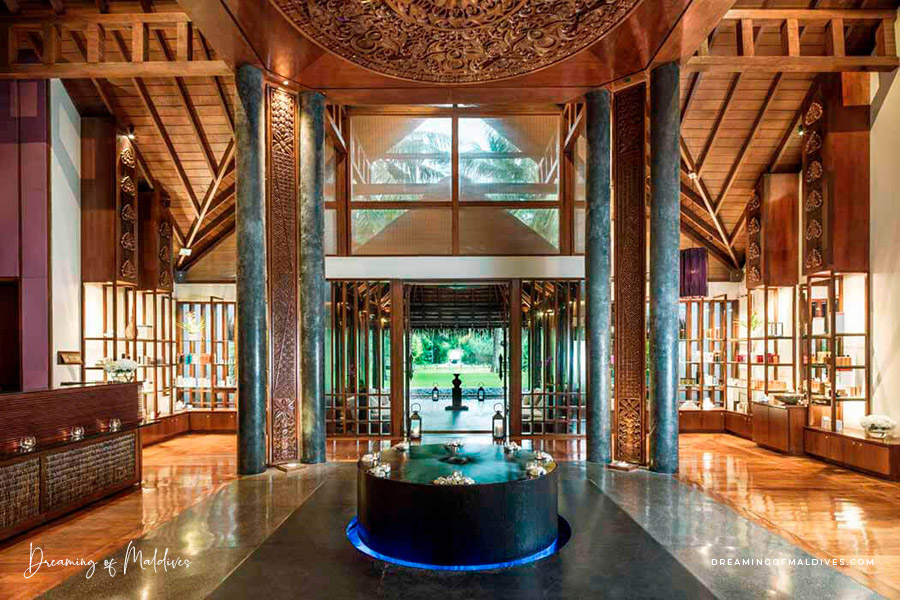 One&Only Reethi Rah, the ultra-luxury, all-villa resort set on one of the Maldives' largest private islands, has introduced a range of innovative wellness activities and energising experiences focused on living well.
Yoga at One&Reethi Rah Chi Overwater Pavilion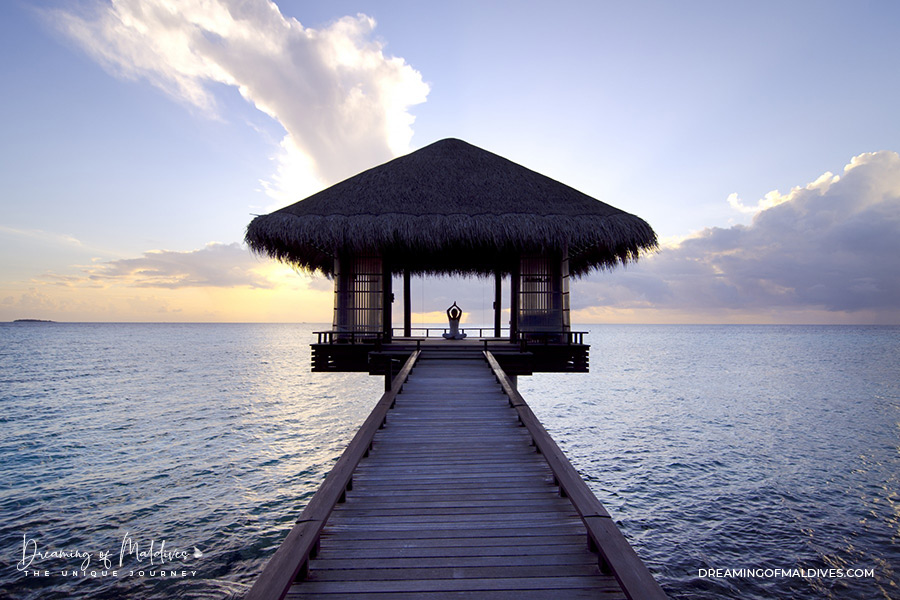 Whether guests wish to improve their fitness levels, achieve a youthful glowing complexion, nourish the soul through yoga and meditation, or follow a personalised healthy diet plan, the resorts offers access to unparalleled expertise and state-of-the-art luxury facilities.
You will Love
The finest selection of the best Maldives overwater spas with treatment rooms that offer Dreamy massages with heavenly views at the lagoon.…
One&Only Reethi Rah is a blissful sanctuary for Wellness in Maldives
With unprecedented privacy and expansive crystal waters, One&Only Reethi Rah is a blissful sanctuary for guests to prioritise their wellbeing during their vacation and beyond.
Guests can start their morning at One&Only Reethi Rah with an invigorating yoga session on the fitness beach or at the peaceful Chi Pavilion, followed by a jog around the picturesque island route.
Private Yoga session at the Chi Pavilion, located at the resort stunning spa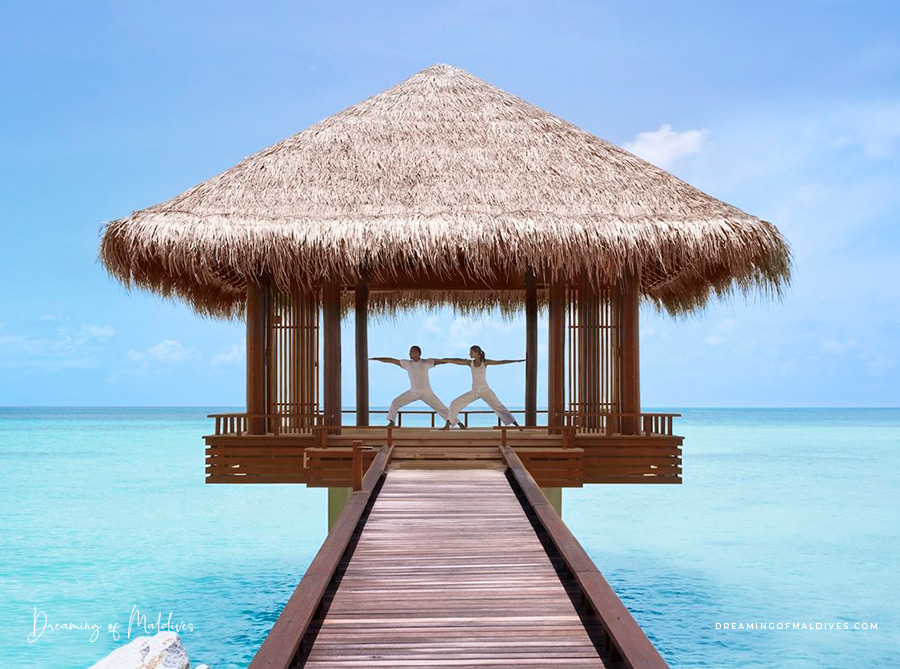 For a morning boost, a selection of freshly squeezed juices and healthy dishes packed with vital vitamins and antioxidants await at the One&Only Reethi Rah Superfoods breakfast counter. From June 5 to 11, guests can join the visiting nutritionist to learn more about Superfood recipes, preparation and the best ingredients to source for a healthy, balanced lifestyle.
We are delighted to offer a variety of tailored experiences to support and encourage wellbeing and to shine a spotlight on the benefits of healthy living. Our aim is for all of our guests to depart our island feeling restored, energized and inspired.

Jan B. Tibaldi, General Manager, One&One Reethi Rah.
The resort is celebrating Global Wellness Day, taking place on Saturday, 9 June, with a day dedicated to fitness activities and wellness experiences for guests. At the One&Only Spa guests can discover an array of holistic recipes and natural products from different cultures around the world, including a traditional Balinese body scrub, natural Chinese face mask made from fresh red beans and a cleansing natural red chili detox drink from Bhutan.
Global Wellness Day
Celebrated in more than 100 countries across the world, Global Wellness Day was first established in 2012 as a day to come together and appreciate the beauty and variety of life, focused on living well, both physically and spiritually with the mantra "One day can change your whole life." Leading the programme at One&Only Reethi Rah is Angie Tai, Associate Director of Spa and Global Wellness Day ambassador for the Maldives.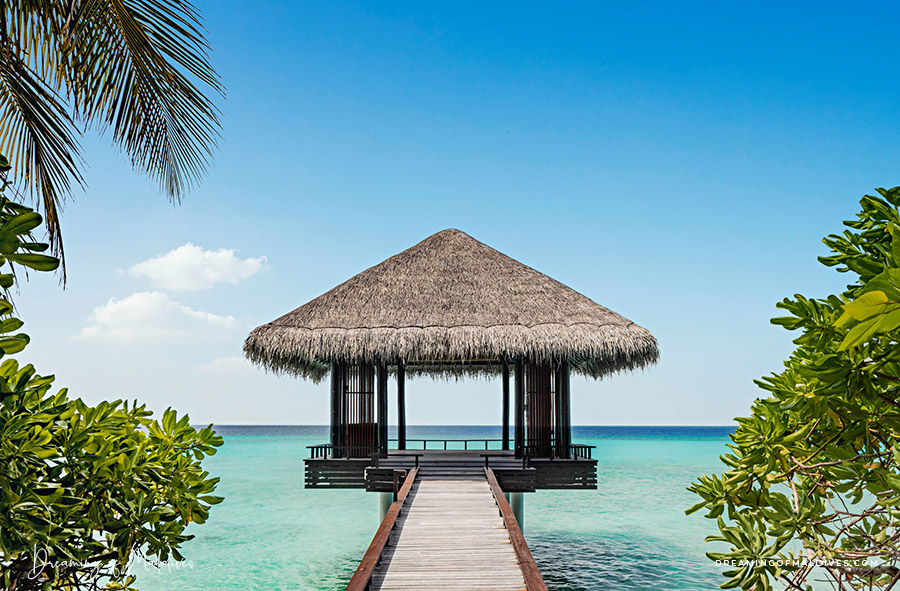 At One&Only Reethi Rah, guests have the opportunity to step away from the cares of everyday life and reconnect with their inner energy with Watsu therapy (water shiatsu), performed in the first Watsu Pool in the Maldives exclusive to One&Only Spa.
A deeply restorative and calming treatment with flowing movements and aquatic techniques to activate pressure points, mobilise joints and gently stretch the muscles, this experience is performed in a warm, mineralised pool with a backdrop of endless views of the Indian Ocean.
Guests can join world renowned water therapist, Toru Ogasawara, the Founder and President of Okinawa Watsu Center in Japan, for the ultimate Watsu experience from 27 May – 16 June. Toru has described Watsu as a "moving, flowing meditation in water", ideal for facilitating integration of the mind, body and spirit.
One&Only Reethi Rah The Spa
The award-winning One&Only Spa offers guests a range of restorative treatments in a serene, tranquil setting.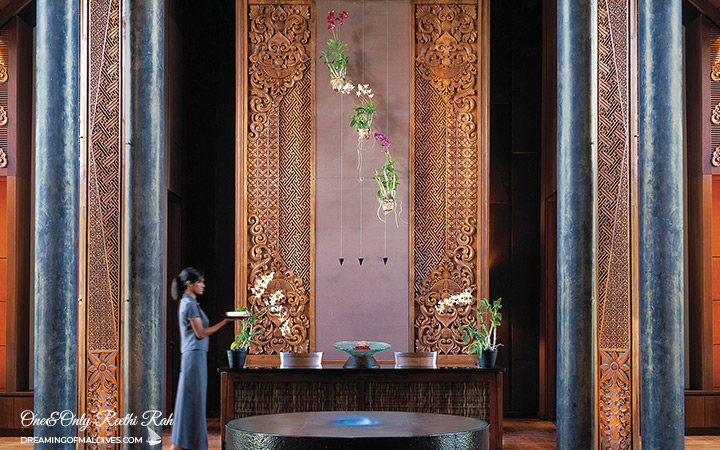 Insulated from the rest of the resort within lush manicured gardens, the spa boasts private treatment villas nestled beneath thatch roofs and relaxation pavilions overlooking the turquoise ocean. Harnessing the most rejuvenating therapies from East to West, One&Only Spa therapists guide guests on a journey of wellness, combining ancient therapeutic rituals with modern day research.
One&Only Reethi Rah offers a blissful escape for guests to relax and rejuvenate in a beautiful setting away from their daily routine.

Jan B. Tibaldi, General Manager, One&One Reethi Rah.
Recently introduced and inspired by the enchanting Maldivian location and holistic properties of the local coconuts, Island Bliss Coconut Journey is a treatment that offers guests an indulgent 120-minute island experience to awaken the senses and encourage peace and serenity. Fresh coconut flesh is used as a natural body scrub, a bath infused with warm coconut milk softens the skin and luxurious coconut oil is used for the indulgent massage, all made from coconuts freshly picked from the island. Guests emerge after being truly immersed and cocooned in the scent and natural benefits of the local island bounty.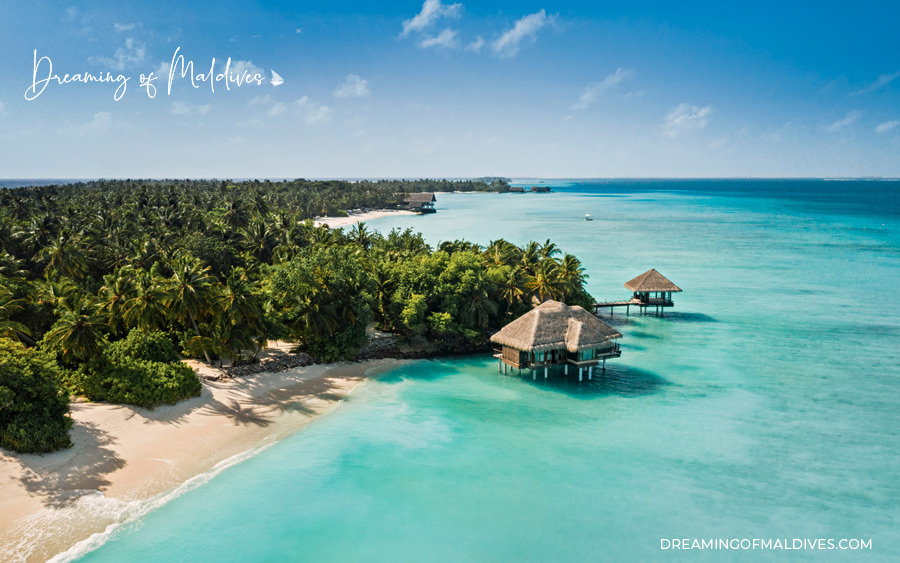 As the sun drops beyond the ocean, guests can soak up the ultimate Maldivian sunset while sipping on specially crafted Superfood cocktails during the 'Magical hour' at Fanditha; a chic Arabian beach setting with open views of the Indian Ocean and one of the best sunset spots on the island. For dining, Botanica the resort's garden-to-table restaurant is a not-to-be missed experience, serving healthy, natural cuisine in the charming, al fresco setting of the Chef's garden.
On request guests can also take part in wellness cooking classes at Botanica and learn how to prepare a nutritious feast with natural ingredients from land and sea.
Discover more about One&Only Reethi Rah
Follow us on Facebook, Youtube and Instagram
for more Maldives Dreams
Maldives TOP 10 Dreamy Resorts 2024
YOUR CHOICE. YOUR DREAM. YOUR VOICE