Discover Naladhu Maldives in this new gallery of 32 Photos we made during our last visit.
Naladhu Maldives is a Small Luxury Boutique Hotel located at 35 mns by speedboat from Male airport.
Nested on a beautiful and tiny Island measuring only 123 meters wide by 180 meters long, Naladhu is one of the most exquisite retreat for couples in Maldives.
Discreet, elegant and extremely private, the Resort has definitely mastered the Art of "Feeling-Like-Home" by creating a complete set of private and tailored services and a unique concept of Villas: 19 Houses only, facing the lagoon or the Ocean.
All Houses are remarkably intimate and romantic and are all hidden in a superbly kept vegetation with sandy paths and a lot of tropical flowers.
Each House is set up, built and decorated to absolutely look and feel like your own House, inside and outside.
A dedicated and discrete Butler is on call 24h/24h for any wish, the Spa and Yoga team will come to your House to pamper you, the Chef will execute any of your dream meal at the Living-Room restaurant or in your house.
Truly unique, Naladhu Maldives lifestyle is one of the few of its kind in Maldives and is in our top 5 Favorite Resort.
Naladhu Maldives, The Island in Brief
LOCATION : South KAAFU Atoll (South Male)
– Coordinates :
Latitude : 3.971904
Longitude : 73.506296
The Dream
"Feeling-At-Home" concept
The Houses design
House master service
Complete seclusion
Very Romantic
– Number of Villas : 19 Houses. Category 5***** Ultra
– Island Size : Width – 123m / Length- 180m
– Distance from airport : 21km.
– Transfers : By Speedboat 35 mns – By Seaplane 10 mns
– Diving : Very good
– Snorkeling : None at proximity. Necessary to swim 15/20 mns to reach the closest spot.
– Lagoon : Very Good
– Kids-Club : No
______________________________
We have selected Naladhu Maldives as a "Maldives Dreamy Resorts".
Discover our review and the full feature on our main Website
Naladhu Maldives Resort Review
What is a "Maldives Dreamy Resort" ?
First of its kind, this feature was created to make you discover and choose the next Island of your Dreams. This special presentation offers you the most complete information you can imagine.
The feature includes our resort video, a full collection of photos, the most complete set of information about the resort, Island maps and much more.
______________________________
Naladhu Maldives Photo Gallery
Island Aerial Photos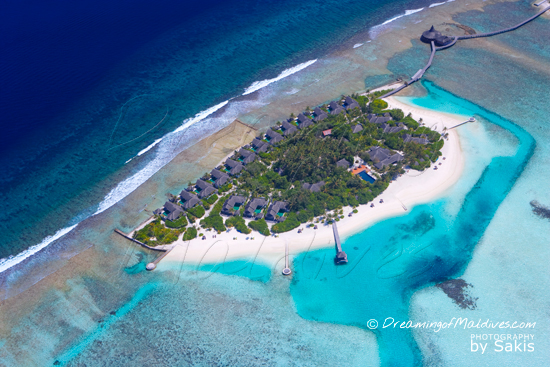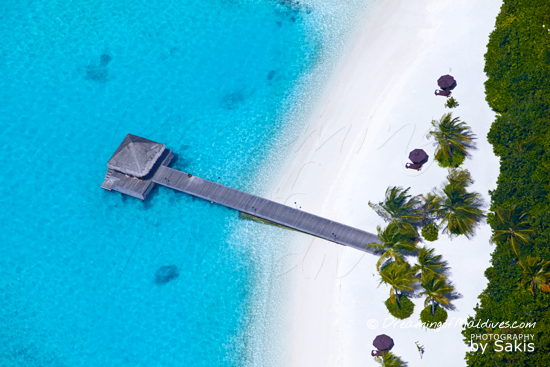 The Island and its Dreamy Spots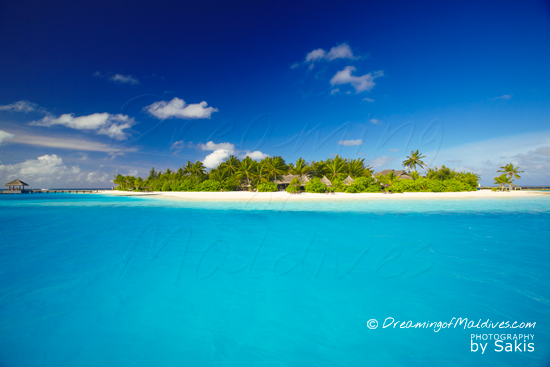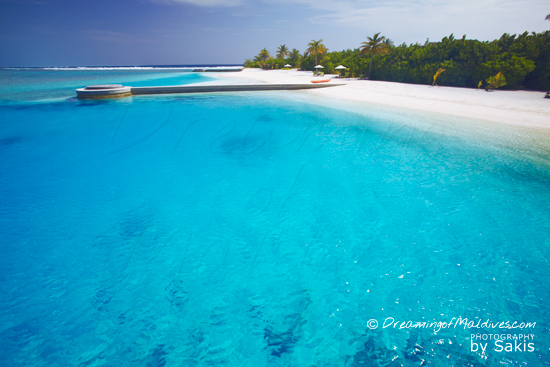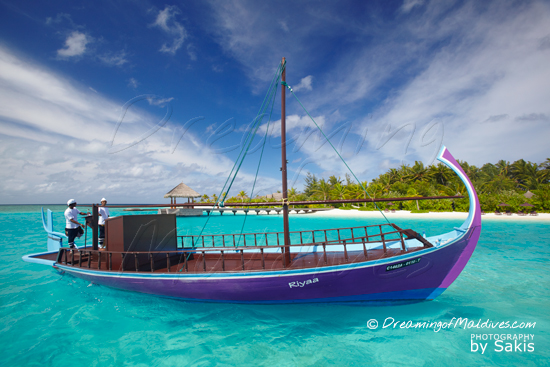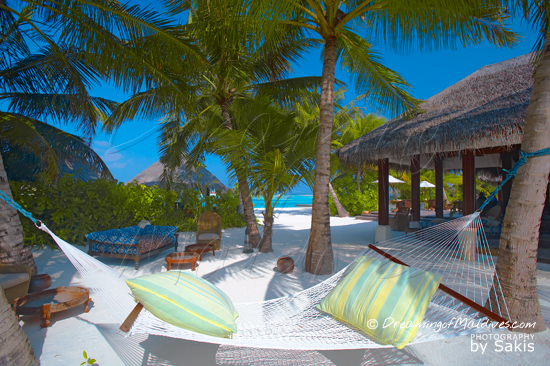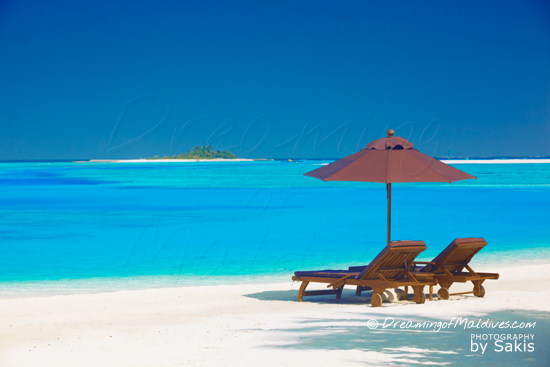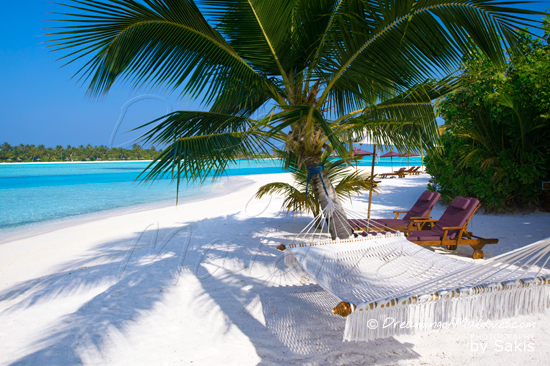 The Houses
The island has 1 category of accommodation. Each House has the same size and style with 1 main difference : The Beach Houses are located on the lagoon side and the Ocean Houses on the reef side.
There are only 19 Houses all with Plunge-Pool.
– 6 Beach Houses. Surrounded by lush tropical vegetation to provide total privacy, each Beach House opens into a rear garden that leads to the beach side of the Island.
– 13 Ocean Houses : Located on the Sunrise side, on the reef, with delightful and endless views on the blue Ocean.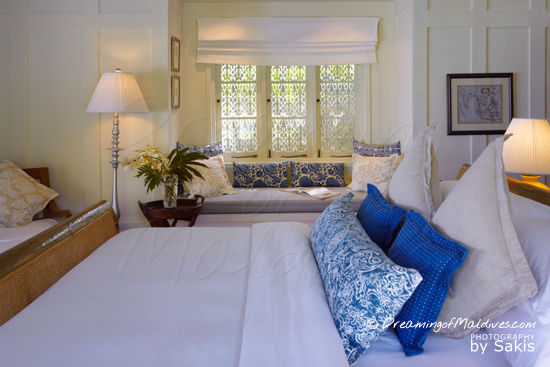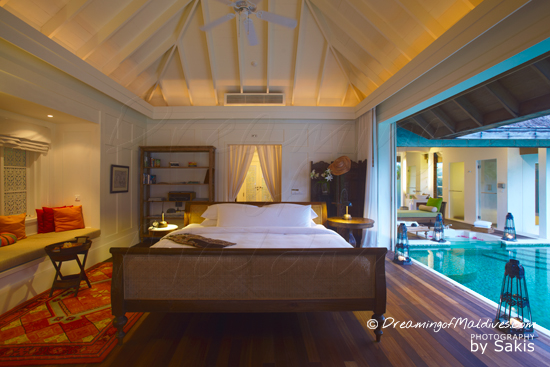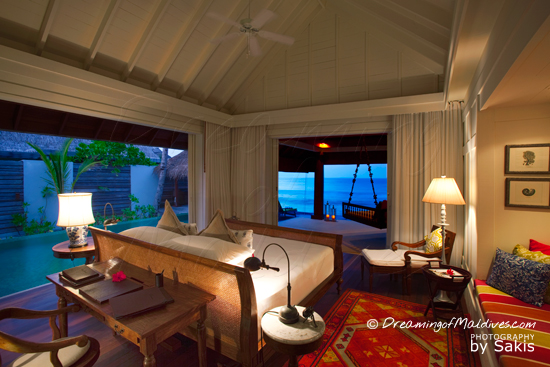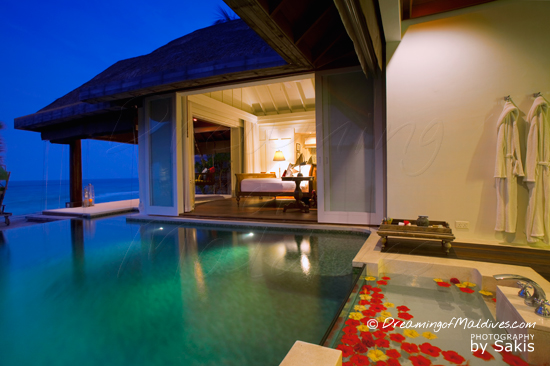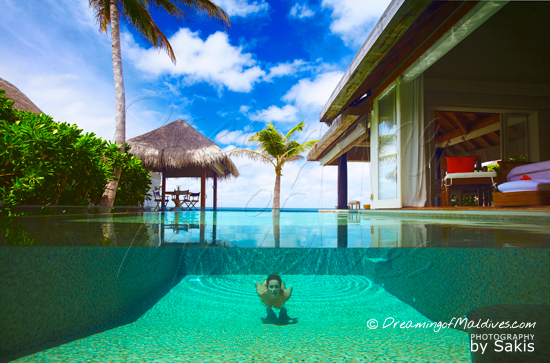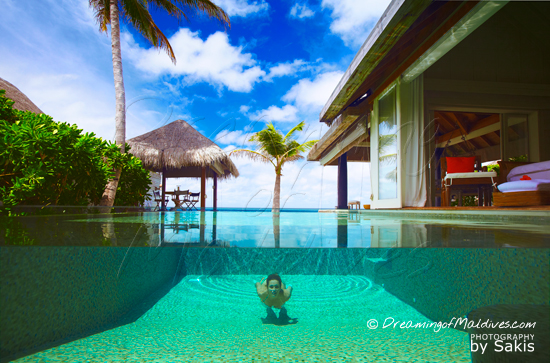 The Island single restaurant, The Living Room and Dining Options
Naladhu offers a wide range of dining options. You can dine on your House deck, at the intimate Living-Room restaurant, have a private Diner on a secluded desert Island, just imagine and the team will do it. If you feel to leave your island for while, you can also take a free boat ride and enjoy the restaurants and cafes located on the sister island resorts Veli and Dhigu. From Grill to Maldivian restaurants, from Japanese to the best Thai of Maldives, Naladhu offers everything you can think of.
Some of the many Dining options
On The Beach…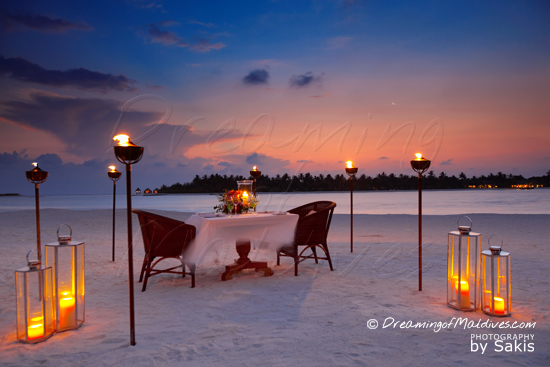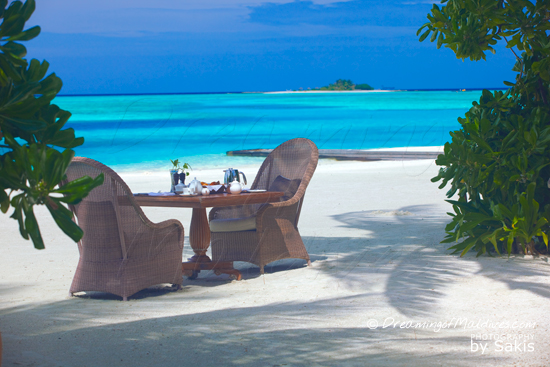 At The Living Room…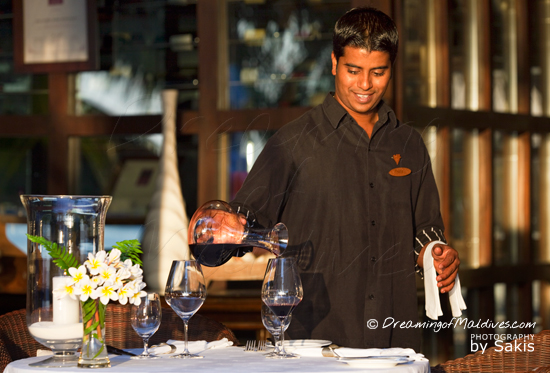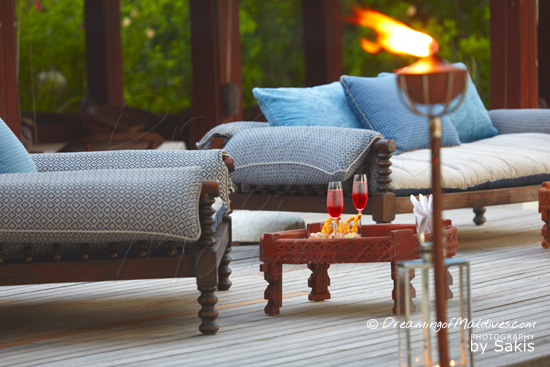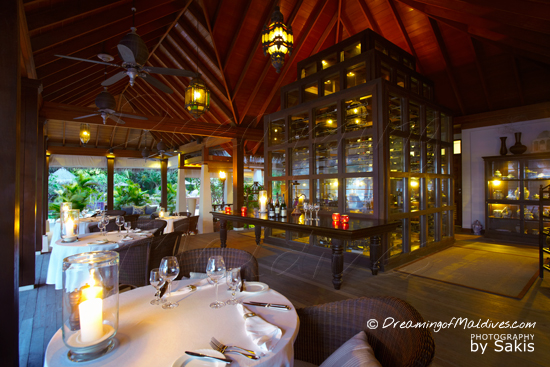 The Spa at Anantara Dhigu, Naladhu Sister Island
At Naladhu you will have the possibility to choose for a Massage treatment or a yoga session directly at home. But if you feel to leave your island for while, just ask your butler to arrange a Spa treatment at the beautiful over water Anantara Spa located at Dhigu Island. A boat will wait for you to bring you there…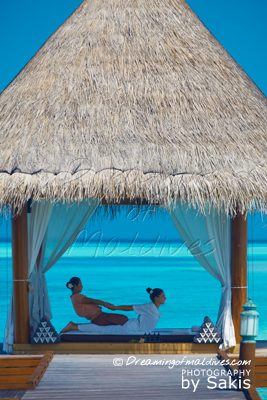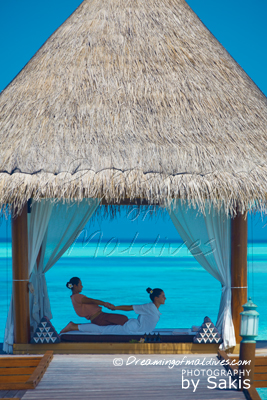 General Views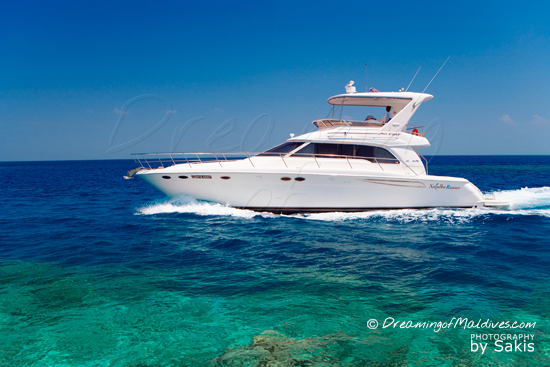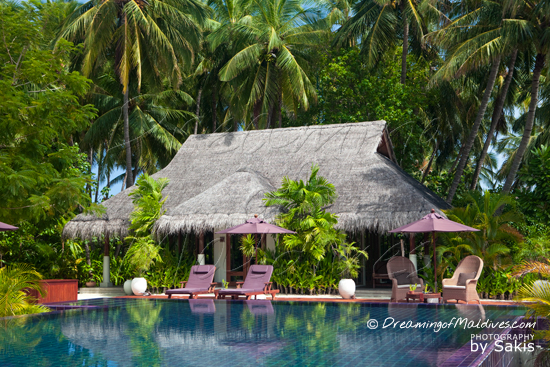 Find Naladhu Maldives in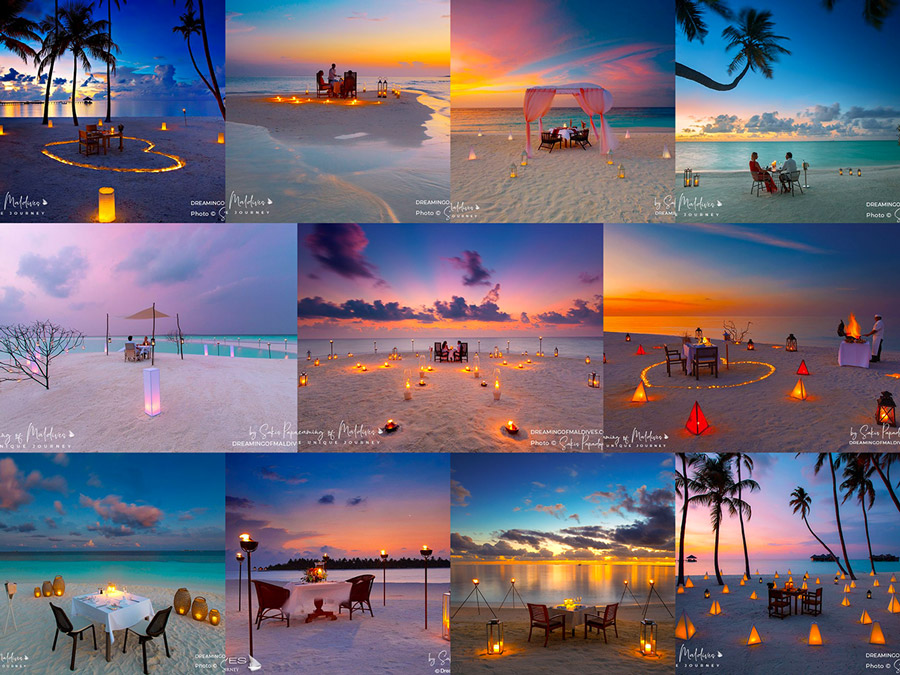 Dream again with our photos of beautiful romantic sunset beach dinners taken by Sakis in various Maldives resorts.You will travel from north…
Live your ultimate romantic Dream with these 25 spectacular beach dinners in the Maldives. Sit down, take a glass of champagne and enjoy the…

To be able to know how many Resorts there are today in the Maldives, I have compiled the latest list of all operating Resorts with one photo…
Follow us on Facebook, Youtube and Instagram
for more Maldives Dreams & Stories
Your TOP Best Maldives Resorts 2023
YOUR CHOICE. YOUR DREAM. YOUR VOICE
[ Official ]
Traveler's Choice
12th Edition