Baglioni Resort Maldives was voted No. 8 Best Maldives Resort 2022 at the TOP 10 Dreamy Resorts survey voted by Dreaming of Maldives readers.
Every year, since 2011, for our TOP 10 Maldives Dreamy Resorts survey, Dreaming of Maldives asks readers and travelers to cast their votes for the top hotels and resorts in Maldives.
This year Baglioni Resort Maldives was ranked number 8.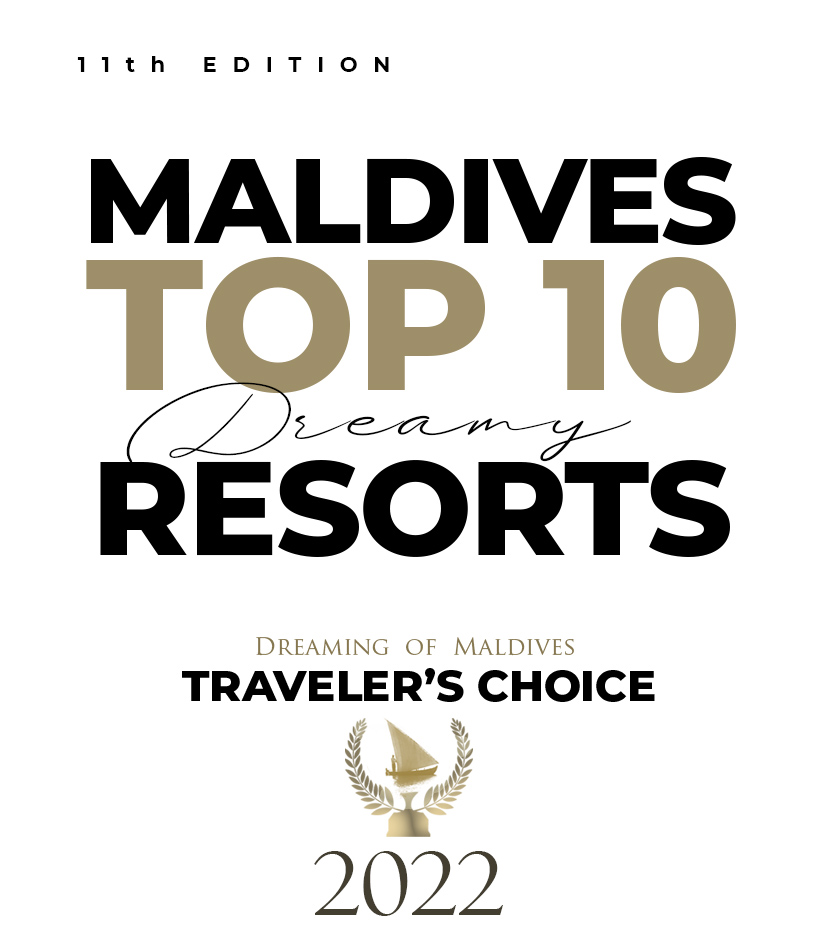 # 1 . Velaa Private Island
# 2 . One&Only Reethi Rah
# 3 . Waldorf Astoria Maldives Ithaafushi
# 4 . JOALI Maldives
# 5 . Amilla Maldives Resort & Residences
# 6 . Soneva Jani
# 7 . Patina Maldives
# Gili Lankanfushi Maldives (ex-aequo )
# 8 . Baglioni Resort Maldives
# 9 . Milaidhoo Island Maldives
# 10 . Vakkaru Maldives




Baglioni Resort Maldives Best Maldives Resort 2022
Baglioni Resort Maldives is located in Dhaalu Atoll, at 40 minutes by seaplane from Malé. The dreamy 5* luxury resort, the first and unique Italian luxury resort in Maldives, fuses barefoot Maldivian escapism with the charm and glamour from Italy.

This little slice of paradise is surrounded by both a beautiful blue lagoon ideal for water sports and a rich close-by house reef which makes Baglioni Maldives a top choice for snorkeling in style.

The resort 96 beach and water villas showcase a tropical chic style, using a mix of Italian touches and Maldivian influences with local materials.
Designed to minimize the environmental impact, the elegant resort is the perfect destination for families and couples looking for sport and relaxation, all enriched by a prestigious gastronomic offer.
Baglioni Maldives works with some of the leading brands in Italy to bring the flavours of home to the island.
Sparkling winemaker Ferrari Trento supplies delicate Italian bubbly, Milan-based Frette provides the sumptuous handmade bed linen and bath towels, and furniture company Cassina has fitted out the bright and airy villas.
The Italian spirit continues in Baglioni Spa, where all-natural anti-ageing cosmetics and PETA-certified cruelty-free products are provided by Italian brand Insìum, while the colourful designs of Bergamo-based swimwear company MC2 Saint Bath are available in the resort boutique

BOOK Baglioni Resort Maldives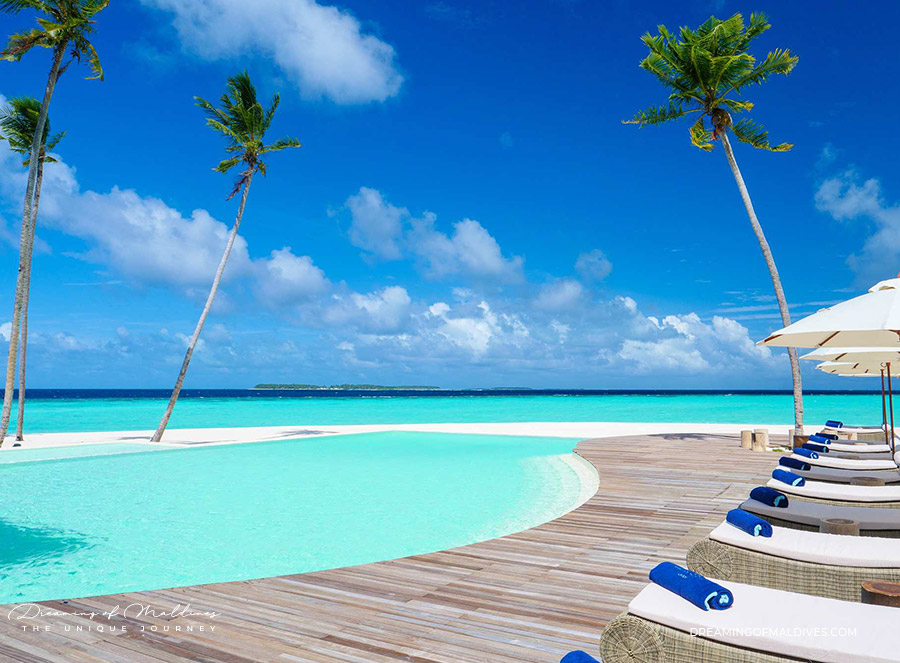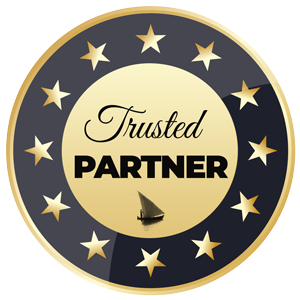 in association with our trusted partner
& personal counsellor in Maldives


The Best Maldives Resorts.
Your TOP 10 2023
. OFFICIAL .
12th Edition

About the TOP 10 Maldives Dreamy Resorts
This dreamy accolade celebrates and showcases the best of the best hotels, private islands and resorts across the Maldives
Created in 2012, the TOP 10 Maldives Dreamy Resorts is designed to give a voice to travelers from around the world to vote for their Best Hotel in Maldives, the one that makes them dream.
For the 11th year consecutive travelers from around the world have been casting their votes for their Maldives Dreamy Resort. After 4 months of voting from a global list to choose from, 22 nominees have been selected as Nominees for TOP 10 Best Maldives Resorts 2022.
The TOP 10 votes are opened to anyone for 1 entire year. You simply chose the Maldives Resort that makes you dream. Discover here the Story of the TOP 10 Maldives Dreamy Resorts to know more.
Other Winners
Find Baglioni Maldives Resort latest Stories in

These resorts boast some of the best beaches in the Maldives. After exploring the sandy shores of numerous resorts and islands throughout the…

Discover the TOP 10 Best Maldives Resorts in 2022 voted by Maldives Travelers at Dreaming of Maldives. The TOP 10 Best Maldives Resorts are…

Dreaming of Maldives readers have nominated Baglioni Maldives for Maldives Best Resort 2022 in the 11th Edition of the TOP 10 Maldives Dreamy…
Follow us on Facebook, Youtube and Instagram
for more Maldives Dreams & Stories
Maldives TOP 10 Dreamy Resorts 2024
YOUR CHOICE. YOUR DREAM. YOUR VOICE