Amilla Maldives Resort & Residences was voted No. 5 Best Maldives Resort 2022 at the TOP 10 Dreamy Resorts survey voted by Dreaming of Maldives readers.

Every year, since 2011, for our TOP 10 Maldives Dreamy Resorts survey, Dreaming of Maldives asks readers and travelers to cast their votes for the top hotels and resorts in Maldives.
This year Amilla Maldives Resort & Residences was ranked number 5.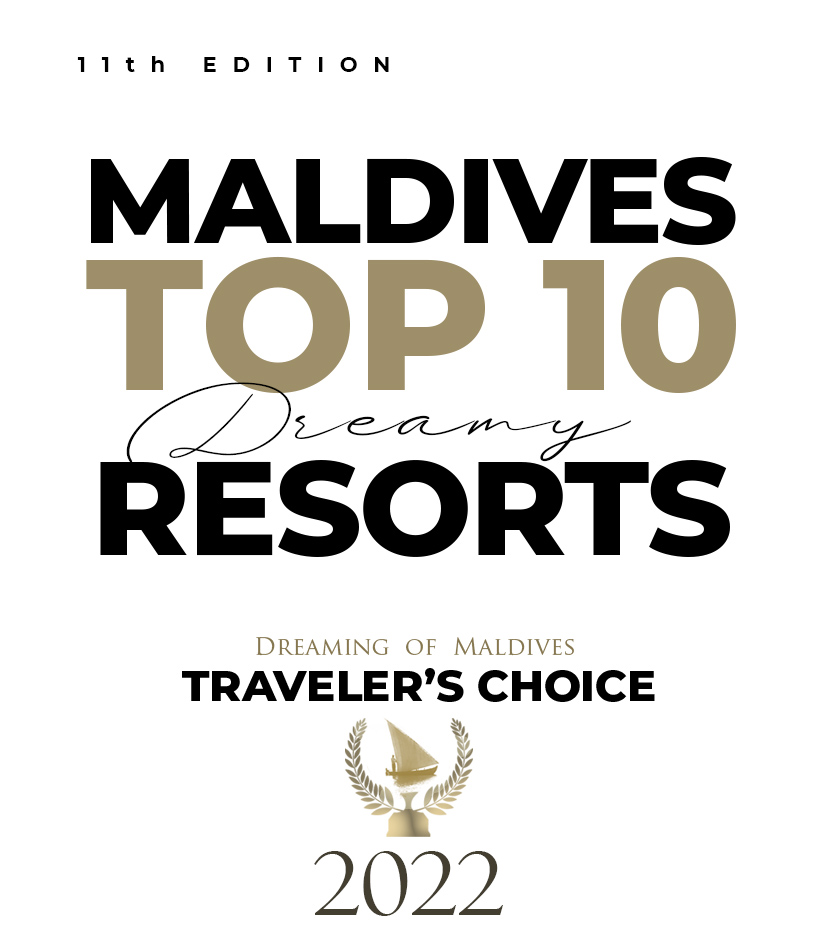 # 1 . Velaa Private Island
# 2 . One&Only Reethi Rah
# 3 . Waldorf Astoria Maldives Ithaafushi
# 4 . JOALI Maldives
# 5 . Amilla Maldives Resort & Residences
# 6 . Soneva Jani
# 7 . Patina Maldives
# Gili Lankanfushi Maldives ( ex-aequo )
# 8 . Baglioni Resort Maldives
# 9 . Milaidhoo Island Maldives
# 10 . Vakkaru Maldives




Amilla Maldives Resort & Residences Best Maldives Resort 2022
In the middle of lush jungle, crystalline waters, and powdered sands, lies Amilla Maldives Resort and Residences, a tropical playground located in the sublime Baa Atoll UNESCO World Biosphere Reserve in the Maldives.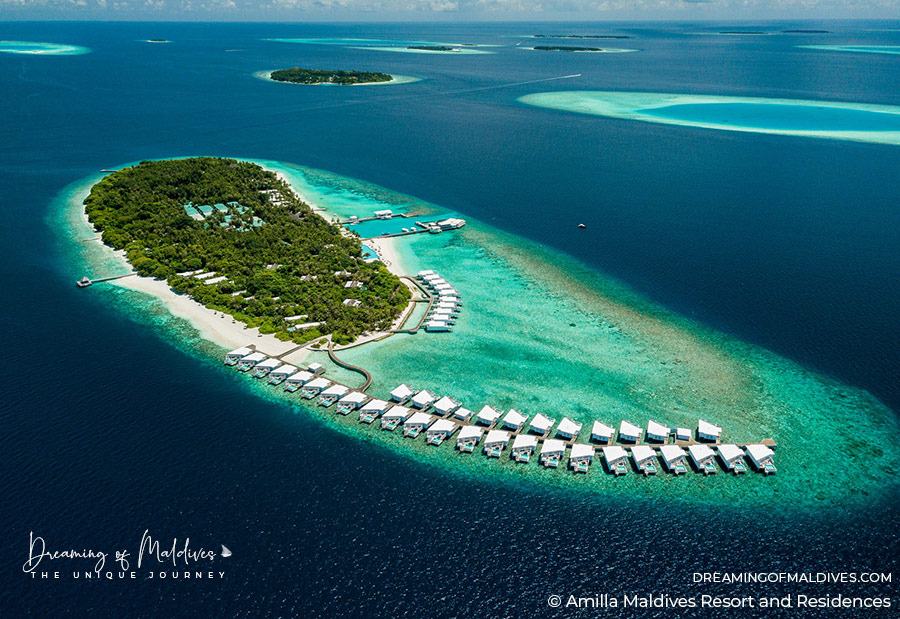 The luxury retreat offers luxury and seclusion on a beautiful and long island spanning over 23.5 hectares of lush vegetation surrounded by one of the best house-reef in Maldives for snorkeling.

Amilla offers 67 Villas and Residences designed by acclaimed Australian architect, Kelvin Ho, whose minimalist design is a contemporary twist on traditional Maldivian bungalows, featuring bold geometry and natural materials.

Guests have a choice of water villas, treehouse villas, or boho bungalows, each of them offering a unique and beautiful view. They also have two-bedroom villas or Residences that host up to six – perfect for families and groups of friends. Every single property has its own pool and spacious outdoor garden or terrace.

If you wish to explore the island, Amilla Resort and Residences is one of the largest islands in the Maldives with 23.5 hectares of space to roam and play and barely a chance of even running into anyone else on the beach or in the island jungle.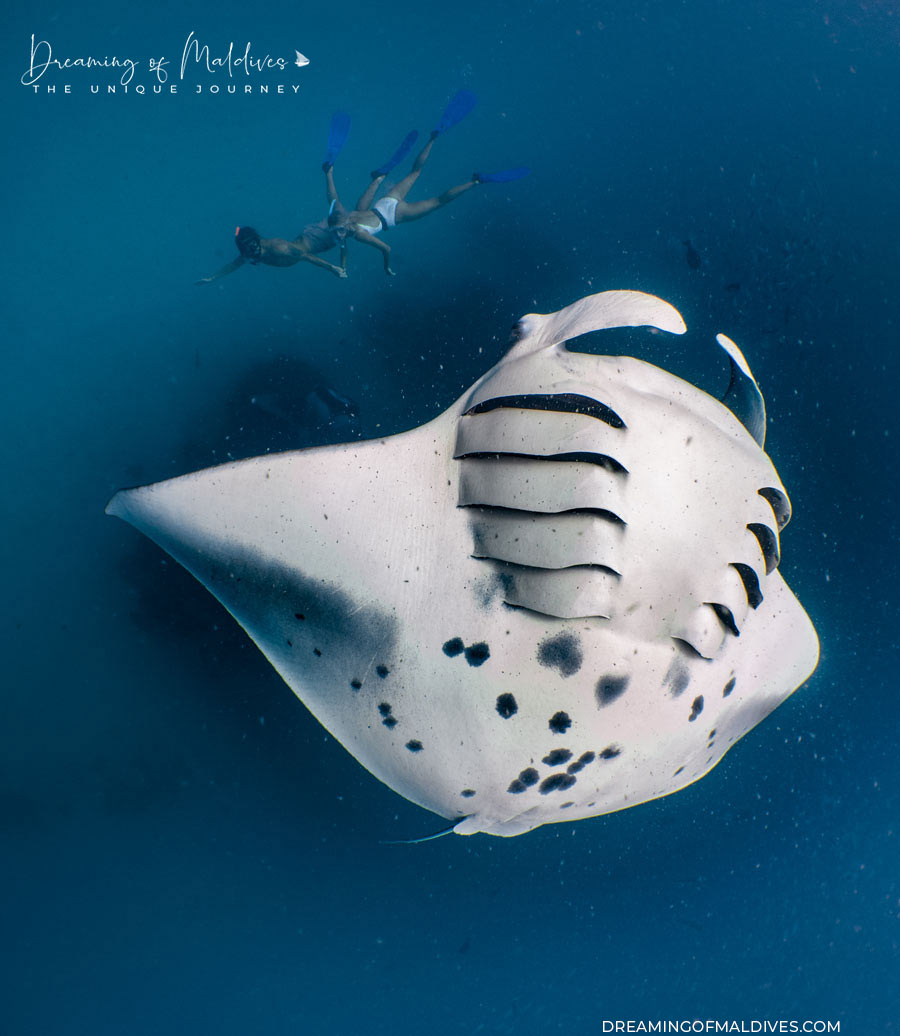 Amilla is also very close to Hanifaru Bay, the largest known manta feeding hotspot in the world where, from May to November, Mantas and Whale Sharks come to feast on some of the richest plankton waters on Earth.
Discover Amilla Maldives Resort & Residences latest stories
BOOK Amilla Maldives Resort & Residences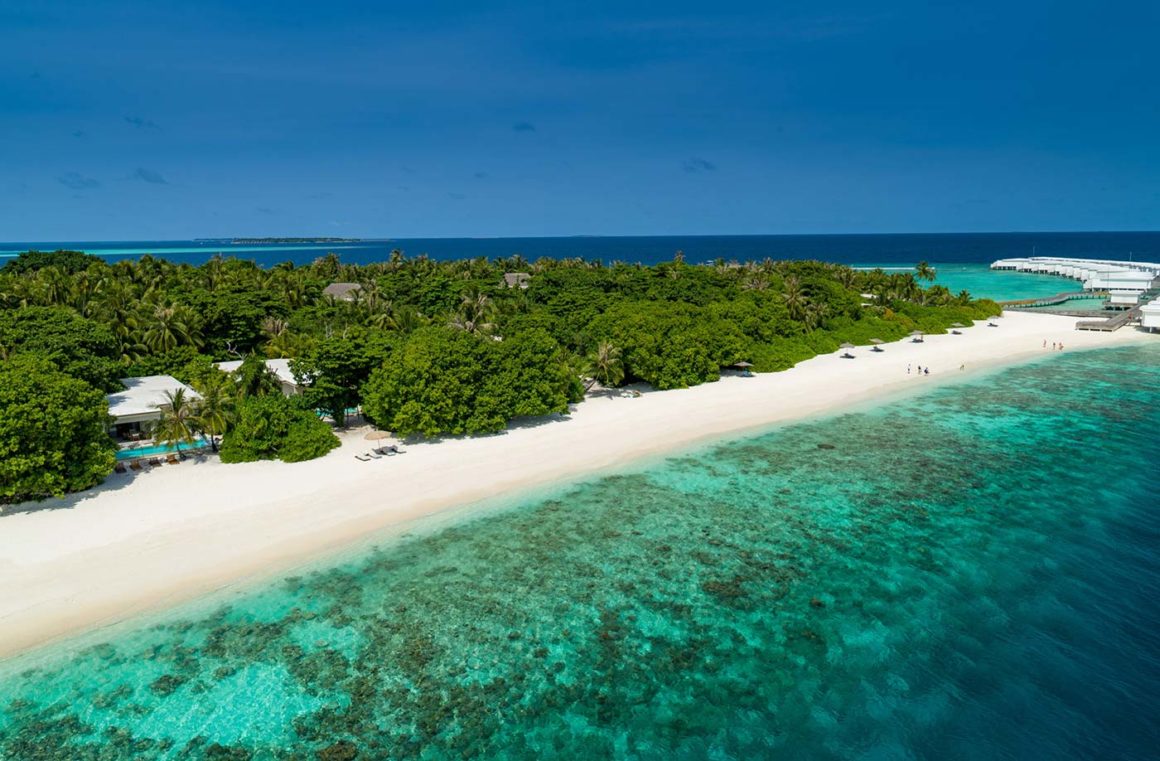 in association with our trusted partner
& personal counsellor in Maldives


The Best Maldives Resorts.
Your TOP 10 2022
. OFFICIAL .
11th Edition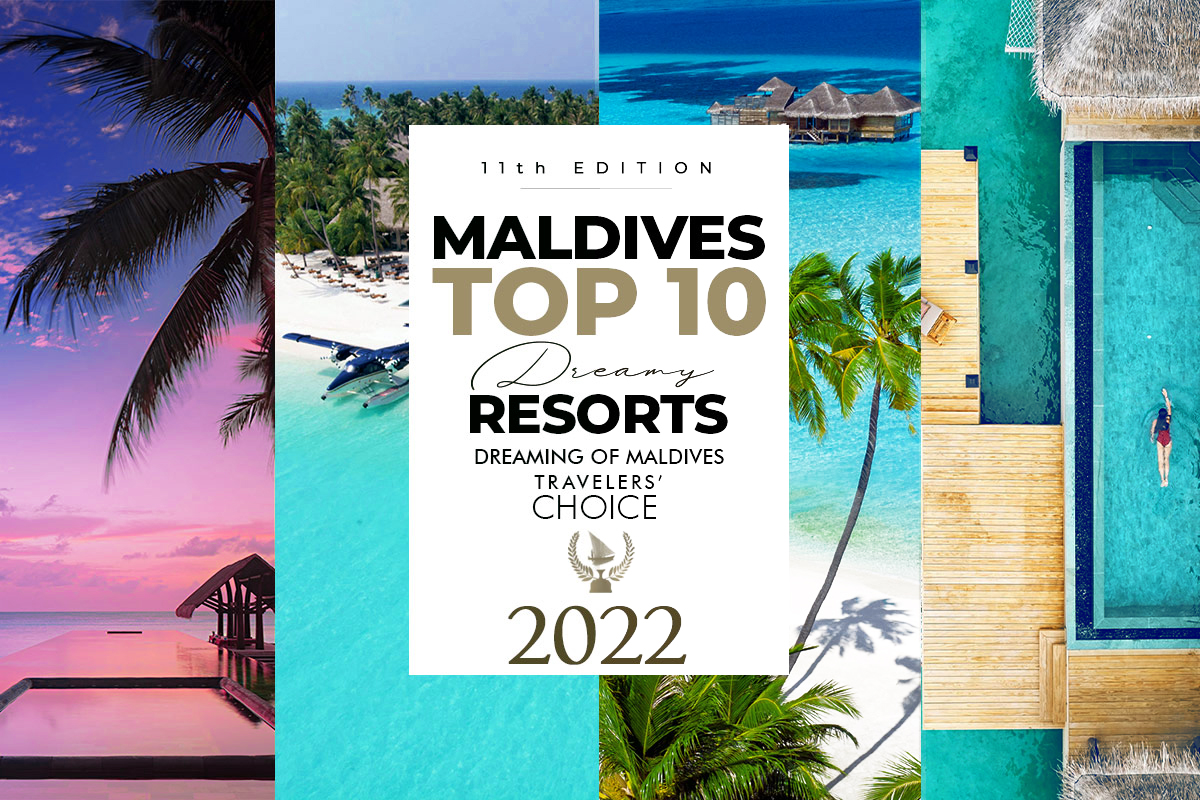 About the TOP 10 Maldives Dreamy Resorts
This dreamy accolade celebrates and showcases the best of the best hotels, private islands and resorts across the Maldives
Created in 2012, the TOP 10 Maldives Dreamy Resorts is designed to give a voice to travelers from around the world to vote for their Best Hotel in Maldives, the one that makes them dream.
For the 11th year consecutive travelers from around the world have been casting their votes for their Maldives Dreamy Resort. After 4 months of voting from a global list to choose from, 22 nominees have been selected as Nominees for TOP 10 Best Maldives Resorts 2022.
The TOP 10 votes are opened to anyone for 1 entire year. You simply chose the Maldives Resort that makes you dream. Discover here the Story of the TOP 10 Maldives Dreamy Resorts to know more.
Other Winners
Find Amilla Maldives Resort & Residences latest Stories in
Cast your vote for Amilla Maldives Resort & Residences for the TOP 10 Maldives Best Resorts 2024 – 13th Edition. The TOP 10 Maldives…

If you're a diver and plan a holiday in Maldives, I've put together 8 of the best dive spots in Baa Atoll. You could spend years…
Follow us on Facebook, Youtube and Instagram
for more Maldives Dreams & Stories
Maldives TOP 10 Dreamy Resorts 2024
YOUR CHOICE. YOUR DREAM. YOUR VOICE