Our new 2013 Maldives wall calendar features spectacular and high-quality photos of the Maldives Islands adorned with monthly easy-to-read grids displayed in 5 languages.
Each month, escape to a new Maldives paradise with breathtaking scenery from the islands.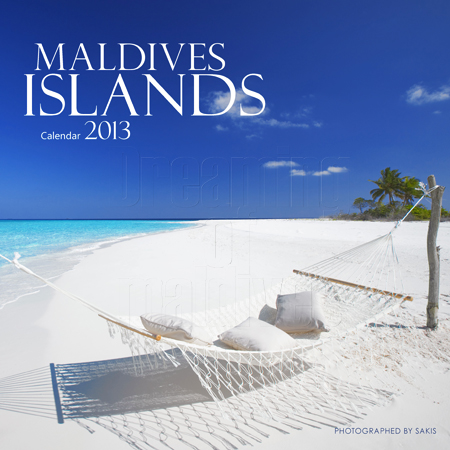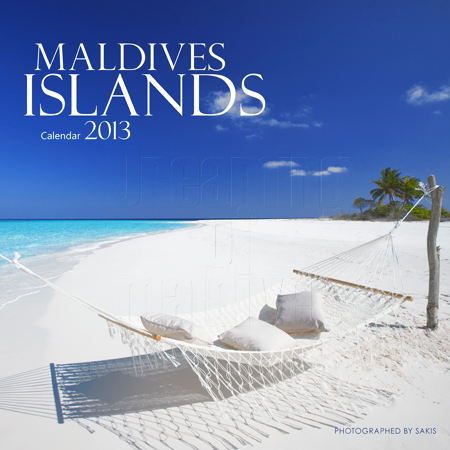 Description:
Current release: 2013.
13 months. 13 photos of Maldives
Photographed by Sakis Papadopoulos
Format : Size closed : 25 x 25 cm . Size open : 25 x 50 cm
Standard wall binding stapled. Cover Glossy laminated Paper. Silk Color Paper. Printed in EU.
DREAM and ESCAPE all Year Round


International Edition.
English/ Deutsch/ Francais/ Russkiy / Italiano
Worldwide Delivery. Delivery times:
– Inside Europe and UK: 5 to 7 working days.
– Outside Europe and UK: 10 to 12 working days.
Exclusively available at our Shop and in Maldives
The new Maldives Islands 2013 Calendar features 13 photos : Stunning AERIAL photos of ISLANDS and ATOLLS, DESERT ISLANDS and BLUE LAGOONS, SNORKELING REEFS, LIFESTYLE, TROPICAL BEACHES…
Follow us on Facebook, Youtube and Instagram
for more Maldives Dreams & Stories
Your TOP Best Maldives Resorts 2023
YOUR CHOICE. YOUR DREAM. YOUR VOICE
[ Official ]
Traveler's Choice
12th Edition