We are excited to announce you that we are nearing the release of our new 2014 Maldives Wall Calendar !
It's too early to uncover it yet, but we can promise you that the new edition will feature again 13 beautiful photos of the Maldives to make you dream and escape all year round.
Oh, one more thing …be sure that 2014 will be BLUE.
Stay tuned for the release, I will announce it here as first !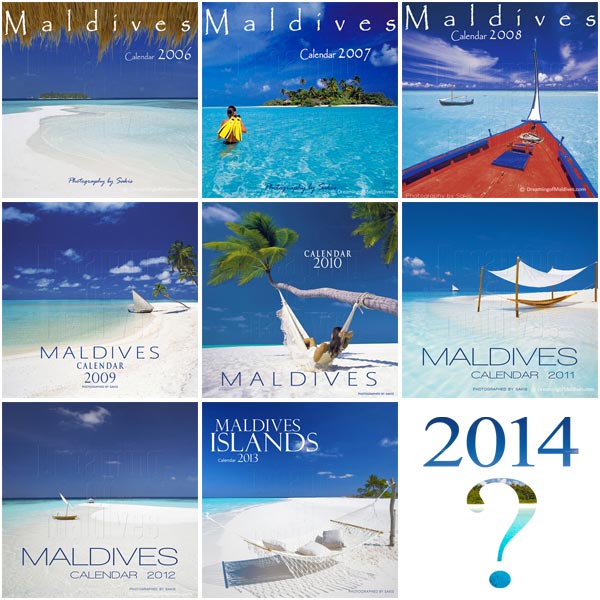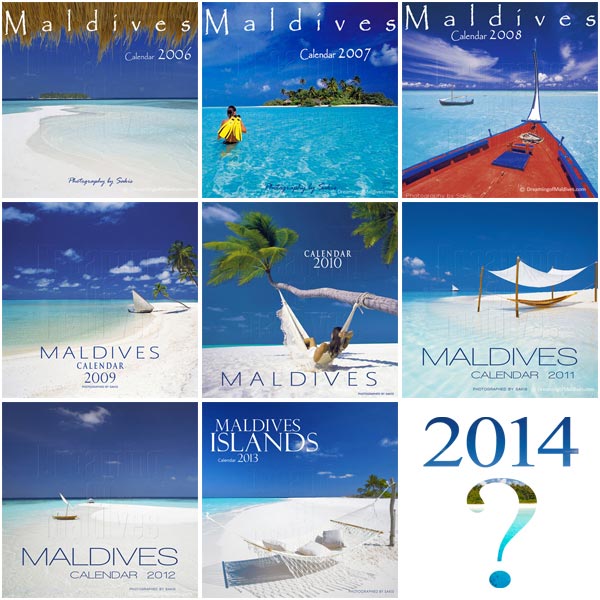 Follow us on Facebook, Youtube and Instagram
for more Maldives Dreams & Stories
Your TOP Best Maldives Resorts 2023
YOUR CHOICE. YOUR DREAM. YOUR VOICE
[ Official ]
Traveler's Choice
12th Edition