Double News ! The First ever A380-800 Airbus giant to land today in Maldives. A Maldivian Pilot will be in command !
The first A380-800 will land at Velana Maldives International Airport
Etihad Airways will be the first A380-800 to land this afternoon at 03.30pm Male time and symbolically the pilot at the command is Maldivian.
The First A380-800 lands today in the Maldives. Flight operated by Etihad Airways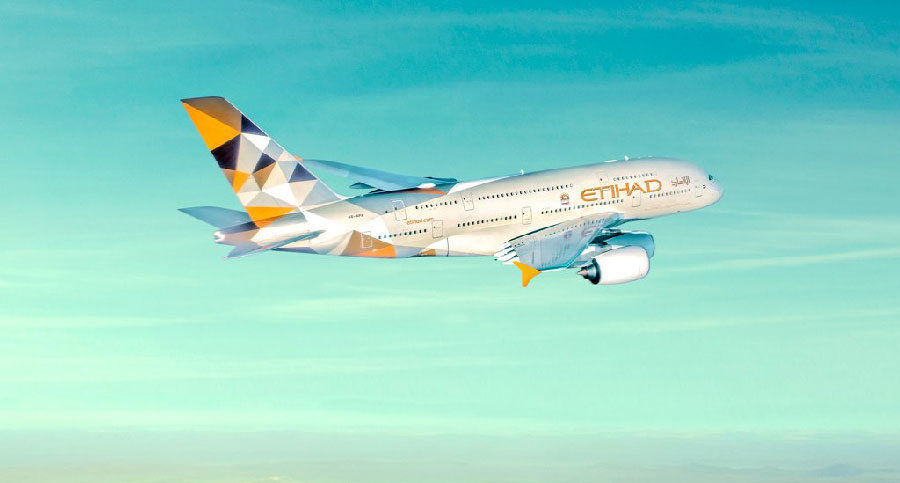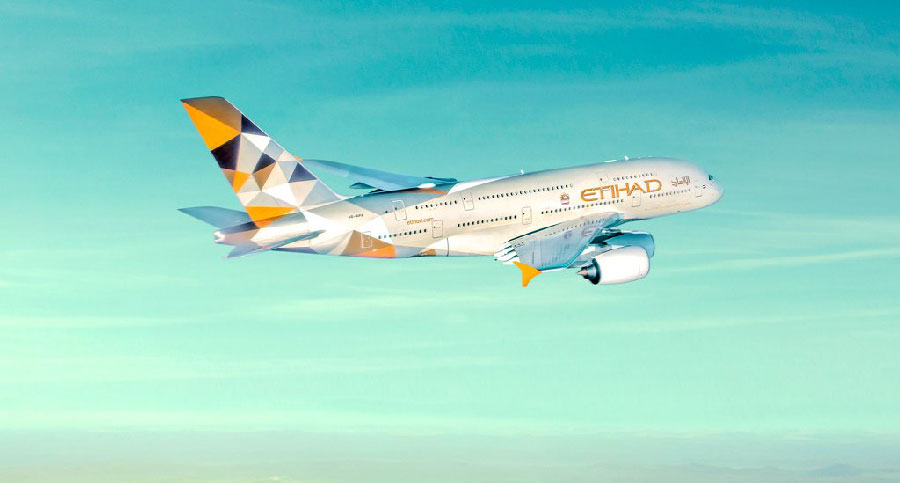 Started in 2015 and completed on 2018, August 30th, the new runway of Maldives International Airport, recently renamed Velana, is ready to welcome its first giant aircraft today !
Maldives Velana International Airport New extension Project
Measuring 3,400 meter long ( 11155 ft ) and 60 meter (197 ft ) width, the new tarmac has now the capacity to welcome the world's largest airlines.
The US$400 million project was built by a chinese construction and co-funded between the Maldivian government together with Saudi, Kuwait and OPEC Fund investments.

The project needed a reclamation of 88 hectares of land for the all extension including the new runway, the passenger terminal and seaplane terminal.
Velana Airport Runway. BEFORE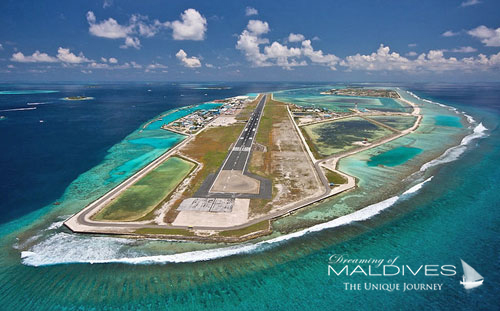 Before the extension, the airport had just one runway and limited parking space.
Departing aircrafts would be standing on the runway for take-off, delaying the next arrival or departure by at least 15 minutes.
Velana Airport Runway. BEFORE & AFTER"
[twenty20 img1="21294″ img2="21295″ offset="0.5″ before="Velana Before Extension" after="Velana After Extension" hover="false"]

The new runway offers an Instrument Landing System (ILS), a system that allows pilots to ease the aeroplanes in and out of the runway with ease, even on days with bad weather. A Global Navigation Satellite Systems (GNSS) has been also implemented as a backup for approach procedures.

The Code F Runway Designed to be easier and quicker for Pilots and Passengers.

Maldives Airport Authorities announced that the new extension will also decrease flight delays and speed-up plane taxiing. Designed to serve a wide range of aircrafts ranging from commuters to t A380-800 like today, the new runway capacity will increase from current 12 aircraft to 36 aircraft per hour with an average runway occupancy time expected to be not more than 48 seconds by each aircraft.

Male Airport has become such a busy place the past years…
View of the tarmac loaded with planes and private jets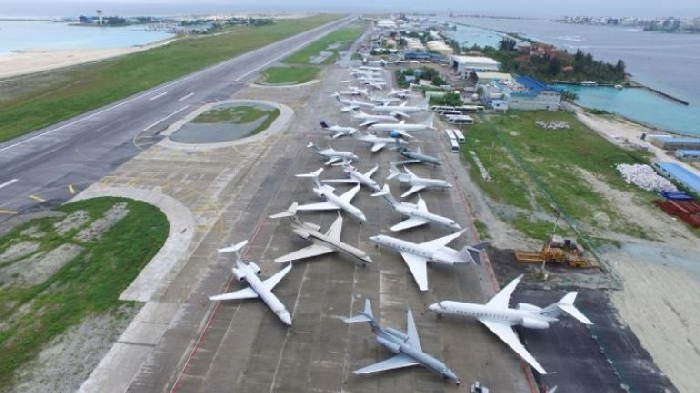 Etihad 278 Abu Dhabi / Velana Airport Flight Details
Date ( First Flight ) 18 September 2018
AUH Abu Dhabi International Airport, AE / MLE Velana International Airport, MV
Departure Schedule 08:40. Arrival Scheduled ( delayed ) original 14:05 – Official Landing at 15.30
Craft Type : Airbus A380-800 .
Passengers : 388
Flight Time : 4h 25m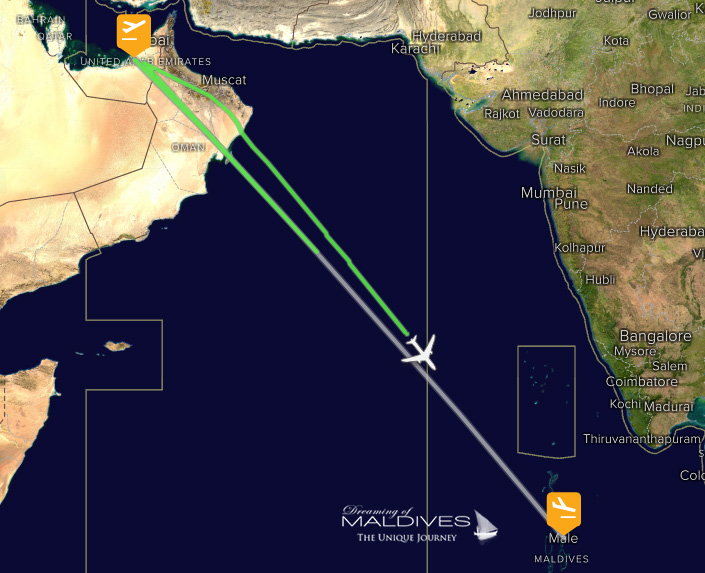 News from Channel 13. The big bird landed safe and beautifully ! Live Coverage.
#13Live | #VIA
Airbus A380 has landed at @VelanaAirport with Maldives National Football Squad.#DhivehingeFakhuru#VIA1stA380landing #newcodeFrunway pic.twitter.com/NF6y5L8Ycv

— Channel13 (@Ch13official) 18 septembre 2018
Introducing The Pilot – Etihad Airways Airbus A380. VIDEO
Just because I love it, I've been looking for this Maldivian Pilot, but could not find his picture.
So, instead enjoy this Video from Etihad introducing one his Airbus A380 pilot.
Introducing The Pilot - Etihad Airways Airbus A380
Follow us on Facebook and Instagram for more Maldives stories.
Your TOP Best Maldives Resorts 2023
YOUR CHOICE. YOUR DREAM. YOUR VOICE
[ Official ]
Traveler's Choice
12th Edition