Maldives International Airport On Its Way To Become A Super-Modern Hub. The Maldivian Government just signed an official agreement with the Indian giant of infrastructures building, "GMR" – specialist in Airport construction – and the Malaysian Holding Company  "Malaysia Airports Holdings Berhad" or MAHB  to hold and manage the International Airport of Male Hulhule. The agreement is signed for a period of 25 years, renewable for 10 years.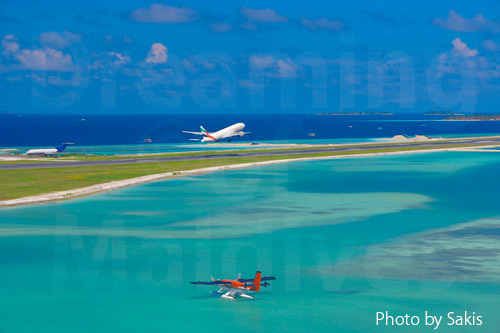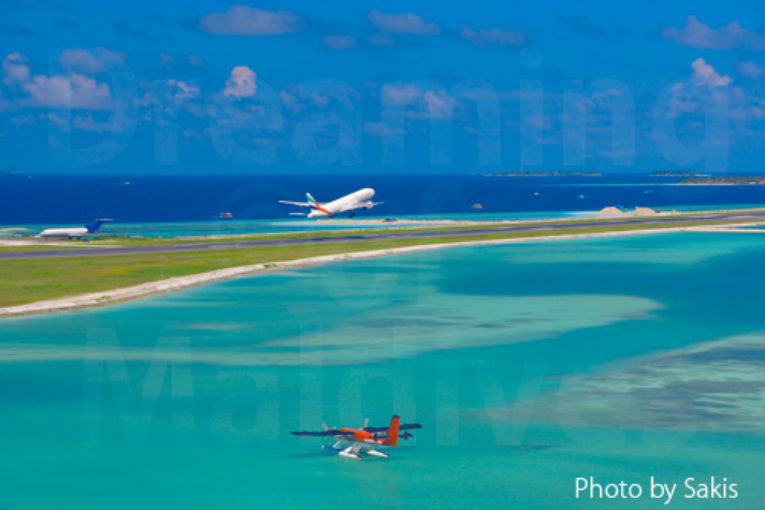 Hulhule Airport was until today managed by the Government.
With app. 1 million passengers per year, the Airport infrastructure and design appears today to present a gap with the new luxury image of the destination.
With an exponential number of visitors the past years, the Maldives are victims of their own success. The constantly rising prices are not only the consequence of the endless growing resorts standards but also because of the inequality between the airplanes seat availabilities and the number of existing beds.
Classic equation : the request is higher than the offer…the prices are increasing.
Scheduled for 2014, the new airport is supposed to help and ease the traffic and to double the number of visitors.
The ambitious project is estimated at 400 millions of Dollars with promises of luxury and comfort : large windows and terminals with views on the lagoon, ponds with tropical fishes, stylish design architecture, Internet technology access, shopping areas, structured and large plane terminals…
The Maldives are changing, and this event proves it again.
We just have to hope now that in their quest for development and foreign investors, the Maldives will not loose their soul and simplicity.
The essence itself of these islands…that we love so much.
Follow us on Facebook, Youtube and Instagram
for more Maldives Dreams
Your TOP Best Maldives Resorts 2023
YOUR CHOICE. YOUR DREAM. YOUR VOICE
[ Official ]
Traveler's Choice
12th Edition