The Maldives islands are a destination where snorkeling is outstanding everywhere. With 26 Atolls, you are sure to dive on countless beautiful sites, but some are more beautiful and rich than other, here are 3 of the best Atolls for snorkeling in Maldives.

The 3 Best Maldives Atolls for Snorkeling
The Maldives is known for its clear waters and vibrant marine life, making it a popular destination for snorkeling.
Among all, the 3 Maldives Atolls that are considered as best are :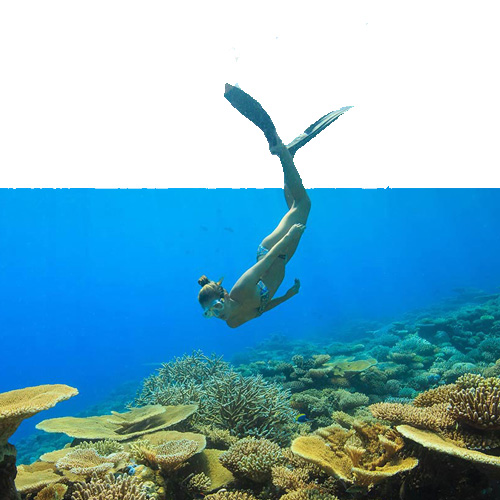 North Male Atoll. offers some of the Best Maldives Resorts for snorkeling

North Male Atoll is a very popular destination for snorkeling. The Atoll, which is close to Male international airport offers some of the best resorts for snorkeling in Maldives.
Some of the resorts are reachable in less than 20 minutes by boat. The maximum being around 40 minutes for the ones located at the tips of the Atoll.
There are many top resorts for snorkeling in North Male Atoll but one of my favorite is Baros Maldives.
Discover Why Snorkeling at Baros Maldives is a Dream

my advice :
When choosing a resort, it's also important to look for one that offers snorkeling equipment and organized snorkeling excursions. Additionally, it's a good idea to check the reviews of the resort to see what other snorkelers have experienced before making a decision.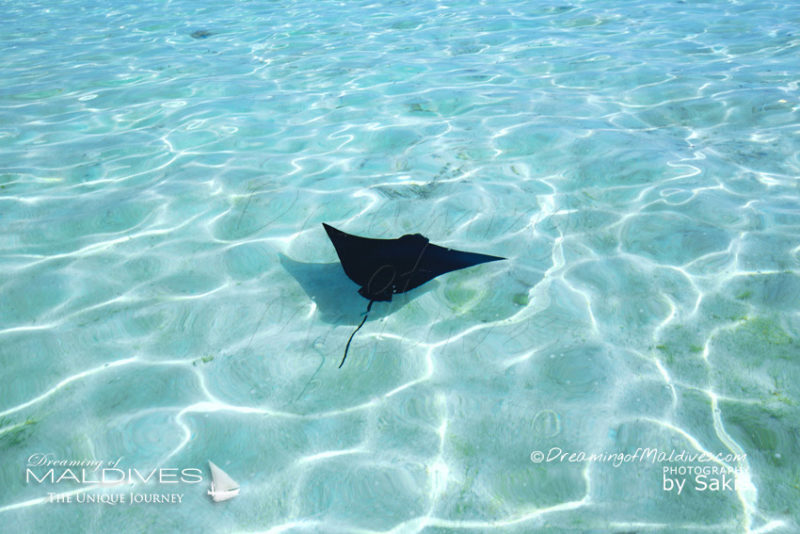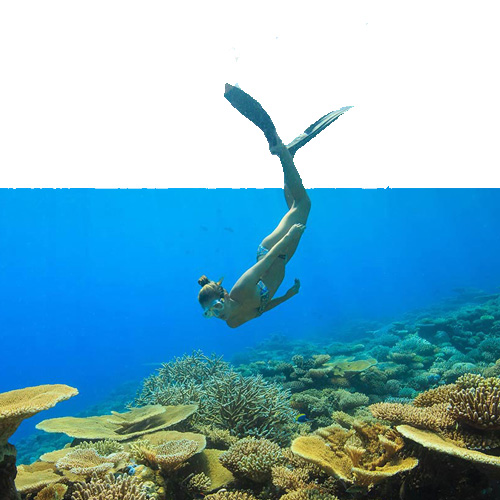 Baa Atoll. Best for snorkeling with Manta Rays and Whale Sharks

Snorkeling in Baa Atoll is considered as one of the best in the Maldives for several reasons:
Baa Is a UNESCO Biosphere Reserve
Baa Atoll is a UNESCO Biosphere Reserve, which means that the atoll's natural resources are protected and managed in a sustainable way. This helps to ensure that the coral reefs and marine life are healthy and vibrant.
The Atoll has very abundant marine life
Baa Atoll is known for its abundance of marine life, including colorful coral reefs, a variety of tropical fish, and marine mammals such as manta rays and whale sharks.
Baa Atoll is a Manta rays and whale sharks hotspot
Baa Atoll is one of the few places in the world where you can see manta rays and whale sharks in their natural habitat, and it's a popular spot for snorkeling or just swim with these gentle giants.
Baa Atoll resorts have an Eco-friendly approach
Many of the resorts in Baa Atoll are committed to protecting the environment and preserving the natural resources. They work to minimize their impact on the ecosystem and promote sustainable tourism.
The accessibility of the house reef
Many of the resorts in Baa Atoll have a close-by house reef, just off the shore of the island. Such natural asset makes snorkeling very accessible from your villa or the beach. This means that you don't have to go far to experience the magic of the Maldives underwater world.
One of the best resort for snorkeling in style in Baa Atoll is Amilla Maldives Resort & Residences.
Discover Baa Atoll – Snorkeling at Amilla Maldives. A Diver Interview by Dreaming of Maldives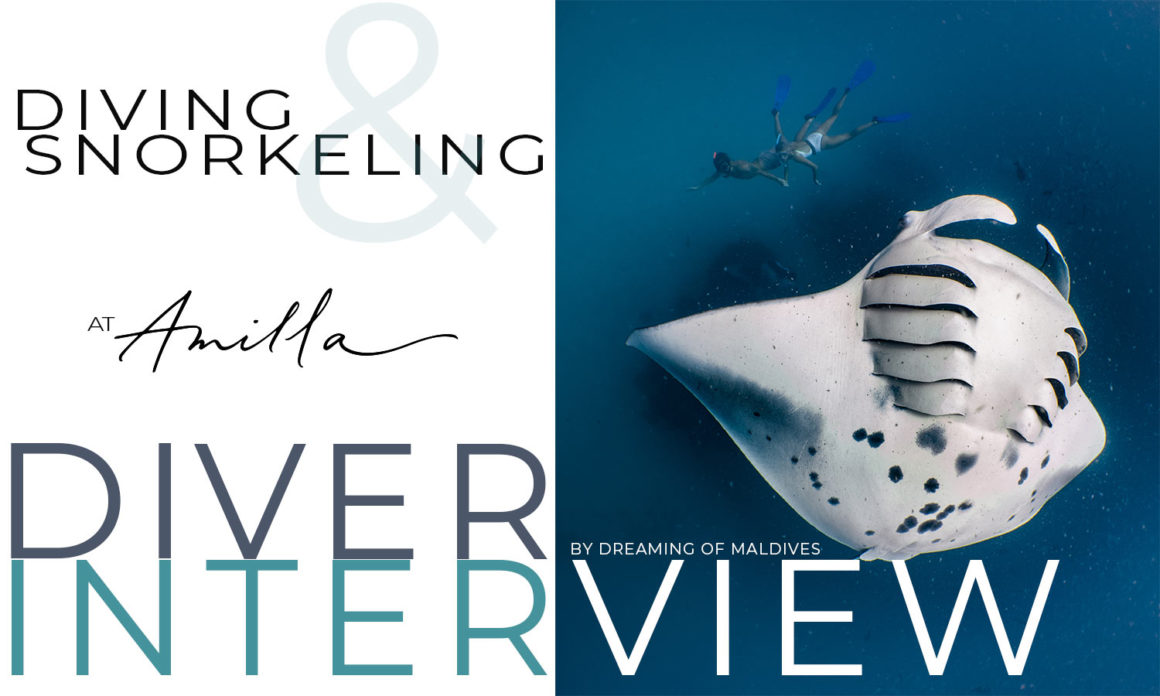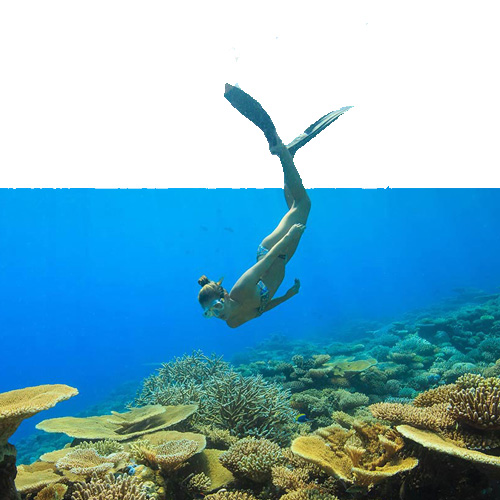 South Ari Atoll. Best for snorkeling with Whale Sharks

South Ari Atoll is one of the Top 3 Best Atolls To Swim with Whale Sharks In Maldives. The area also offers very clear waters, shallow lagoons and an abundant marine life which is ideal for beginners to experience a great exploration from the first dive.
South Ari is a Marine Protected Area called SAMPA which hosts a extraordinary sanctuary for the sea giant.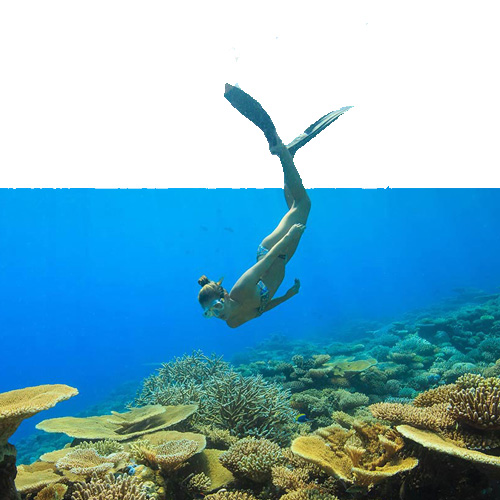 The best time to visit Maldives for snorkeling
Please note that the best time to visit Maldives for snorkeling are between November and April, during this time the sea will be calm and visibility will be best.
However, big species such as Whale Sharks and Manta Rays are mostly visible during the Maldivian southwest monsoon (wet-season) which is normally from May to November.
Read more about Climate and Weather in Maldives.
Follow us on Facebook, Youtube and Instagram
for more Maldives Dreams & Stories