It's July 15th 2016, the day that OZEN was supposed to open and it did !
Today, the first guests will enjoy and discover the most promising Maldives resort of 2016.
An official release from the resort confirms their promise to be ready on due date.
If you follow our Maldives dreams and news, you've already seen and heard about OZEN at Maadhoo here.
Unique for its exclusive Luxury Holiday plan – The Atmosphere INDULGENCE™, the resort has captured the attention and imagination of all worldwide.
Within just a matter of 3 days into operations, the resort is hitting an overall Occupancy of 90, which is truly incredible for an opening.
"Today is a very special day as we welcome our first guests to OZEN by Atmosphere. It is gratifying to see all our hard work come to fruition and our vision coming to life. My team & I are fully excited & prepared to take care of our discerning guests during the coming weeks.
We look forward to welcoming many more to our home away from home during the coming months and create lasting memories!"

Mr. Venkata Giri, General Manager of OZEN.
OZEN at Maadhoo Opening Day. Offical Resort Release
The Exotic 90 villa resort presents its guests with an all-encompassing Luxury Beach holiday experience with all elements of the perfect luxury holiday in the Maldives, fully taken care of, upfront. As the key Tagline of the resort states "No Shocks. No Surprises. No Hidden Costs…JUST BLISS!"
Located just 35-minutes by a Luxury speedboat from Malé International Airport, on the idyllic island of
Maadhoo in South Malé Atoll, OZEN brings a complete hassle-free lifestyle holiday offering, to those
seeking a tranquil escape from the daily grind.
Extra information about OZEN Underwater Restaurant M6m
The Atmosphere INDULGENCE™ plan even includes an exquisite fine-dining experience within the first Underwater restaurant in Male` Atoll.
The other great news is that anybody staying at OZEN more than 4 nights will be able to dine in the underwater restaurant called M6m (Acronym for Minus Six Meters!), at NO extra charge.
This is certainly a FIRST in the Maldives.
Just for the pleasure and excitment, here are some previews of M6m !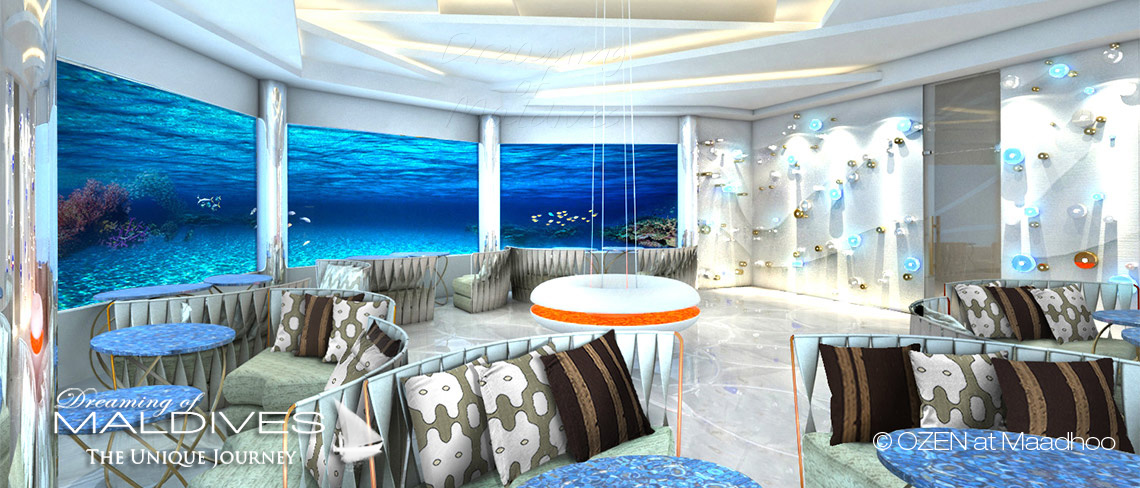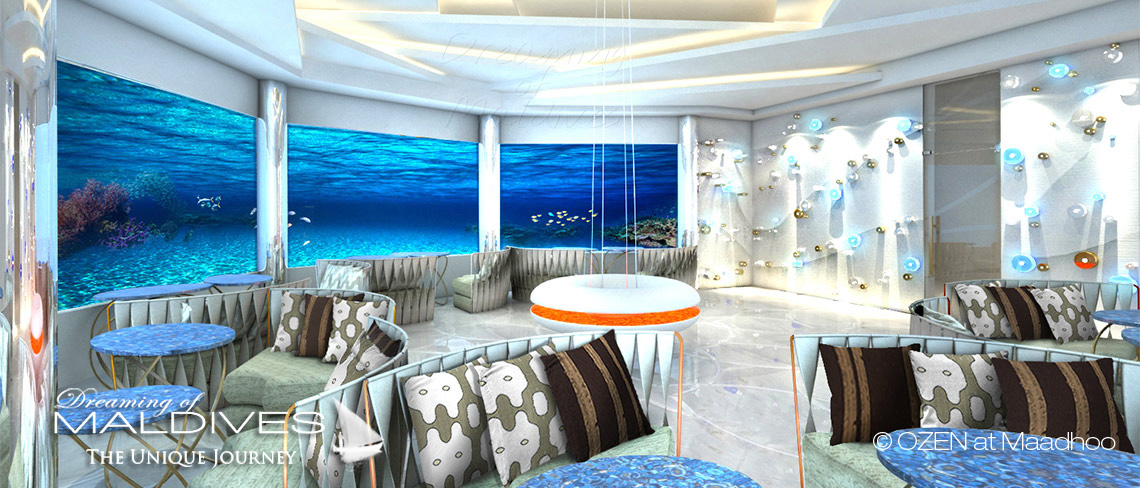 Your TOP Best Maldives Resorts 2023
YOUR CHOICE. YOUR DREAM. YOUR VOICE
[ Official ]
Traveler's Choice
12th Edition