2 maps of Naladhu Private Island Maldives to show you a detailed view at the small luxury resort with the villa locations and numbers, the restaurants, bars, the activities…
Discover Naladhu Maldives On The Island Maps
Original Resort Map
CLICK TO ENLARGE THE MAP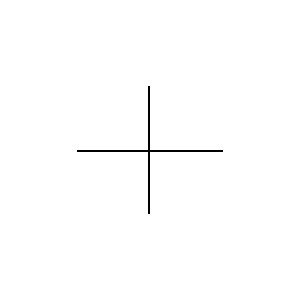 Dreaming of Maldives aerial Map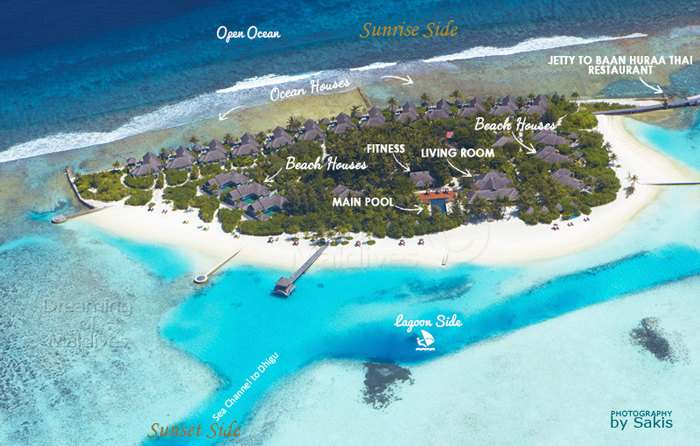 Where is Naladhu located?
Naladhu is a small luxury Boutique Hotel located at 35 mns by speedboat from Male airport.
Naladhu Private Island Maldives. The resort at a Glance
Naladhu Private Island Maldives is one of the best secluded retreat for couples in Maldives. The Resort has definitely mastered the Art of "Feeling-Like-Home" by creating a complete set of private and tailored services coupled with a unique concept of Villas called Houses.
The Villas
Naladhu Maldives accommodates 19 Houses and 1 Residence, facing the lagoon or the Ocean. Remarkably intimate and romantic, they are all hidden in a superbly kept vegetation with sandy paths and a lot of tropical flowers.
Each Villa or "House" is set up, built and decorated to absolutely look and feel like your own home, inside and outside.
Naladhu Houses are in our top 5 favourites Villas in Maldives and we love them for various reasons :
First for their unique and complete at-home feeling. Second, for their design and decoration. An harmonious blend of colonial style and modernity influenced by various countries such as Sri Lanka, India, Morocco and of course the Maldives. Real antique furniture and art objects come to complete this perfect set.
Dining
Naladhu offers a wide range of dining options. You can dine on your House deck, at the intimate Living-Room restaurant, have a private Dinner on a secluded desert Island, overwater at a Thai Restaurant, a BBQ on the beach, on a boat…just make wish and the team will organize it for you.
Nestled on a beautiful and tiny Island measuring only 123 meters wide by 180 meters long, Naladhu Maldives is one of the best luxury retreat for a couple looking for a very Romantic hideaway in Maldives.
Find Naladhu in the following Stories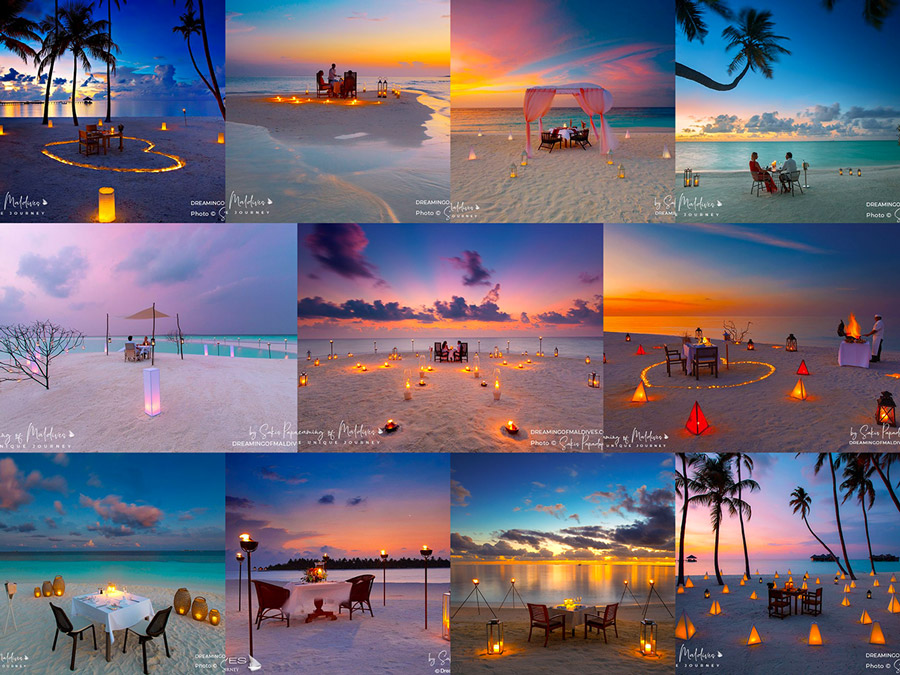 Dream again with our photos of beautiful romantic sunset beach dinners taken by Sakis in various Maldives resorts.You will travel from north…
Live your ultimate romantic Dream with these 25 spectacular beach dinners in the Maldives. Sit down, take a glass of champagne and enjoy the…

To be able to know how many Resorts there are today in the Maldives, I have compiled the latest list of all operating Resorts with one photo…
Follow us on Facebook, Youtube and Instagram
for more Maldives Dreams
Your TOP Best Maldives Resorts 2023
YOUR CHOICE. YOUR DREAM. YOUR VOICE
[ Official ]
Traveler's Choice
12th Edition