Our 2020 Maldives Wall Calendar is more Beautiful than EVER with 13 beautiful and high-quality photos made exclusively by and for Dreaming of Maldives.
2020 Maldives Wall Calendars by Dreaming of Maldives
Dream All Year Round
Maldives Islands Wall Calendar – YEAR 2020
15 TH EDITION
Exclusively available at Dreaming of Maldives The Shop, on Amazon ( in some countries only ) and in selected Maldives Boutiques and Resorts.
Escape All Year Round to the Maldives with our new and beautiful 13 Months Wall Calendar.
15TH EDITION
Published since 2006, our Maldives Wall Calendar Collection is available in 5 languages : English, Russian,German,Italian and French.
WORLDWIDE Shipping.
SECURE Payment.
Each month is adorned with easy-to-read grids for extra notes.
Gallery
click to enlarge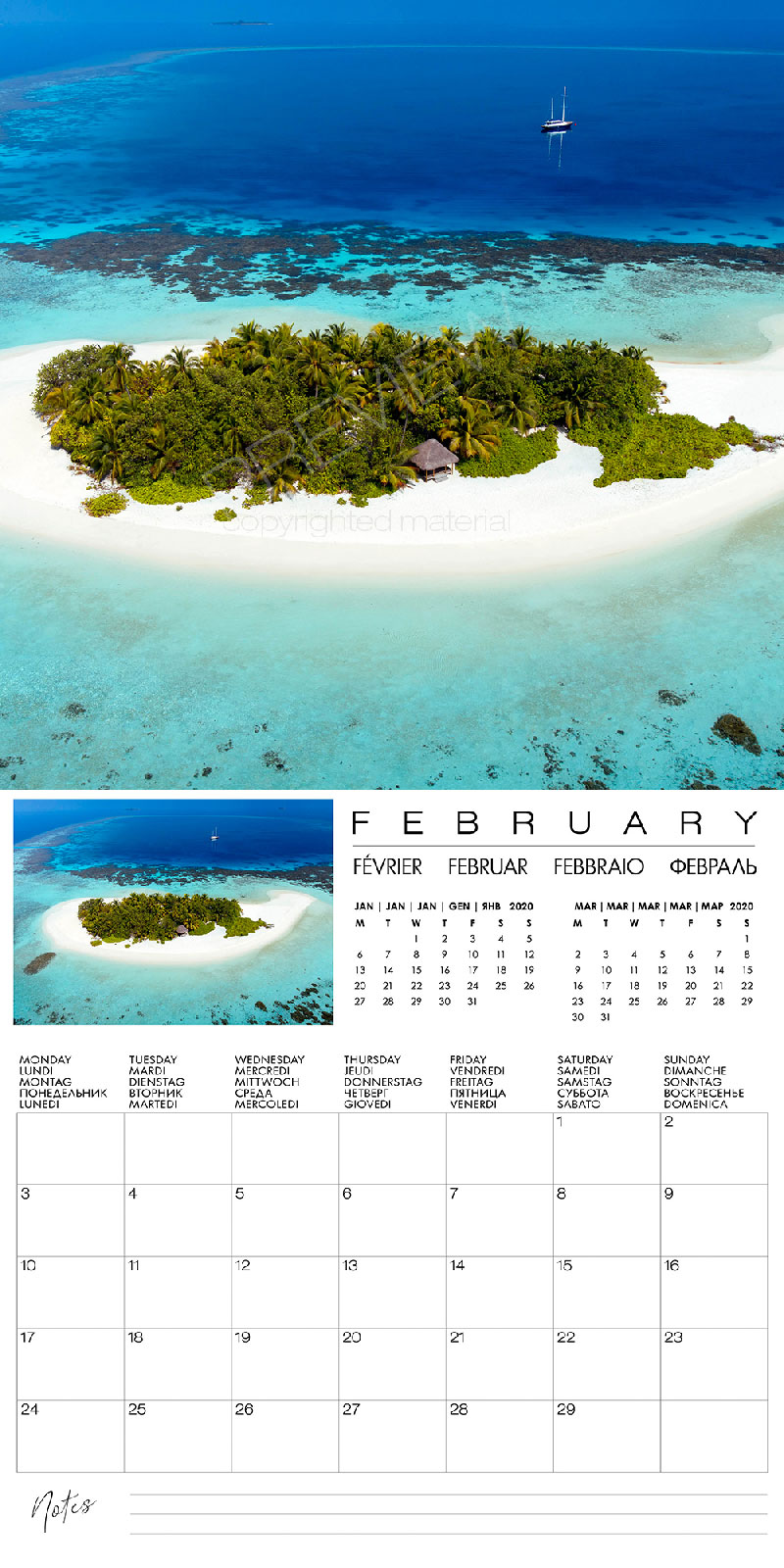 Follow us on Facebook, Youtube and Instagram
for more Maldives Dreams & Stories
Your TOP Best Maldives Resorts 2023
YOUR CHOICE. YOUR DREAM. YOUR VOICE
[ Official ]
Traveler's Choice
12th Edition