In Maldives, you might have the opportunity to have a romantic lunch or dinner at a table dug in the sand like this one at Velassaru Maldives
This dreamy installation is ephemeral and requires hours of preparation, this is why only a few Maldives resorts propose it.
A huge hole is dug on the beach for the occasion. The seats, carved in the shape of benches, are then covered with soft cushions for a comfortable sitting.
Dress Code tip : barefoot 🙂
Bon appétit !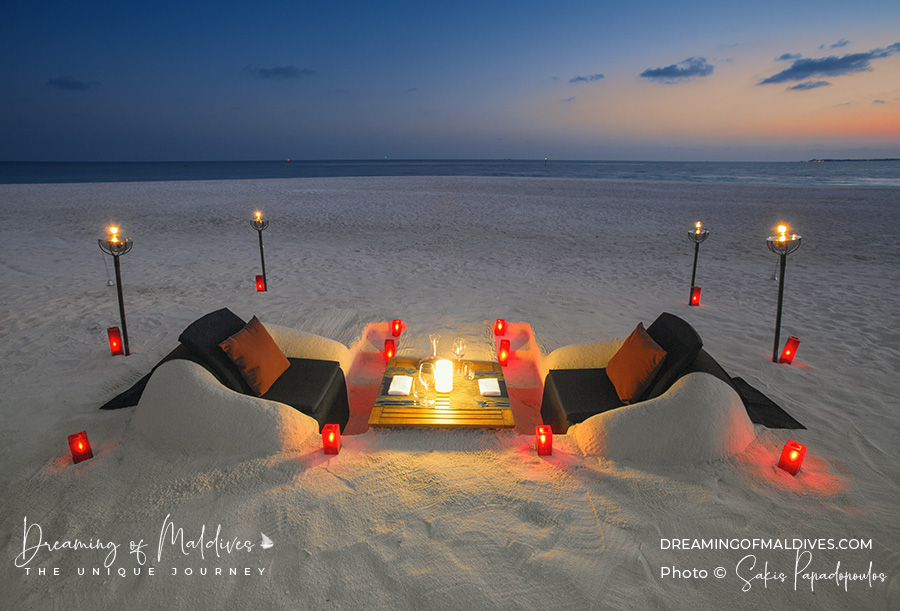 Follow our Maldives Dreams on facebook, Youtube and Instagram
Maldives TOP 10 Dreamy Resorts 2024
YOUR CHOICE. YOUR DREAM. YOUR VOICE