Kuramathi Maldives is launching 2 new water sports : kiteboarding and Jet Surfing !
If you're looking for a resort that has great conditions for water sports, Kuramathi Maldives should be on your list. With a huge blue lagoon, the resort will fulfill all your dreams for thrills and beyond. To satisfy water lovers fanatics, the resort recently added Kiteboarding and Jet Surfing to its activities and that is a good news !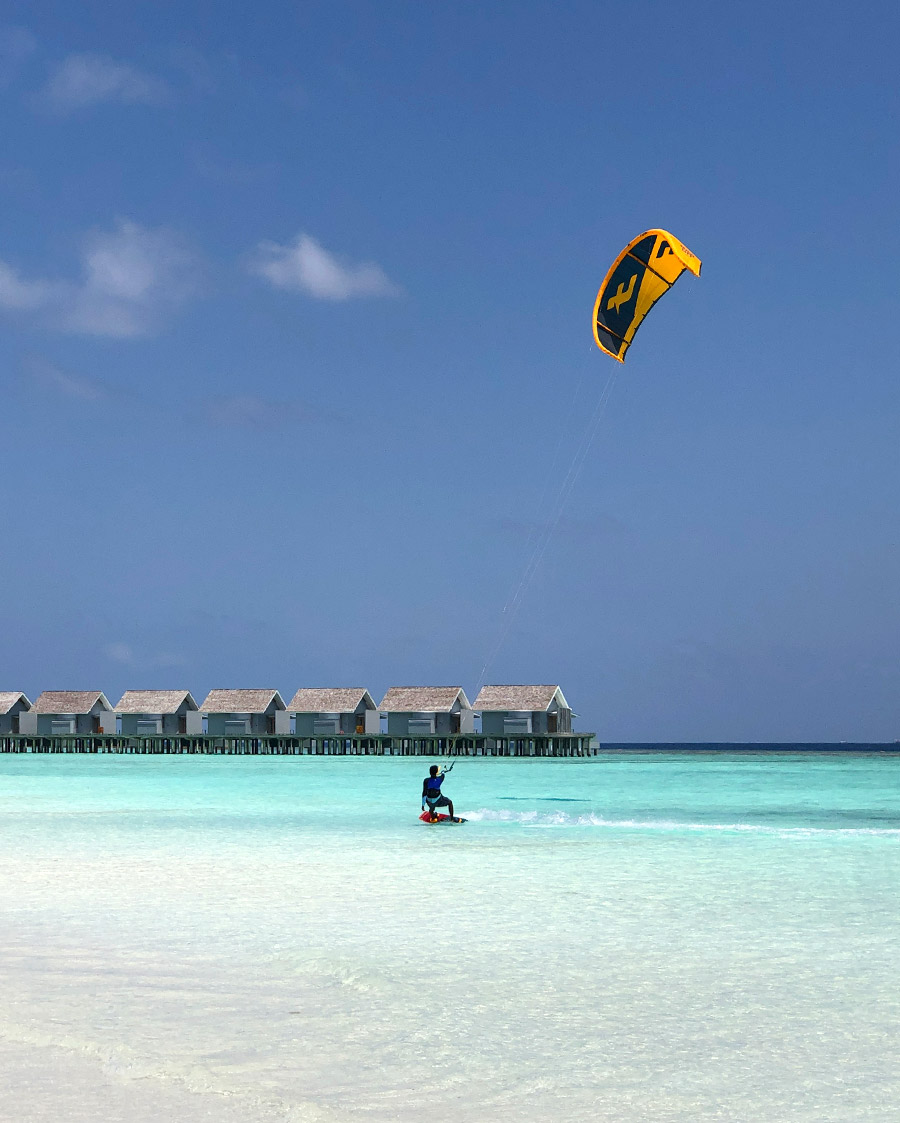 By definition all Maldives resort islands are surrounded by stunning waters, but only some boast huge lagoons and have kitesurf schools with rentals and lessons. Kuramathi Maldives is one of them.
Kuramathi is surrounded by THE dream playground :
a huge turquoise lagoon
Kuramathi Maldives has a huge blue lagoon and a dreamy sandbank close its water villas. The perfect spot for kiteboarding.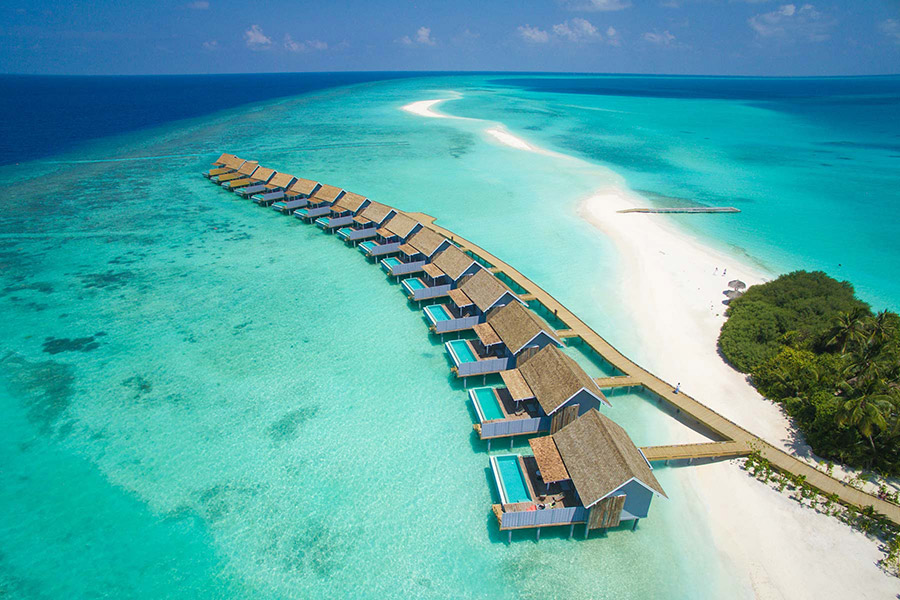 Kuramathi is a dream playground for water sports. Windsurf lessons and equipment are offered by the resort for a long time. But that was all, despite its extraordinary lagoon.
Maldives lovers, wind fanatics and sea riders, here is a news for you : Kuramathi just launched Kiteboarding and Jet Surfing !
Kuramathi Maldives introduces Kiteboarding lessons and Licensing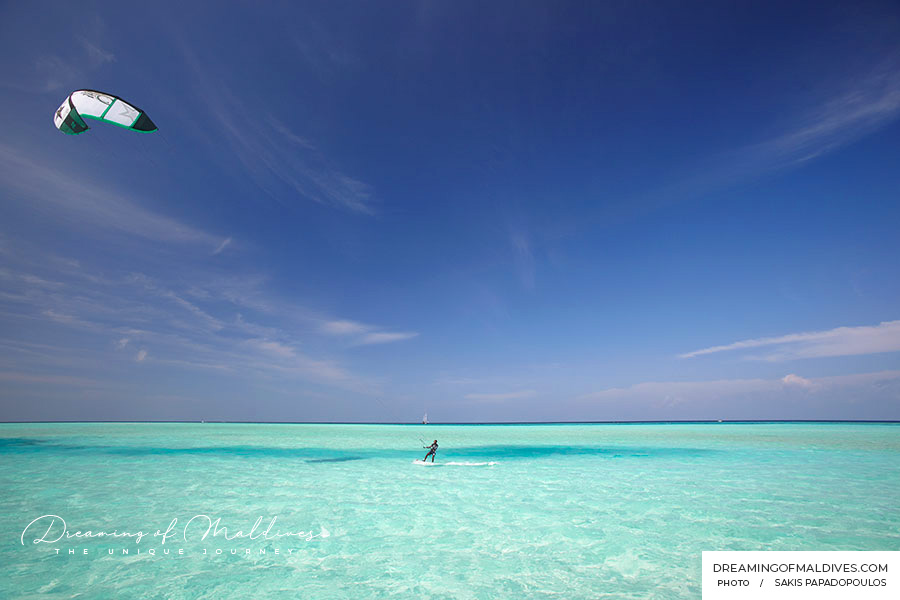 Kuramathi Maldives water sport center Aqua Sports & Fun now offers complete kiteboarding services with lessons, equipment rental and the possibility to get your International VDWS license.
Confirmed kiteboarders can rent their equipment at the resort and beginners can book lessons according to their skill level. Refreshing sessions are also offered for those already familiar.
This new option is done under the guidance of certified instructors who can also issue an International VDWS license for trainees who wish to qualify.
Jet Surfing
Aqua Sports & Fun also launched Jet surfing, a revolutionary way to surf without the swell. It operates on a high-powered motorised board with speed controls to help you ride rapidly or cruise skilfully amongst the frothy blues.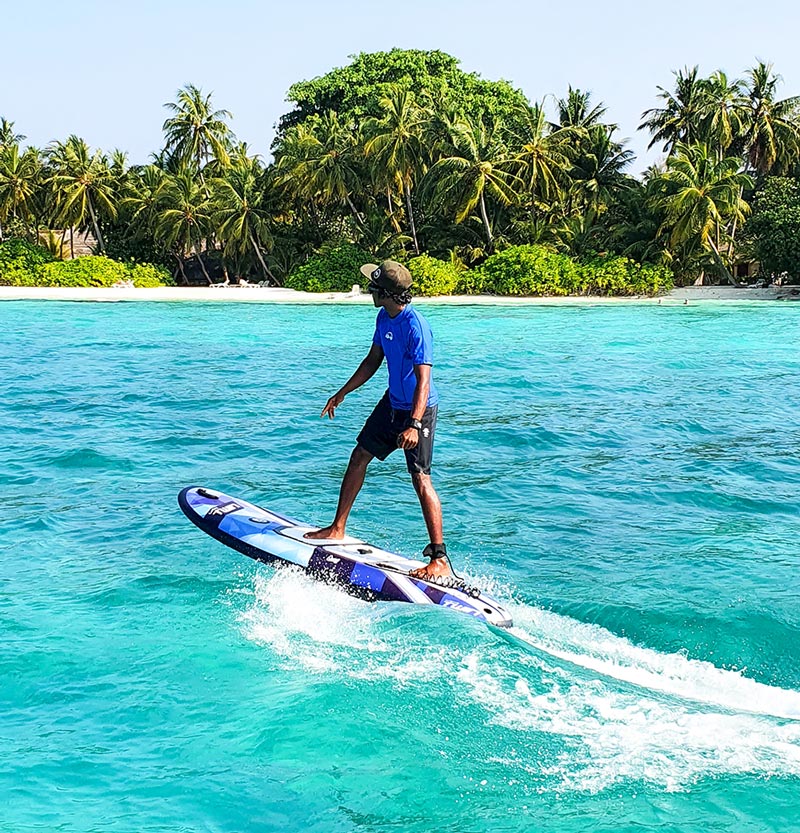 For those who wish to dabble in this activity, the seasoned crew of Aqua Sports offers private lessons to help you gain mastery and manoeuvre like a pro in no time.
About Kuramathi Water Sports Center
Kuramathi water sports center caters to everyone's needs from serene cruises on a catamaran, to vigorous wake boarding sessions.
Aqua Sports & Fun offers a wide range of non-motorised water sports including windsurfing, stand-up paddle surfing and kayaking. For those keen on thrill and excitement, try water skiing, banana rides or fun tubes.
Lessons are also available from the age of 12.
If you want to snorkel further than Kuramathi house reefs, Aqua Sports & Fun also features private speedboat trips to enjoy snorkeling spots in the beautiful and unique Rashoo Atoll.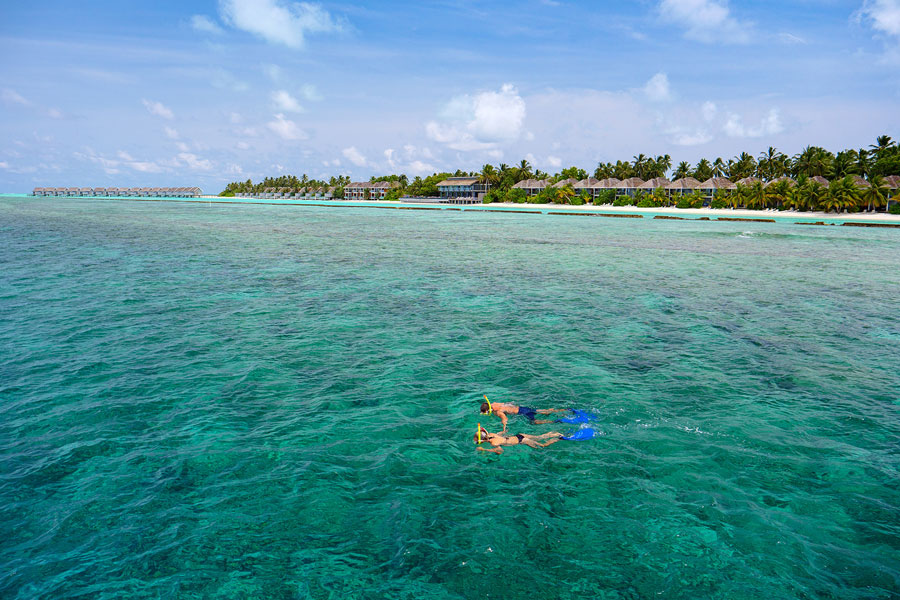 About Rasdhoo Atoll
Rasdhoo Atoll is a very tiny atoll, one of the smallest of Maldives with 5 islands only. Rasdhoo belong to a group of a much larger atoll, one of the largest in Maldives, Ari Atoll.
The atoll has only 2 Resorts : Kuramathi and Veligandu and is reachable by speedboat in 90 mns or by seaplane in 15 mns from Male.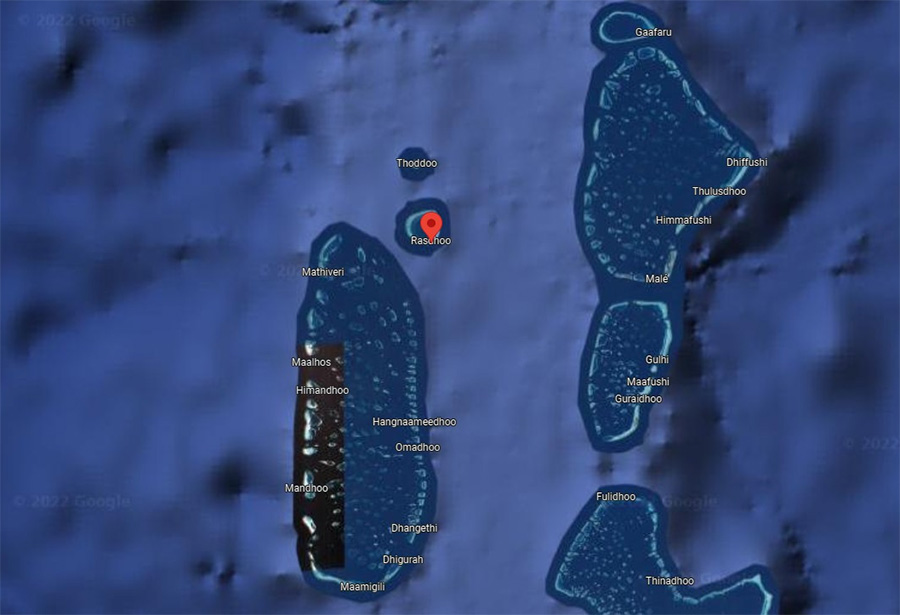 Rasdhoo is a hot spot for divers and one of the favorite place for kitesurfing amongst Maldivians.
BOOK KURAMATHI MALDIVES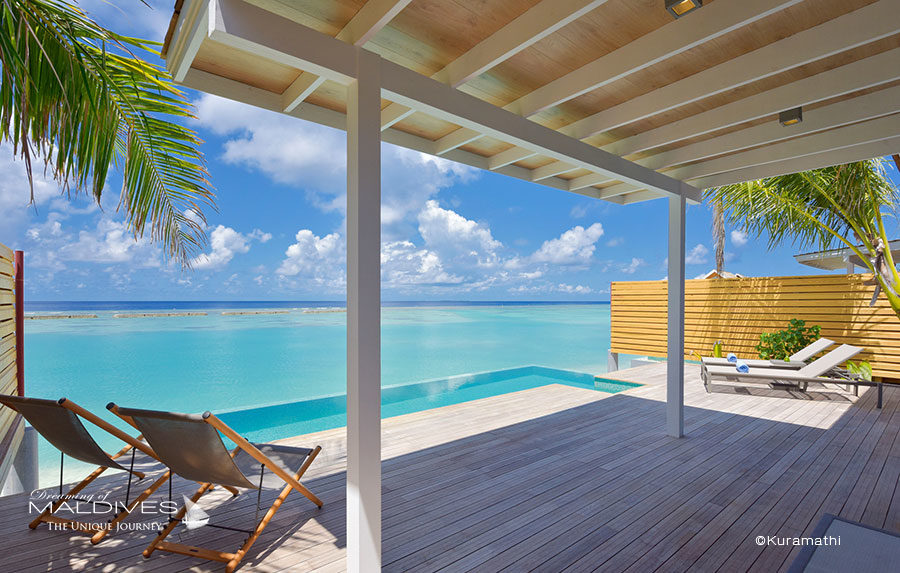 Average Price : 271 USD / per night
indicative price from and subject to change according to the period of year.
with booking.com
More Dreamy Resorts for water sports in maldives
Gliding on the transparent waters of Maldives is an absolute dream. Many resorts offer windsurfing and kiteboarding equipment and lessons. The best resorts are the ones with with large lagoons with blue shallow waters.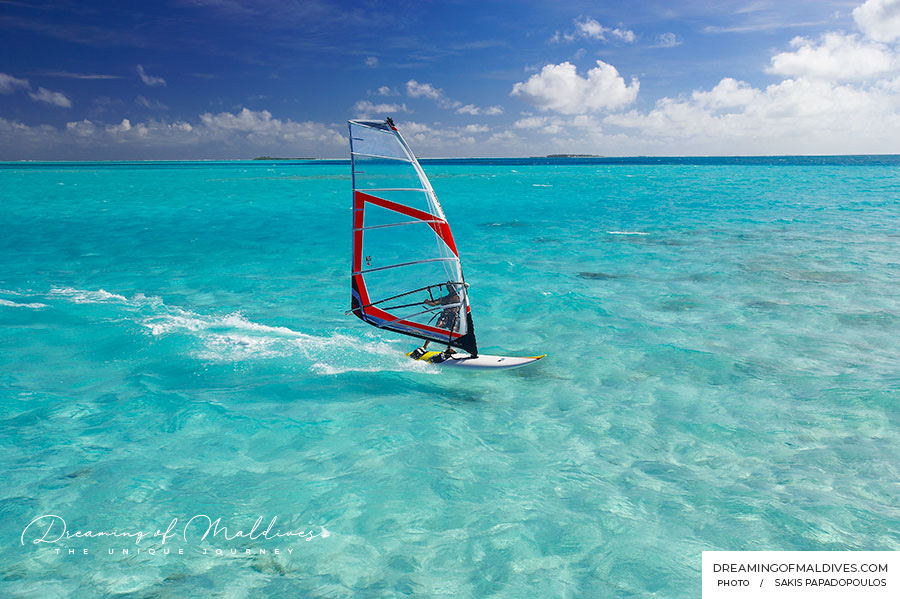 Discover here my personal selection and complete guide : Windsurfing, Funboarding, Kitesurfing in Maldives…all pleasures allowed !
Follow us on Facebook, Youtube and Instagram 
for more Maldives Dreams & Stories
Your TOP Best Maldives Resorts 2023
YOUR CHOICE. YOUR DREAM. YOUR VOICE
[ Official ]
Traveler's Choice
12th Edition