Maldives Tropical Beach Aerial Photo to be used for free as wallpaper for computer desktops and laptops.
A dreamy freebie by Visit Maldives.
Maldives Free Beach Background Image
The Maldives, who could not have a better name than The Island Kingdom, are known for the beauty of their beaches.
They have them all.
They make us all Dream.
Here is a Beautiful HD Aerial Photo of a Tropical Beach in Maldives surrounded by a blue lagoon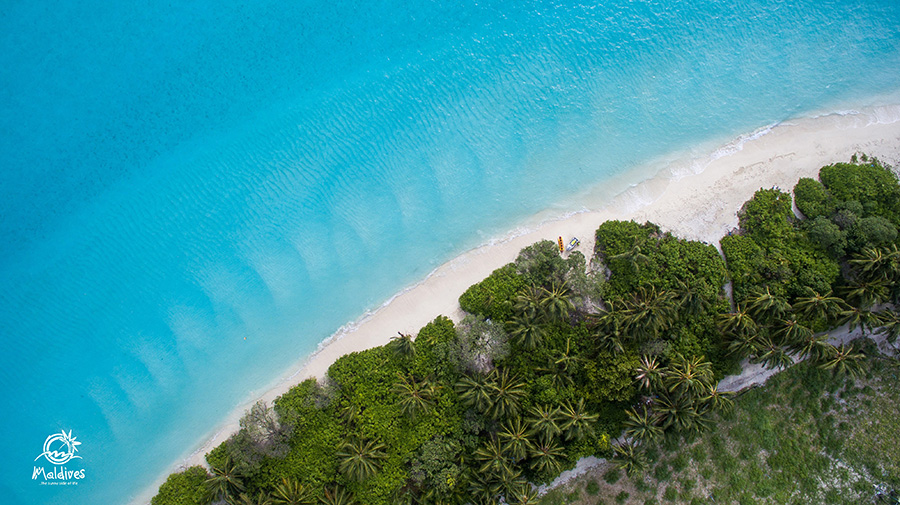 Image type JPG
Resolution 3992×2242
A WINDOW TO THE SUNNY SIDE – DESKTOP WALLPAPERS
Download the high-resolution Image for free at Visit Maldives Official Website
+ See more Tropical Beach Photos of the Maldives
Maldives Tropical Beaches in 3 fun and interesting Facts.
1 / Coral Sandy Beaches
Maldives islands are of coralline origins. Their amazing sand is white and extremely fine. Coralline beaches are rare, they represent less than 5% of the World beaches, the rest of them are mostly made of quartz.
2 / Maldives sand is from Fish Poop
Parrot fishes are huge contributors to the beauty of Maldives beaches. Their fine coral sand is the result of undigested corals they eat. We estimate that an adult parrot fish can produce around 1 ton of sand per year !
3 / Maldives Origins
Maldives are likely to be the reminiscence of a chain of sunken volcanoes formed around 60 millions of years ago. Recent studies suppose that coral reefs atolls have formed over hundreds of thousands of years on their sinking remains.!
[ Read more…]
Maldives TOP 10 Dreamy Resorts 2024
YOUR CHOICE. YOUR DREAM. YOUR VOICE