A new island is born in Maldives. Long live the Island Kingdom!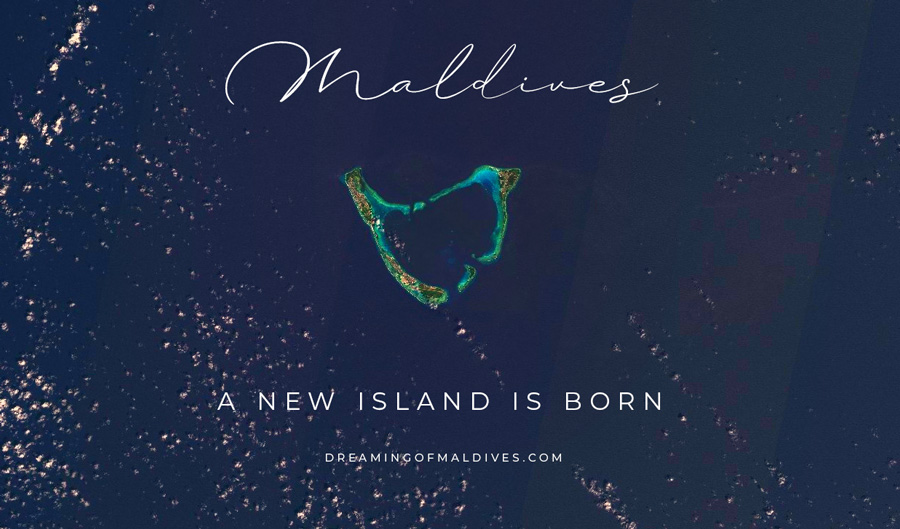 Bow down people, a new island is born in the Island Kingdom.
A newly formed "island" in the lagoon was spotted in July 2020 in the vicinity of Ismahela Hera, an island located near Addu city, Gan Atoll.
The new island emerged after series of storm surges
South Maldives saw particularly bad weather with severe storms.
After the surges had occurred, locals of Hulhumeedhoo, a nearby island, discovered a newly formed island near Ismahela Hera, Addu.
The newly formed island is almost 1 kilometer long and 8 meters width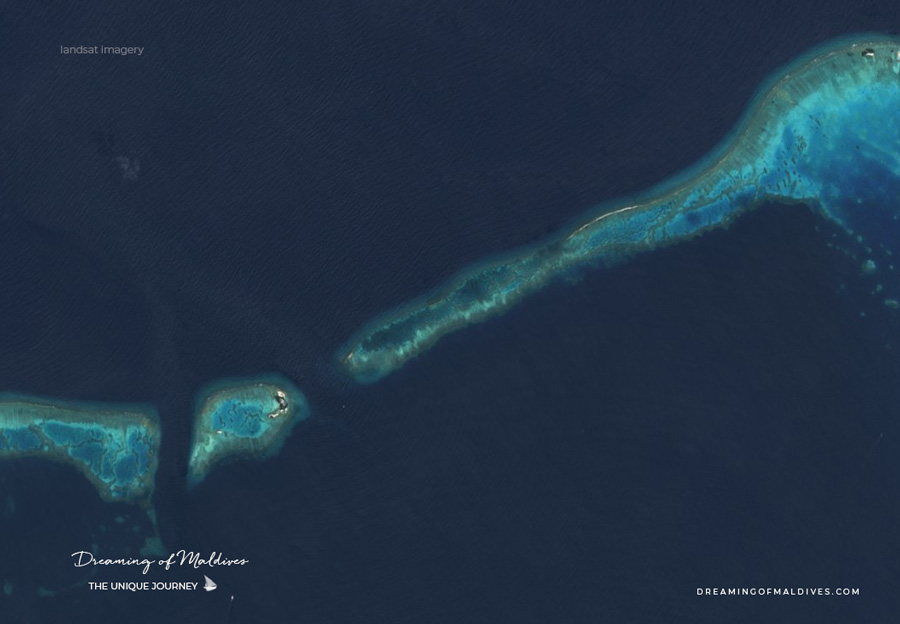 Measuring nearly 1 kilometer ( 3000 feet) the new land mass rises at around 2.20 meters ( 6 or 7 feet ) above sea level. Nalafehi environmental organization reports areas measuring up to 8 metres width.
The long island is currently about 2.20 meters above sea level.
Addu City Council's said that the new born island was formed on the side of the reefs that does not have a natural beach and where waves keep on crashing.
Members of Nalafehi environmental organization planted trees a few days after the official discovery. Nature will hopefully do the rest.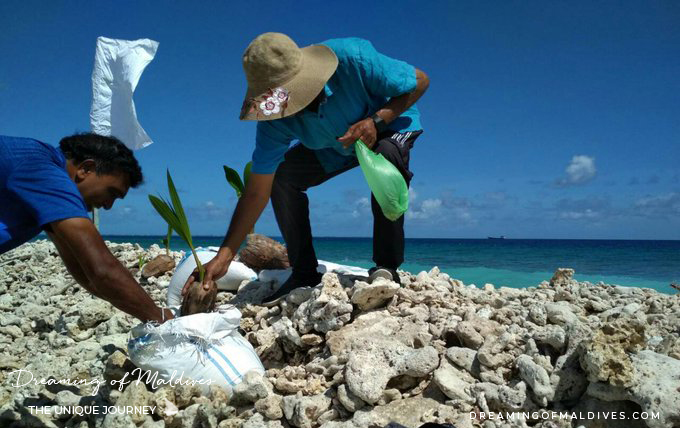 This is how islands originally form in Maldives.
In Maldives, new islands are formed almost every year but eventually disappear.
Currents and storms bring sand in one location, slowly accumulating landmass to form sandbanks. In the case of the present new island, coral debris accumulated to form a rockband.
The newly created new landmass will eventually become an entire island if nothing comes to disturb the natural process.
Let's hope this newborn island will one day become another natural wonder of Maldives.
From this sandbank….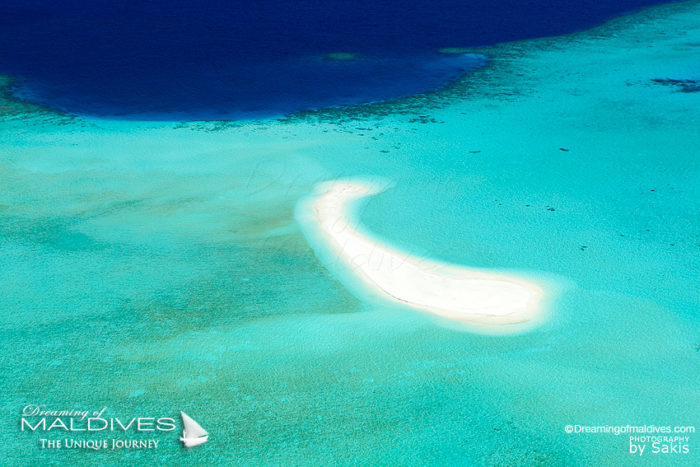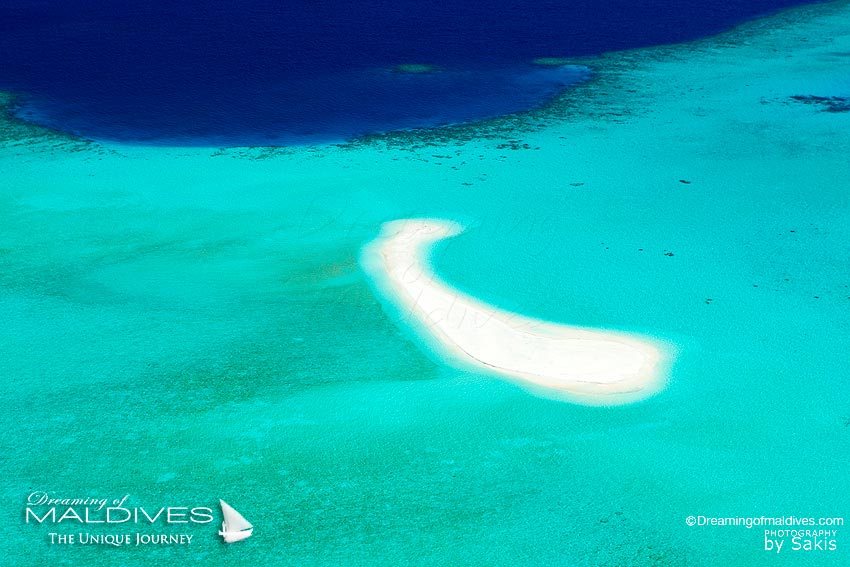 To this little pretty island.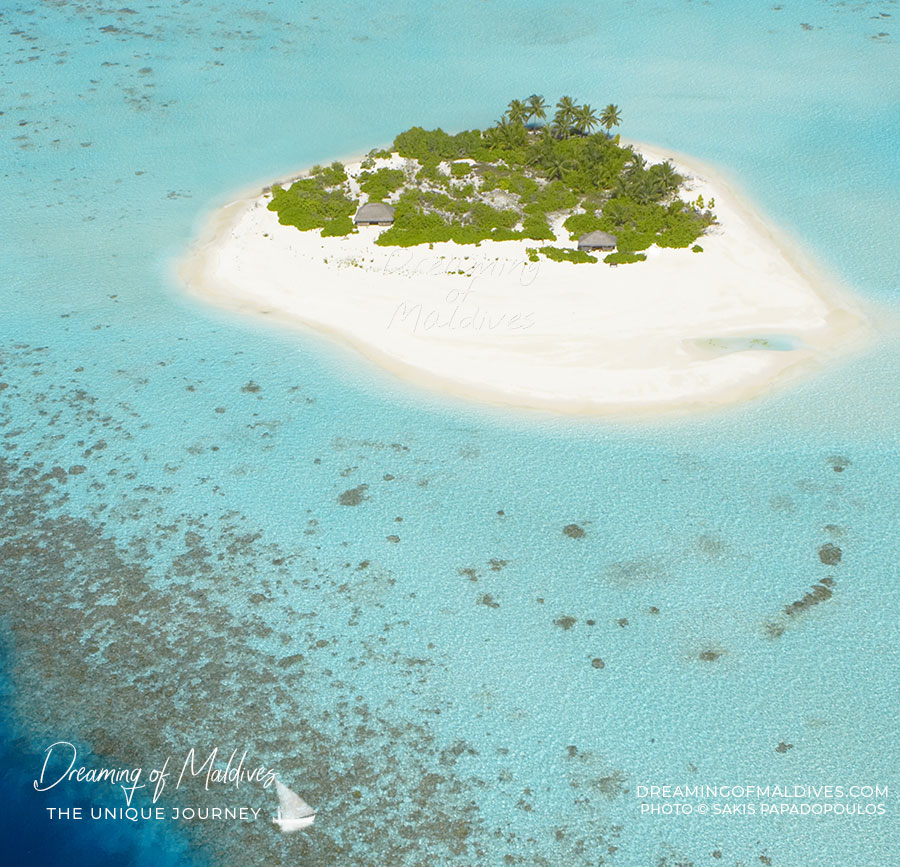 How new islands born in Maldives.
Read more about Maldives Islands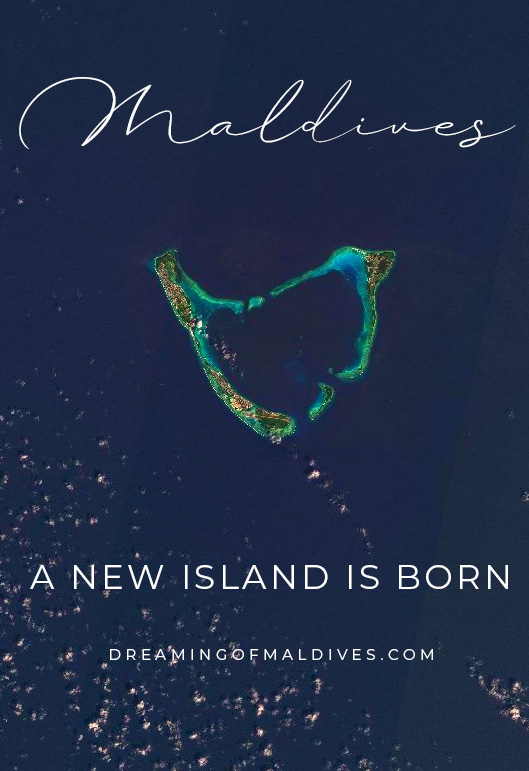 Pin The Dream
Follow us on Facebook, YouTube and Instagram for more Maldives stories.
Maldives TOP 10 Dreamy Resorts 2024
YOUR CHOICE. YOUR DREAM. YOUR VOICE