A collection of Maldives Resort Aerial Views
I cannot resist presenting you a new series of Maldives Aerial Views.
Since my last Resort Aerial Photo Gallery published back in 2011, many new resorts have opened together with new aerial images.
In Maldives, to make the difference, each Resort must be featured from the air.
It allows viewers to have a perfect view on Island shapes and surroundings ( location, reefs, lagoon, water villas…) before choosing the right Resort.
For this new aerial photo flight, I carefully selected 39 Aerial Views of various Maldives resorts.
Nowadays, there are hundreds aerial photos of the Maldives, but not all are outstanding.
Independently of resorts categories ( each Island is beautiful in Maldives, never forget ) I only looked at the most striking ones, aerial images with a wow factor.
Everybody agrees, The Maldives viewed from the sky is unforgettable.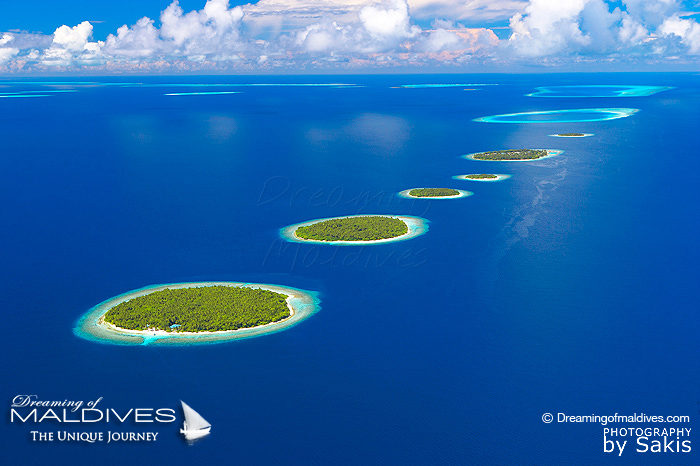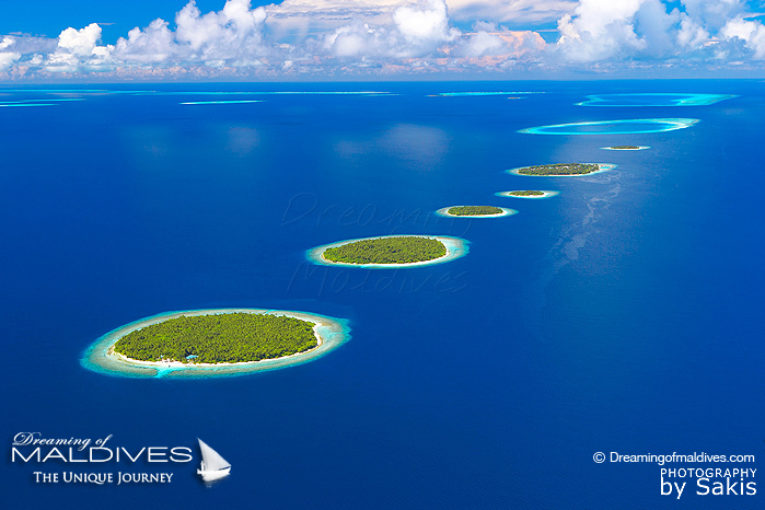 Aerial photography from seaplanes and other aircrafts in Maldives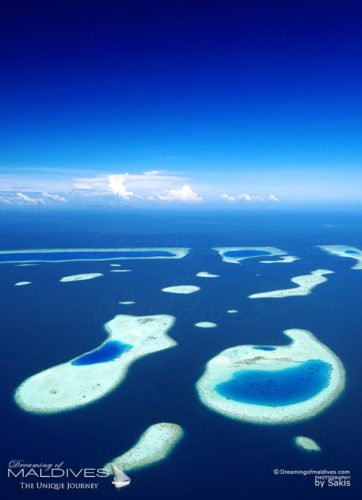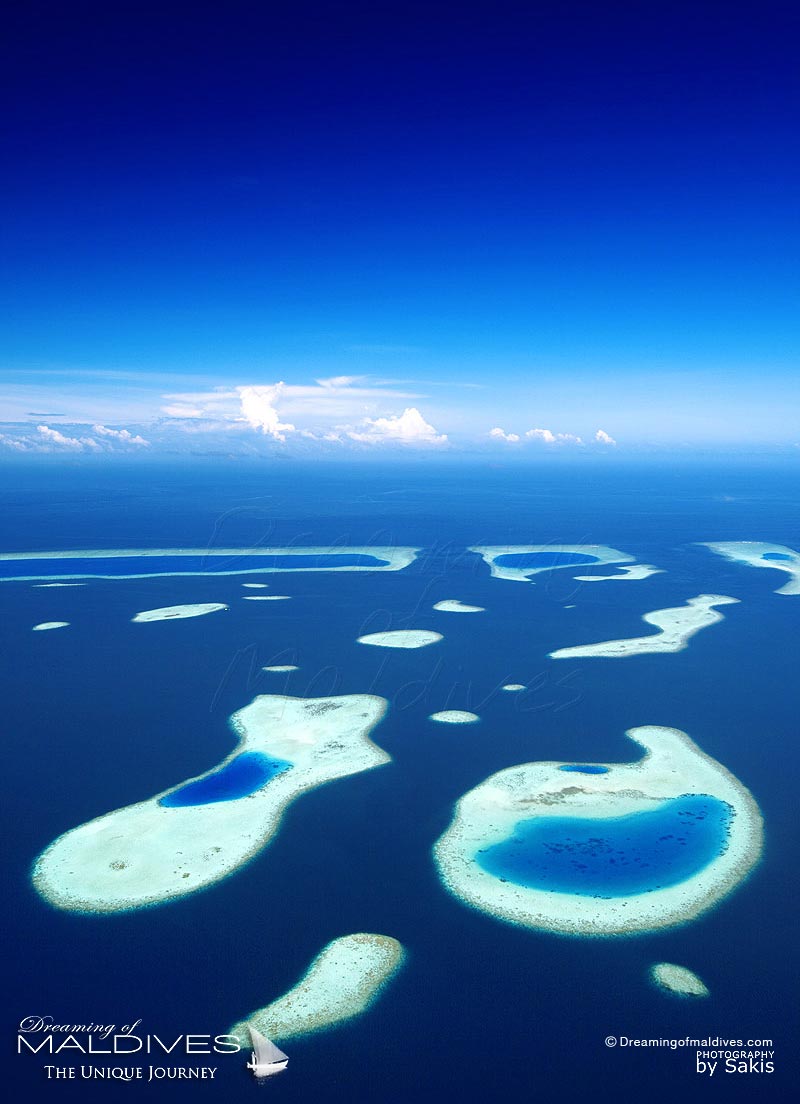 Since the beginning, Maldives aerial photos are shot in various ways, from the most challenging ways like seaplanes and other aircrafts to drones.
Aerial photography from aircrafts presents unique challenges. It requires much more than just shooting from a high elevation, it goes extremely fast. The photographer must find his right angle and camera settings quickly enough to avoid picture blurriness from the camera shake ( yes, planes do shake and lot sometimes ).
Despite the difficulty and challenges, professional photographers will prefer this option to shoot the resort surroundings and neighborhood.
Aircrafts can fly at high altitudes, giving them the possibility to show the place of interest from a very high perspective, with miles away views.
However in Maldives, like in many other places around the world, low altitude flights are today not allowed anymore, the range of low altitude shots is reduced.
Helicopters could have made the job but they are forbidden ( excepted for the army ) since the 90's, after an accident.
Parasail can help in some cases, however the photographer can face difficulties to shoot correctly due to air instability from the hanging.
Drone photography in the Maldives
For low altitude shots, drones are nowadays widely used and are best at the job. Even relatively inexperienced person can fly a drone, their easiness allows anybody to shoot aerial images.
It came as a great tool for professionals too who can shoot any detail from the properties. However semi high altitude shots can give a distorted vision of an island and framing is not as flexible as with a photo camera.
Some aerial photos from this gallery were shot by seaplanes, planes and drones.
However, how beautiful drone views can be, I did not select many low altitude shots to allow you to have a global aerial view on each resort ( high altitude ), which is the purpose of this photo gallery.
Sometimes, I chose to keep (drone) low altitude shots for their wow factor.
Maldives Resort Aerial Views
Adaaran Prestige Vadoo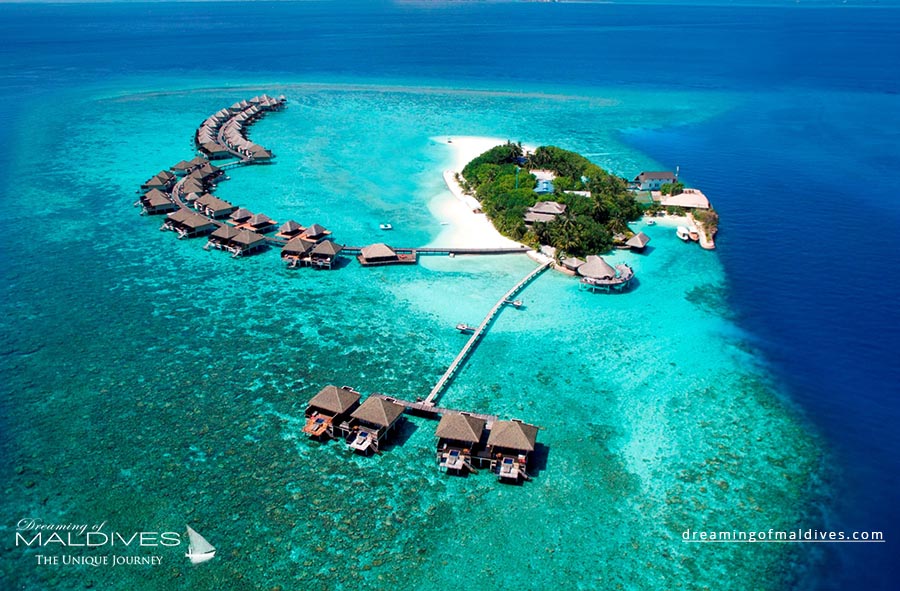 Amaya Maldives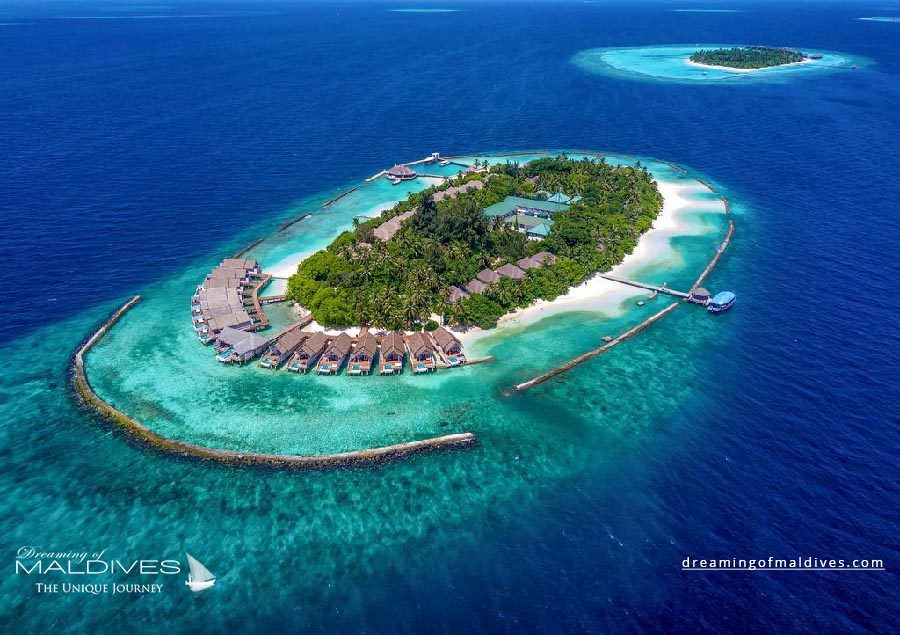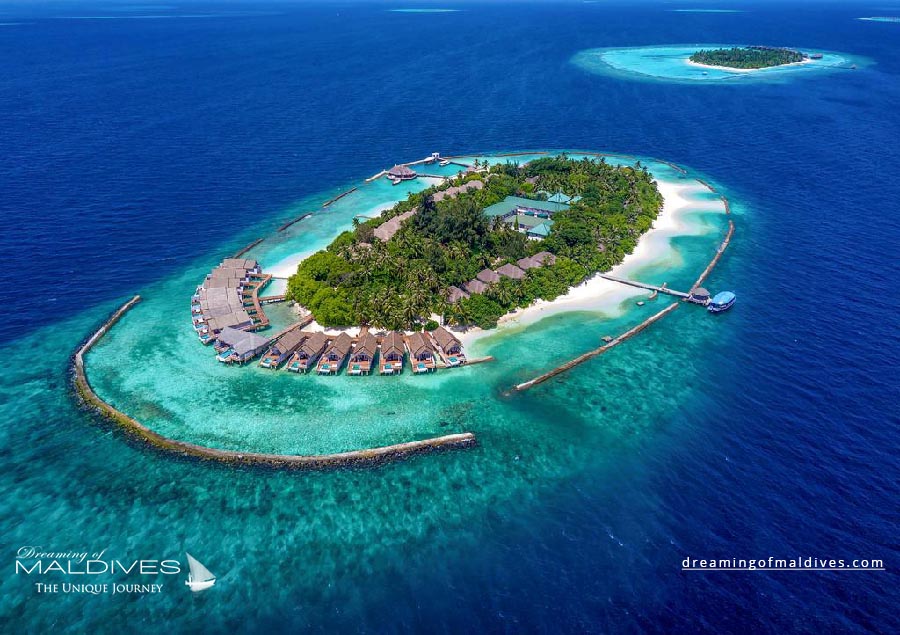 Amilla Fushi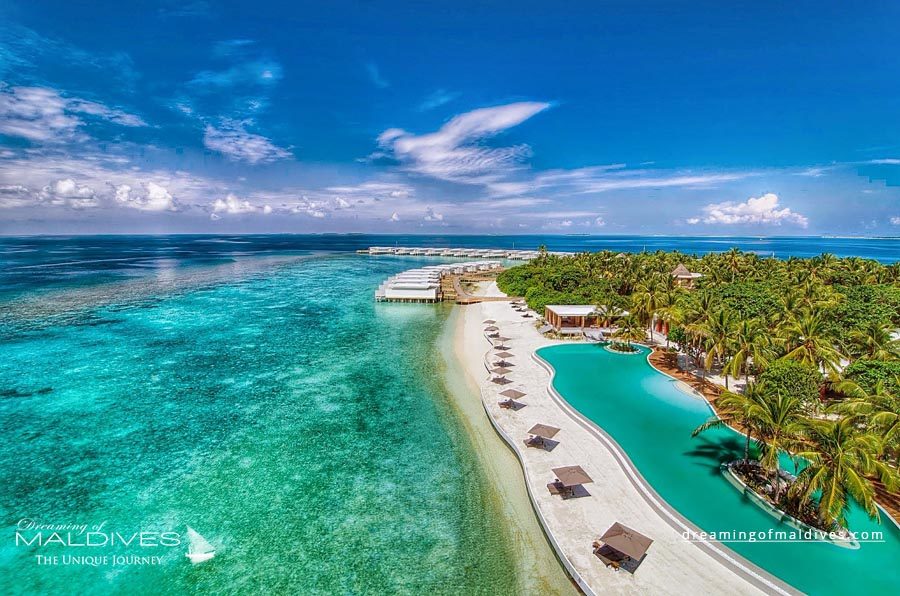 Vakkaru Maldives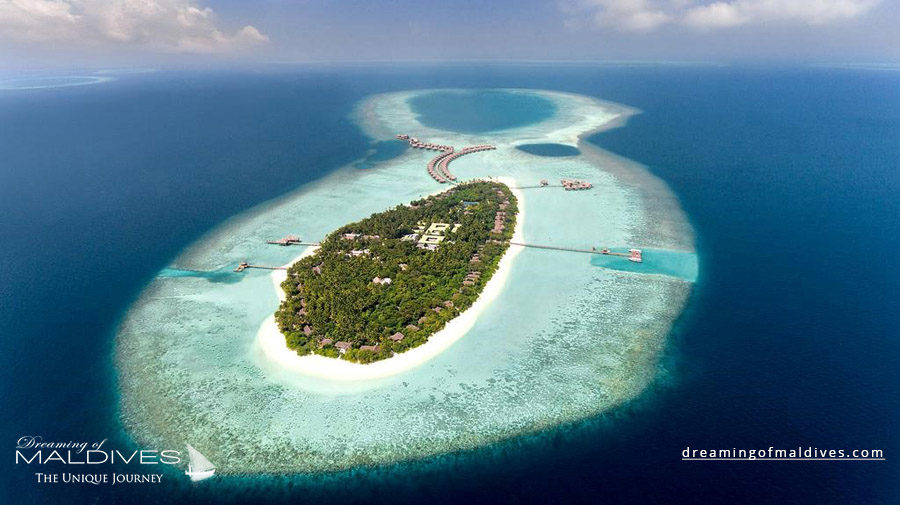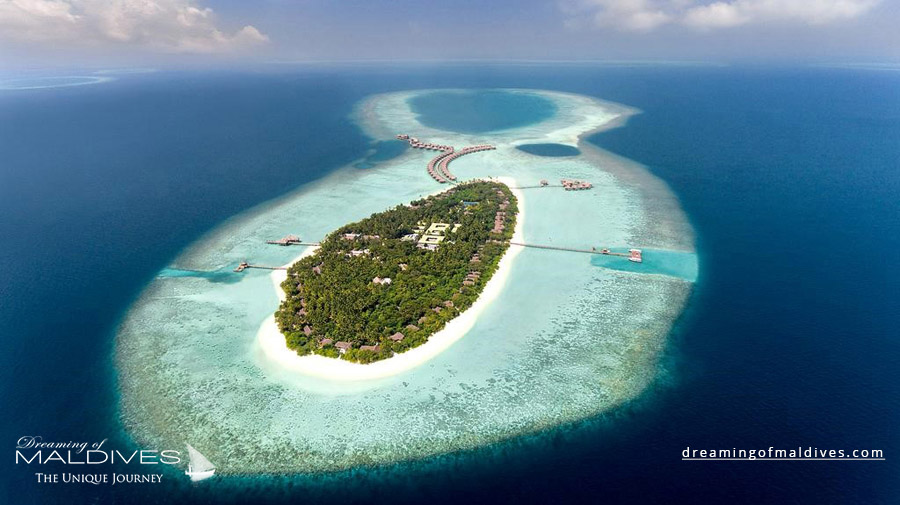 Reethi Faru Resort Maldives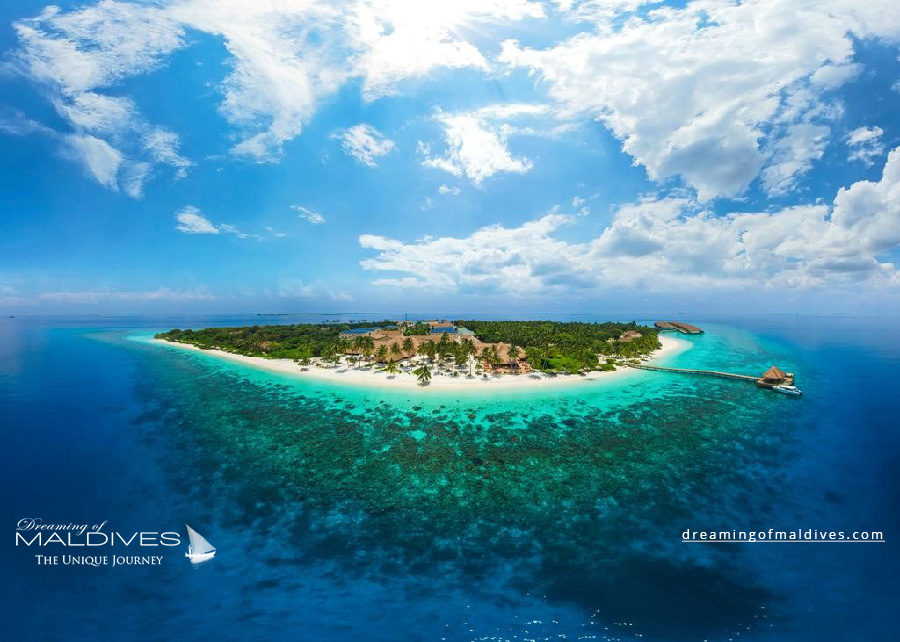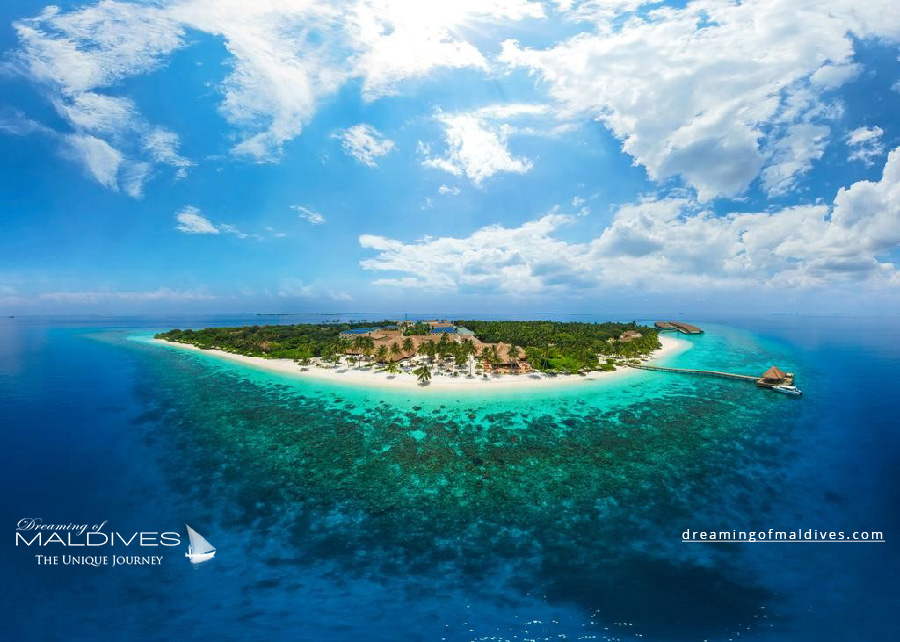 Filitheyo Island Resort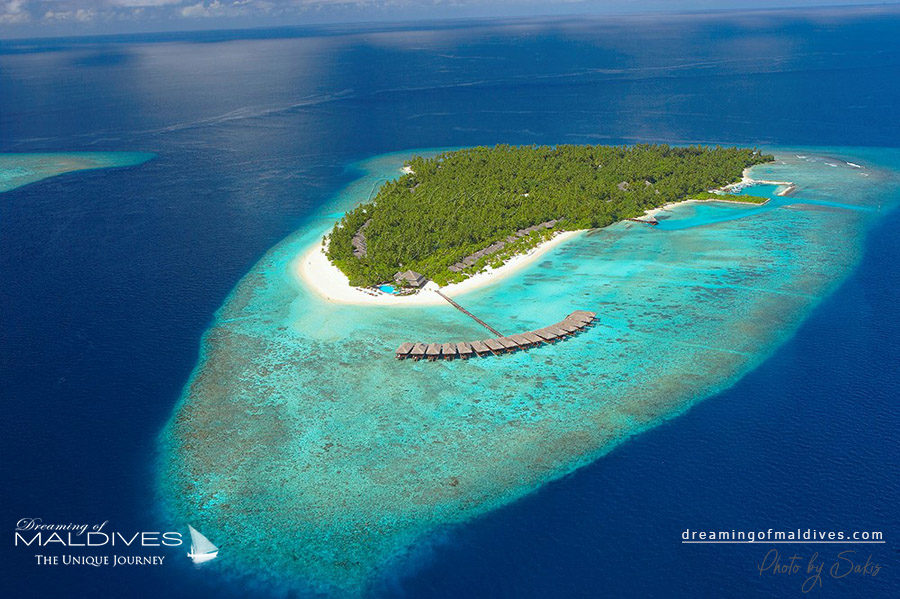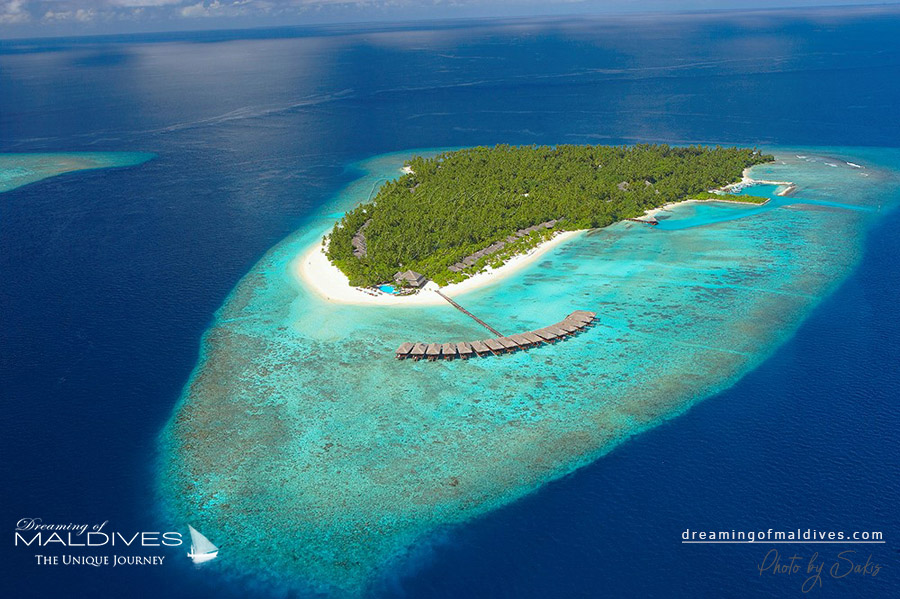 OBLU Select Sangeli Maldives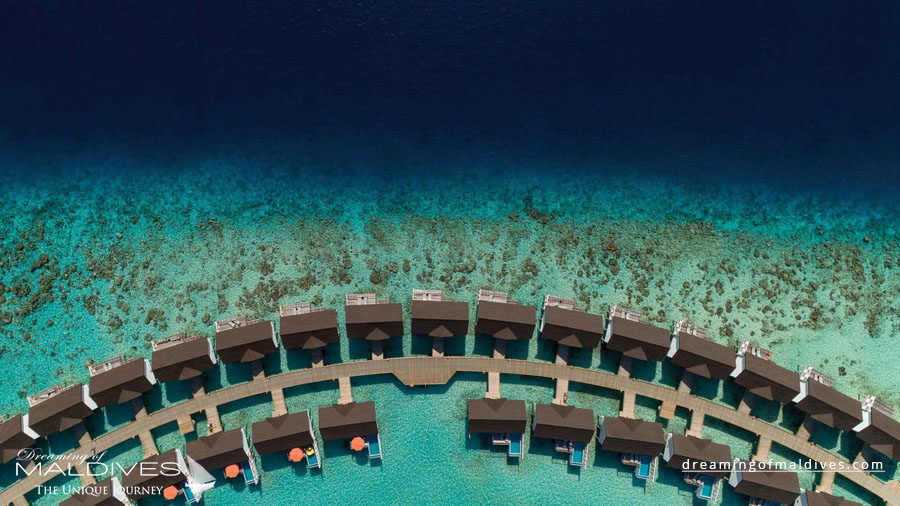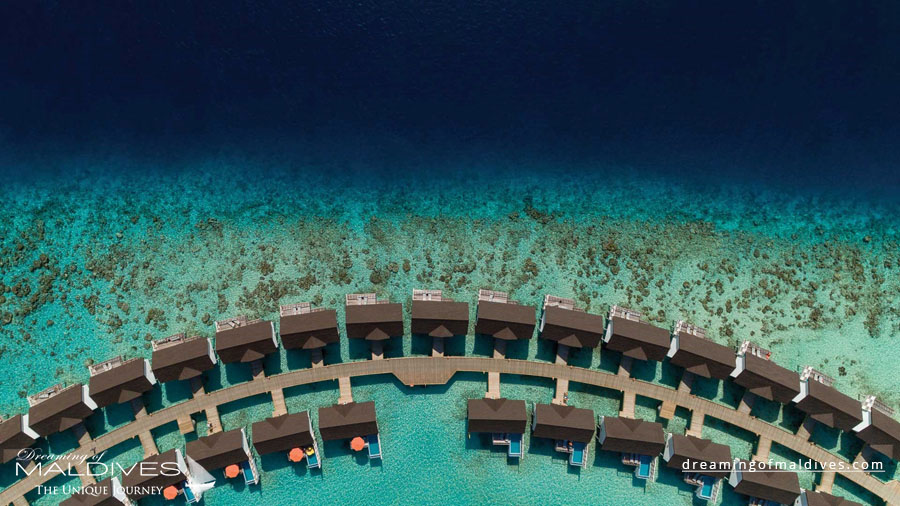 Anantara Kihavah Villas Maldives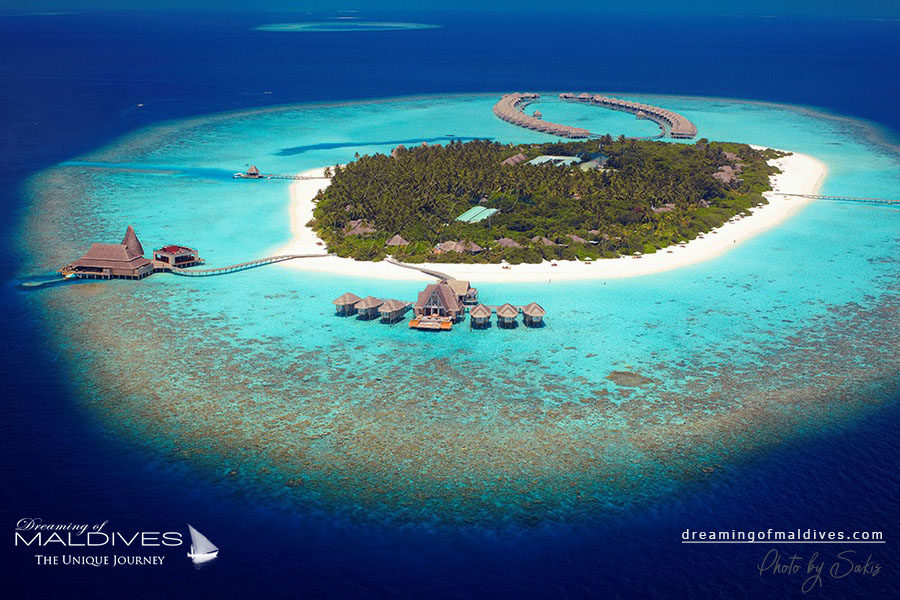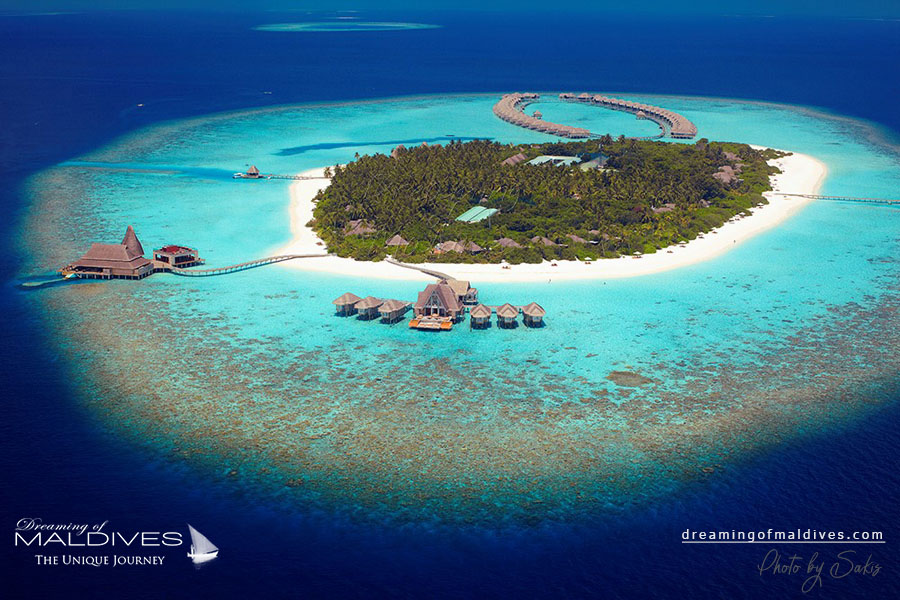 Coco Palm Dhuni Kolhu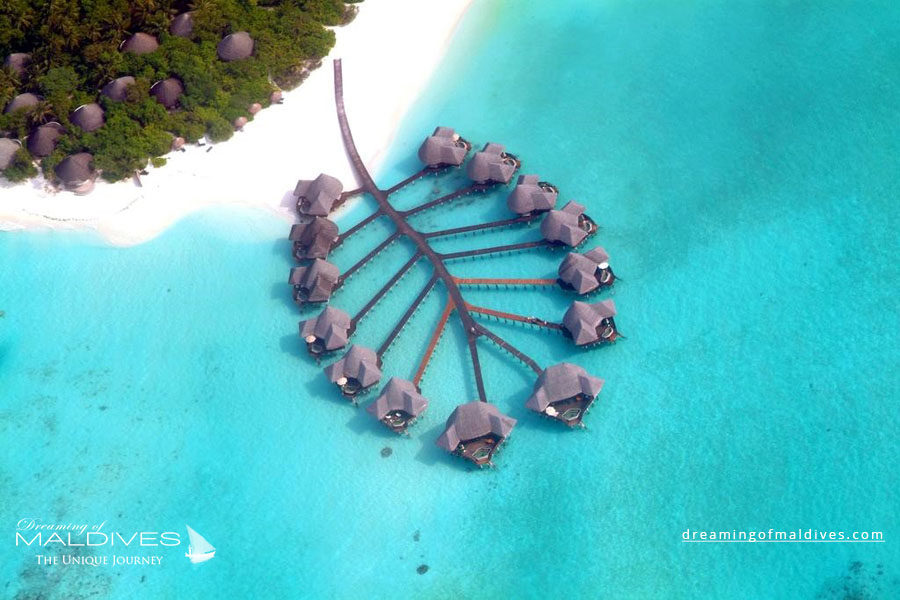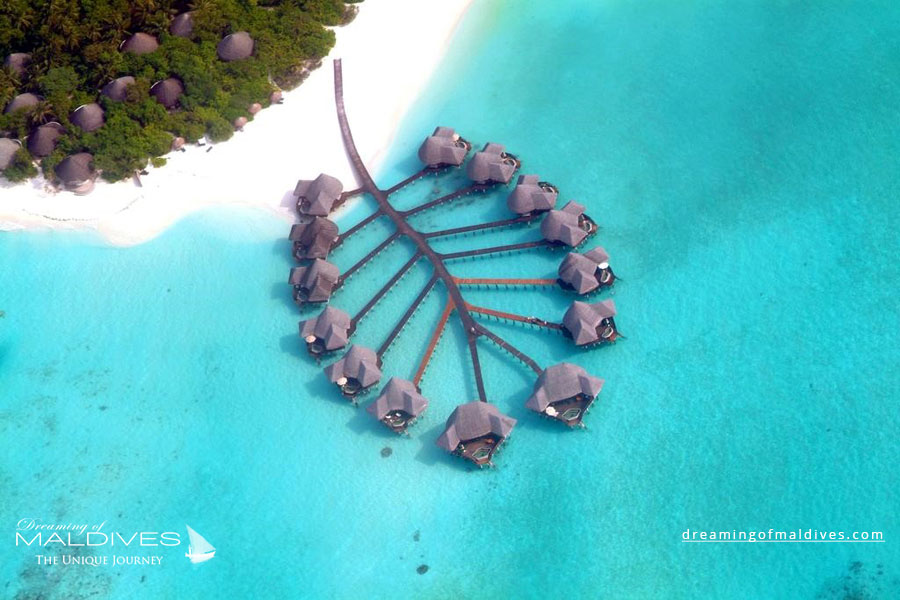 Raffles Maldives Meradhoo Resort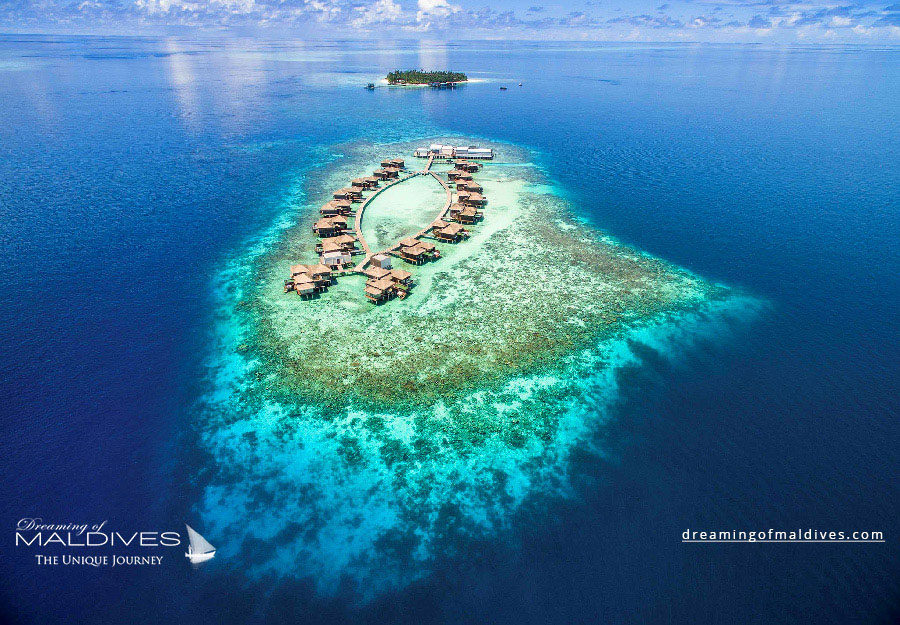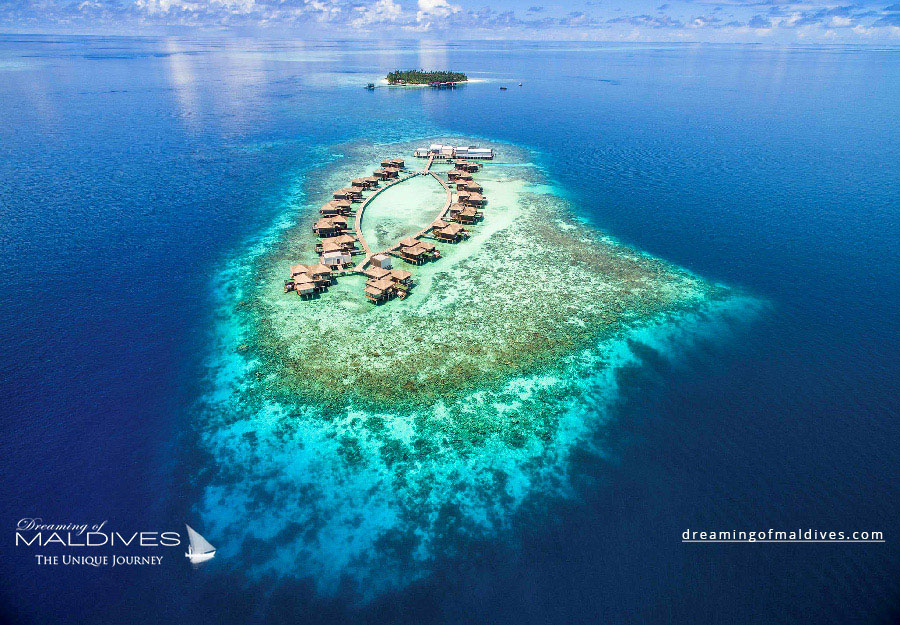 Diamond Athuruga Maldives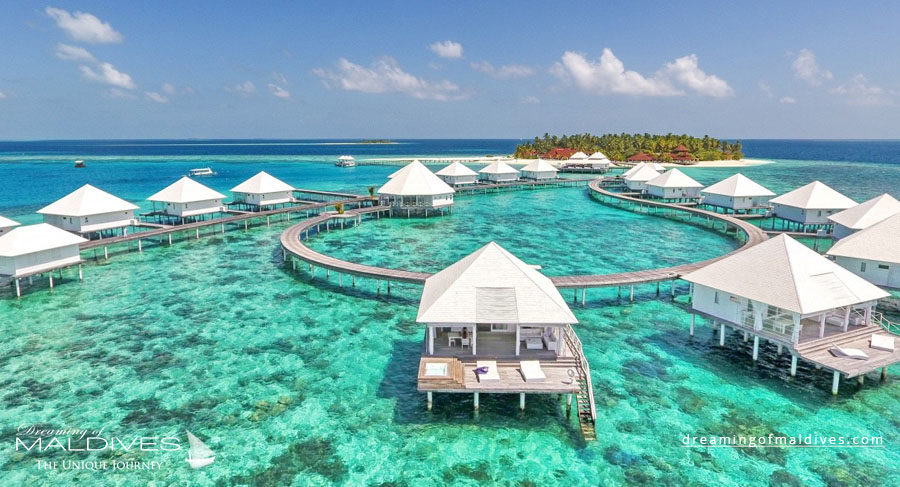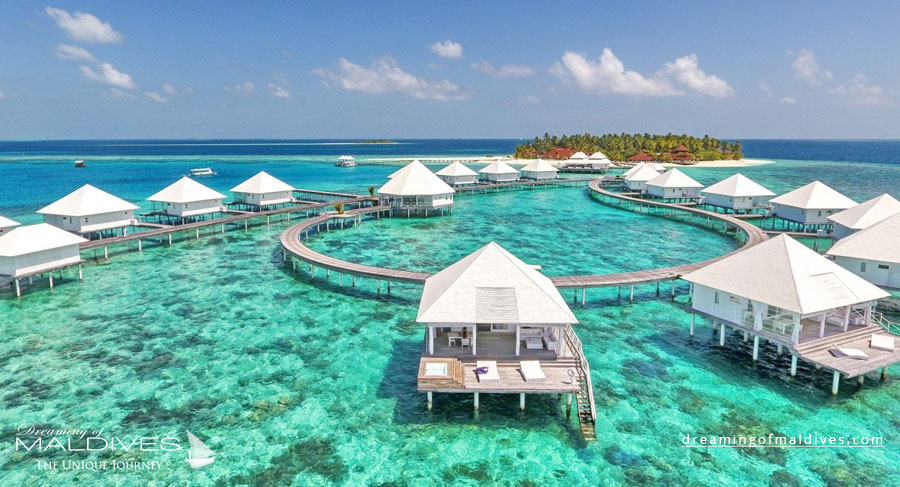 Dhigali Maldives Resort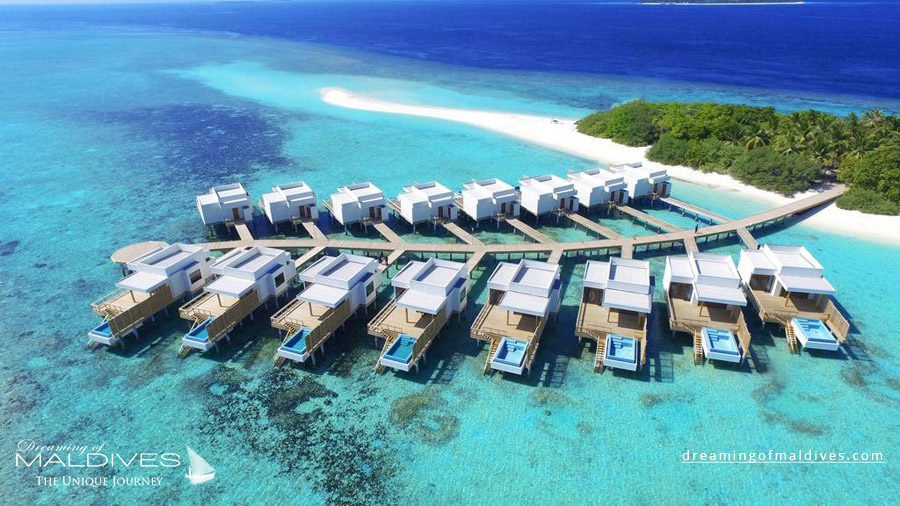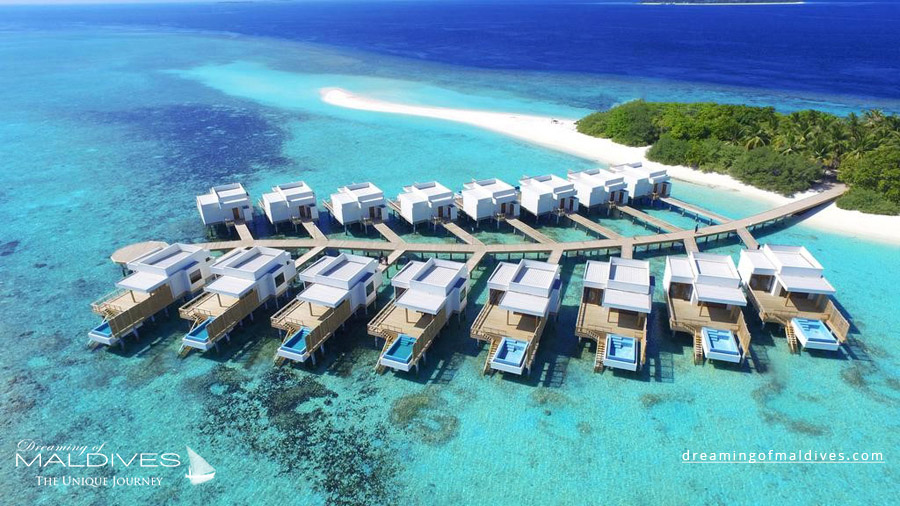 Kandolhu Maldives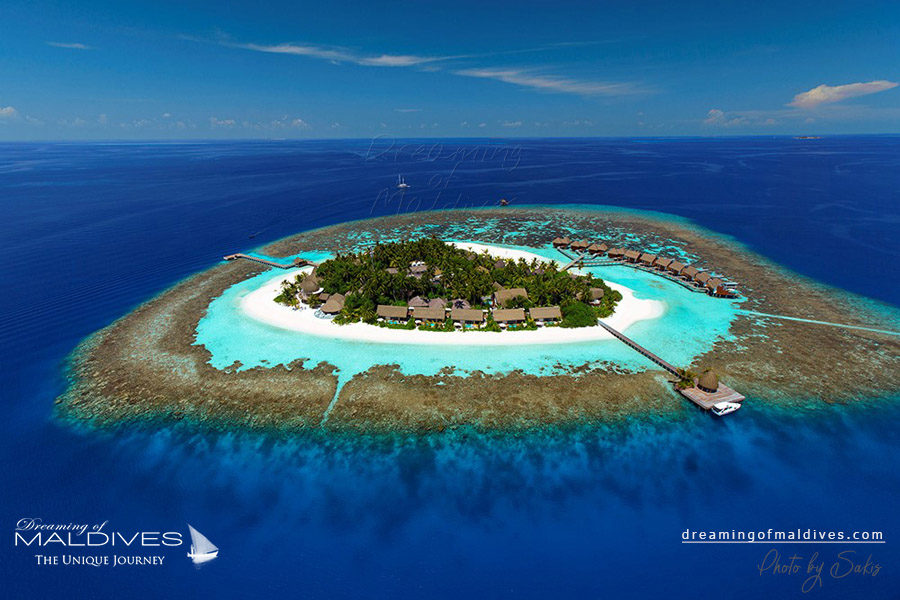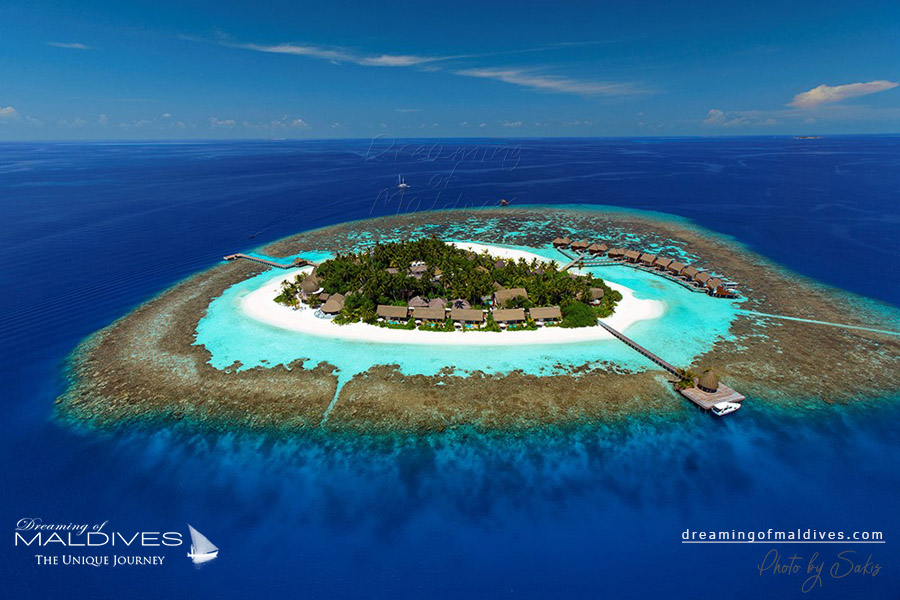 Drift Thelu Veliga Retreat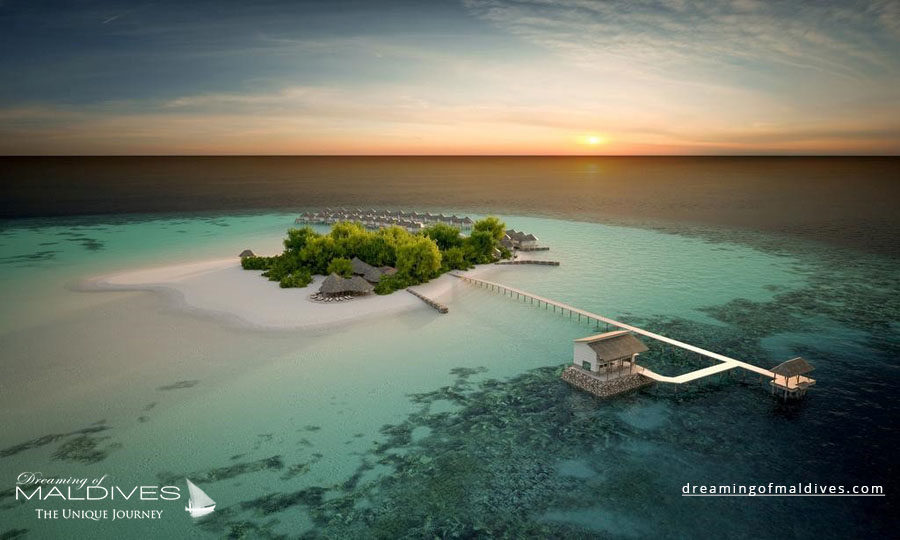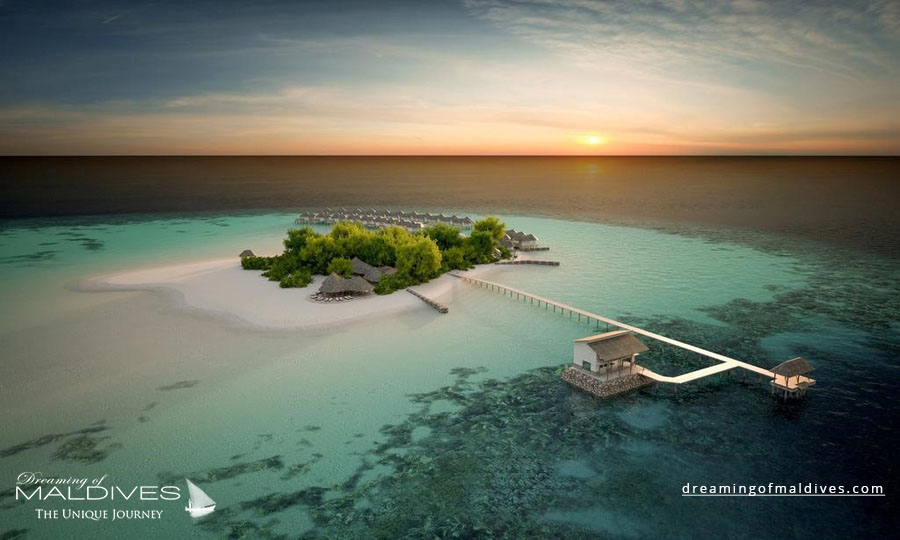 Fushifaru Maldives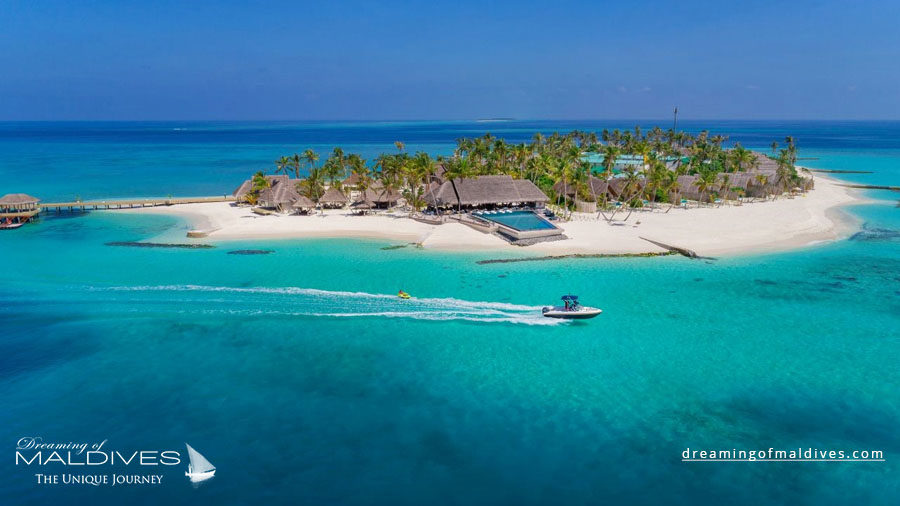 Sun Island Resort Maldives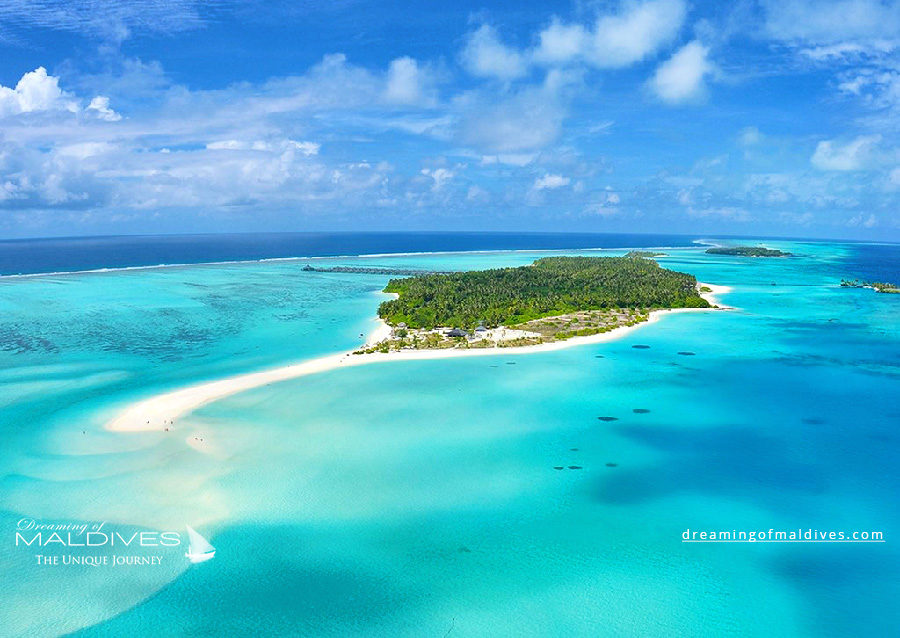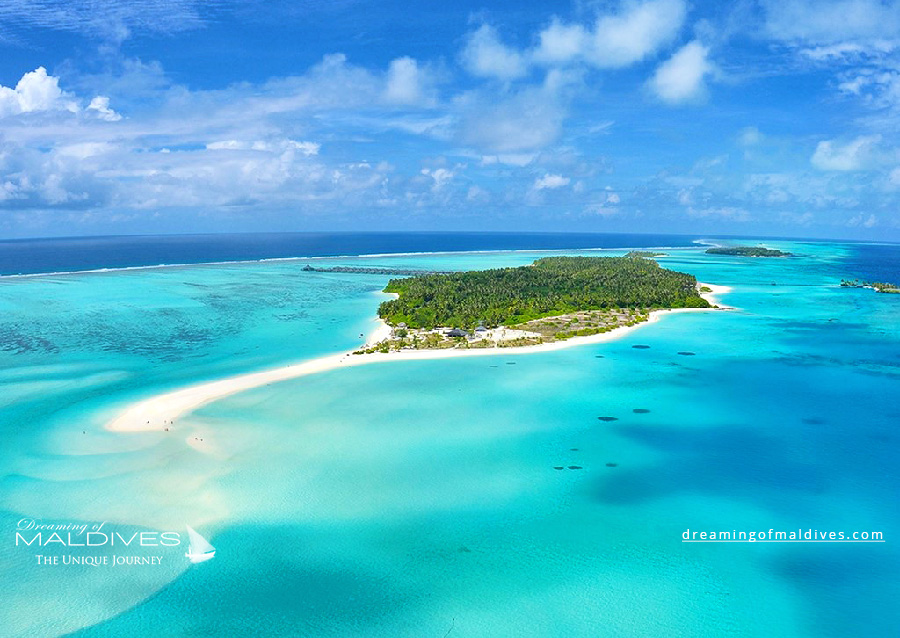 Adaaran Rannalhi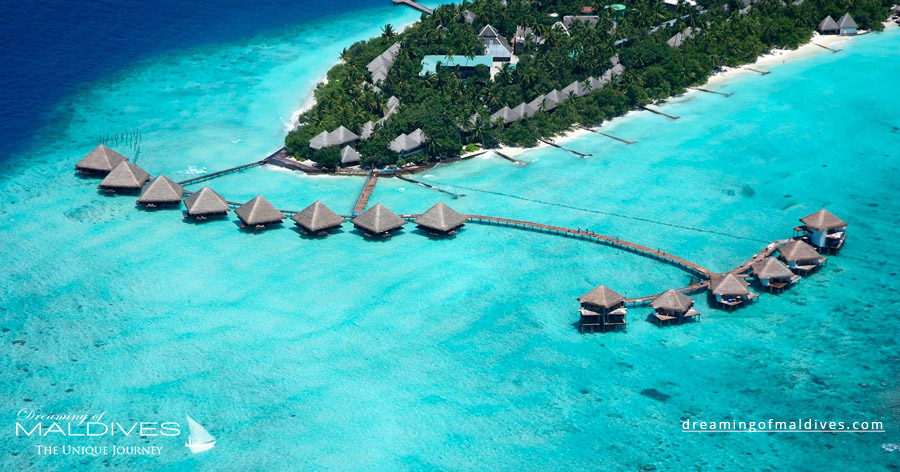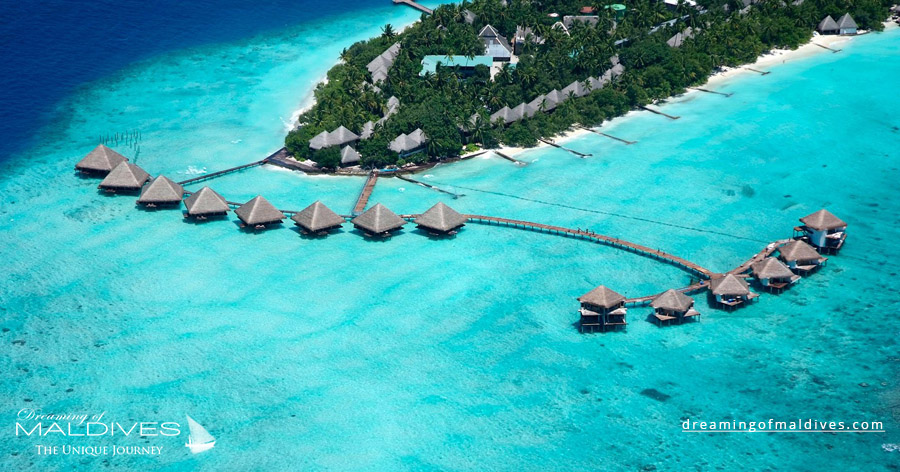 Fihalhohi Island Resort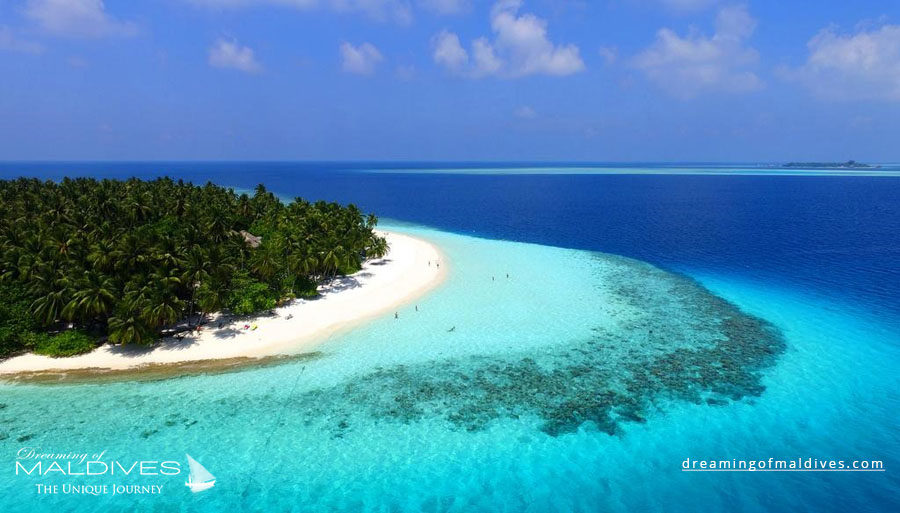 Outrigger Konotta Maldives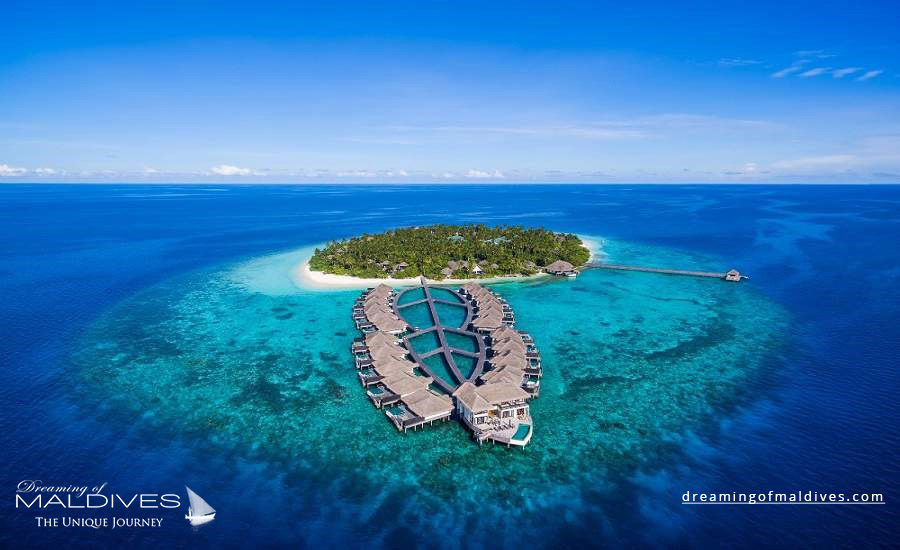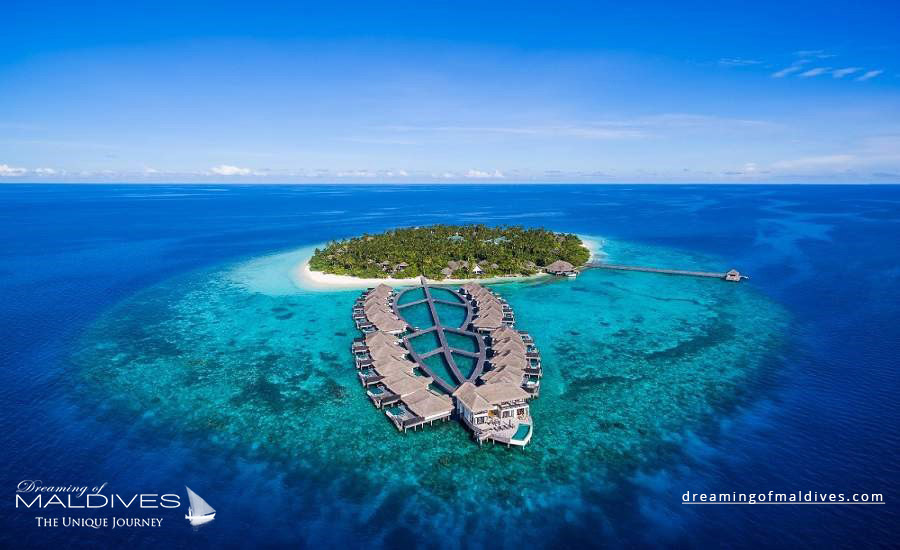 OBLU Select Helegenli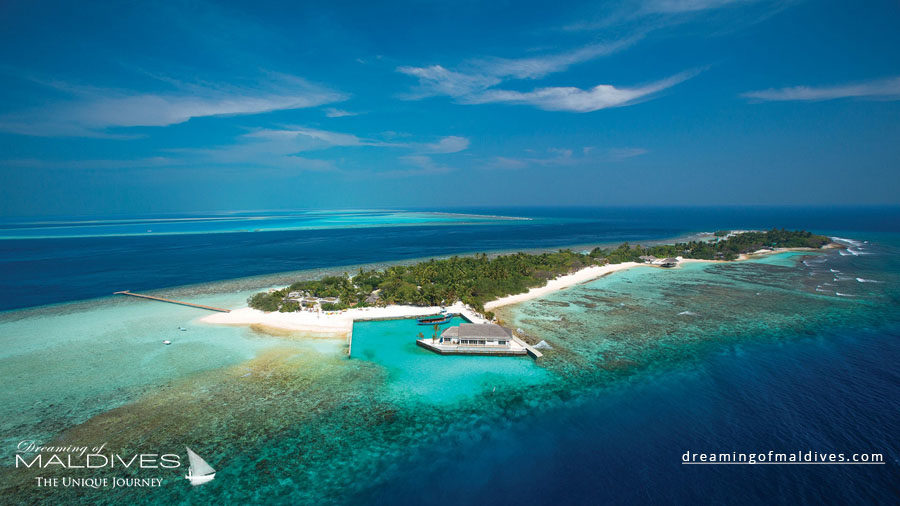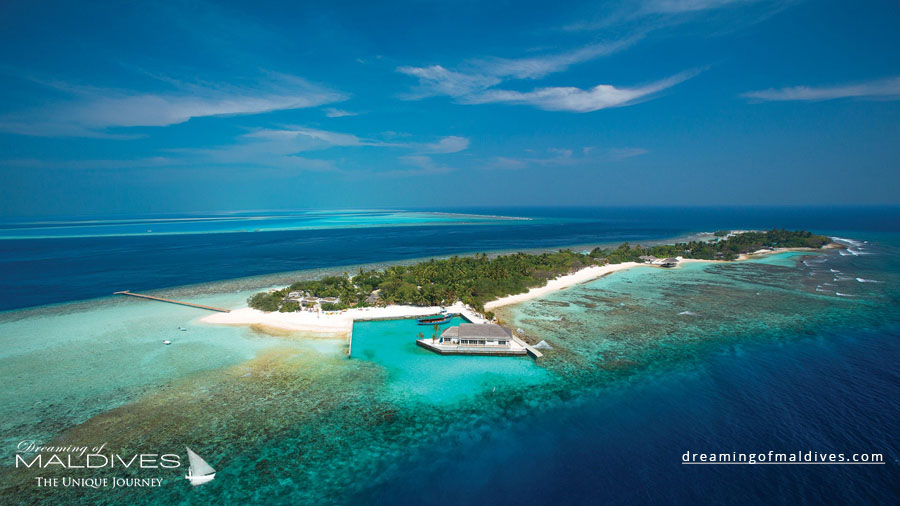 Kudafushi Resort & Spa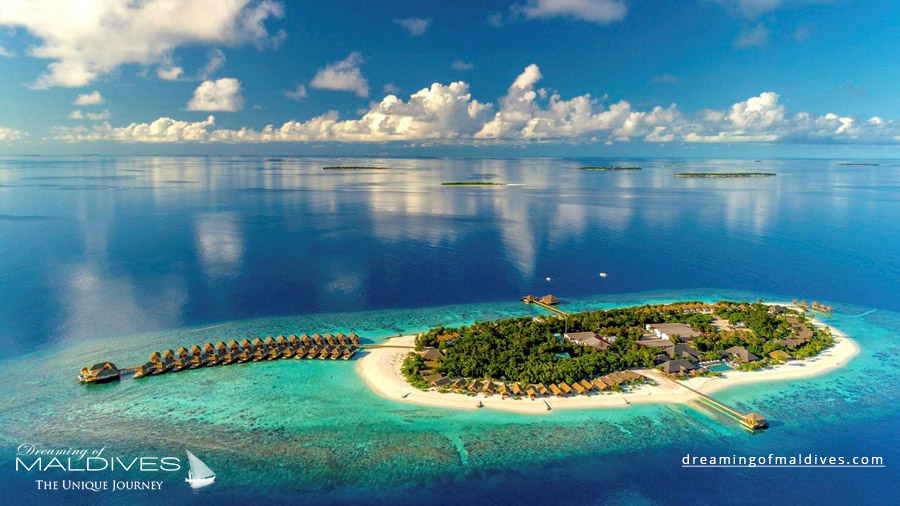 Coco Bodu Hithi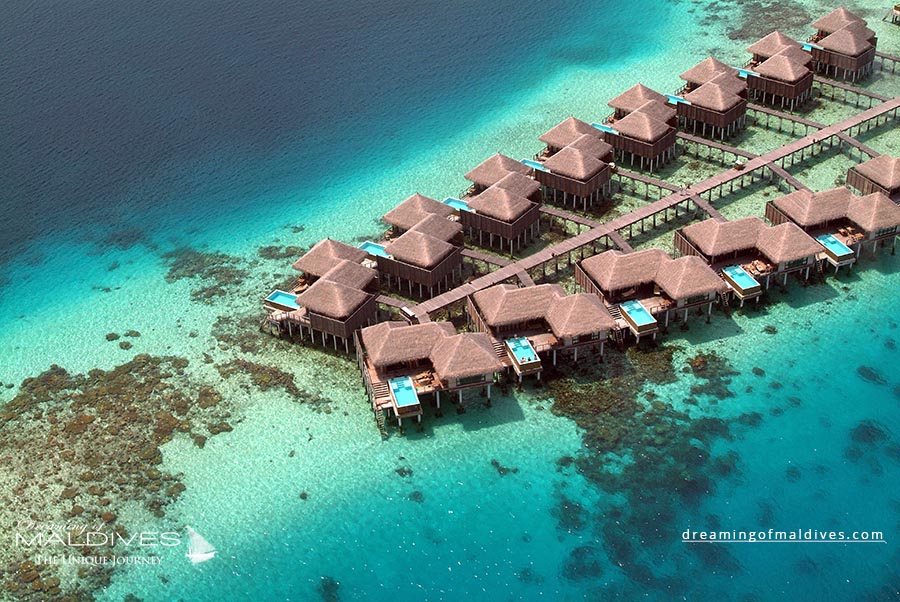 Kuramathi Island Resort Maldives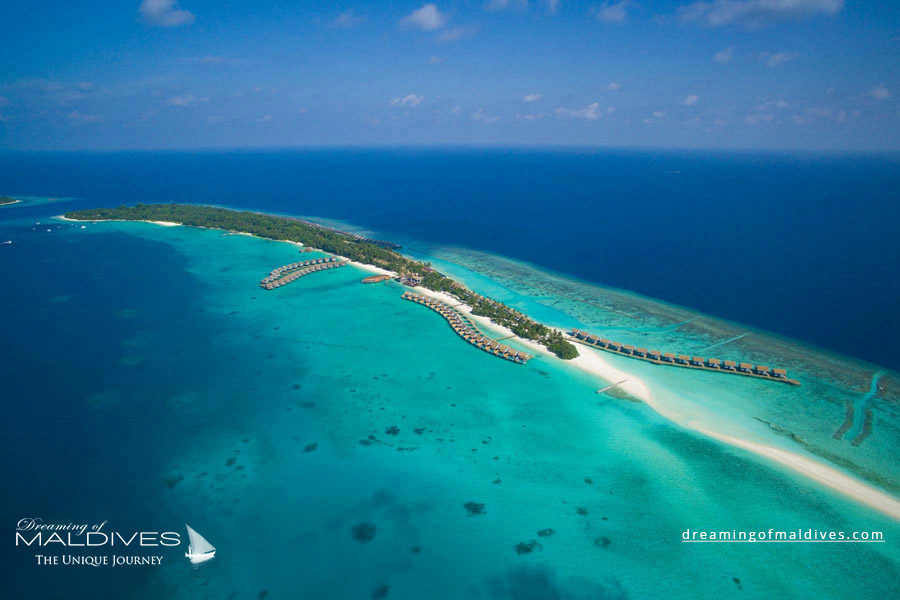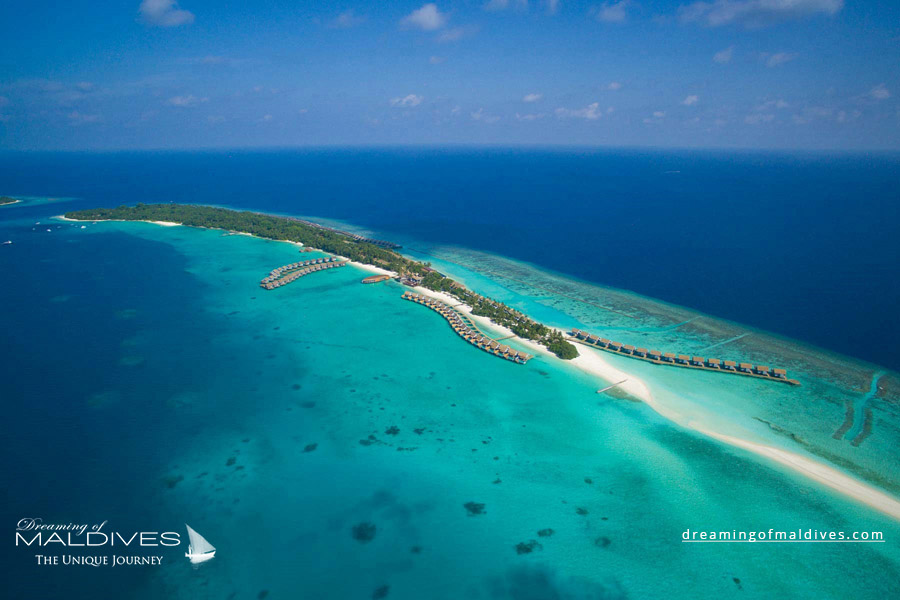 Hurawalhi Maldives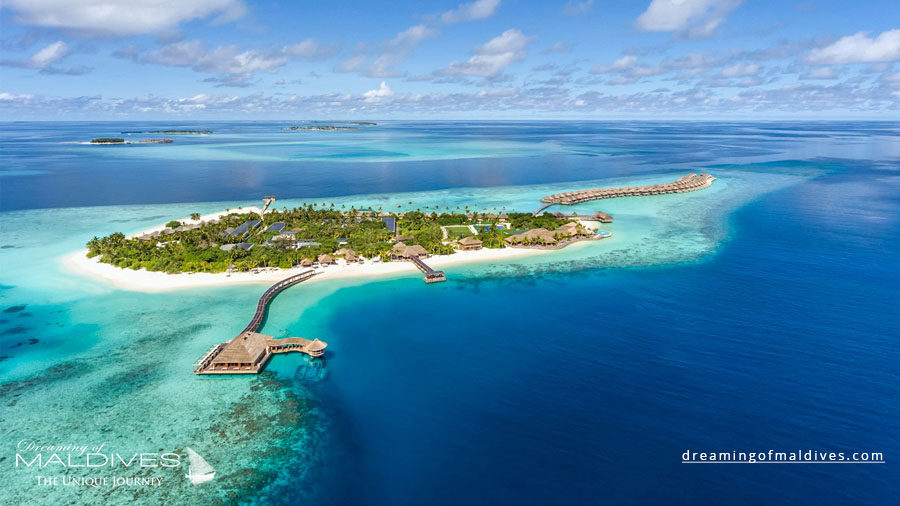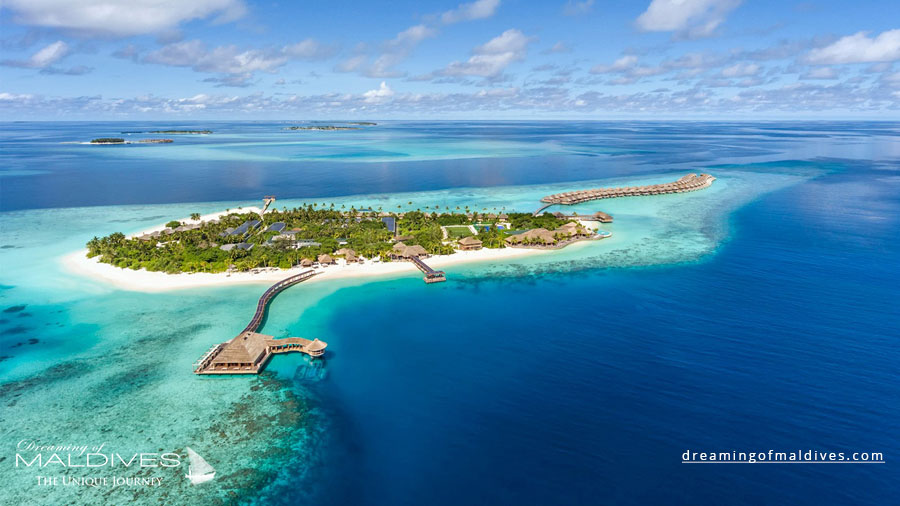 Maafushivaru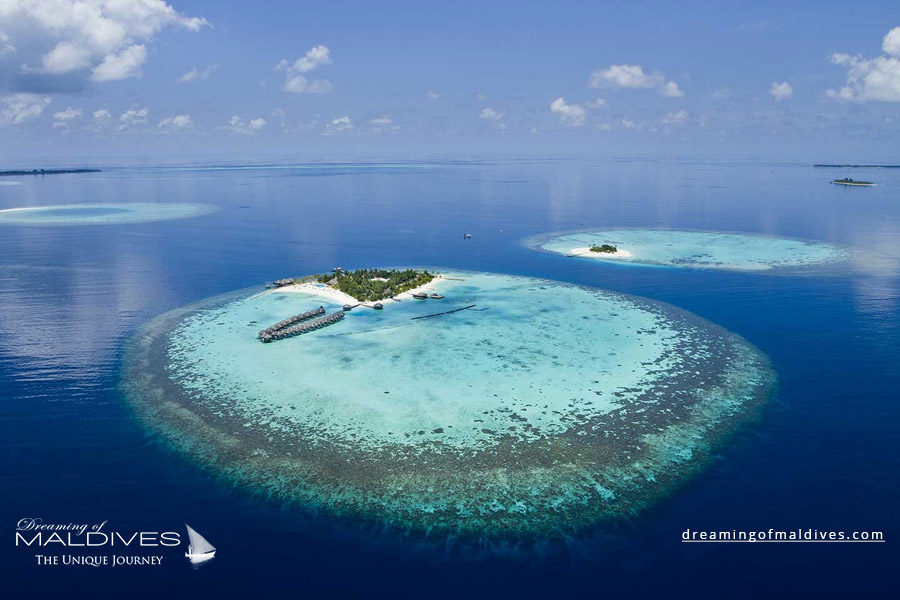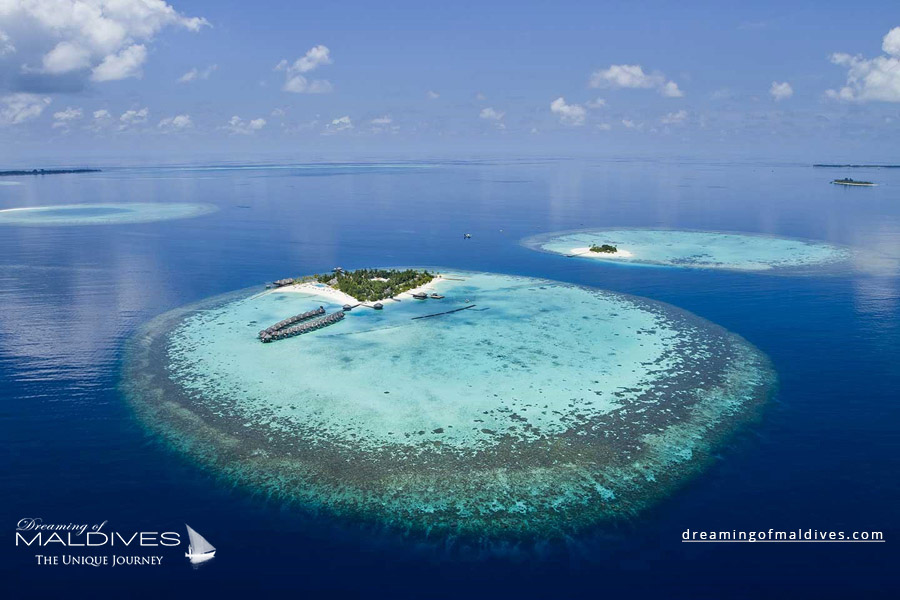 Baros Maldives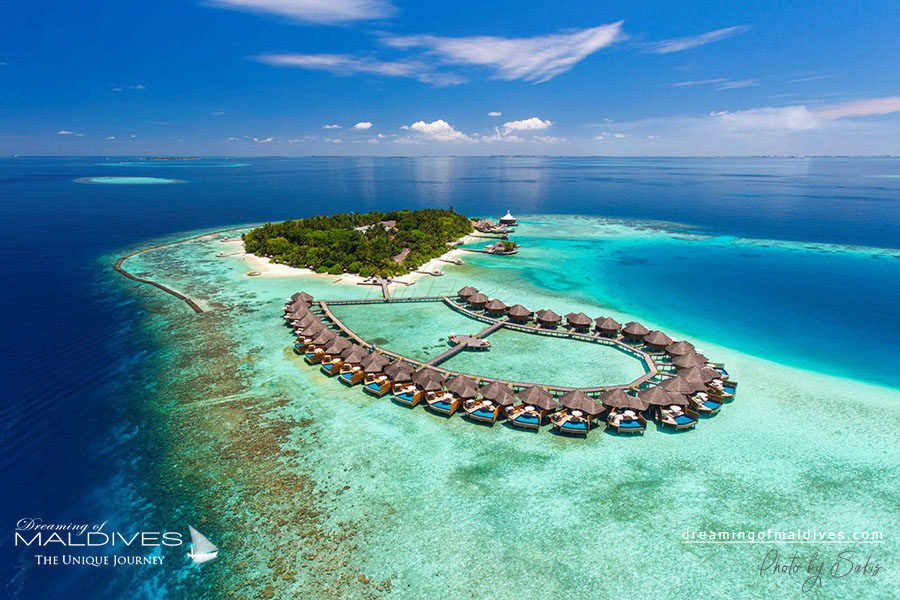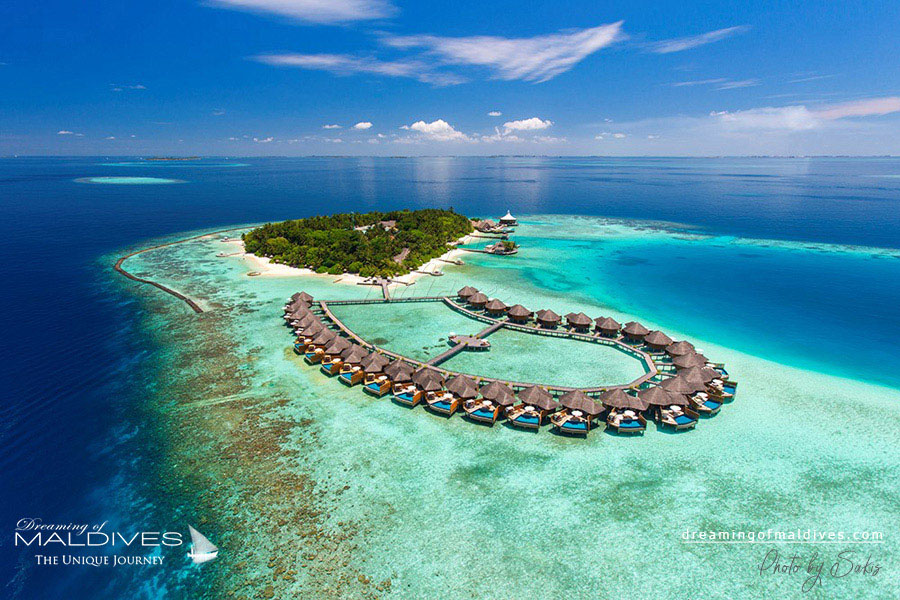 Komandoo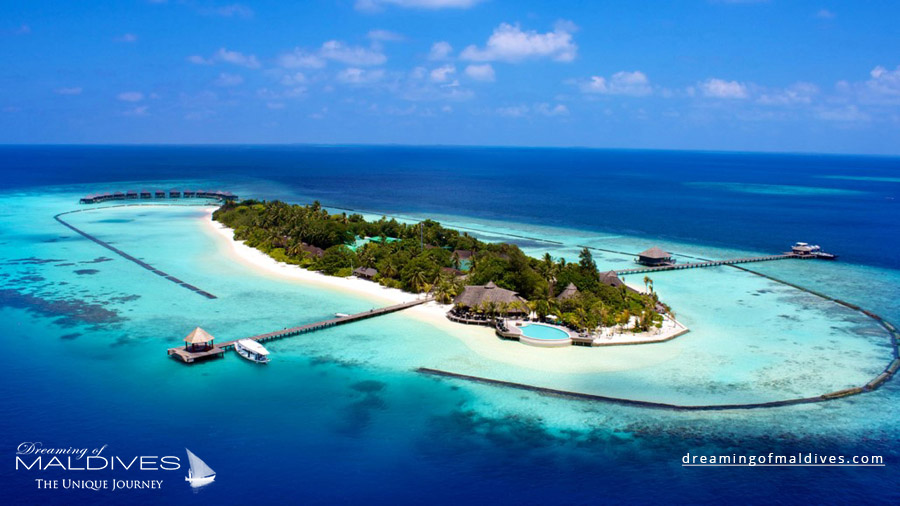 Angaga Island Resort & Spa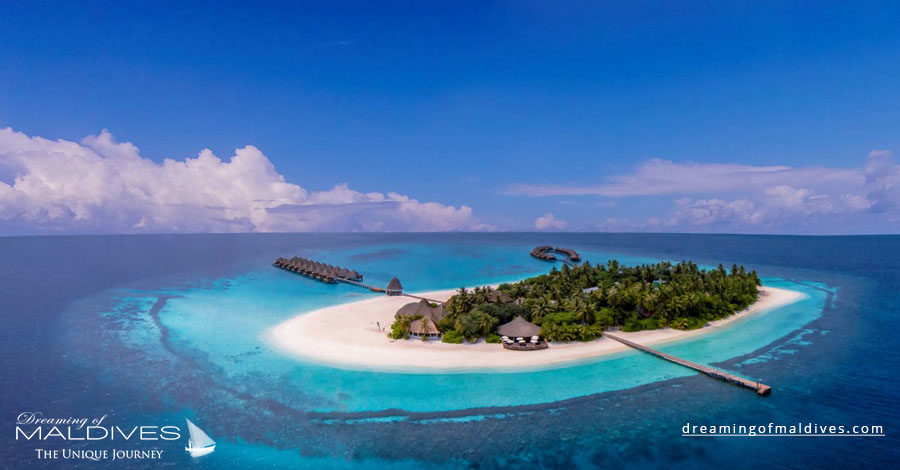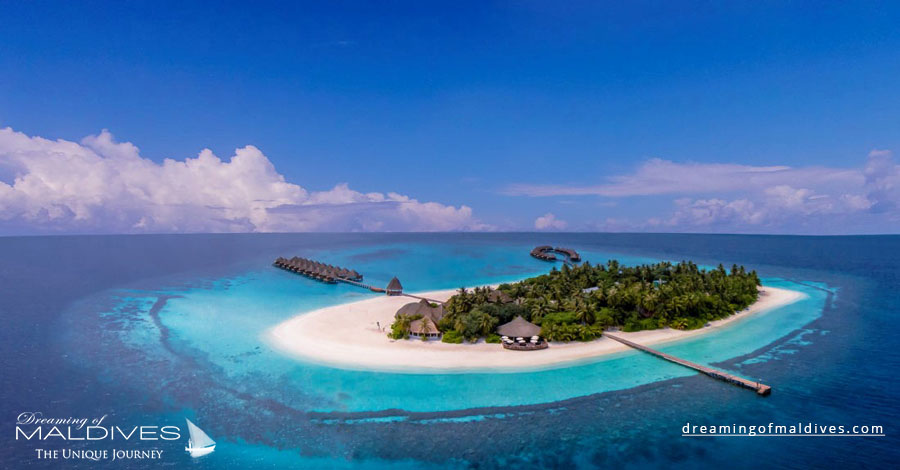 Bandos Maldives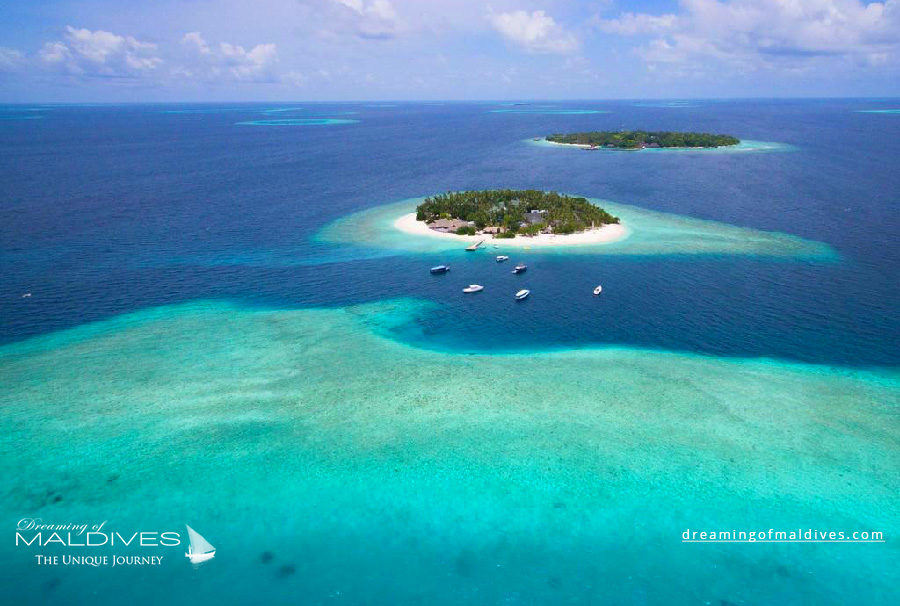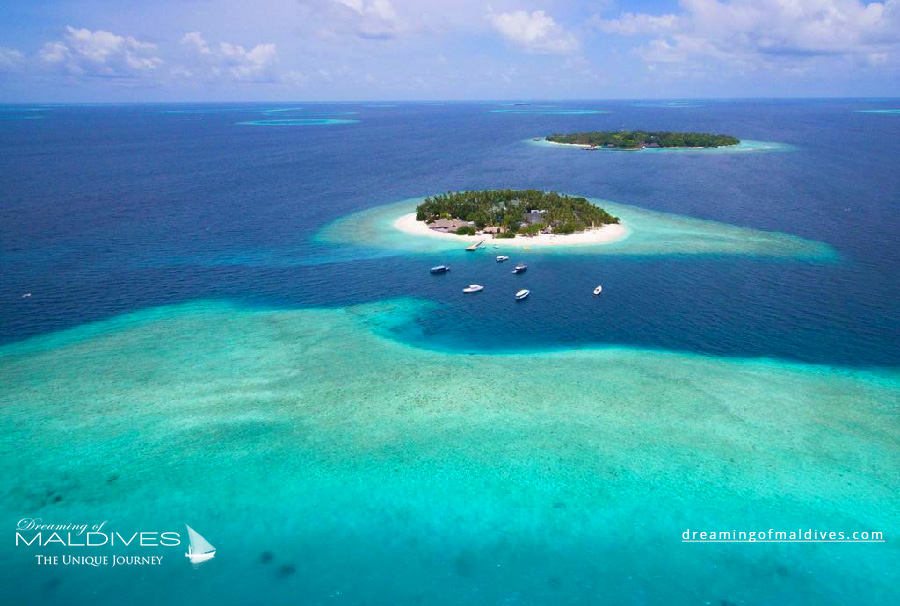 Cocoon Maldives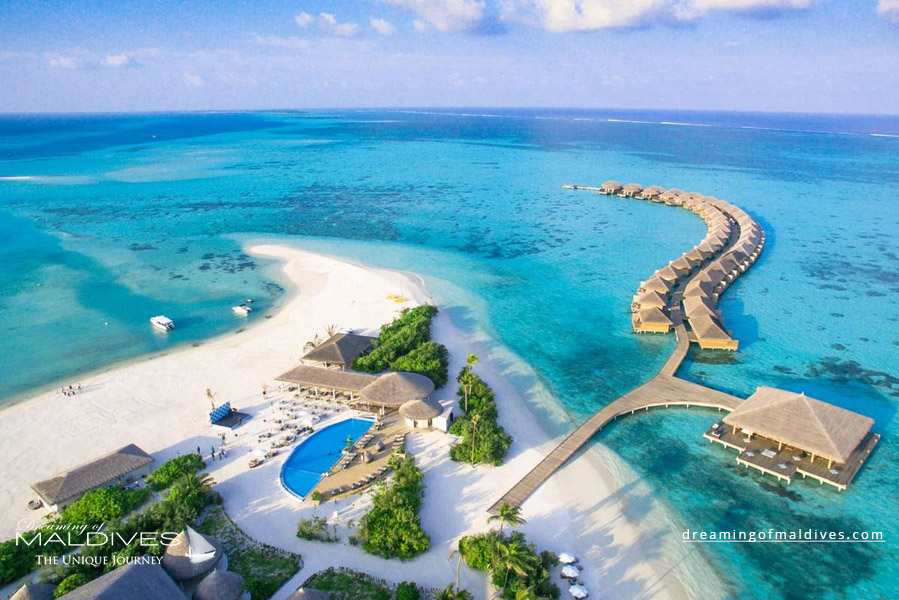 Dhigufaru Island Resort Maldives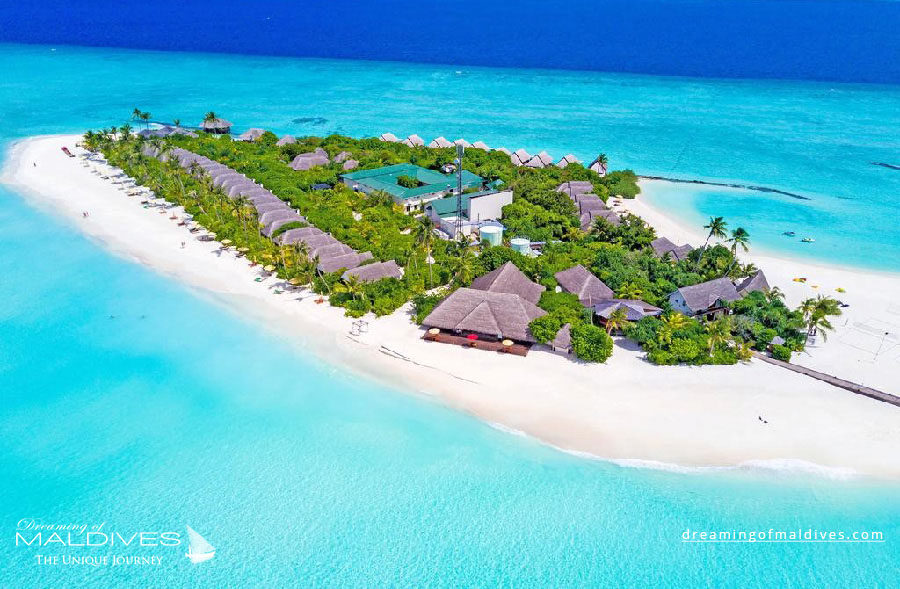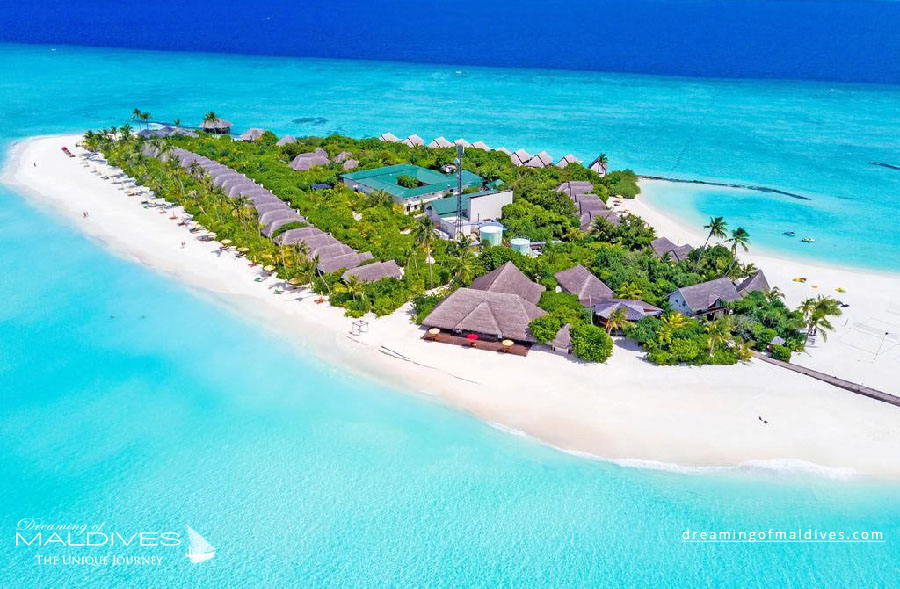 Medhufushi Island Resort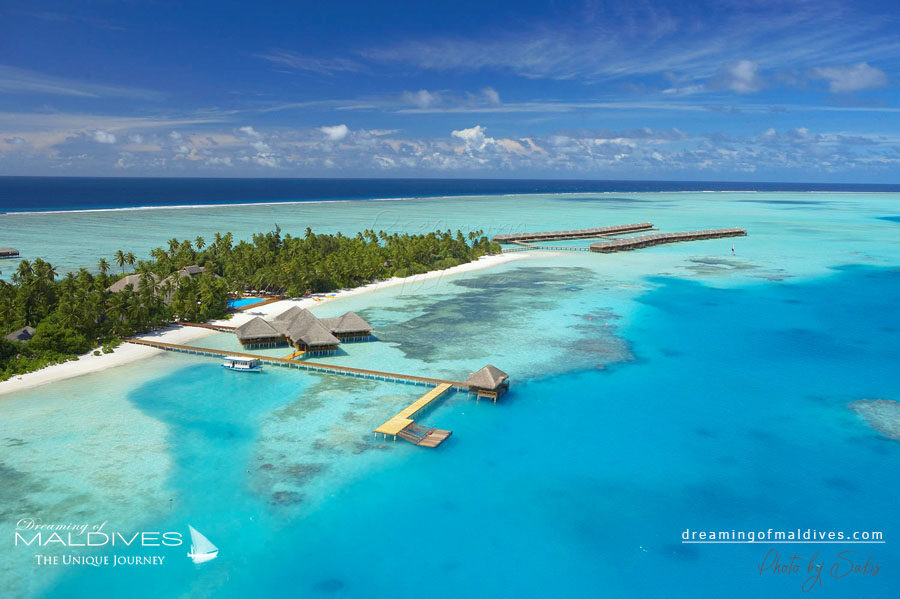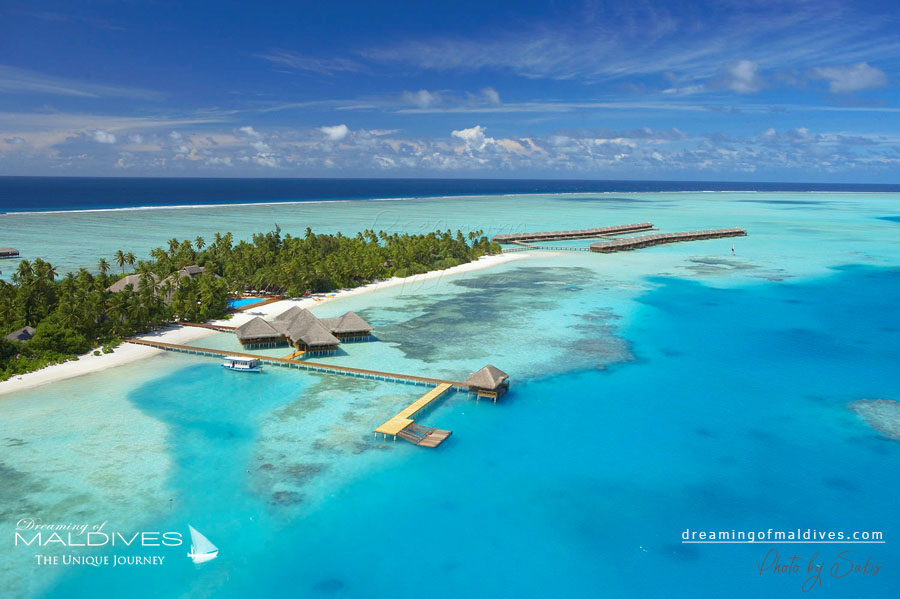 Diamond Thudufushi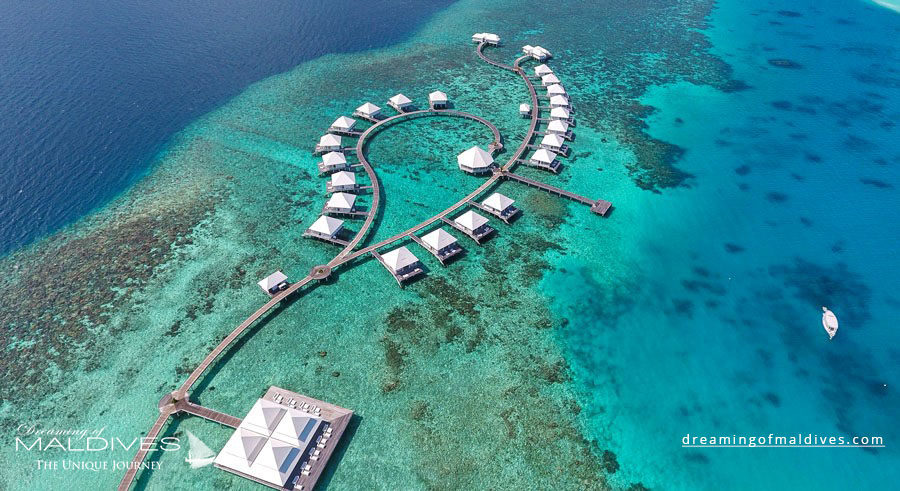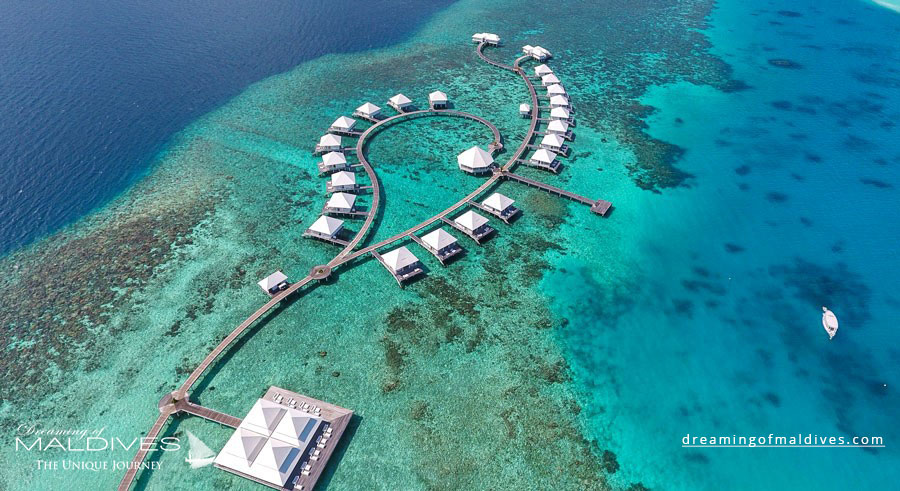 Malahini Kuda Bandos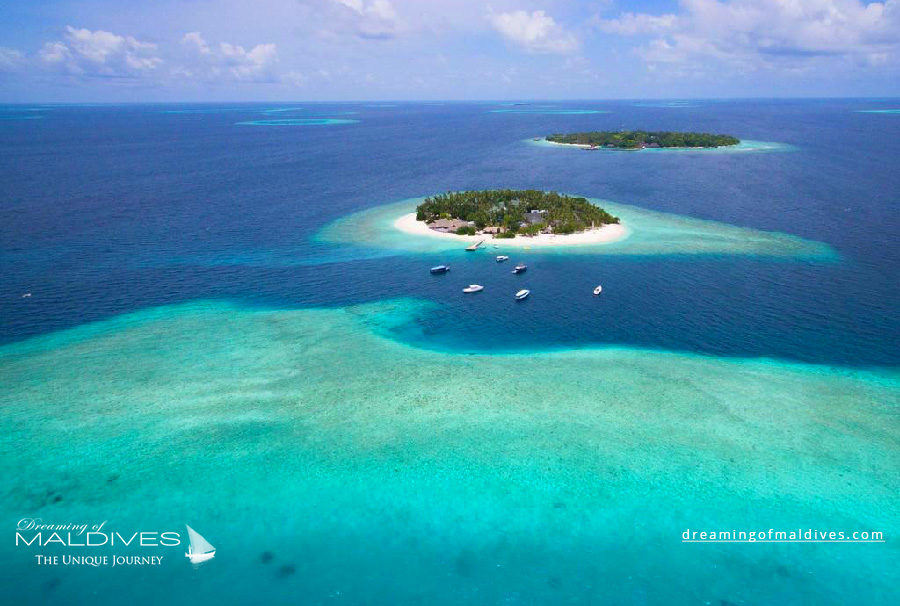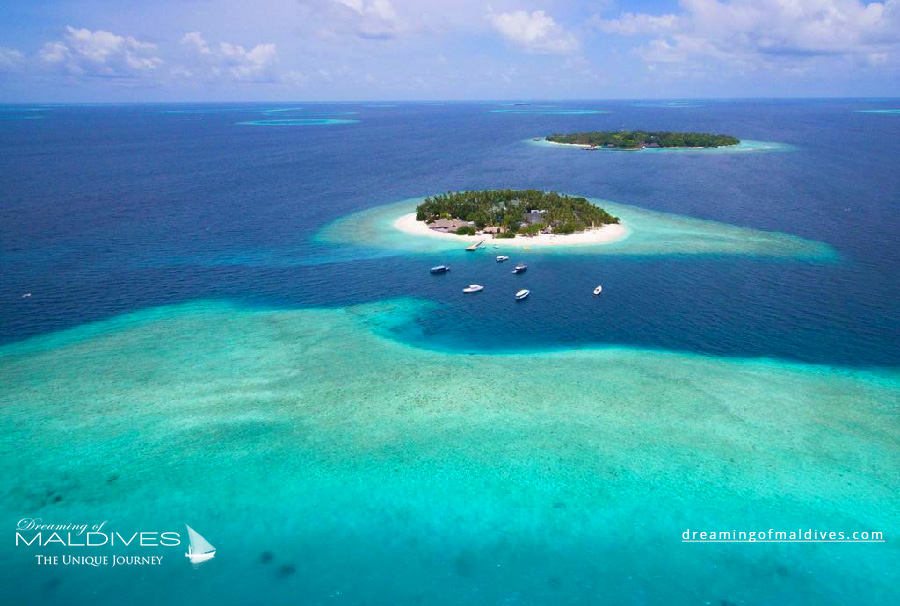 Ellaidhoo Maldives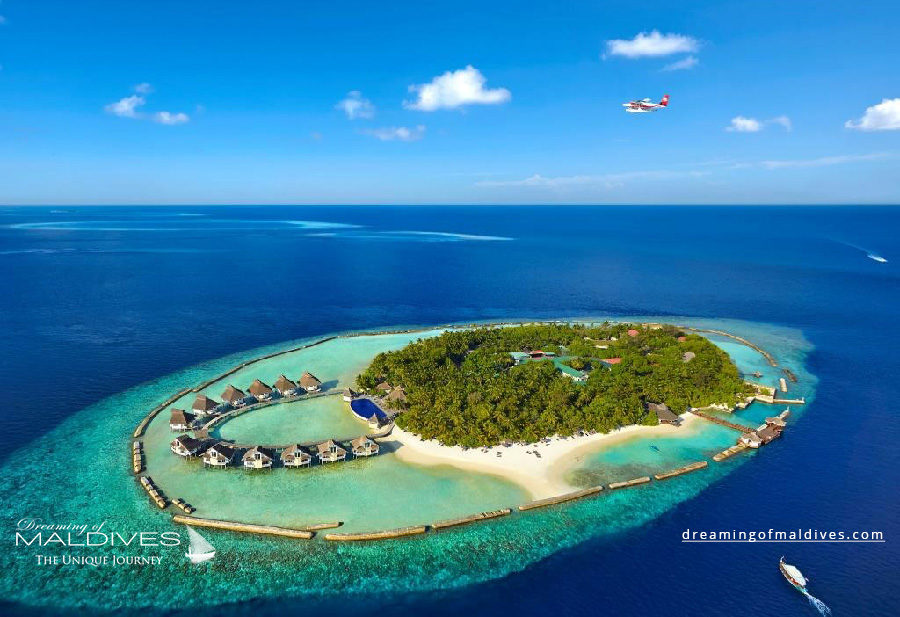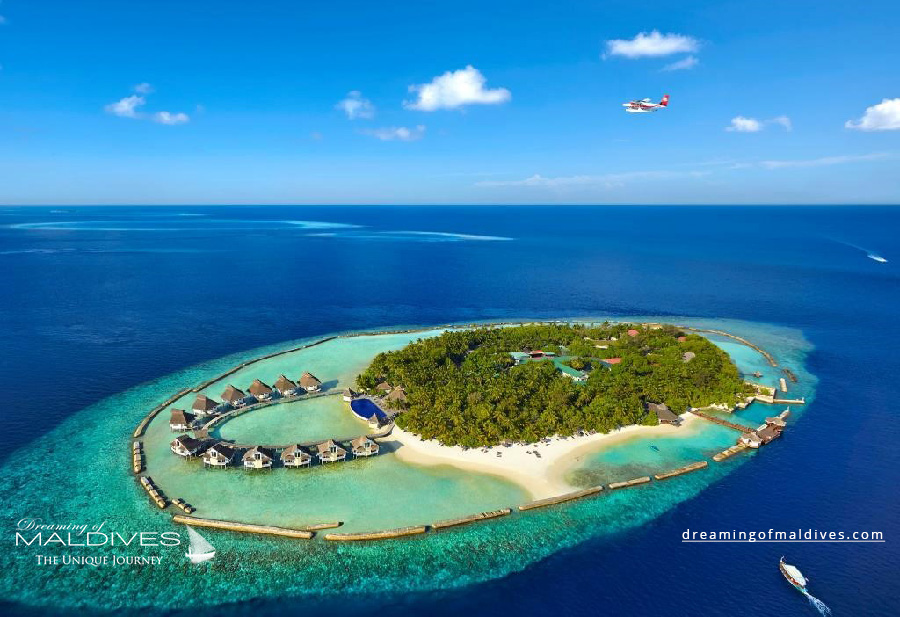 Four Seasons Voavah Private Island Maldives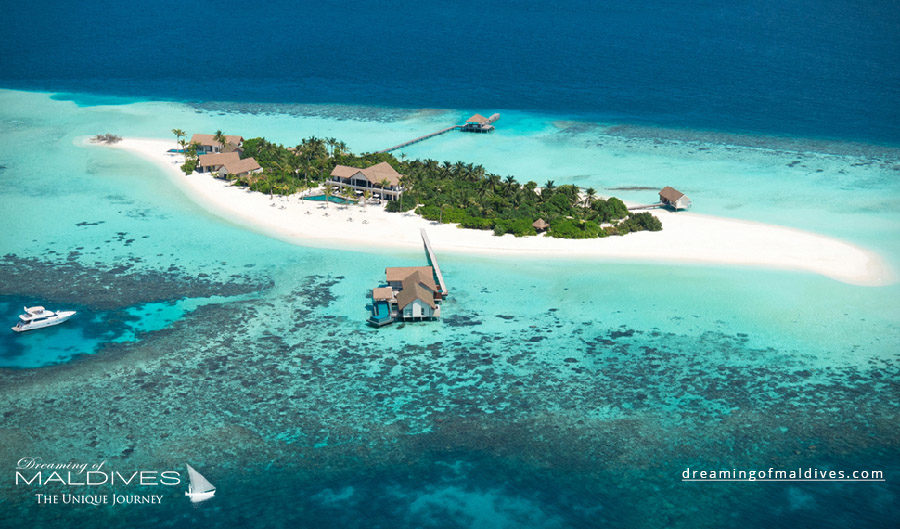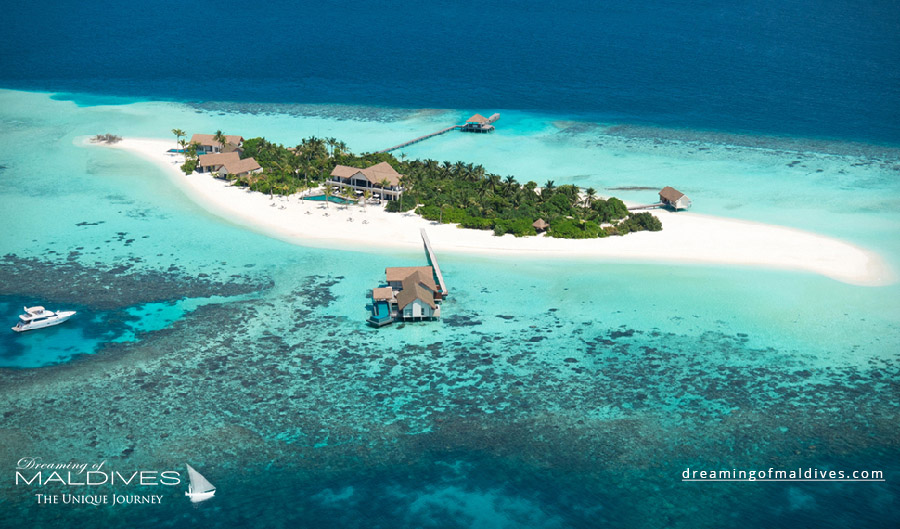 Kanuhura
Kandima Maldives