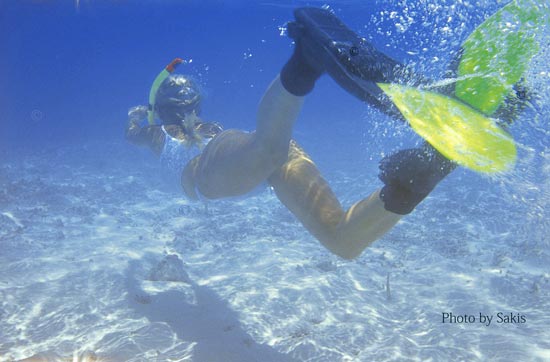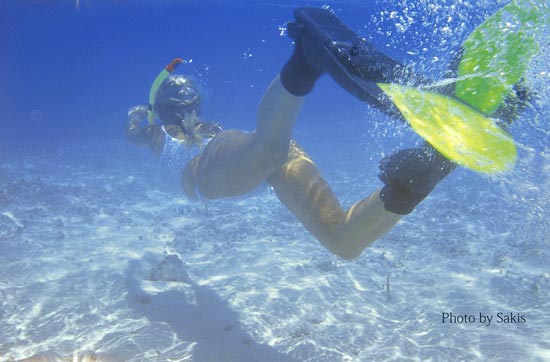 You can enjoy the breathtaking underwater life in Maldives by simply having a mask and fins, and wading your way along the surface of the waters with fantastic visibility of the sea contributed by the clearest waters on the Earth with all year around water temperature at 20°-30°C (68°-86°F), and lagoons often reaching 32°C (90°F).
Islands with narrow reef flats and wide lagoons are the best for snorkeling.
Resorts that don't have a house reef, provide tourists with boat trips to the good snorkeling sites where you can see sharks, turtles, anemones, schools of sweet-lips, eels, octopus, rays and thousands of colorful tropical fishes.
This activity is so simple that children can do it.
You don't know to swim ? Well, then just put your mask on, walk a few steps inside the lagoon and bend down to look inside the water…you'll probably spot life !
Snorkeling in Maldives is truly unique.
Read our special Focuses about Snorkeling in Maldives