Snorkeling and Diving at Island Hideaway Maldives in a few words.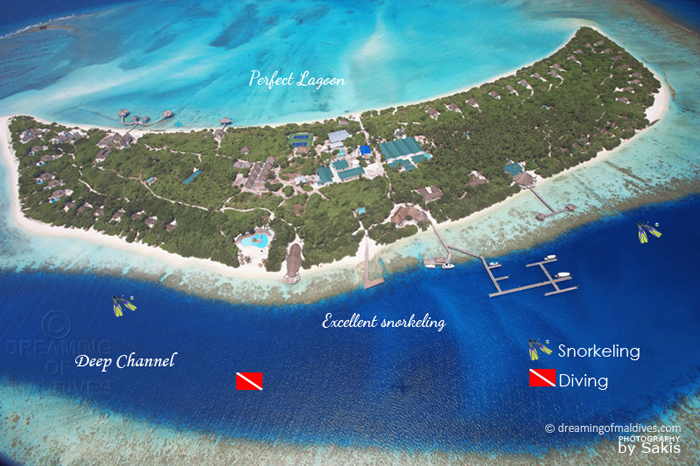 Diving in Haa Alifu Atoll is another experience from the ones that can be done in Central Maldives. There, no commercial diving activity or big groups of divers.
The Island has over 20 great untouched dive sites within a 5-60 minute range.
Main Dive Sites :
Aquarium
Dhonakulhi Channel
Heaven & Hell
Cathedral
Ihavandhoo Channel Thila
Snorkeling at Island Hideaway Maldives
The House Reef:
Dhonakulhi has its own house reef 10-30 metres away with amazing coral walls all along the East-side.
Beginners will stay inside the House reef for best safety and advanced will try the long walls outside from it.
PAY ATTENTION : Have a chat with the Dive Center before going to explore the outside walls! Currents can be dangerous.
Snorkeling in Maldives
Diving in Maldives
Follow us on Facebook, Youtube and Instagram 
for more Maldives Dreams & Stories
Your TOP Best Maldives Resorts 2023
YOUR CHOICE. YOUR DREAM. YOUR VOICE
[ Official ]
Traveler's Choice
12th Edition