Follow me to discover Milaidhoo Island Maldives in this new review. Welcome to one of the most romantic island in the Maldives. – updated in 2022.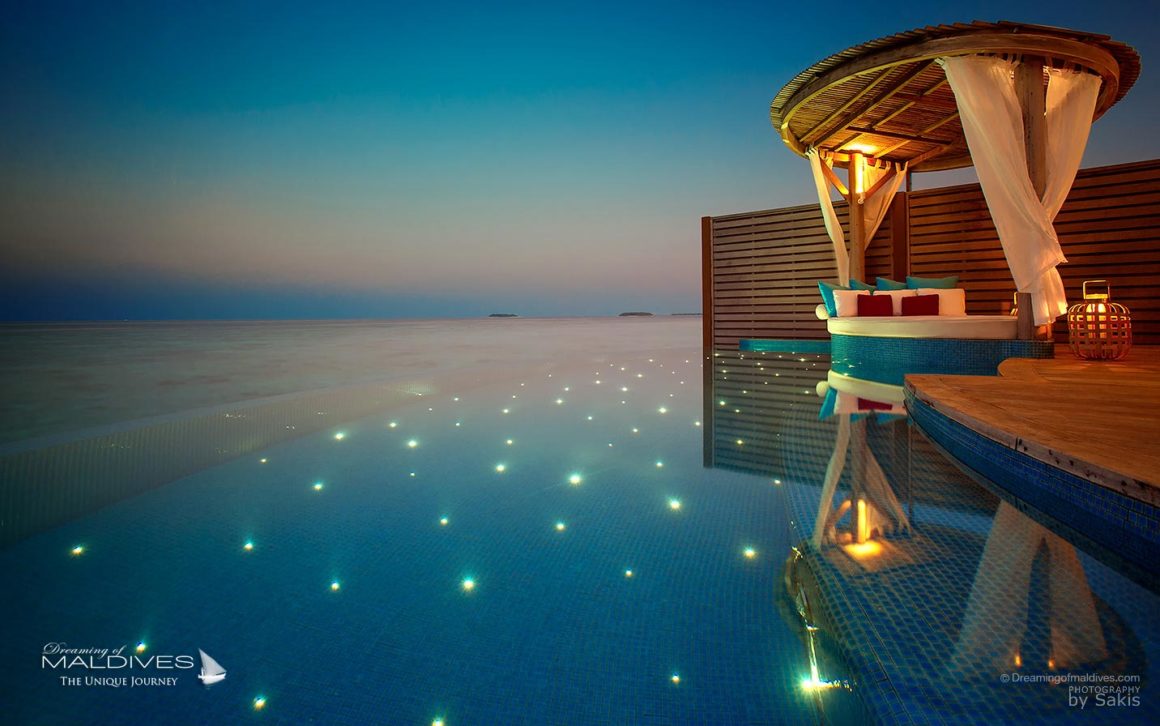 Opened this last November 2016, 01st, Milaidhoo is already one of the hottest new resorts in the Maldives right now.
Behind Milaidhoo concept, is the team & management of Maldives crown precious jewel, Baros Maldives.
Renowned for its excellence for long now, Baros Maldives has been listed by Dreaming of Maldives readers as one of the most wanted resort in the TOP 10 Maldives Dreamy Resorts, for several years in a row.
Discover Milaidhoo. A Maldivian Dream
I must say that I've been eagerly waiting for this new resort to open. My main wonders were not about the future qualities of the resort services. No. It was more about its design and concept. Knowing Baros Maldives very well myself, I anticipated a wonderful island .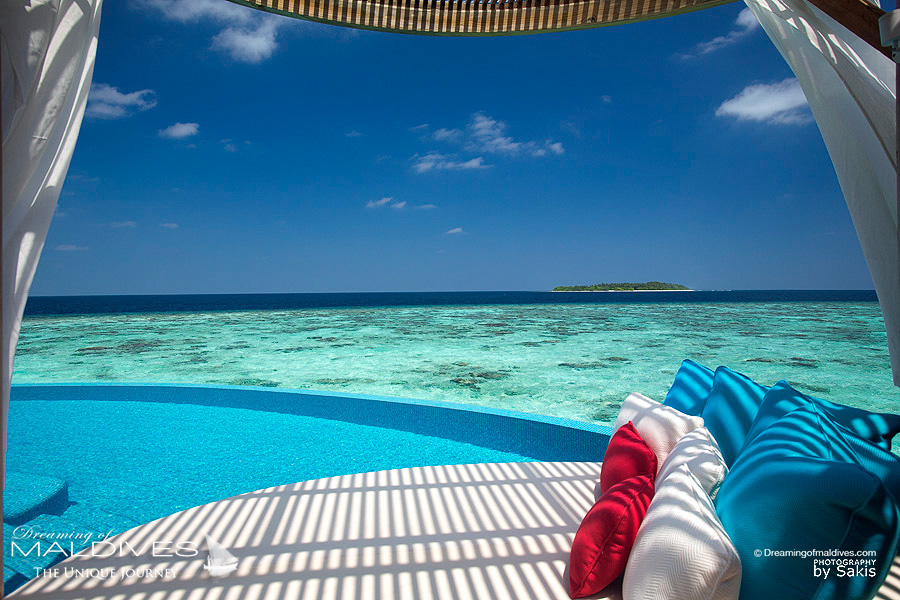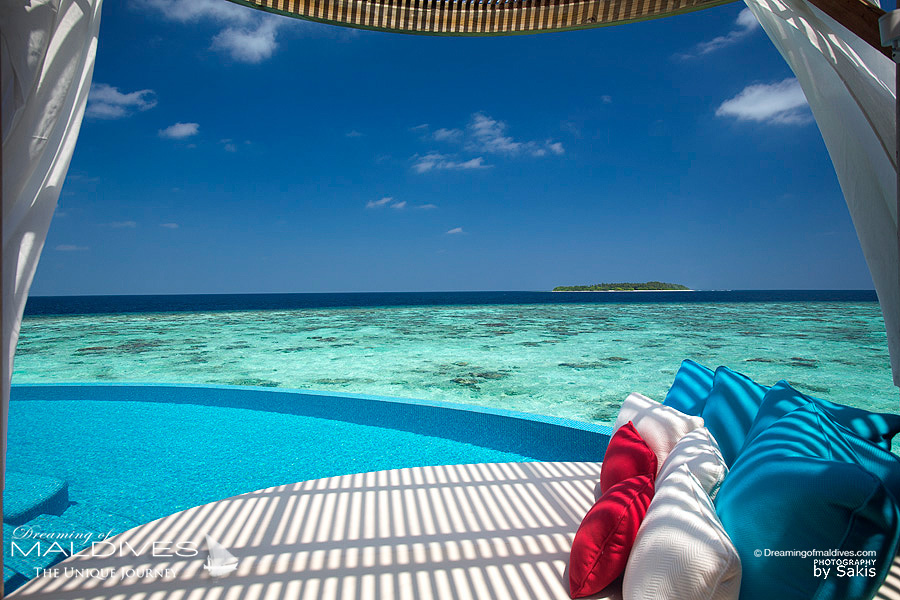 Although Baros hospitality has been proven for years, I was still wondering if Milaidhoo would be (just) another Luxury Resort (there are so many now and many more to come).
About opening a resort in Maldives.
Opening a resort in Maldives is not a guarantee of success, despite the destination aura. Competition is tough, some companies make it and some other don't, mostly in the Luxury branch. Design failures, concept failures, marketing failures, undelivered services and promises…rises and falls happened and will happen again, for various reasons, but that's another subject.
Before the opening, from the first press releases and Artist Impressions available, there was something different about Milaidhoo. Something personal.
We visited Milaidhoo.
And, well, yes. It is beautiful and it is different.
Milaidhoo is all about Maldives
Milaidhoo offers a return to a classic, relaxed Maldivian holiday with a lot of Style.
The resort villas were designed by local very talented Maldivian Architect Mohamed Shafeeq, whose portfolio includes some of the most beautiful resorts features in Maldives ( the so Iconic Lighthouse restaurant at Baros Maldives is his idea ) and numerous luxurious resorts in the Indian Ocean ( Seychelles, Mauritius, Thailand…).
At Milaidhoo, everything is about Maldives. Smooth lines, blending colors and architecture, thatched roofs and a lot of wood. No hard perspectives, no concrete, no cement.
One of the Resort restaurant is actually a series of 3 gorgeous traditional Maldivian boats, called Dhonis. Genius idea ! The result is amazing.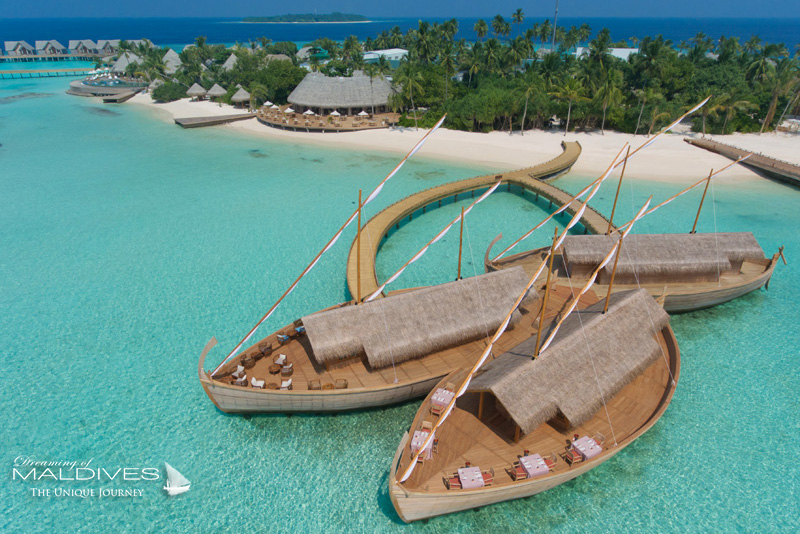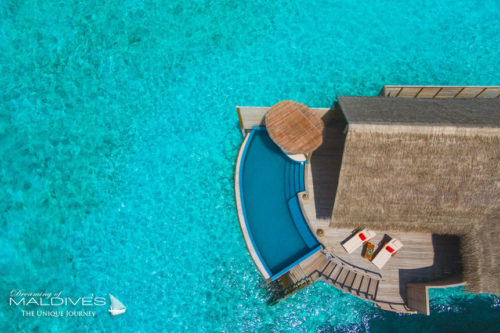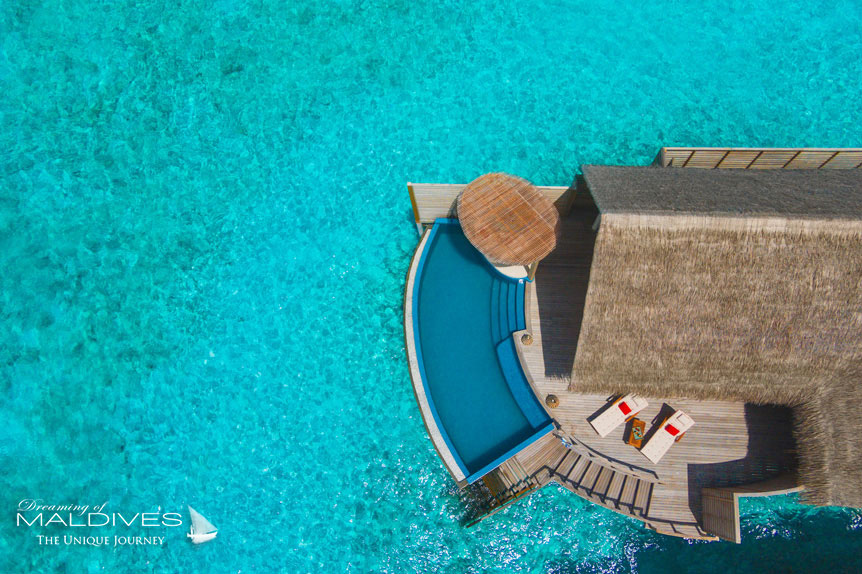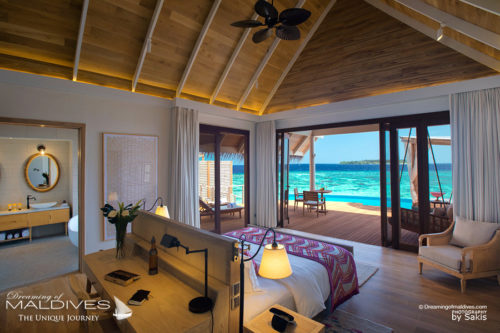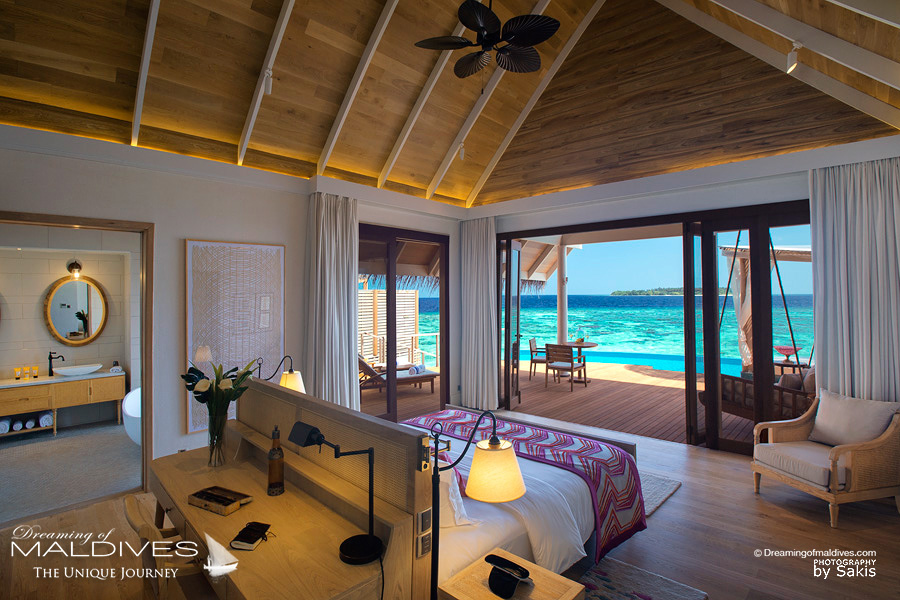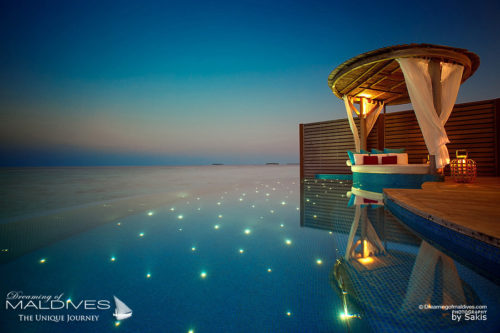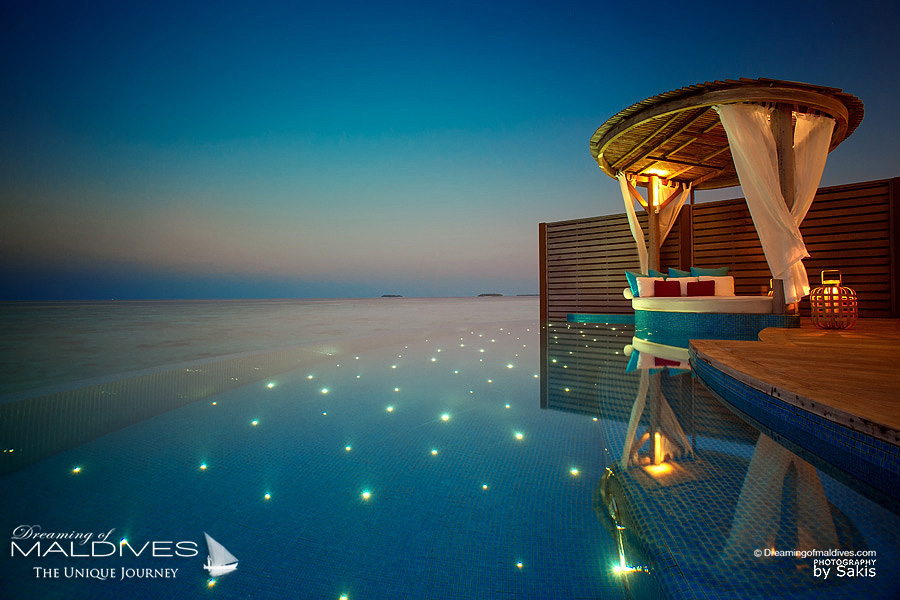 ABOUT YOU
Yes, Milaidhoo is all about you and…LOVE
The idea here is to focus on people and personal sensations.
Milaidhoo philosophy is to care about each guest in a "custom made and made for comfort" way. They aim to provide the very best in a way that everything is individually tailored to each of us.
Elegance, simplicity and a lots of carefully crafted attentions are provided along the stay.
They are called Moments.
And About LOVE
For the story, Milaidhoo has named a Star after itself. Yes, in the constellation of Gemini at RA 6.462 and declination +18.50, there is a Star called Milaidhoo.
And it doesn't stop here. Honeymooners will have their Star too !
As a Resort clearly made for lovers, special moments were crafted for Honeymooners.
The Honeymoon package, rightly named "The Perfect Honeymoon" package is delightful. It also includes a 60-minute spa treatment for 2 at the over water Spa, a romantic 3-course candlelit dinner at your villa, a Chef signature honeymoon cake and a bottle of champagne.
Custom Engagement and wedding ceremonies are also proposed. Tempting events, custom-made moments, just name it because everything is possible, including renting the entire island for the wedding and all your guests.
Follow me for a guided tour of Milaidhoo with new Photos.
Milaidhoo. Visit & Photo Gallery


Milaidhoo
The Island
The small and naturally beautiful Island is located in Baa Atoll, at 35 mns by seaplane from Male International Airport.
Pretty & Tiny, Milaidhoo measures only 300m wide on 180m length, it is surrounded by the Dreamy Duo, so dear to me : a big blue lagoon on one side, perfect for swimming and practice watersports and a close & rich house-reef on the other for snorkeling pleasures. Perfection.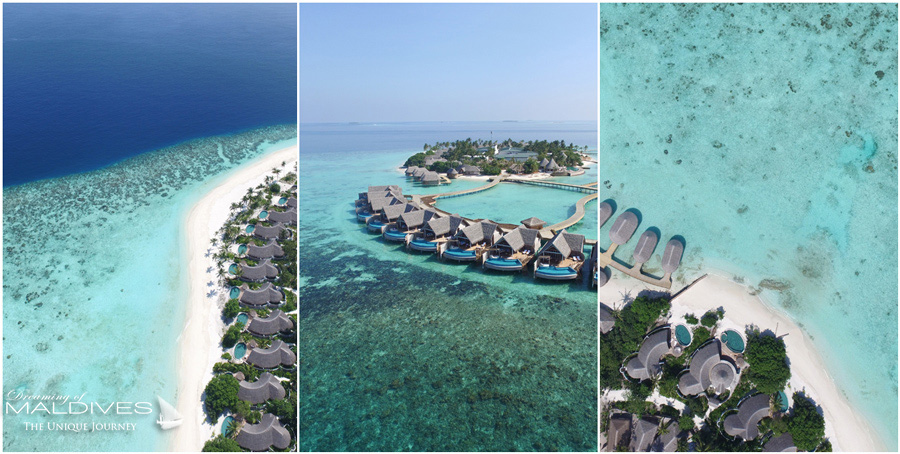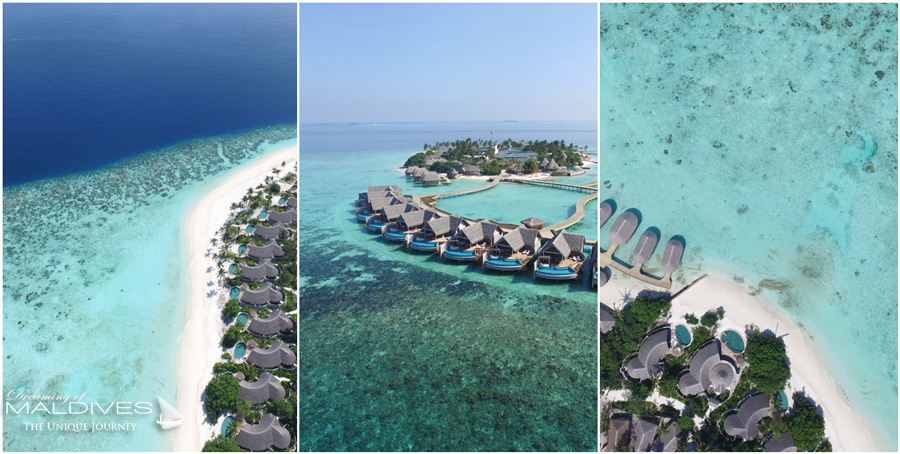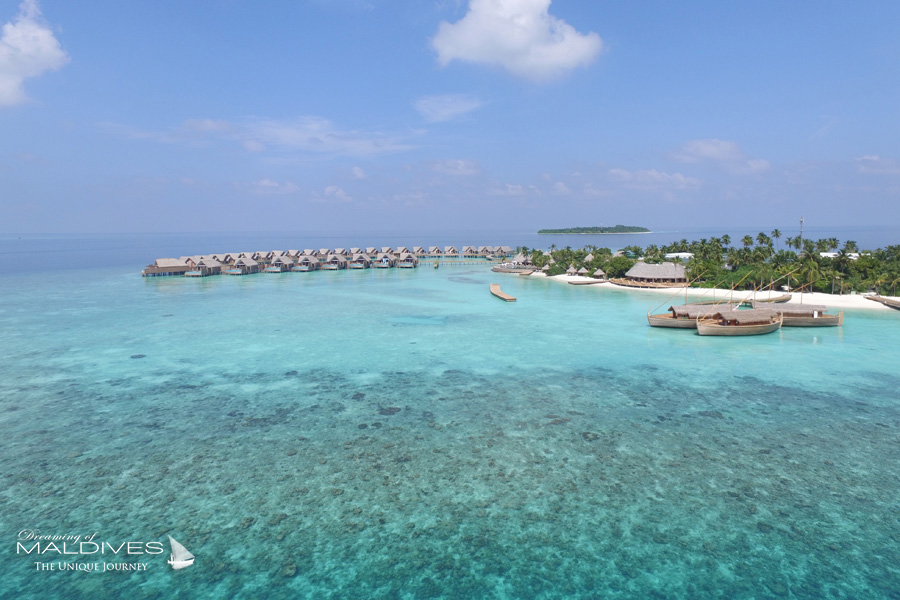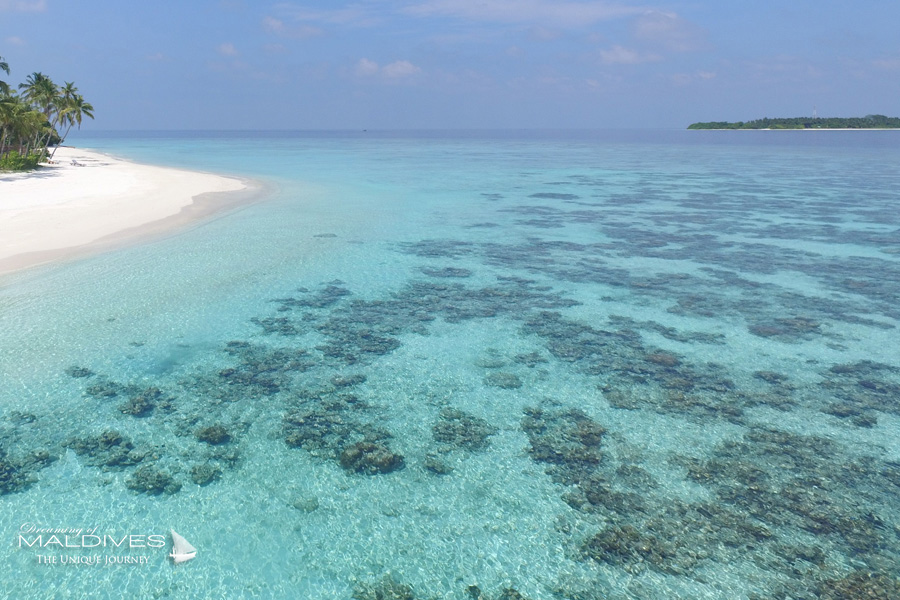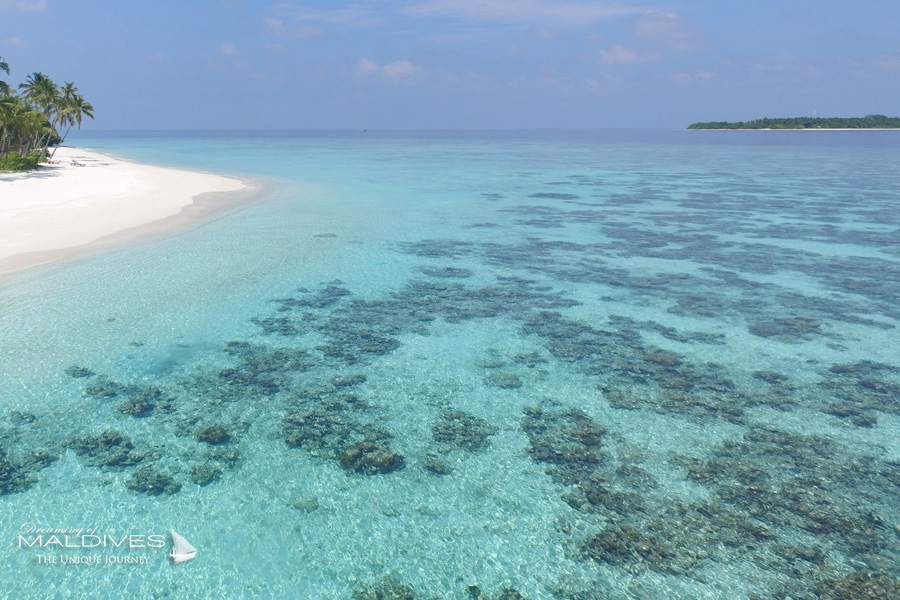 Resort Map
You can look at this map and locate the various places I will present you hereafter.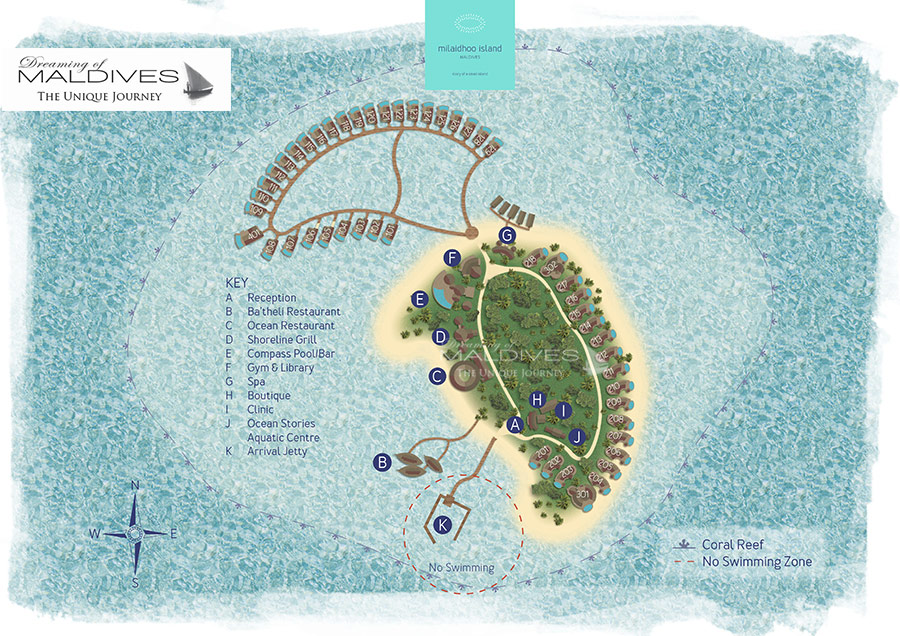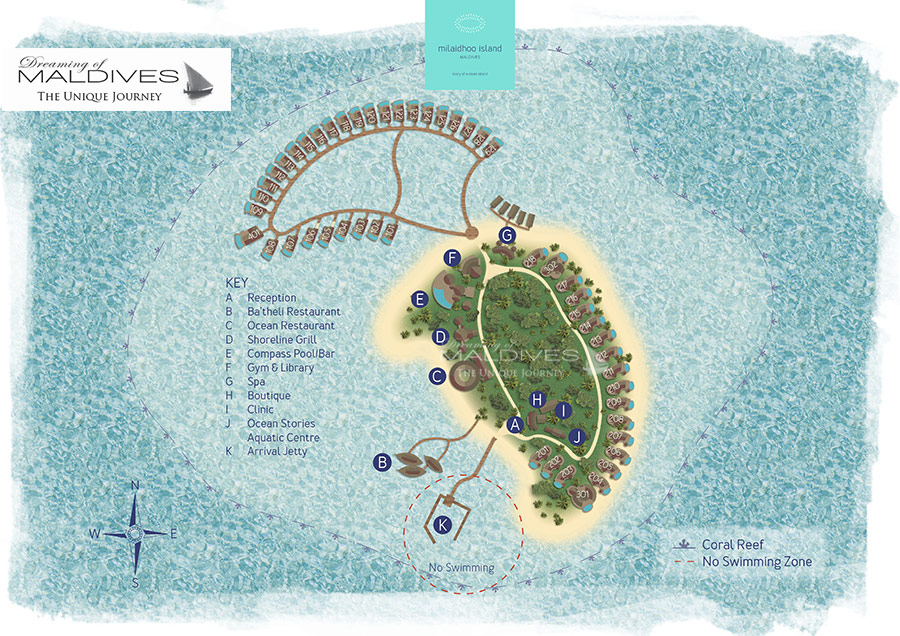 Milaidhoo
Restaurants & Bars
Milaidhoo takes gastronomy at heart with 3 restaurants, including a superbly conceived floating restaurant in shape of dhonis and 2 bars.
We love the Gourmet Plan which is a dine-around meal plan offering outstanding dining and drinks throughout the stay, including dinners at the floating Signature Restaurant Ba'theli once every four days. The special Inclusive Plan also includes a great selection of International and premium brands of spirits, cocktails, fresh juices, milkshakes and smoothies and a premium selection of wines, hand-picked by the resort sommelier.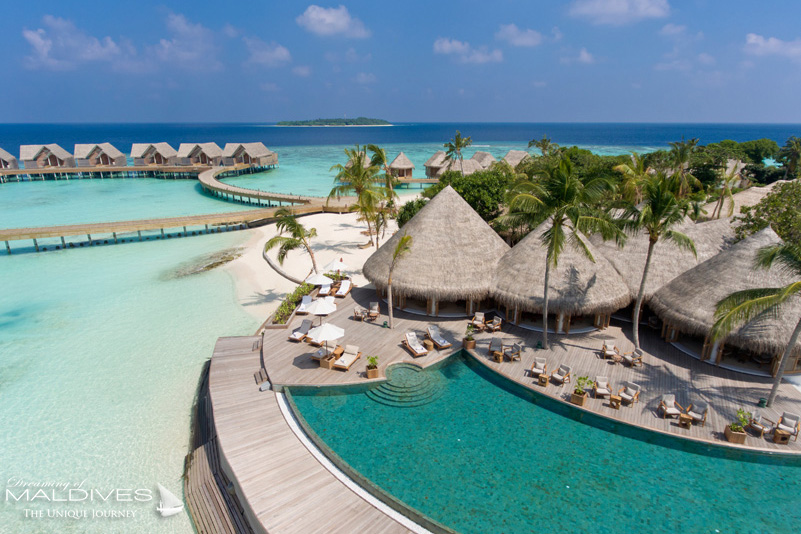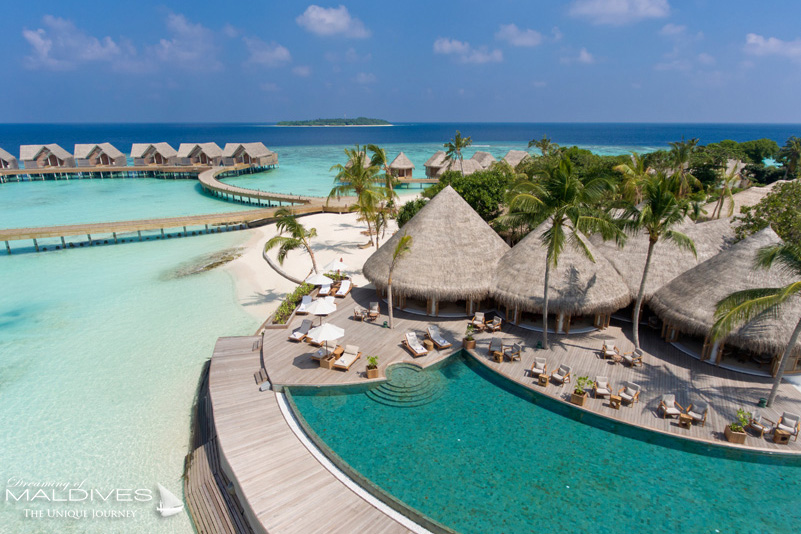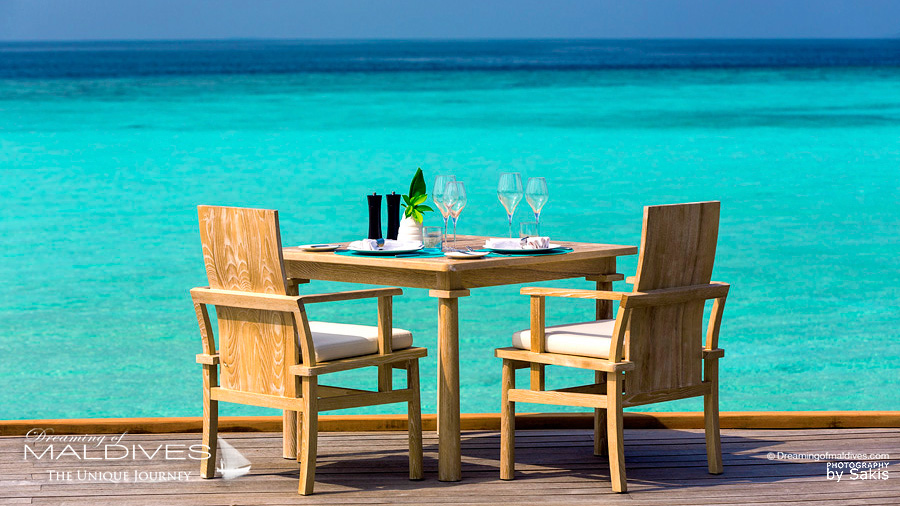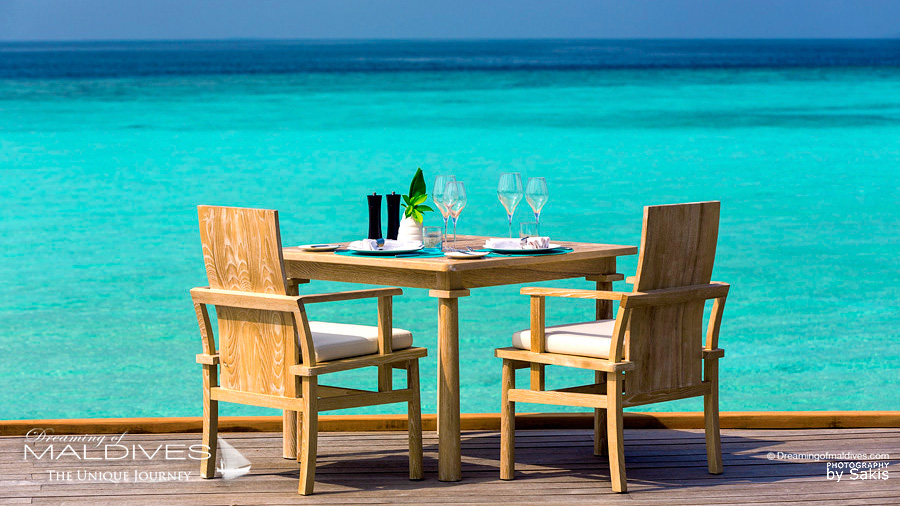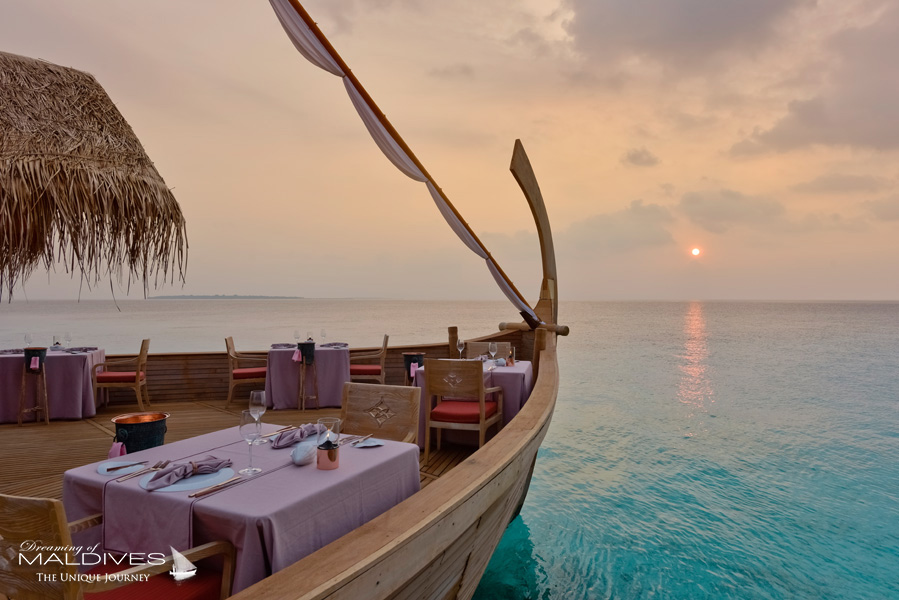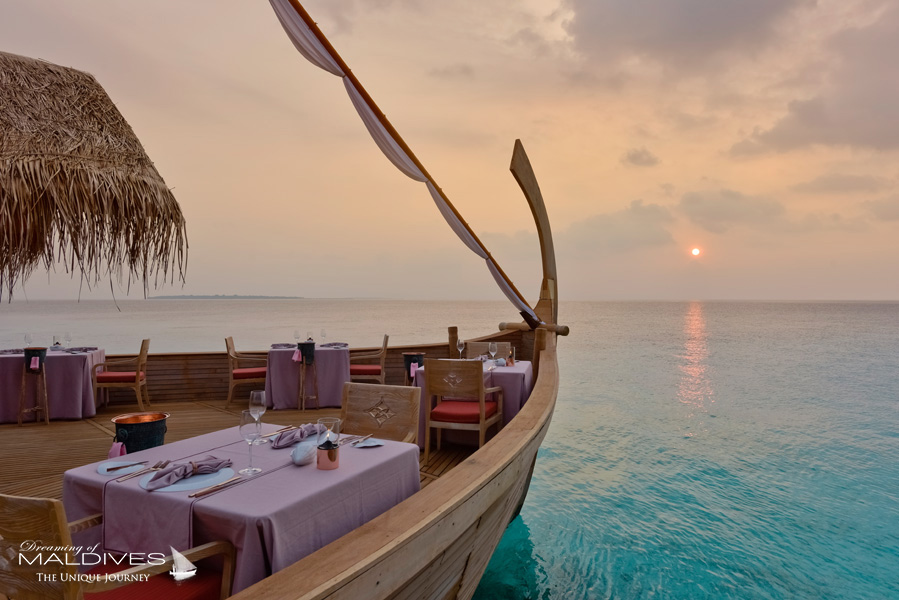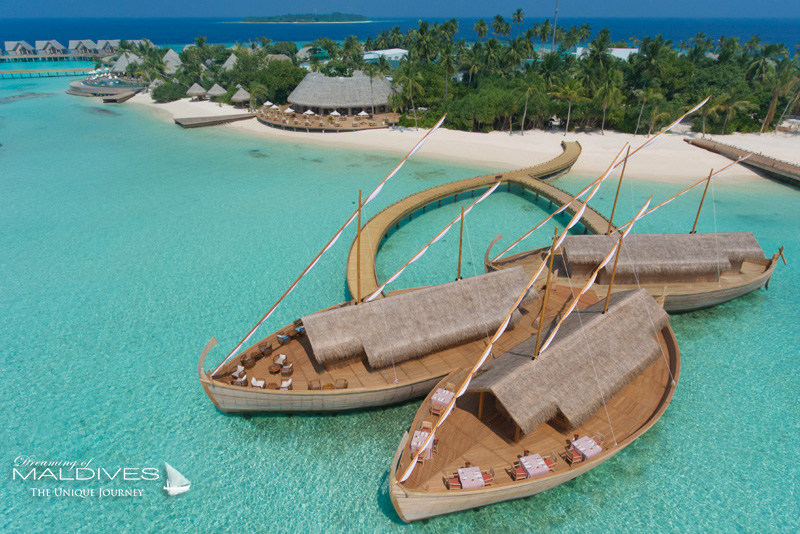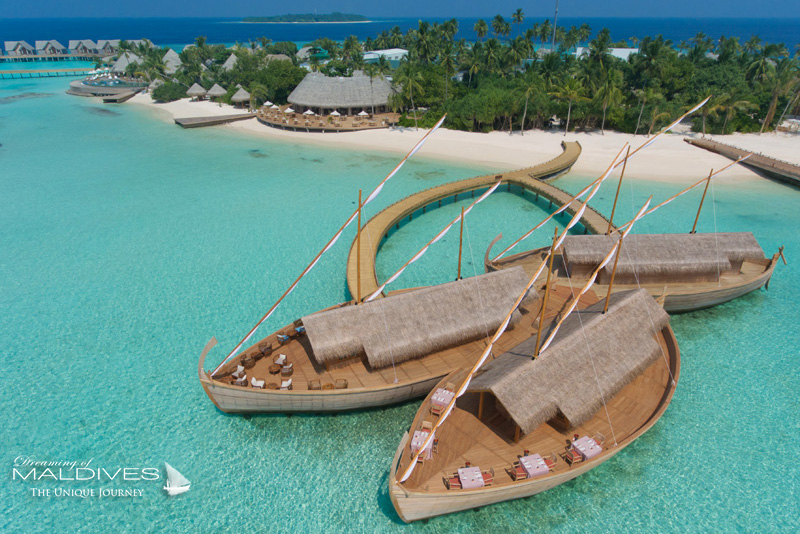 BOOK Milaidhoo Maldives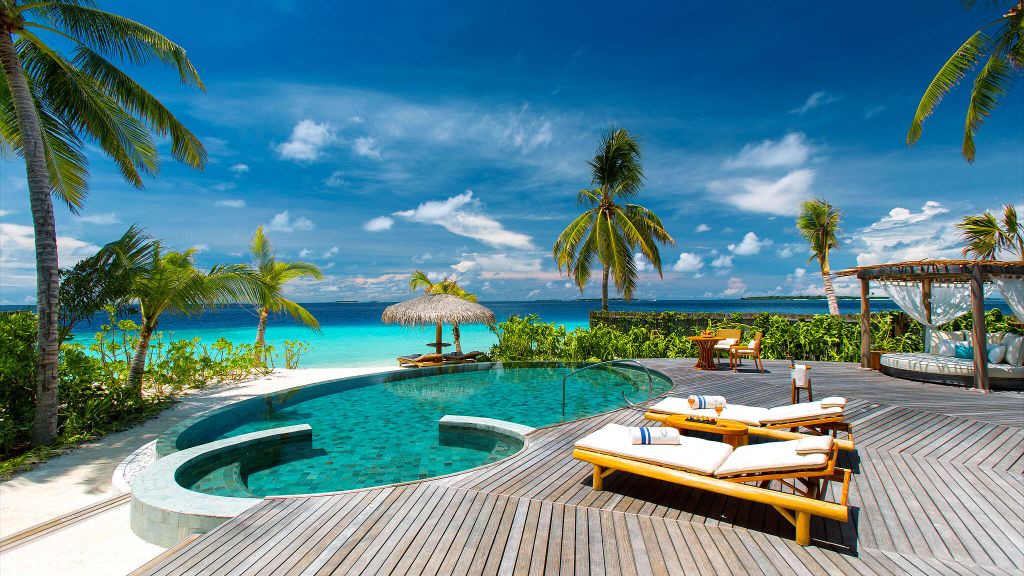 in association with our trusted partner
& personal counsellor in Maldives
Milaidhoo
The Villas
The Resort comprises 50 spacious pool villas located over-water and on the beach. All guest wishes are catered by an island host.
Very spacious and filled with light, they offer a 180-degrees view on the outside. Milaidhoo's Villas are designed by the brilliant Maldivian Architect Mohamed Shafeeq known for its ability to elegantly mix pure Maldivian style and contemporary design.
The
Beach Pool Villas
These fabulous Beach Pool Villas offer a lot of space with 290sqm of in and out areas. We absolutely love the very spacious (95sqm) round Terrace surrounding it. The Lounge gazebo is an invitation to chill.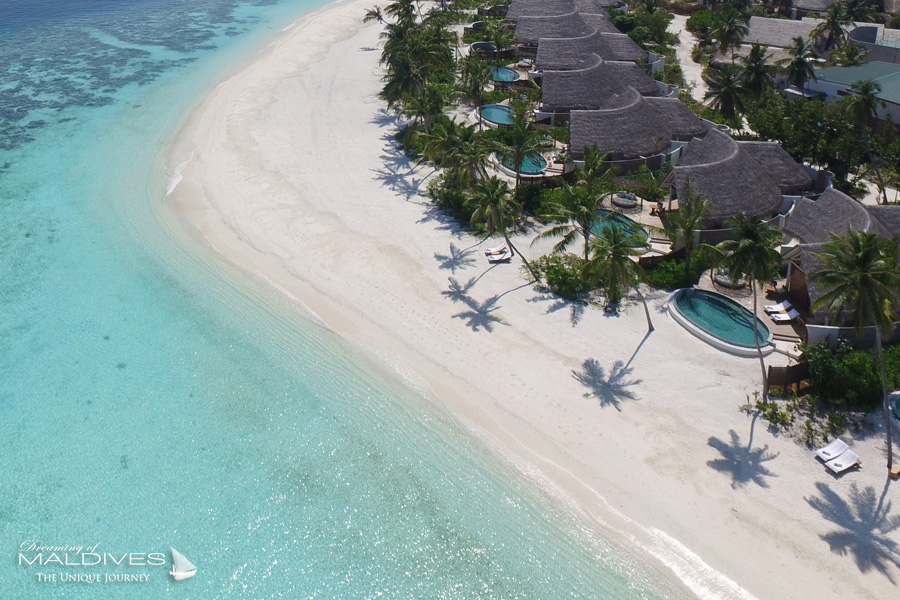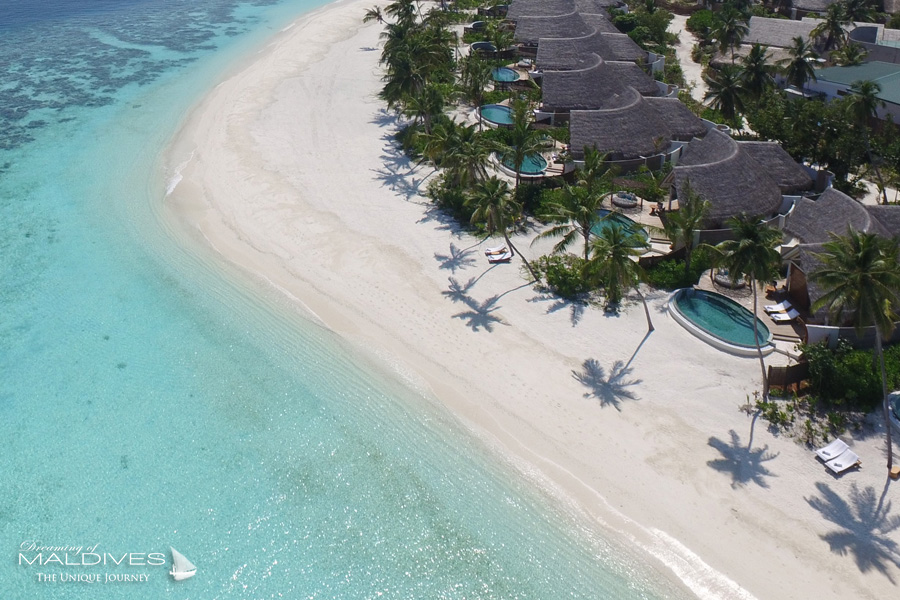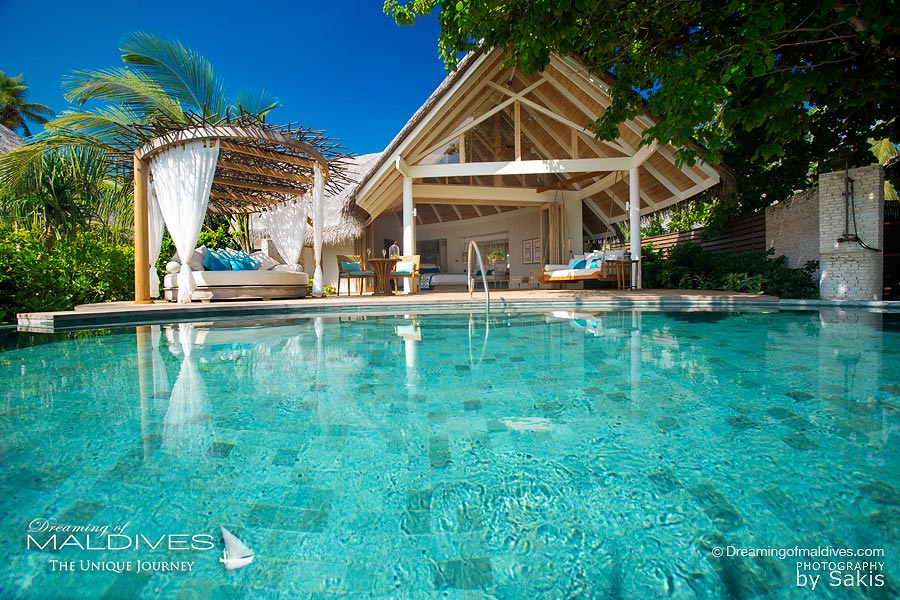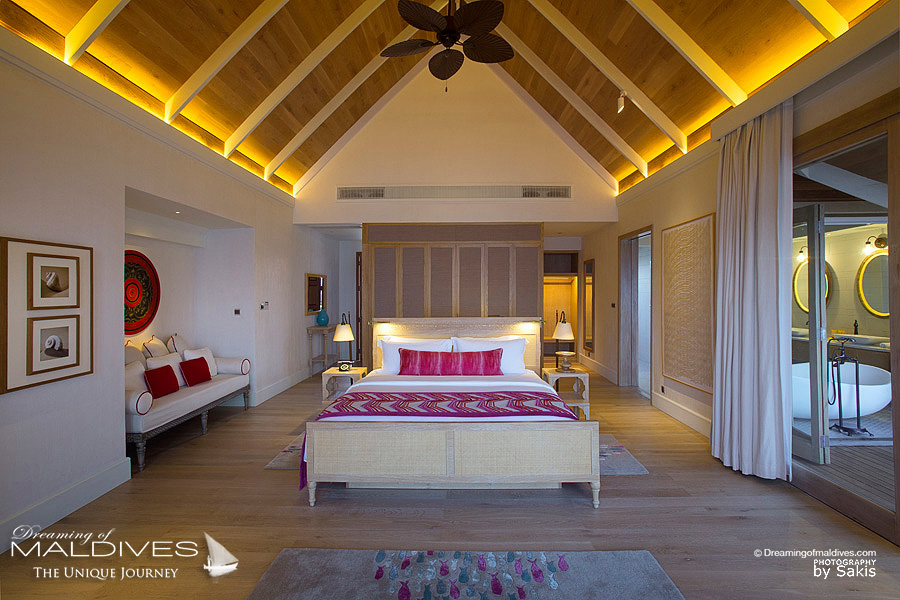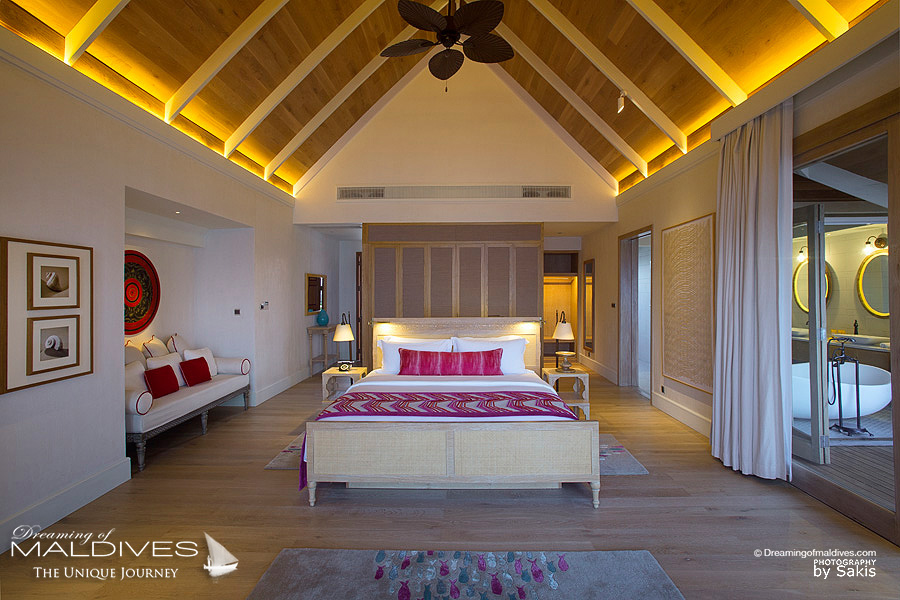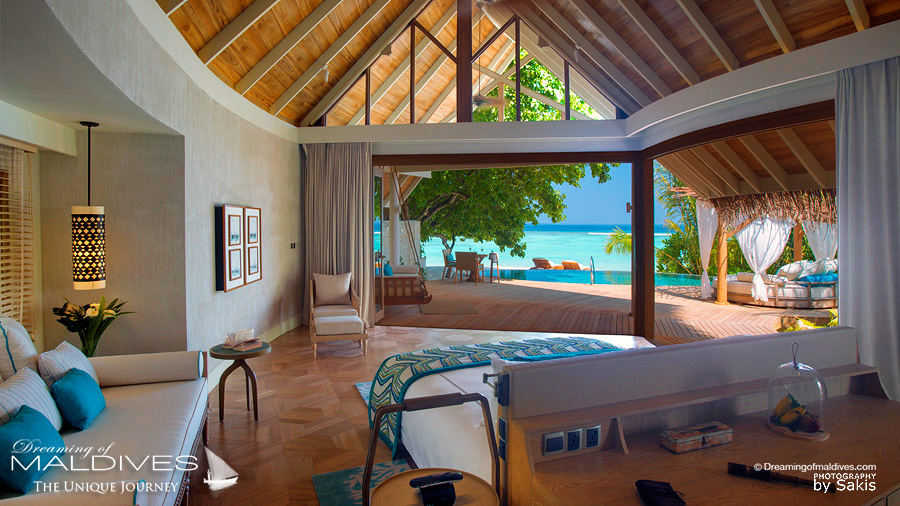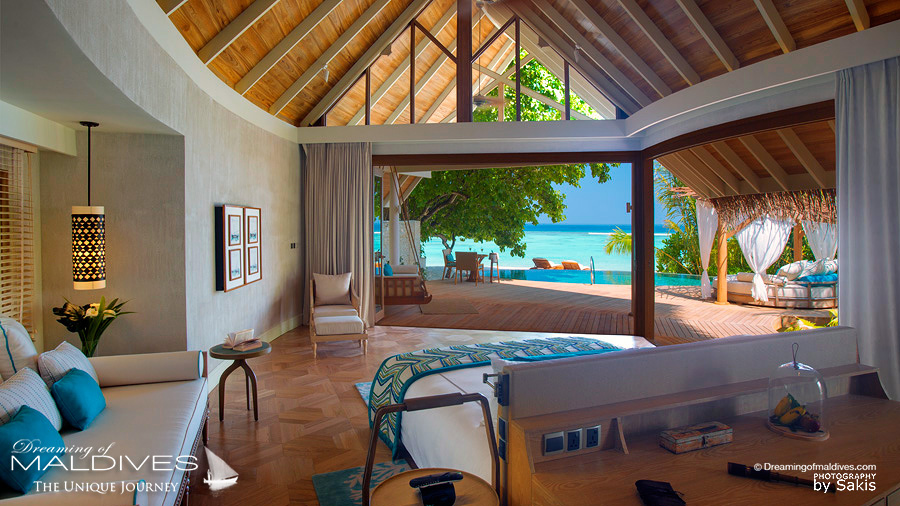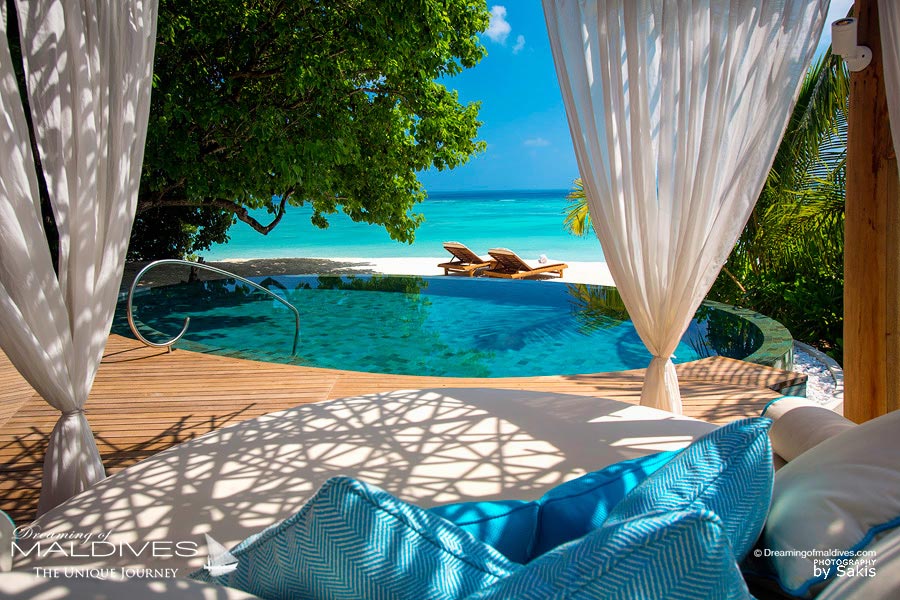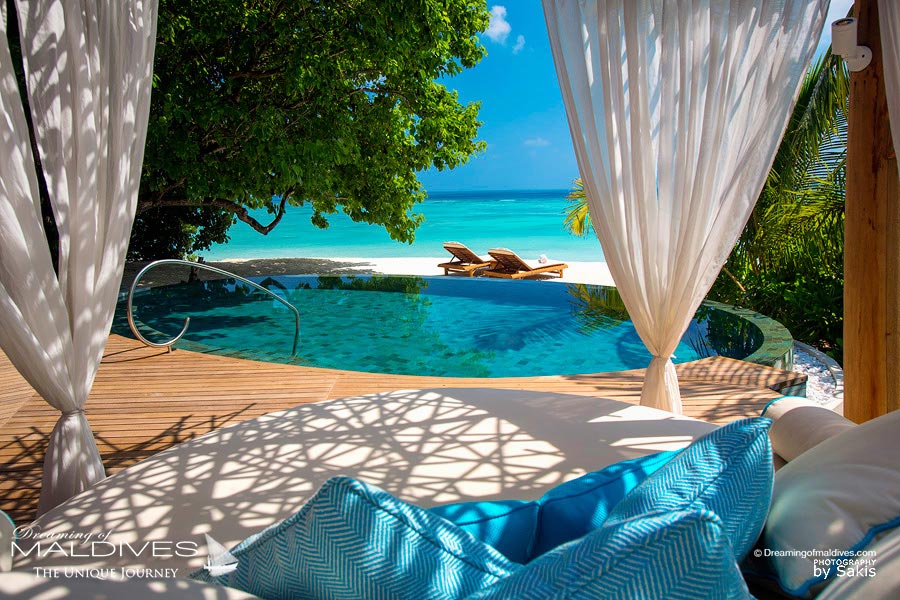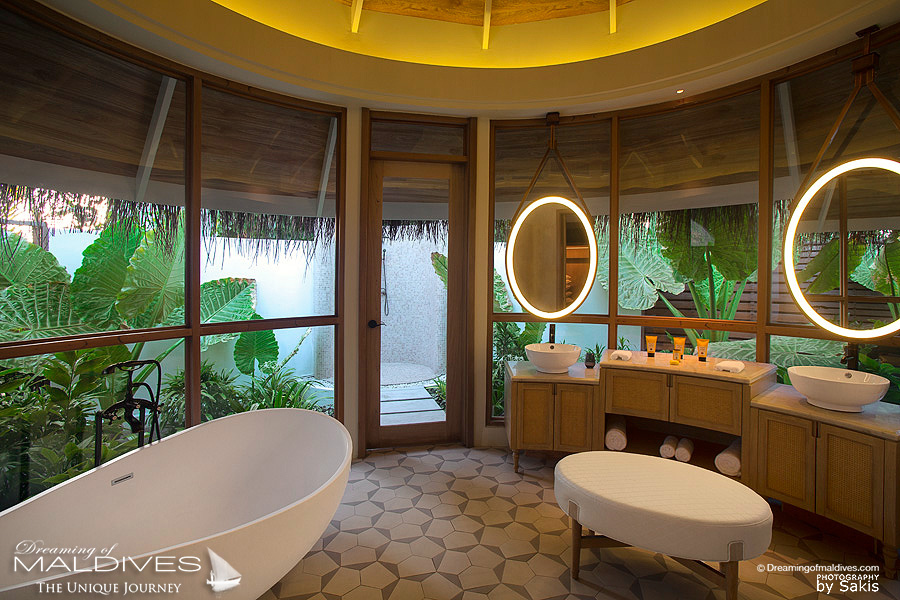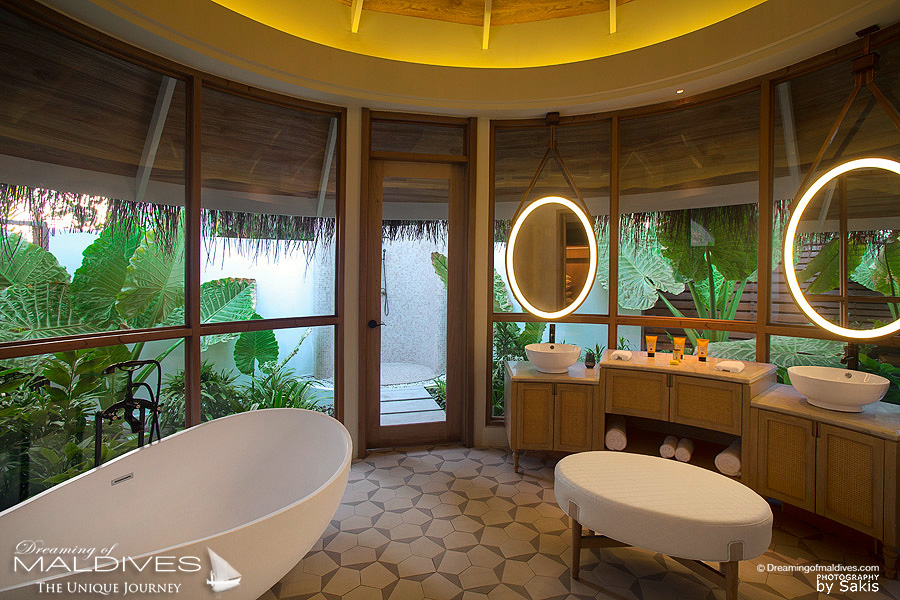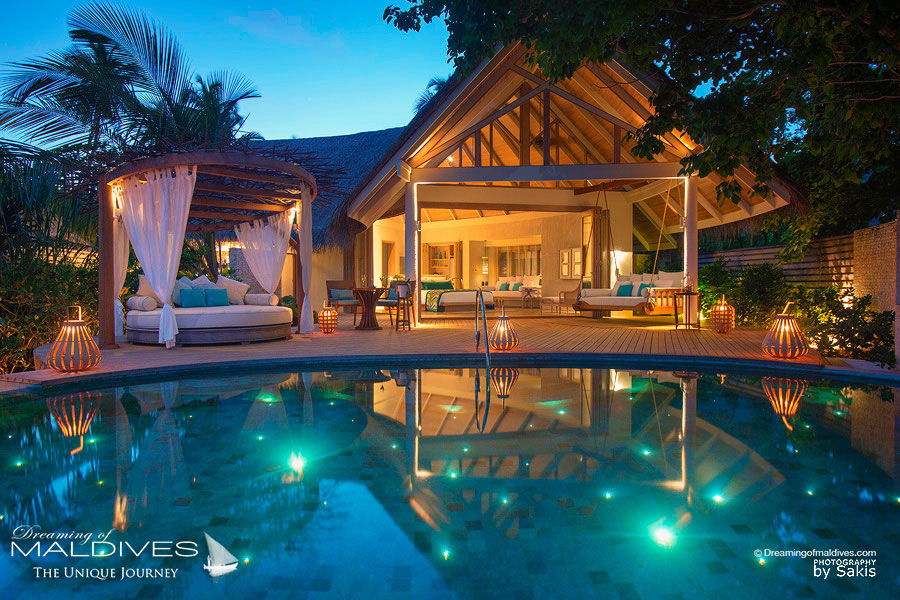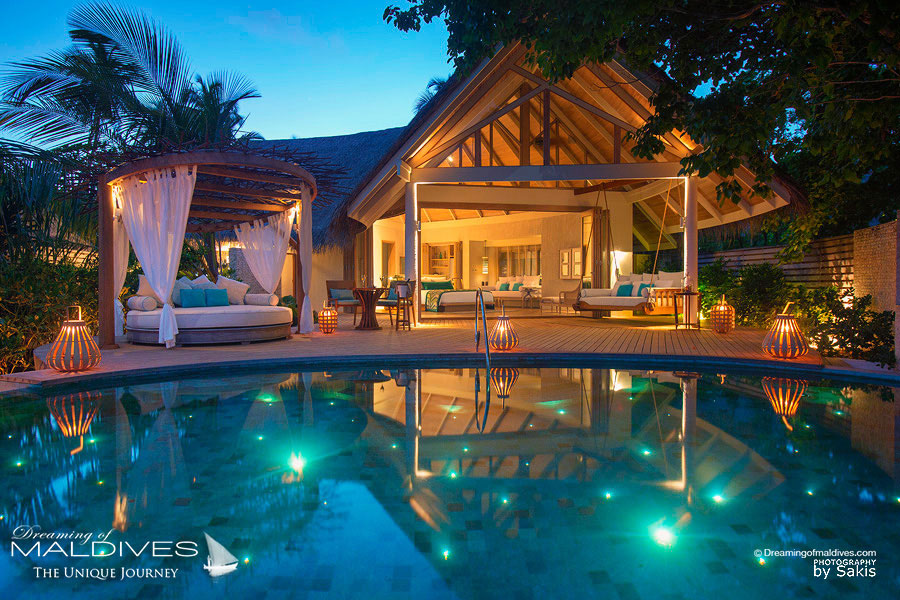 Beach Pool Villas Floor Plan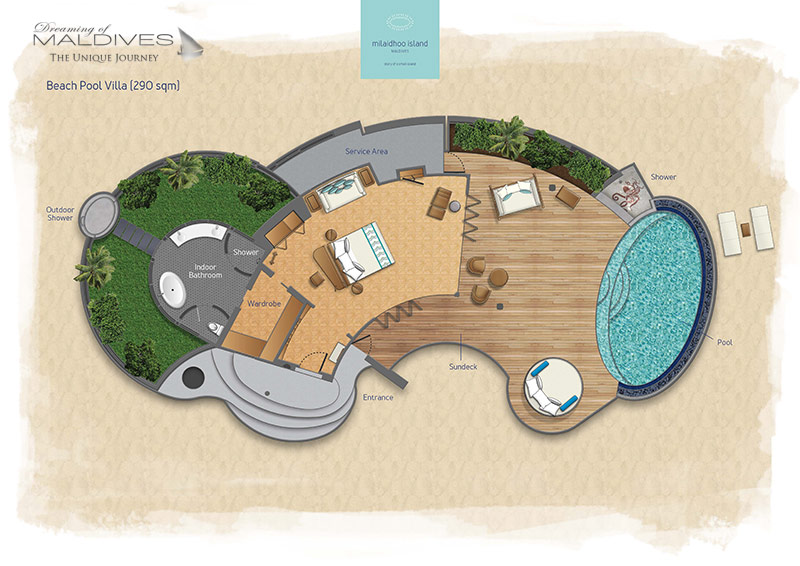 The
Water Pool Villas
The Water Pool Villas offer 245sqm of space and big opening on the wide lagoon. Located on the sunset side they offer the perfect place for both swimming and access the beautiful snorkeling spots of the Island. The inside is almost entirely open on the large deck featured with a beautiful lounge gazebo and 42sqm Pool. The bathroom is open onto the Sunset and offer unobstructed horizon views.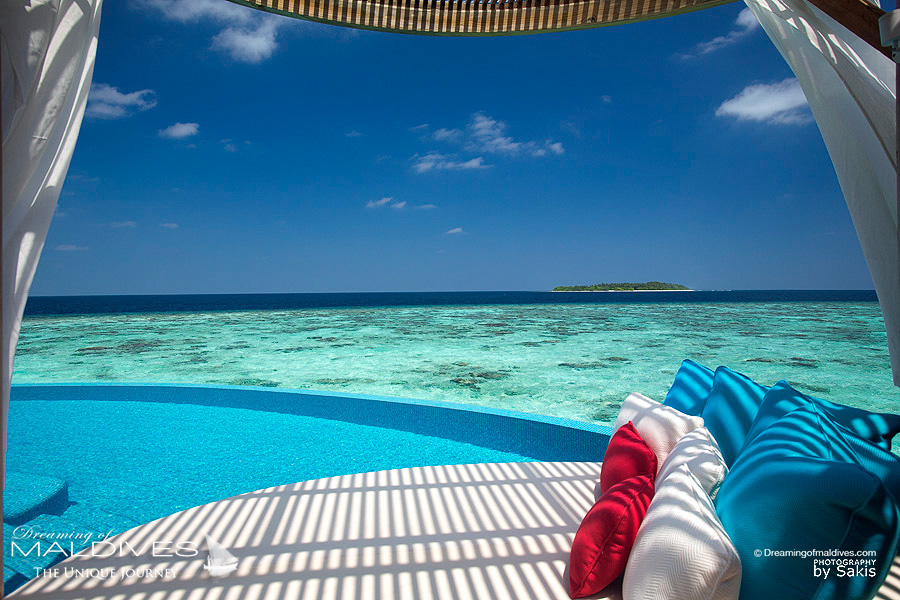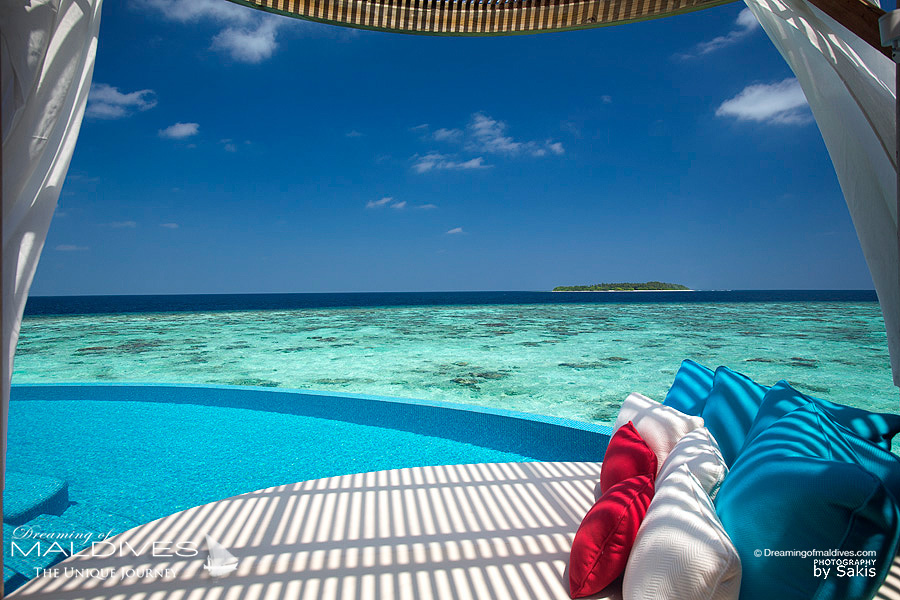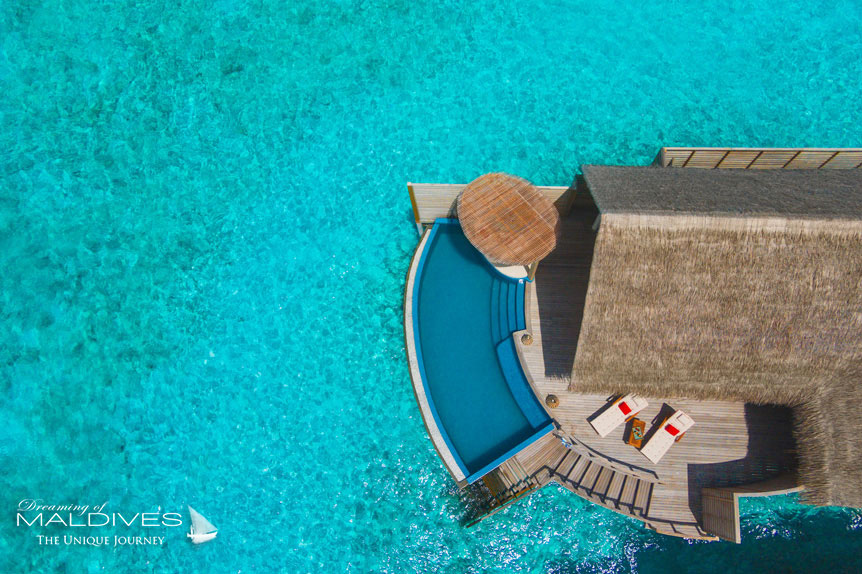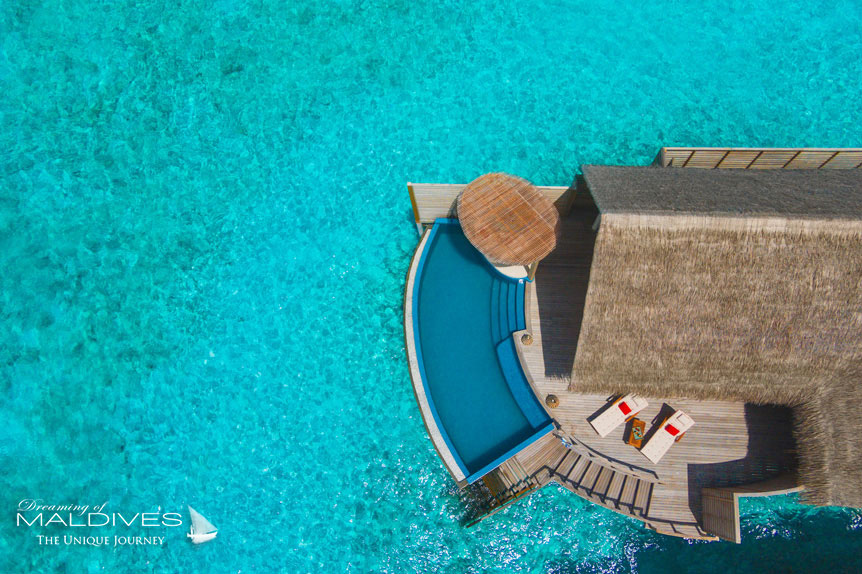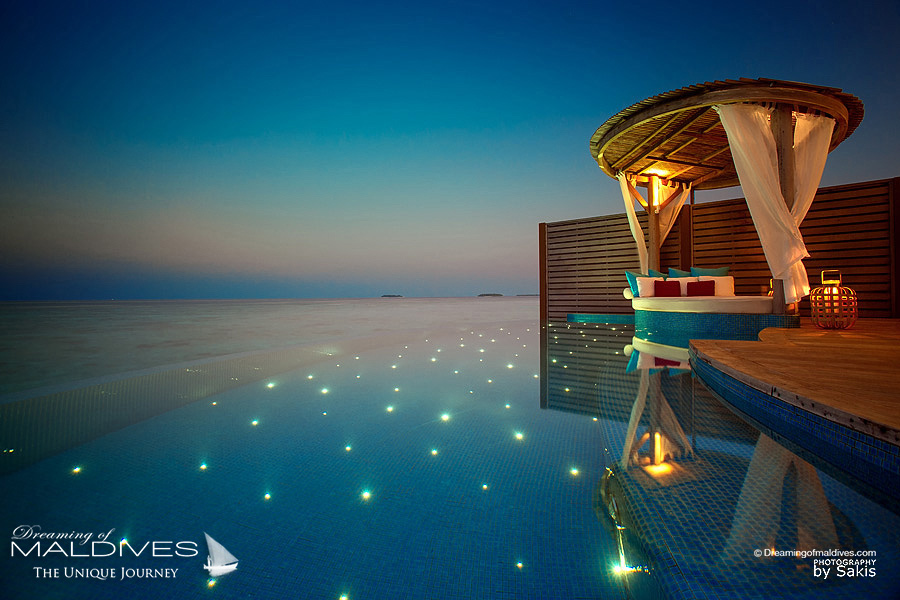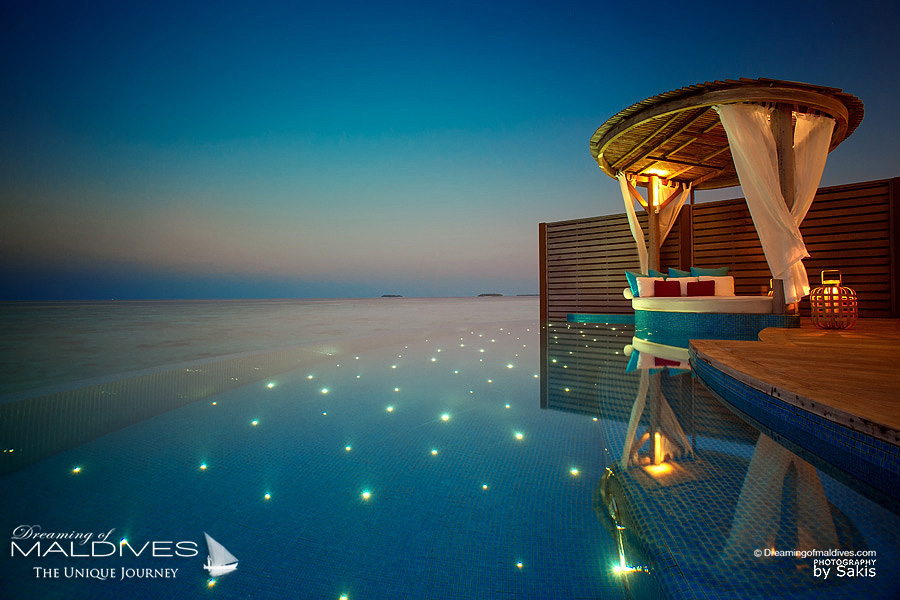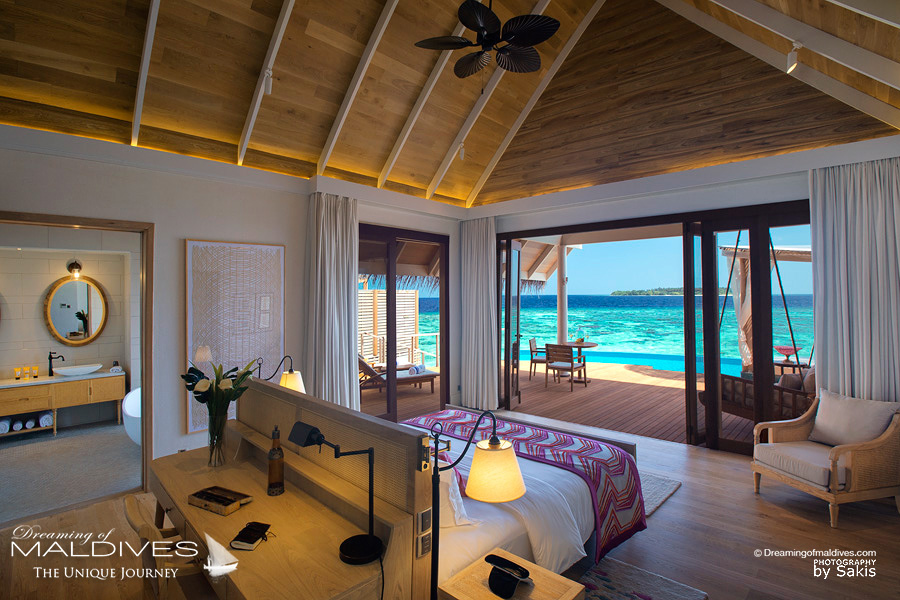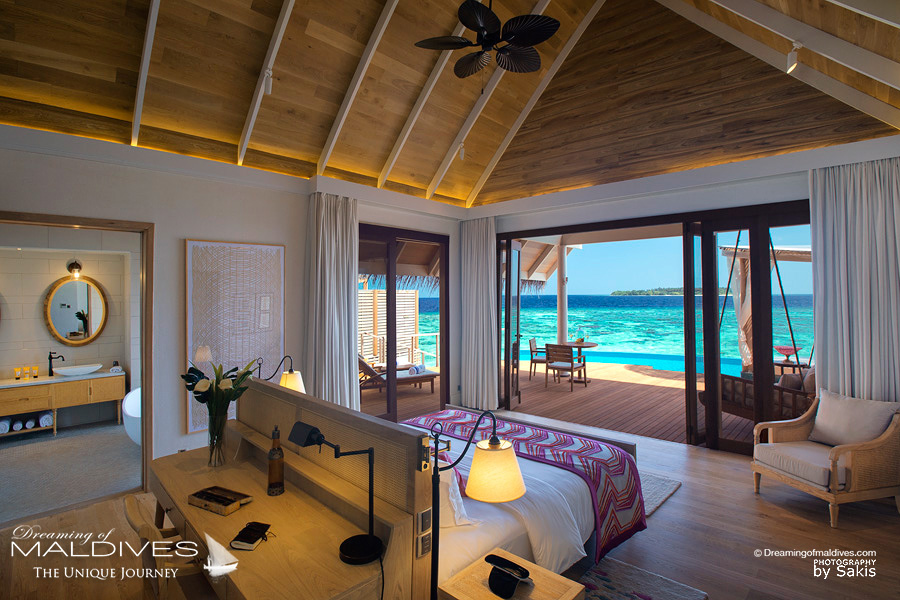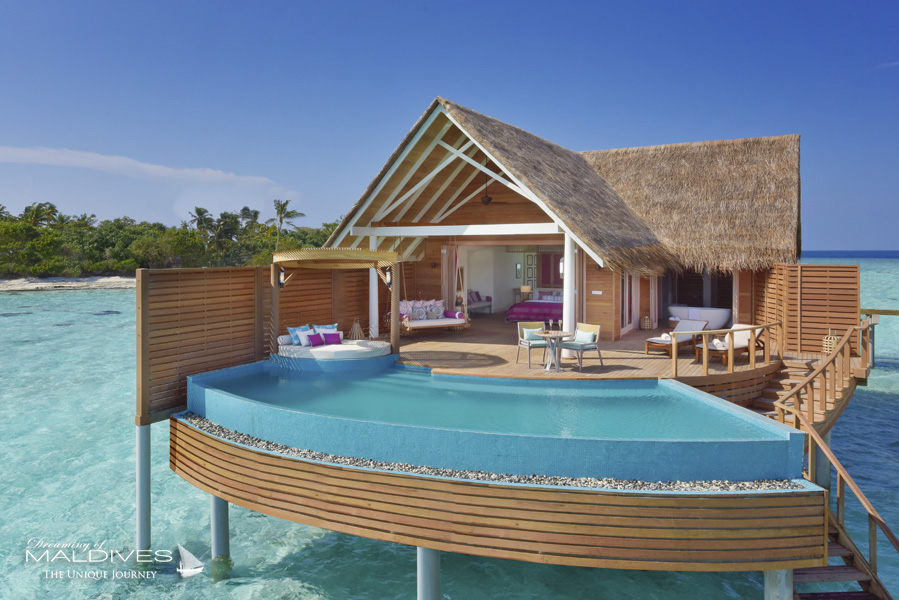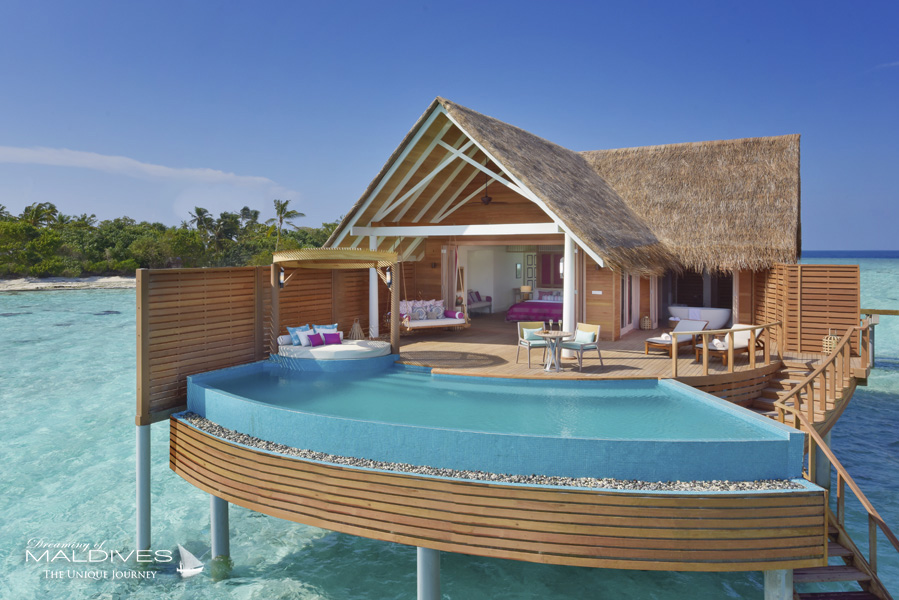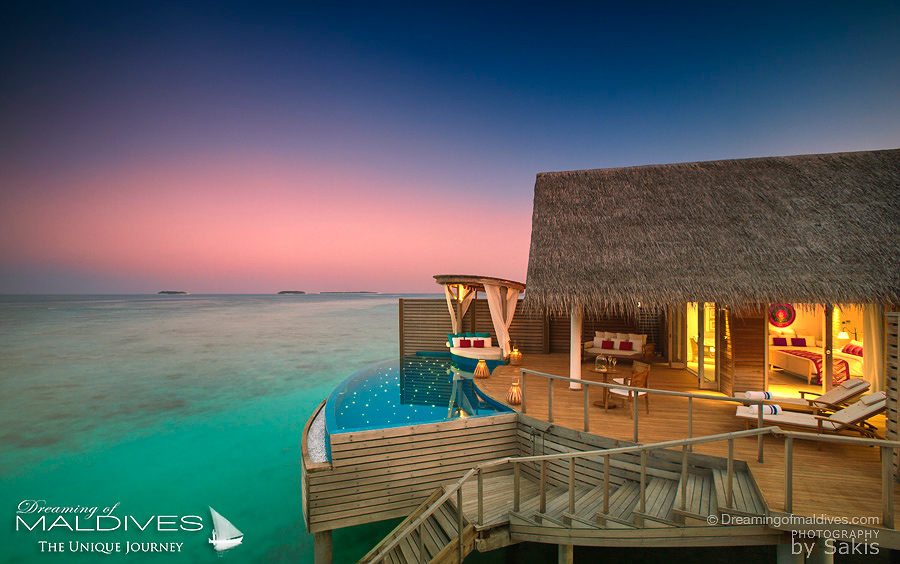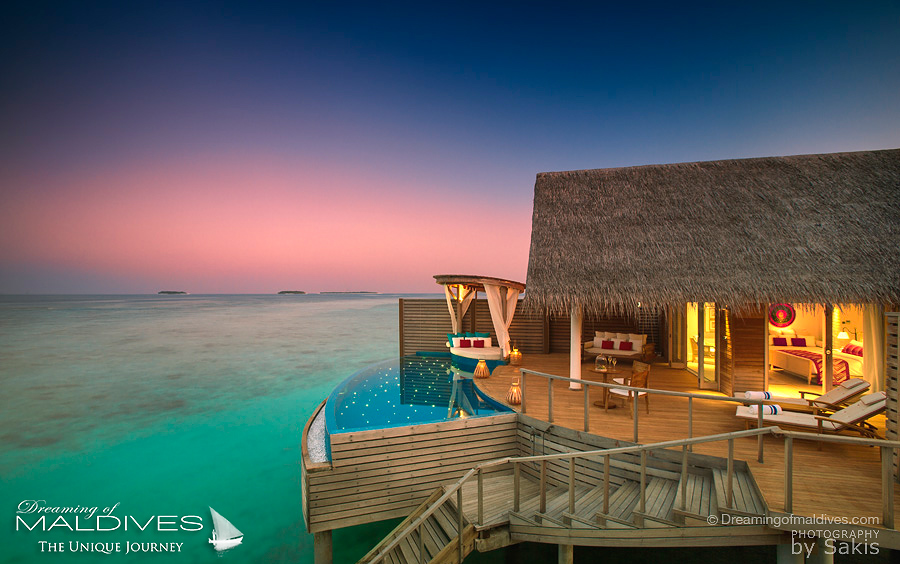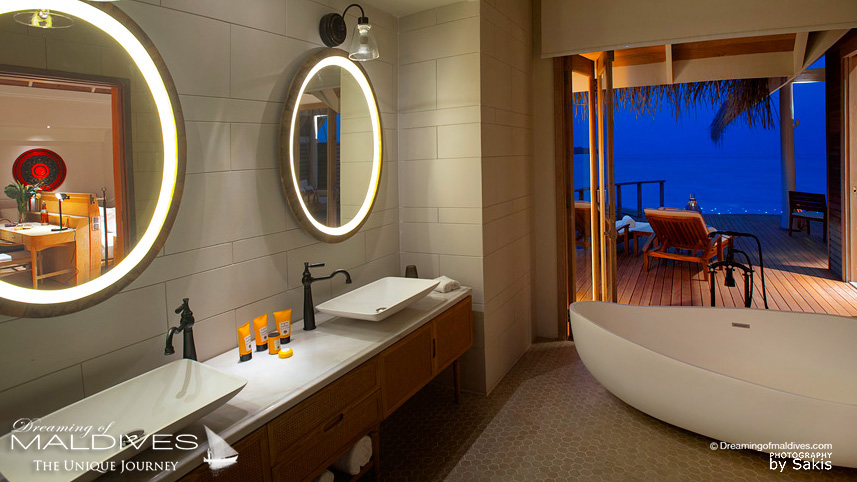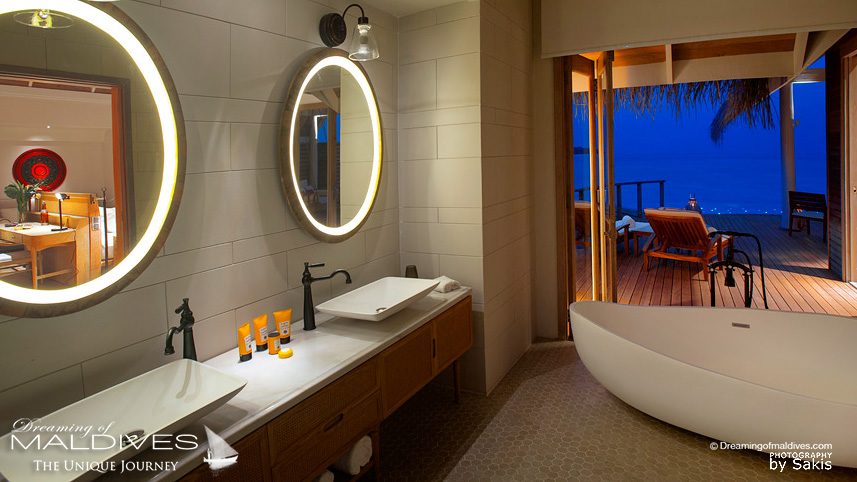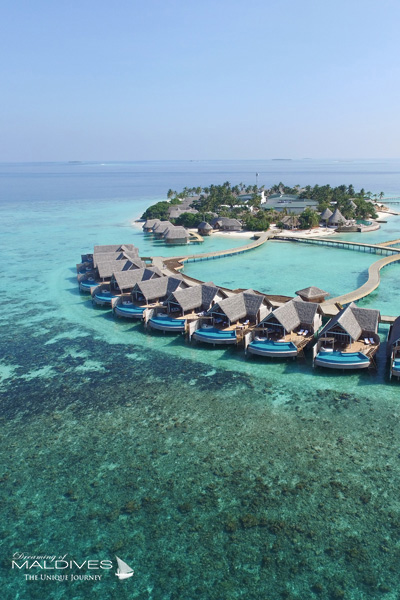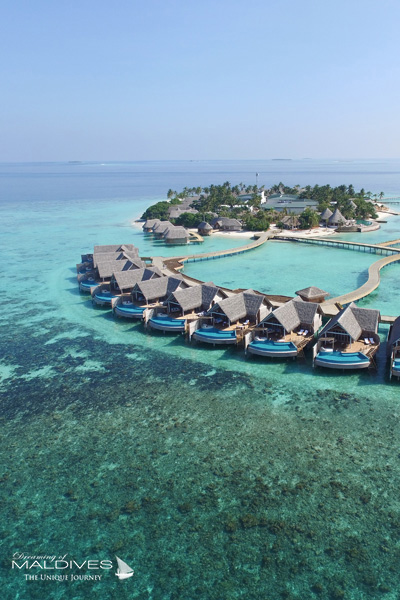 Water Pool Villas. Floor Plan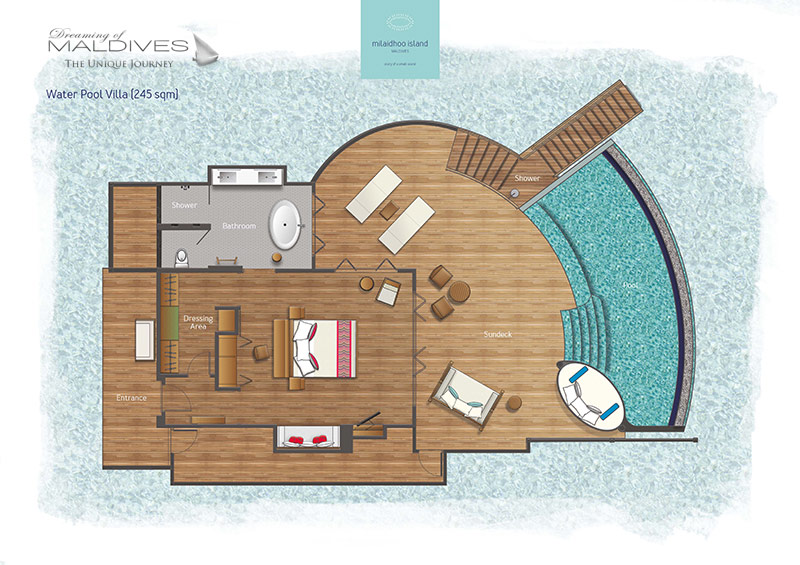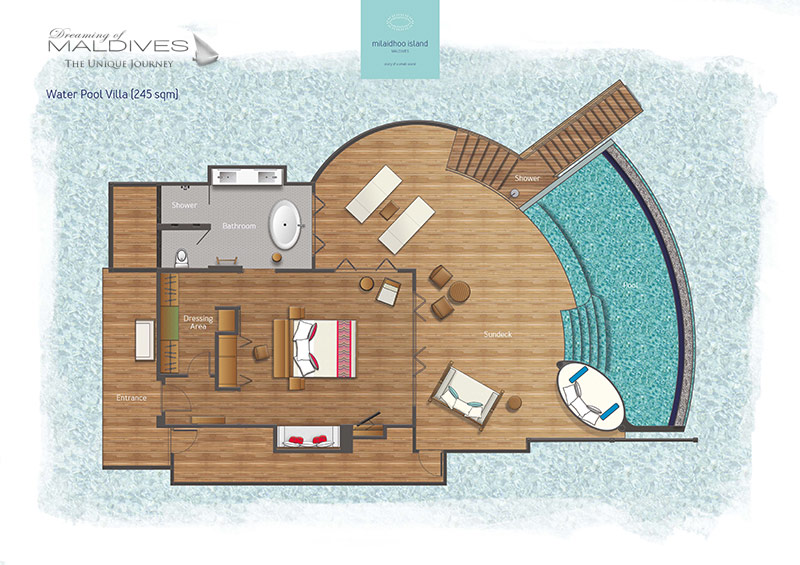 Milaidhoo
The Spa
Milaidhoo's Spa consists of four treatment suites set on stilts over the lagoon. Yoga and meditation classes are also at the menu. on the custom-built pavilion. Treatments use only natural, organic and safe products.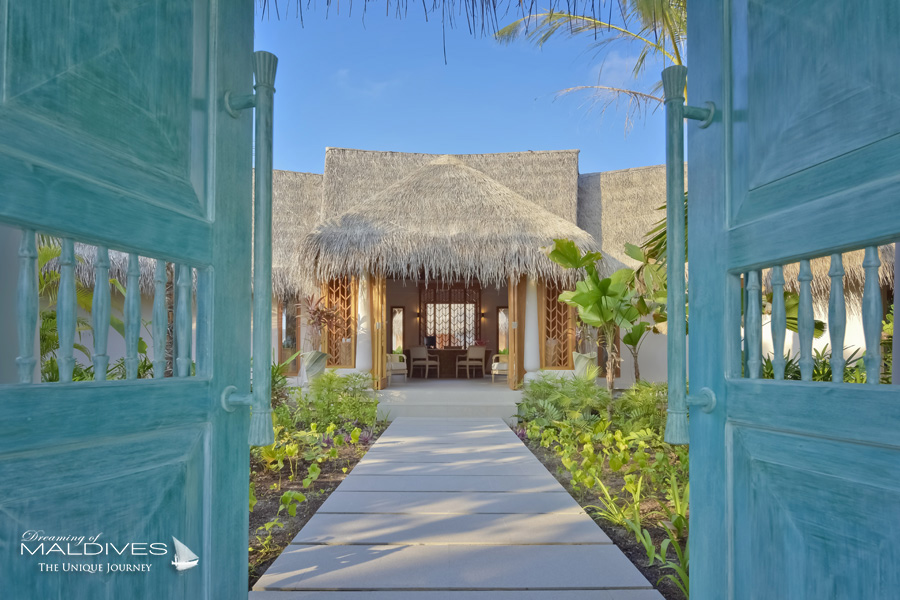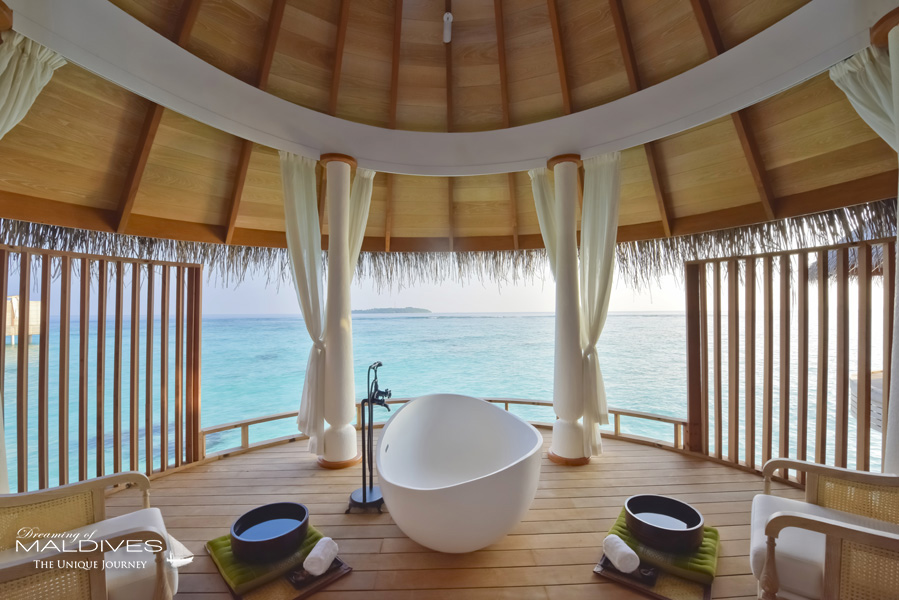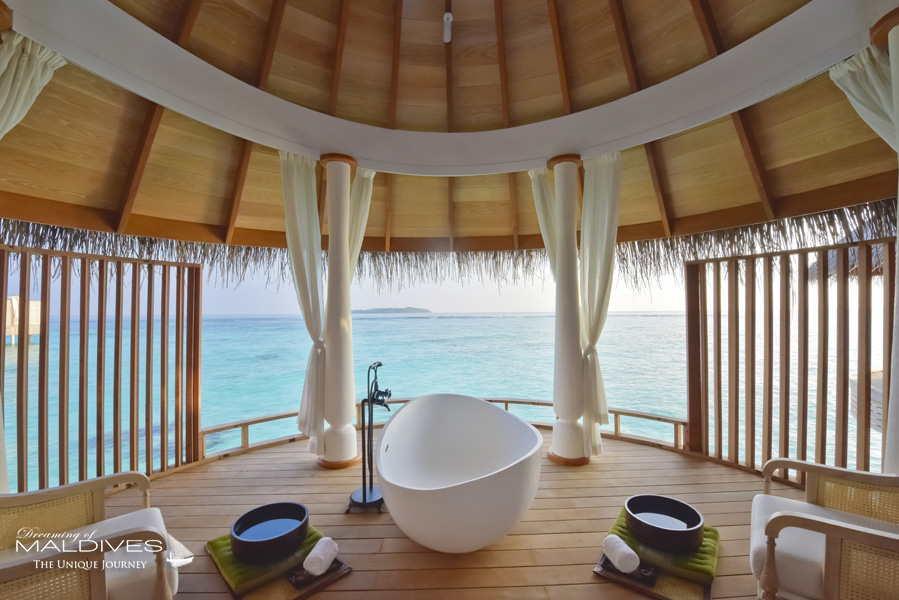 A Special Honeymoon Moment at Milaidhoo. Drone Video
Our Video of Milaidhoo Maldives Sandbank
Stunning Drone Footage of Milaidhoo Sandbank. A Dream Video for Honeymooners #MilaidhooMaldives


Find Milaidhoo latest Stories and news in
Cast your vote for Milaidhoo Island Maldives for the TOP 10 Maldives Best Resorts 2024 – 13th Edition. The TOP 10 Maldives Dreamy…

From unparalleled luxury, stunning natural environment to amazing activities, Milaidhoo Island is one of the Maldives best luxury resort for…
Follow us on Facebook, Youtube and Instagram
for more Maldives Dreams & Stories
Maldives TOP 10 Dreamy Resorts 2024
YOUR CHOICE. YOUR DREAM. YOUR VOICE