Dreaming of a Spa With Beautiful views in Maldives ?
Welcome to the Overwater Spa at OZEN at Maadhoo by Atmosphere.
OZEN at Maadhoo has beautiful Spa rooms with Lagoon Views. Whether you choose a treatment at day or at Sunset, the views will be equally beautiful.
These 2 photos show you the lagoon and colors at both times.
OZEN At Maadhoo – Interactive Views from the Spa at Day + at Sunset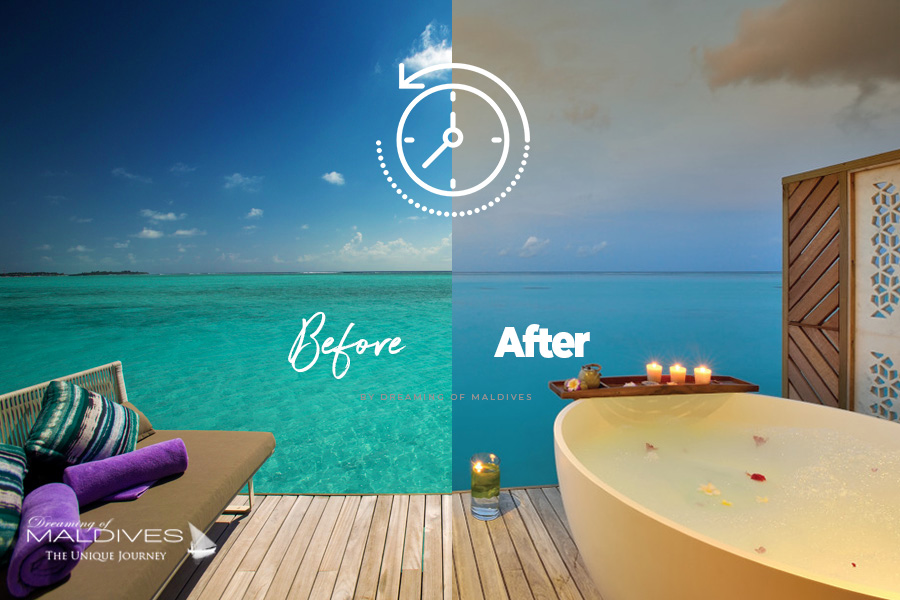 The View from Elena Spa Overwater Rooms Before the Sunset and at Sunset
OZEN at Maadhoo.
Before/After

Slide the Cursor from Right to Left to enjoy the views at Day and at Sunset.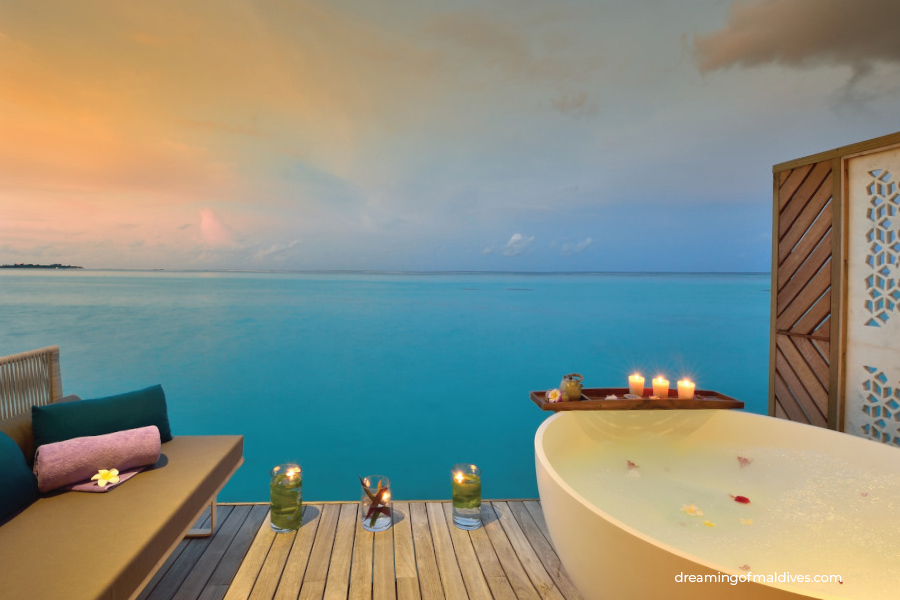 Maldives TOP 10 Dreamy Resorts 2021
YOUR CHOICE. YOUR DREAM. YOUR VOICE