2 photos from OZEN at Maadhoo Spa to show you the lagoon by day and at sunset.
OZEN at Maadhoo has beautiful Spa rooms with lagoon views. Whether you choose a treatment at day or at Sunset, the views will be equally beautiful.
These 2 photos show you the lagoon and colors at both times.
Before/After

Slide the Cursor from Right to Left to enjoy the views by Day and at Sunset.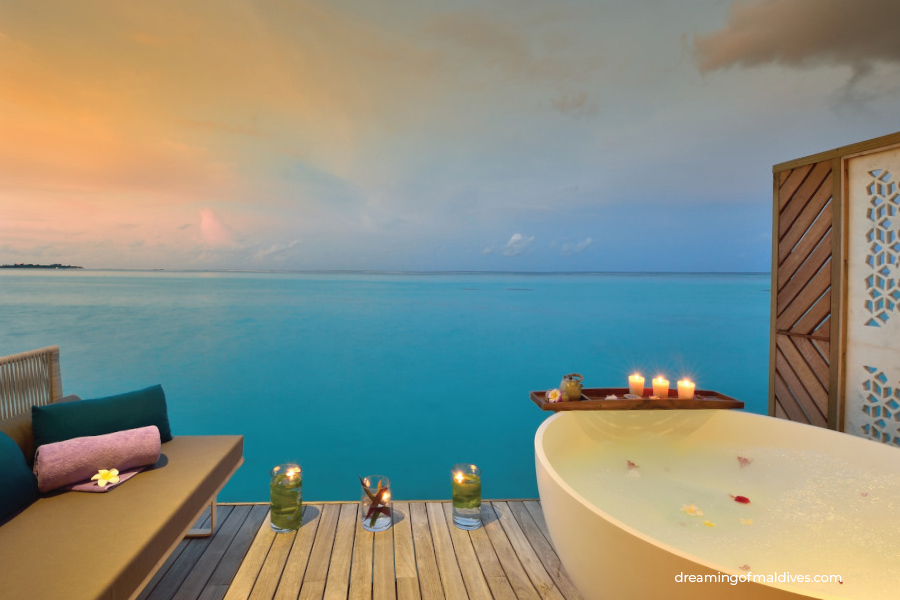 Follow us on Facebook, Youtube and Instagram
for more Maldives Dreams
Maldives TOP 10 Dreamy Resorts 2024
YOUR CHOICE. YOUR DREAM. YOUR VOICE