Shakira and Gerard Piqué have chosen the Maldives for a family holiday. The couple and their 2 sons arrived mid-August at The Waldorf Astoria Maldives Ithaafushi Resort in South Male Atoll for a Dreamy private retreat.
The family of 4 arrived mid-August in Maldives for a 10 days secluded break at the stunning ultra Luxury Resort Waldorf Astoria Ithaafushi.
Shakira shared with her fans some typical Maldivian moments spent at the amazing Waldorf Astoria Maldives Ithaafushi with Barcelona's footballer Gerard Piqué, her lovely boyfriend and father of 2 boys.

She posted some cool photos of herself enjoying some paddle board, boat trip and couple moments surrounded by the beautiful Maldives landscapes.
Shakira's Dreamy Villa at Waldorf Astoria Maldives Ithaafushi
Shakira and Gerard Piqué are seen in their villa. I tried to see in which villa they chose to stay with their kids.
This photo of the couple has a green background scenery which could be one of the superb luxury family Beach Villa that Waldorf Astoria Maldives boasts.
Waldorf Astoria Ithaafushi is one of Maldives most exclusive resort.
The resort offers the possibility to rent a Private Island with Ithaafushi Private Island.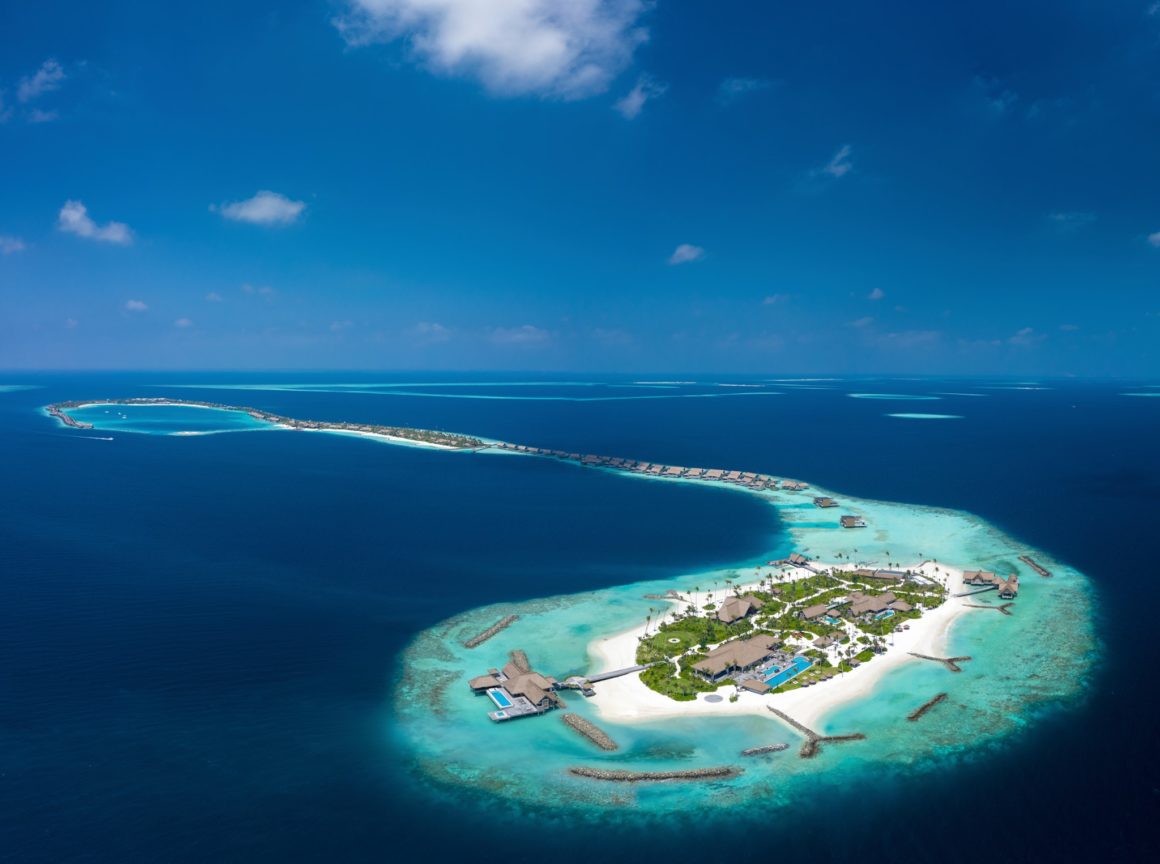 The 32 000 sqm2 Exclusive Private Island features 5 pools, a cinema, a private entertainment clubhouse a Jacuzzi, a spa and a gym, children's pool and playground, and a dedicated team of private chefs and personal butlers.
This overwater is part of Waldorf Astoria Maldives Private Island. An ideal haven for celebrities who need total privacy and luxury.
Shakira also shared a cute video of her two sons playing with crabs on a Maldivian beach with their father. Kids activities are simple but great in Maldives !
Shakira's 2 Kids enjoy the Maldives dream too !
A small Video
Follow Shakira on Instagram
Celbrities in Maldives
The Russian actress Yulia Peresild, who recently made the news on making the first-ever film in space, was spotted in Maldives for a dreamy…

Patina Maldives will be hosting Tennis super star Martina Hingins from 15 to 22 November 2021 for a series of exclusive sessions at the…
Ronaldinho will be at Soneva Jani Maldives on 18th May, 2021 for a super exclusive football camp. For 1500 USD you can offer your kids a 90…
Follow us on Facebook, Youtube and Instagram 
for more Maldives Dreams & Stories
Maldives TOP 10 Dreamy Resorts 2024
YOUR CHOICE. YOUR DREAM. YOUR VOICE