It's very early in the morning…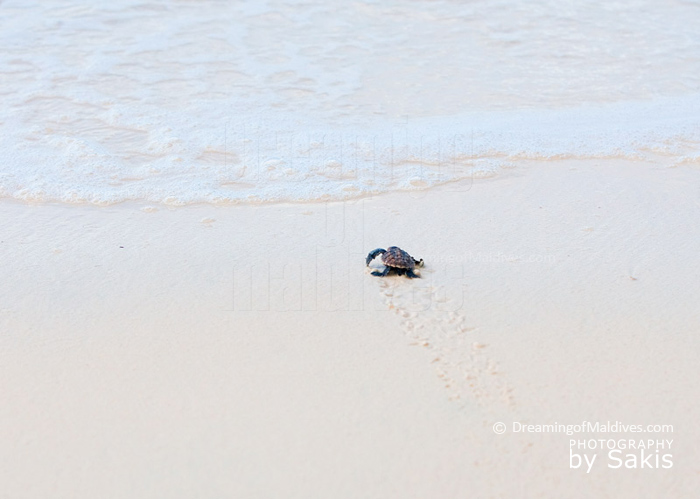 By the way, did you know that :
The Maldives have 5 Turtle species ?
Unfortunately they are endangered.
Some resorts have turtle hatcheries to help promote their conservation.
If they still nest on some resort islands, they tend to move away as beaches and surroundings get too busy and noisy. Some of them get trapped in fishing nests.
Their habitat is getting smaller and smaller and, despite their natural instinct, some will never come back where they born.
Tip : Have a small discussion with your diving center or Marine center at arrival at the resort to learn more about them.