We all know now that Michael Phelps was in Maldives for his last holidays after the Olympic Games.
What we did not know was the Resort Island he was staying…The rumor was not very informative.
We just knew that he was in Ari Atoll, South Maldives.
The secret stayed well-kept until he shared himself this morning some photos of his holidays on facebook.
In my first news about his visit to the Maldives, I was wishing for a photo of him swimming in the lagoon.
My wish is almost fulfilled !
The rumor was right. Michael Phelps indeed stayed in Ari Atoll. But now we know exactly where : at….Conrad Maldives Rangali Island, one of the most beautiful Maldives Resort, Worldwide renowned for its excellence.
The resort is one of the most dreamy place to stay in the Maldives with a great location, amazing villas and some extraordinary features such as its underwater restaurant, Ithaa.
An absolute magical place…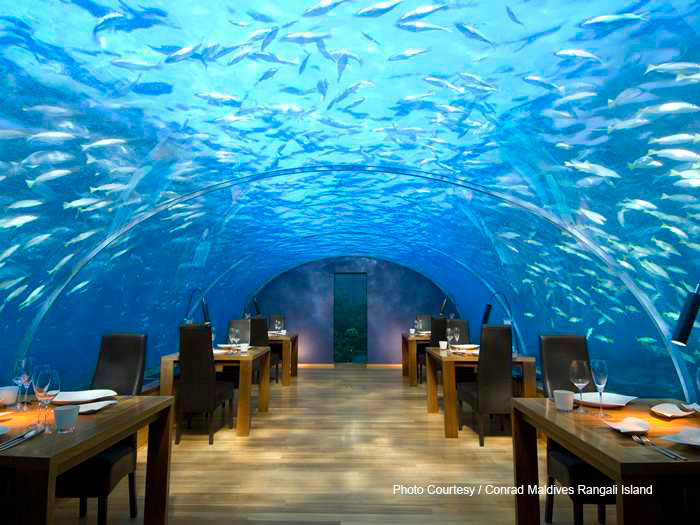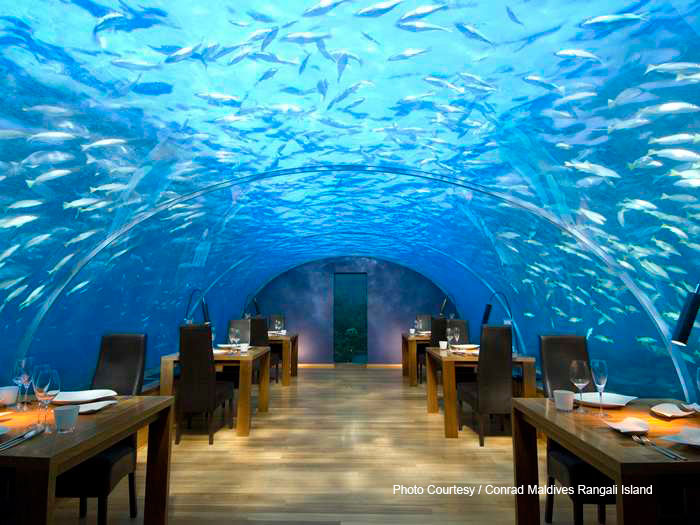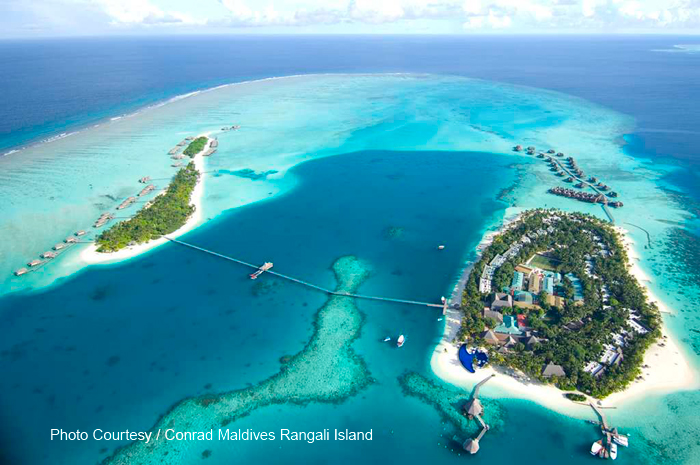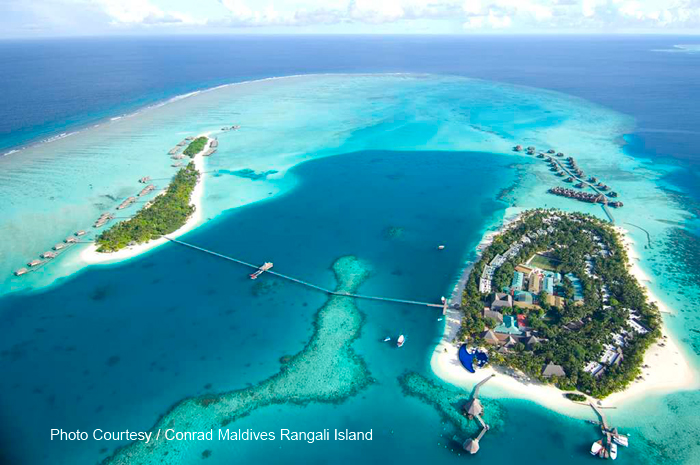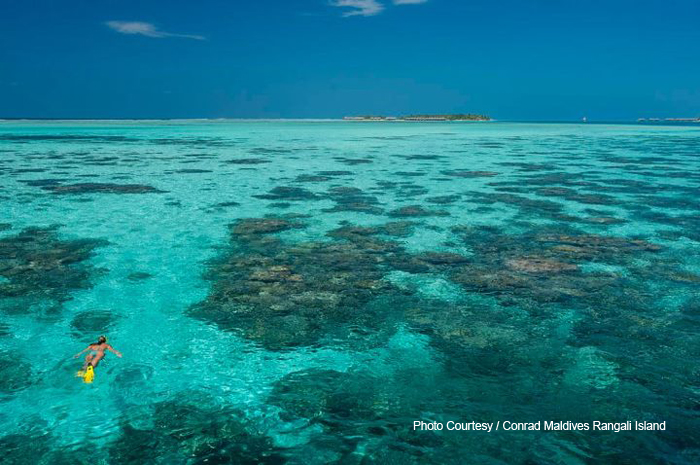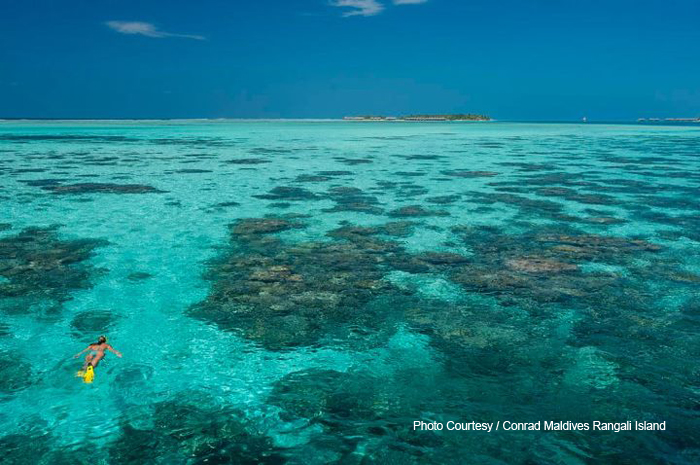 During his holidays, he chose to stay in the best Water Villas of the Resort : The Sunset Water Villa.
An amazing 360m²/3875 sq. ft. Maldivian style suite elegantly standing over water offering fantastic views on the lagoon with a private sundeck, infinity pool, Jacuzzi, butler service and everything to dream of for ultimate relaxation.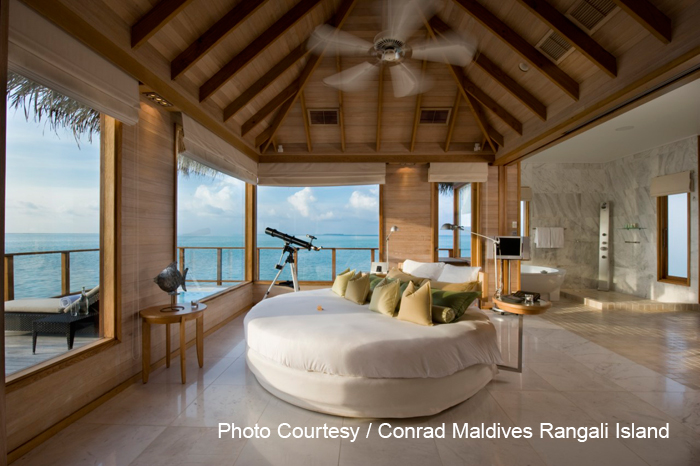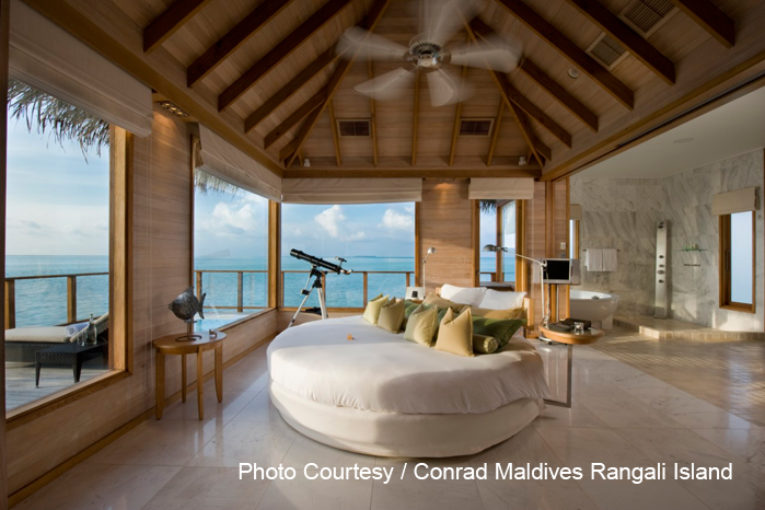 Besides relaxing, he twitted during his stay that he had great time playing Beach Volley.
He also shared this photo :
The Maldives are The perfect place on Earth to chill-out and enjoy the blue.
In a country where most of the island Resorts barely reach half a mile in length, it is not too difficult to imagine that his daily activities were mainly turned to the sea.
Michael seem to have enjoyed the very essence of the Destination : to Chill-Out and enjoy simple moments.
A fishing trip on board of a Dhoni ( traditional Maldivian boat), do nothing and just watch the beauty of the landscape and of course play and swim in the lagoon.
For the pleasure, here are 3 other photos selected from his photo album available at facebook.com/michaelphelps fan page !
Your TOP Best Maldives Resorts 2023
YOUR CHOICE. YOUR DREAM. YOUR VOICE
[ Official ]
Traveler's Choice
12th Edition