A free aerial photo of a group of Manta Rays swimming in Maldives to be used as a wallpaper background image for your mobile.
A dreamy freebie by Visit Maldives.
Maldives Manta Rays Free Wallpaper Background Image for Mobiles
Diving with Manta Rays in Maldives is probably one of the best experience a diver can experience.
About Manta Rays
Manta Rays, also called Devil Rays by their shape, are the largest sea rays on the planet. This giant stunning marine creature, far cousins of sharks, have two horns on the head and two large fins ("wings") forming a delta shape. Manta Rays are harmless, love planktons and have a very graceful way to swim that looks like flying.
Swim or Dive with Manta RAys in Maldives.
Manta Rays can be encountered by hundreds in Maldives during summer when they come to feed on planktons ( see also Maldives glowing Beaches )
When is the best season to see Manta Rays in Maldives ?
The best season to see Manta Rays in Maldives is during the rainy season, which is approximately from May to September, called "Halhangu" in Dhivehi or the Southwest monsoon, the plankton blooms in these areas hit their peak.
Here is a beautiful photo of Manta Rays swimming in a Maldivian blue lagoon for your mobile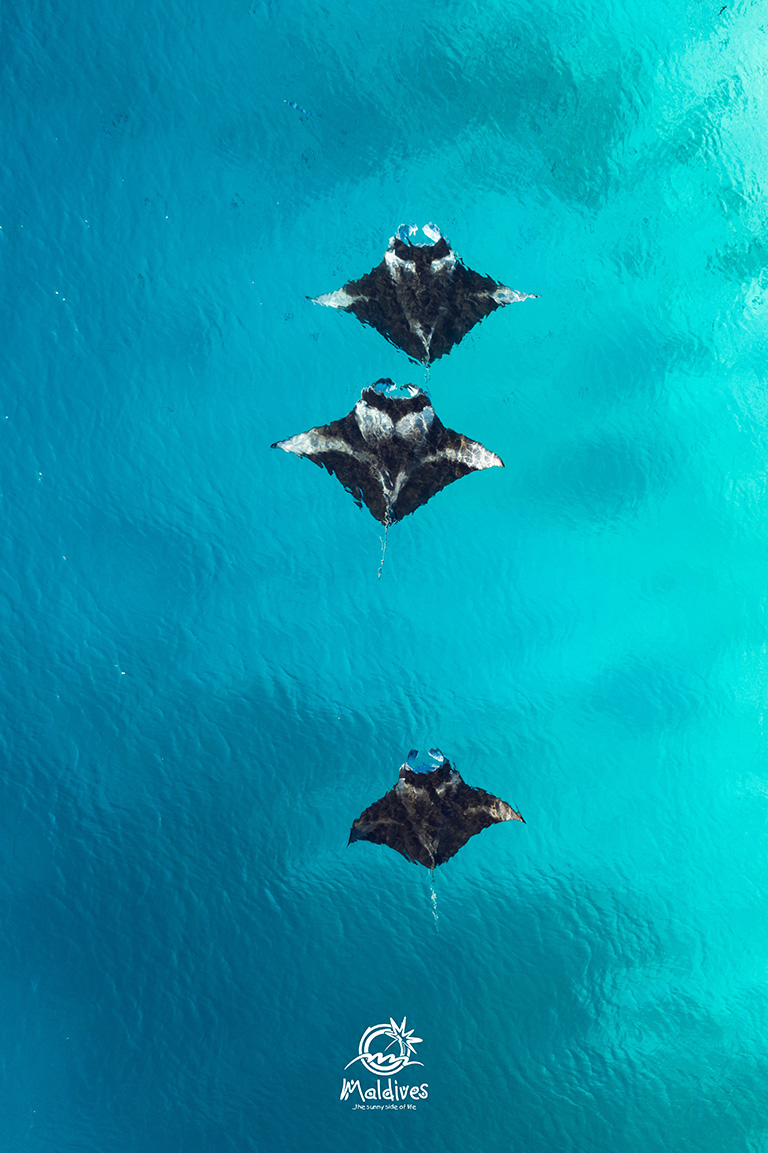 Maldives Manta Rays – Free Wallpaper for Mobiles
Image type JPG
Resolution 768×1153
Discover more photos and stories of Manta Rays in Maldives
MALDIVES IN YOUR POCKET – MOBILE WALLPAPERS
Download the complete set of high-resolution Images called Maldives in your Pocket for free at Visit Maldives Official Website.
Maldives TOP 10 Dreamy Resorts 2024
YOUR CHOICE. YOUR DREAM. YOUR VOICE