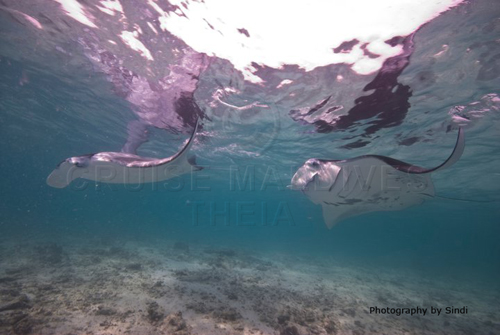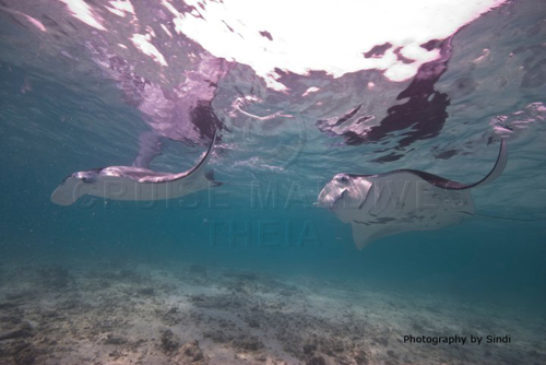 Let's go diving in Maldives!  It is now the Manta Season!
The Manta season has begun in May with amazing dives and excellent visibility. Our favorite Diving and Surfing Vessel, Theia, is cruising right now in Baa Atoll, North Maldives to dive and snorkel with them !
This morning, we've got fresh news from the boat and we thought to share this marvels with you.
Theia was spotted in Hanifaru bay, Baa Atoll, famous for being one of Maldives' greatest attractions in the world for snorkelers and divers. Hanifaru bay is an incredible spot to watch hundreds of mantas but also whale sharks.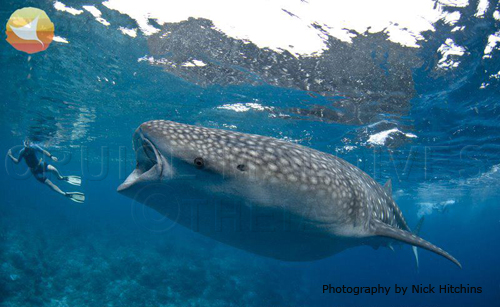 From May to November, planktons are pulled to the surface with the South West monsoon currents, attracting a massive flow of these enormous species.
As Theia's photo perfectly reports, the Mantas were moving in very shallow waters, at a short reach from any snorkeler. The last encounter with a Whale shark in September shows another fantastic moment too!
Watch them swimming in Maldives clear waters… they are so graceful and impressive.
By the way, after diving, why not having a drink on the vessel upper deck to enjoy the landscape and dream about your last dives ?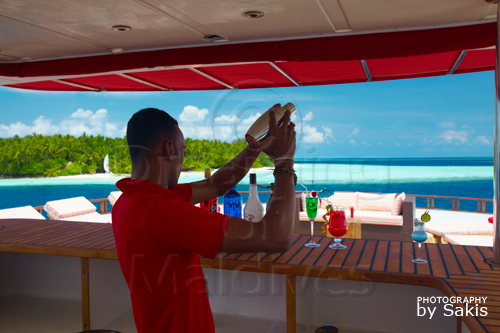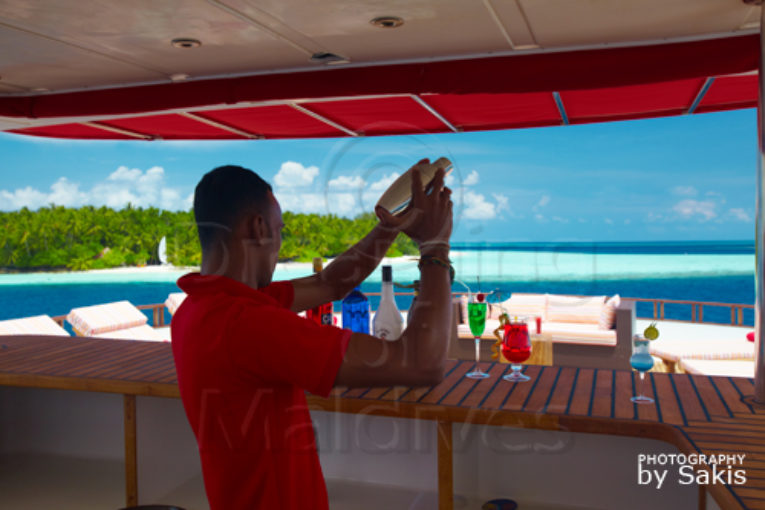 More about Theia Luxury Liveaboard
Theia is an elegant 32 meters ( 105 ft) Luxury vessel dedicated to bring you to the most amazing diving spots of Maldives.
On board, a well-aware and professional crew will make you discover the best hidden secrets of the Maldives Islands.
Long time experienced, Theia's divers and surfers will also astonish you by their awareness of Maldives nature and environment.
The team is Maldivian, passionate and keen to share their love and excellent knowledge of the Maldives.
Dive and surf sessions often end with chats on the deck.
Not a very long time ago, we have had the chance to cruise on board of Theia and the souvenir of this moments is unforgettable. Insider's tips, flora, fauna, culture, …we've learned so much!
Are you dreaming to watch them too and spend some dreamy times ?
The elegant Theia will bring you to the best Diving and Surfing spots all year long according to their program and the appropriate season.
Theia was selected as "Dreamy Vessel" in our new Dreaming of Maldives Photography Book. Discover it here !