In Maldives you can get your Crossing Equator Certificate.
Fly south and cross the Equator.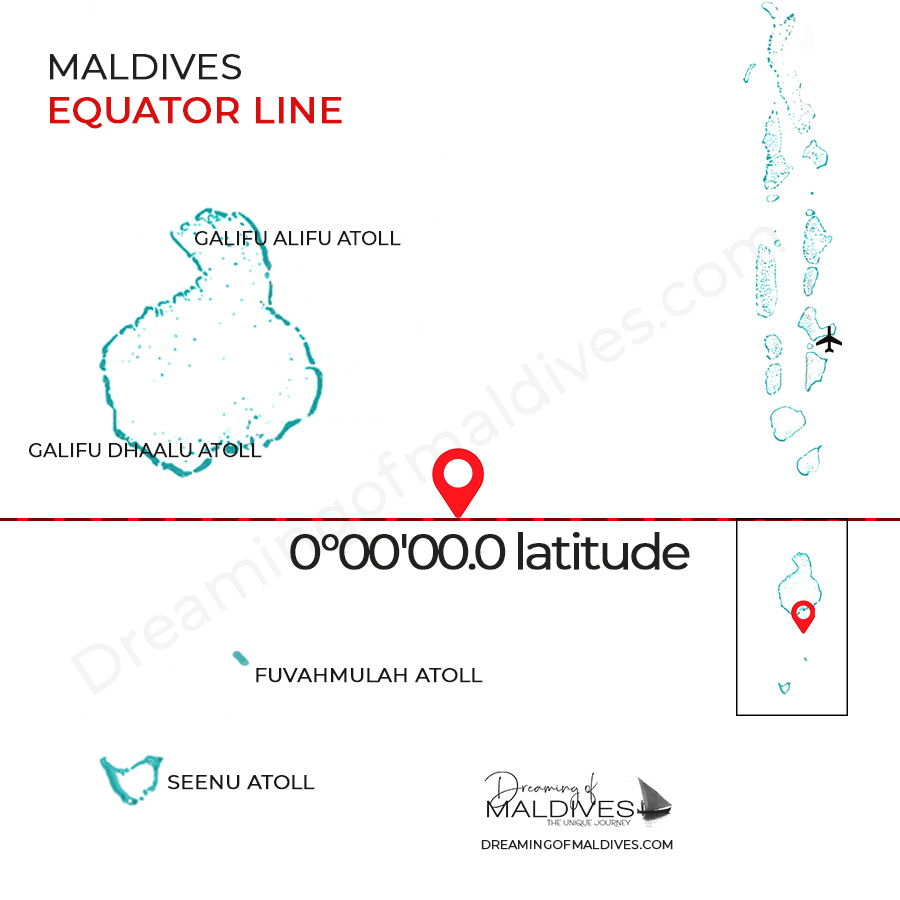 When you fly to Seenu ( or Addu Atoll ), Maldives southernmost atoll, you will cross the Equator and receive a certificate for that.
Crossing the Equator Celebration, an old tradition among sailors around the world
For centuries, sailors have celebrated the crossing of the mythical Equatorial Line, today the ceremony continues to happen under different forms.
History reveals that the Phoenicians of the Mediterranean, when passing through the straits would often engage in religious ceremonies by making sacrifices to appease their God of the Seas during their voyages.
The Vikings of Northern Europe also had their own geographical parallels and used to honor Aegir, King of the Seas, – Neptune for the Romans.
Today, the event can be celebrated on special cruise ships where tourists are getting baptized in a ceremony dedicated to Neptune.
The line crosser ( sometimes disguised as Neptune himself ) is generally splashed with water and receive for a short while the captain authority.
In the Navy, those who participate in the ceremony receive the title of "Knight of the Seas", and a certificate to be presented at each crossing of the equator, otherwise the "baptism" would have to be renewed.
Crazy or serious, this tradition is universal and is also done in the air when you cross the equator line in Maldives.
How can you cross the mythical line and get your beautiful certificate ?
In Maldives, it is simple and wonderful :
Take a flight and head south Maldives to Fuvahmulah or Gan airport, and you will cross the equator line.
On board, the crew will graciously give you your precious Crossing Equator Certificate.
Hereunder, my Crossing Equator Certificate from Maldivian
When we flew to Gan airport on board of Maldivian, Maldives national airline company, we all received a certificate, my son included !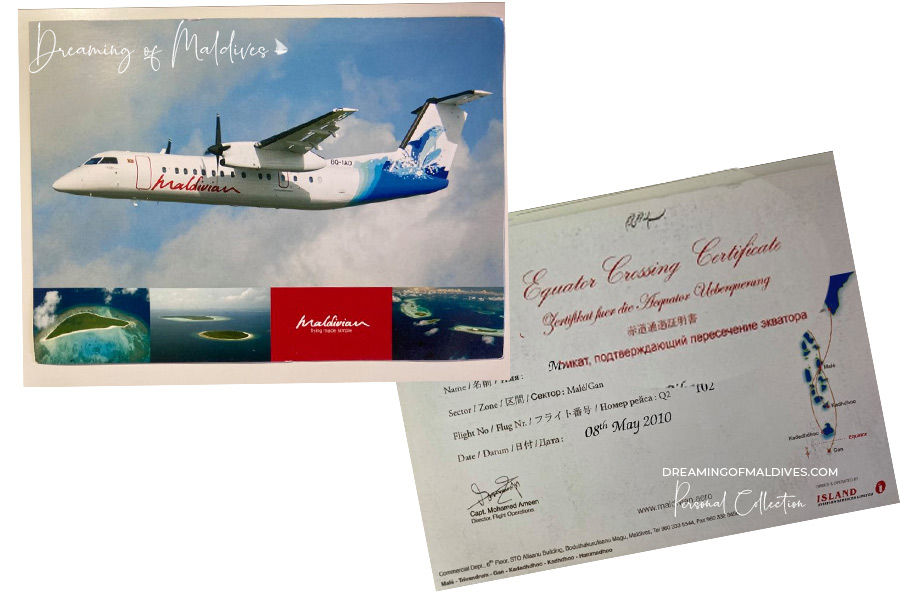 Don't Stop Dreaming. Fly South Maldives !
Follow us on Facebook, Youtube and Instagram
for more Maldives Dreams
Your TOP Best Maldives Resorts 2023
YOUR CHOICE. YOUR DREAM. YOUR VOICE
[ Official ]
Traveler's Choice
12th Edition