A free Maldives HD Underwater photo to be used as wallpaper background image for computer desktops and laptops.
A dreamy freebie by Visit Maldives.
Maldives Free Underwater Background Image
Maldives are undoubtedly a Paradise for divers and snorkelers.
The archipelago offers a wide range of underwater sites.
The ocean that surrounds Maldives can reach a depth of 4000 meters. Outside of atoll edges, reefs rapidly fall to abysses and can give vertigo to the most experimented diver.
Here is a Beautiful HD Underwater Photo of a diver exploring a wall of corals in Maldives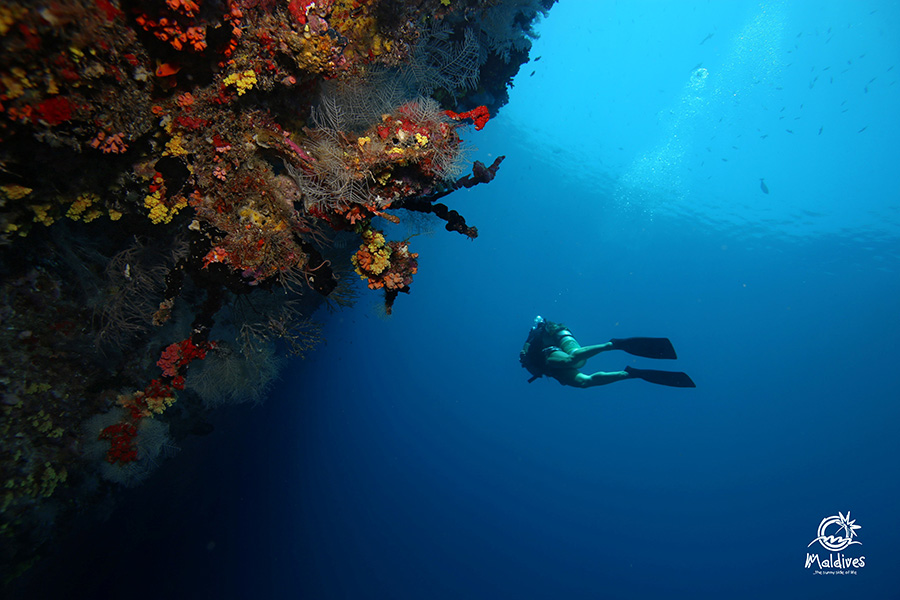 Image type JPG
Resolution 5472×3648
A WINDOW TO THE SUNNY SIDE – DESKTOP WALLPAPERS
Download the high-resolution Image for free at Visit Maldives Official Website
Good To KNow before Diving in Maldives
Observe nature but do not chase or touch animals.
Do not remove anything that is part of the natural environment.
Do not touch, stand on or collect corals, do not feed the Marine life feeding them contribute to change their behavior towards humans.
Please also note that giving bread to fishes is totally unhealthy for them.
Pay attention to buoyancy skills and make sure you are properly weighted and prevent breaking corals by dangling equipment.
See more : Diving in Maldives – Photos and Diver Stories
Your TOP Best Maldives Resorts 2023
YOUR CHOICE. YOUR DREAM. YOUR VOICE
[ Official ]
Traveler's Choice
12th Edition