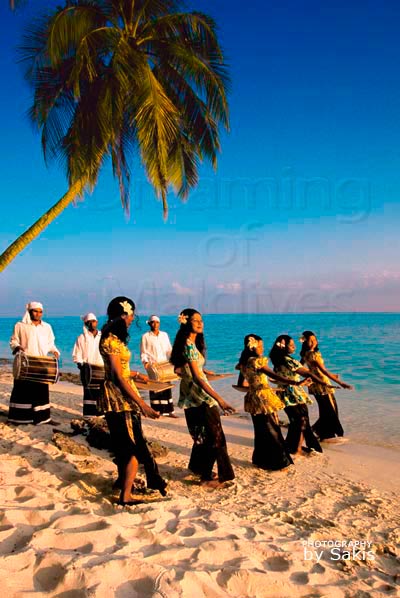 The Maldives, Muslim Nation, celebrate today the end of Ramadan.
Festivities will take place all day long for 3 consecutive days with many traditional events throughout all islands of the archipelago.
Bodu Beru -the local percussions- will echo everywhere from islands to islands to give their rythmic sounds to the beautifully dressed women, who will perform the Bandiyaa (see the photo above).
These dances are usually performed in the evening to close the feasts and prayers of the day.
Happy Ending of Ramadan Maldives ! Eid Mubarak.
Maldives TOP 10 Dreamy Resorts 2024
YOUR CHOICE. YOUR DREAM. YOUR VOICE