Deepest Man on Earth and freediving record holder Herbert Nitsch gives classes at Soneva Fushi.
Known for offering serendipitous guest experiences with modern-day 'greats', Soneva Fushi is proud to announce that world record holder freediver Herbert Nitsch, "the Deepest Man on Earth", will be running freediving courses at the resort for the last 2 weeks of April 2015.
This will be the first of several freediving 'events', positioning Soneva Fushi as 'the' freediving venue in the Maldives.
About Soneva Fushi
Hidden amongst dense foliage in the beautiful UNESCO biosphere reserve of Baa Atoll, Soneva Fushi is simply where everything started. From open air cinemas, sky observatories, tables in the trees, chocolate rooms, kids clubs,…Soneva Fushi has inspired hundreds of hotels and resorts in Maldives and everywhere else.
About Herbert Nitsch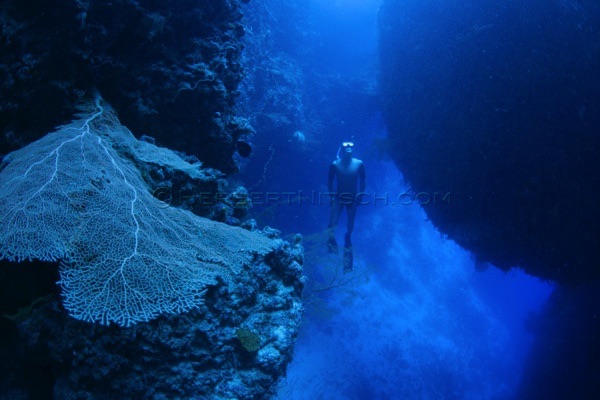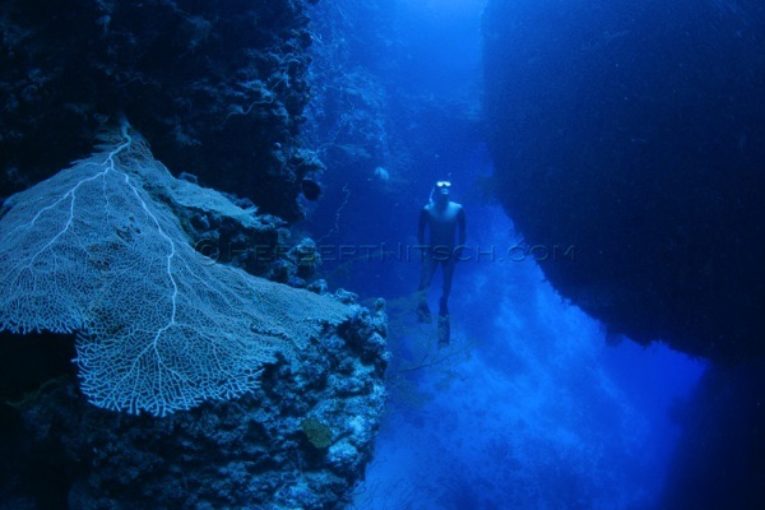 Having suffered from severe decompression sickness following his latest world record of 253.2 meters (830.8 feet) and being told that he would be wheelchair bound, he took his healing into his own hands. Two years later and against all odds, Herbert is training and deep-freediving again.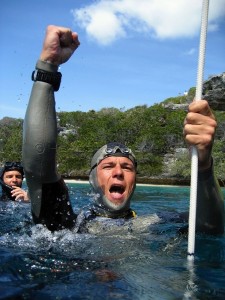 Herbert won this prestigious title when he set the world record for freediving in the No Limit discipline at the incredible depth of 214 meters (702 feet) in 2007.
He can hold his breath for more than 9 minutes and has set 32 world records in all of the 8 recognized disciplines – unrivalled achievements in the freediving history.
He also holds a world record in the Greek traditional discipline of Skandalopetra.
Herbert will be joined by Soneva Fushi resident freediver Ken Kiriyama
Joined by Soneva Fushi's resident freediver Ken Kiriyama, Herbert's one and a half day course will involve theoretical and practical lessons in both shallow and open water.
They will also offer a specially adapted class for children on a complimentary basis.
"We're keen to make freediving accessible. Anyone that enjoys yoga or meditation could really benefit from freediving. It's not anything scary, in fact it's a wonderfully peaceful experience.
– Ken Kiriyama
Nitsch will share his techniques on How to master your breath !
It will cover all aspects such as theory, deep relaxation, breathing techniques to calm the mind and body, how to master holding breath, dive techniques, equalization, safety and the 'buddy system'.
These techniques will enable the students to enjoy the local house reef more calmly and for a longer time – the perfect way to study its local inhabitants such as the graceful and ubiquitous turtles.
Herbert will also share his impressive and sometimes dramatic tales about his life and free diving records at outdoor Cinema Paradiso. As an active board member of the Sea Shepherd Conservation Society, he will be keen to focus some of his talks on global marine conservation – a topic particularly poignant with Soneva Fushi situated in a UNESCO Biosphere marine protected atoll. He will be available to join guests for dinner for further oceanic tales.
"Its all about the unknown, about crossing physiological boundaries, and achieving goals that seem beyond the limits. Each time I think I've reached a limit…there is a door…it opens…and the limit is gone. Freediving in the Maldives will be a particularly enjoyable experience for beginners as the water conditions are just so perfect – calm, clear with plenty to watch."
– Herbert Nitsch
Course Dates & Prices
The nine hour course is available to book between the 14th – 26th April, with a maximum of four students per instructor and will cost $1,200 plus taxes.
Video
Video Courtesy H.Nitsch Youtube Channel
Maldives – January 2015
Follow us on Facebook, Youtube and Instagram 
for more Maldives Dreams & Stories
Your TOP Best Maldives Resorts 2023
YOUR CHOICE. YOUR DREAM. YOUR VOICE
[ Official ]
Traveler's Choice
12th Edition