Welcome to one of the Maldives most beautiful Kids Club : The Den at Soneva Jani. Inspired by childhood wonder, this magical place dedicated to toddlers, kids and teens alike is an awe-inspiring, technology-free playground for the imagination.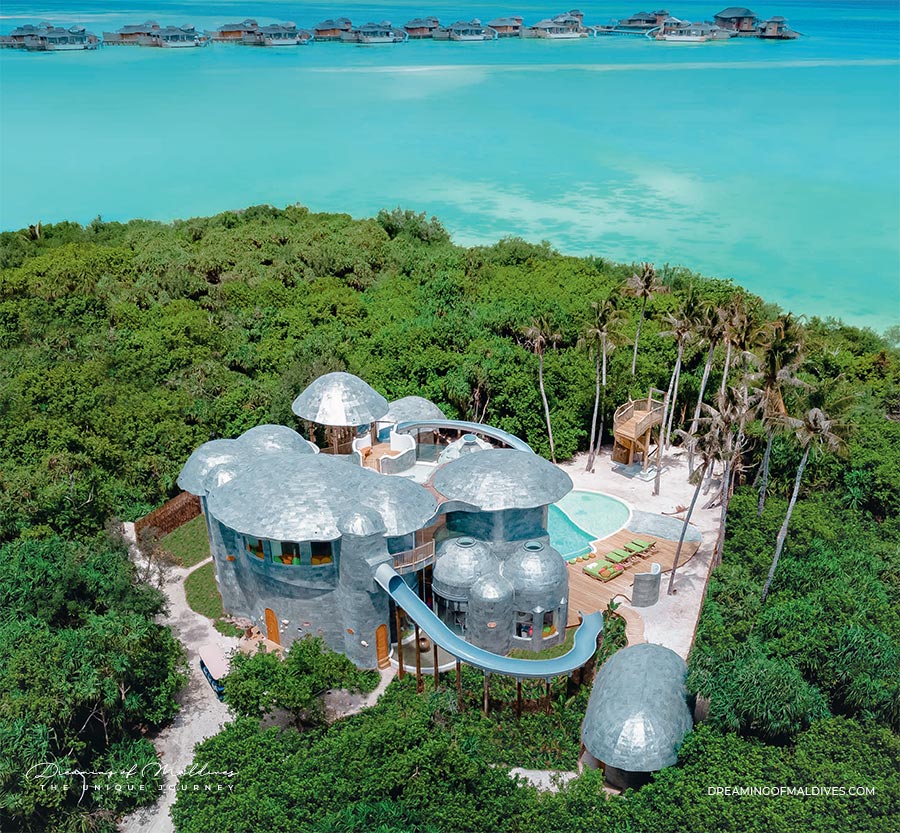 With dedicated toddler and teenage areas, The Den offers a series of inimitable and interactive experiences specially designed to delight and entertain children of all ages. Introducing young guests to the resort's pioneering SLOW LIFE philosophy and in line with Soneva's 'No News,

No Shoes' ethos, all phones and tablets are required to be left in the villas before coming to The Den, encouraging them to learn, play, discover nature and let their creativity and curiosity run wild.

About Soneva Jani

Recently nominated Maldives Best Resort 2022 in the 11th Edition of the TOP 10 Maldives Dreamy Resorts, Soneva Jani is located in Noonu Atoll, at 45 minutes by seaplane from Malé International Airport.
The chic eco-retreat is mostly known for having some of the world's most impressive water villas.
Decorated and built in a rustic-chic style they are all fitted with a private pool opening onto their own stretch of lagoon, with some water villas featuring water slides going directly from the top deck into the lagoon below.
Every water villa offers extravagant spaces with the smallest measuring 400 sqm and the largest 1800 sqm. One of the main highlight of the villas is the retractable roof in the master bedroom, which slides back at the touch of a button so that guests can lie in bed and stargaze.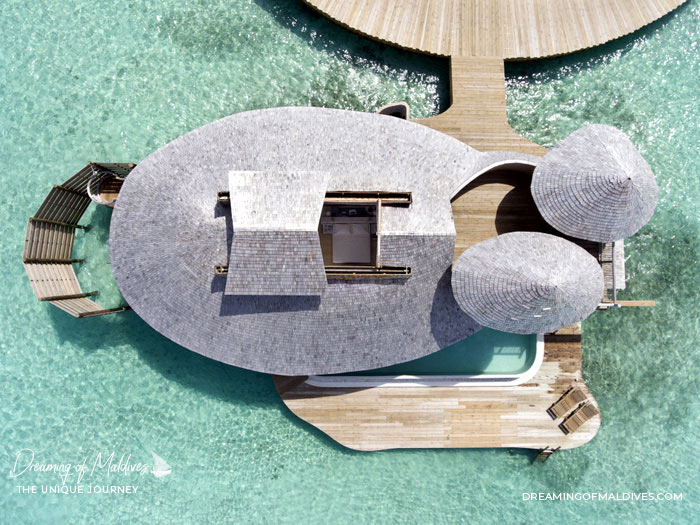 Soneva Jani features an overwater cinema, a star-gazing observatory, a meditative labyrinth, a lush spa, 9 restaurants and bars serving everything from raw dishes, Japanese cuisine to Italian delicacies. Various destination and specialty dining experiences are also available at The Gathering, an impressive three-storey overwater structure, with a cool bar fitted with a giant water slide, the spa, the library, a shopping center and the wine cellar.
Favorite destination of many VIP's, Soneva Jani is a unique luxurious playground for grownups and children.

The Den at Soneva Jani in 8 Facts
How big is The Den ?

The Den at Soneva Jani is the largest family zone in Southeast Asia. It covers a total of 1,500 sqm, split across two storeys.

When is The Den open ?
The Den is open daily from 09:30 to 17:00.
Who can visit The Den?

The space and daily programs are designed for children four years and older, however children under four are also permitted to visit The Den if accompanied by a parent or a babysitter.
What facilities can be found at The Den?

The Den has lots of outdoor attractions around the building, including a swimming pool, two waterfalls, a 32m-zipline, waterslide, sundeck, pirate ship and skateboard ramp. Inside, a bowling alley, Lego and craft area, dressing-up room, library and cinema provide space for books, films, fantasies and more. A separate area is dedicated to sensory play for toddlers, while the kitchen area hosts cooking lessons and Soneva's regular Junior MasterChef competition.
Is there a swimming pool?

The Den features a large swimming pool measuring 155 sqm, as well as two cascading waterfalls, a waterslide, catamaran nets and shallow areas for toddlers. Sun loungers and umbrellas abound for those who want to relax, whilst a large array of inflatables and toys are available to use.
Are there any activities for teenagers?

The Hangout is a dedicated roof deck for teens and offers an array of attention-grabbing activities. Situated on the second floor, The Hangout features a music room, telescope deck, pool and foosball tables, pinball machines, table tennis table set above a reflecting pond, as well as a dry slide for speedy escapes. One of the waterfalls also leads into a grotto that transforms into an evening hangout for teens. Known as the Cave Bar, it is complete with a DJ booth, dancefloor and pool bar serving mocktails.
Who oversees the children while at The Den?
Soneva Jani's experienced childminders are on hand to watch over children's every move and ensure they enjoy every moment in a safe and secure environment. Are children permitted to bring mobile phones or tablets? The Den is a technology-free zone with all phones and tablets required to be left in the villas, encouraging children to stay engaged in their activities.
Daily Program includes activities for all kids
The Den features a daily roster of exciting, educational and engaging opportunities for children and teenagers to create meaningful moments; from arts and crafts using recycled materials, movie nights and treasure hunts to snorkeling with Soneva Jani's Marine Biologist, sunset dolphin cruises, pool parties and more. While the space and daily program are designed for children four years and older, children under four are also welcome to join if accompanied by a parent or a babysitter.
The Den Kids and teens Program & Activities
click to enlarge
Soneva Jani Ultimate Family Offer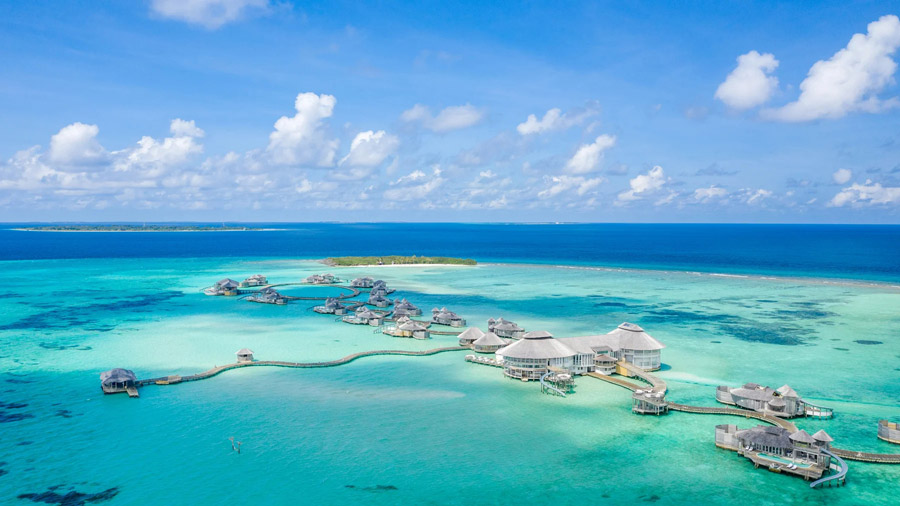 When booking a minimum four-night stay at Soneva Jani, children aged up to 15 years sharing with two adults will receive complimentary full board dining. Also included in the offer is a range of Soneva Jani's signature child-friendly experiences, including welcome gifts and children's arrival kits, with baby accessories, highchairs, prams, playpens, monitors, bottle warmers, bathmats and other supplies.
BOOK Soneva Jani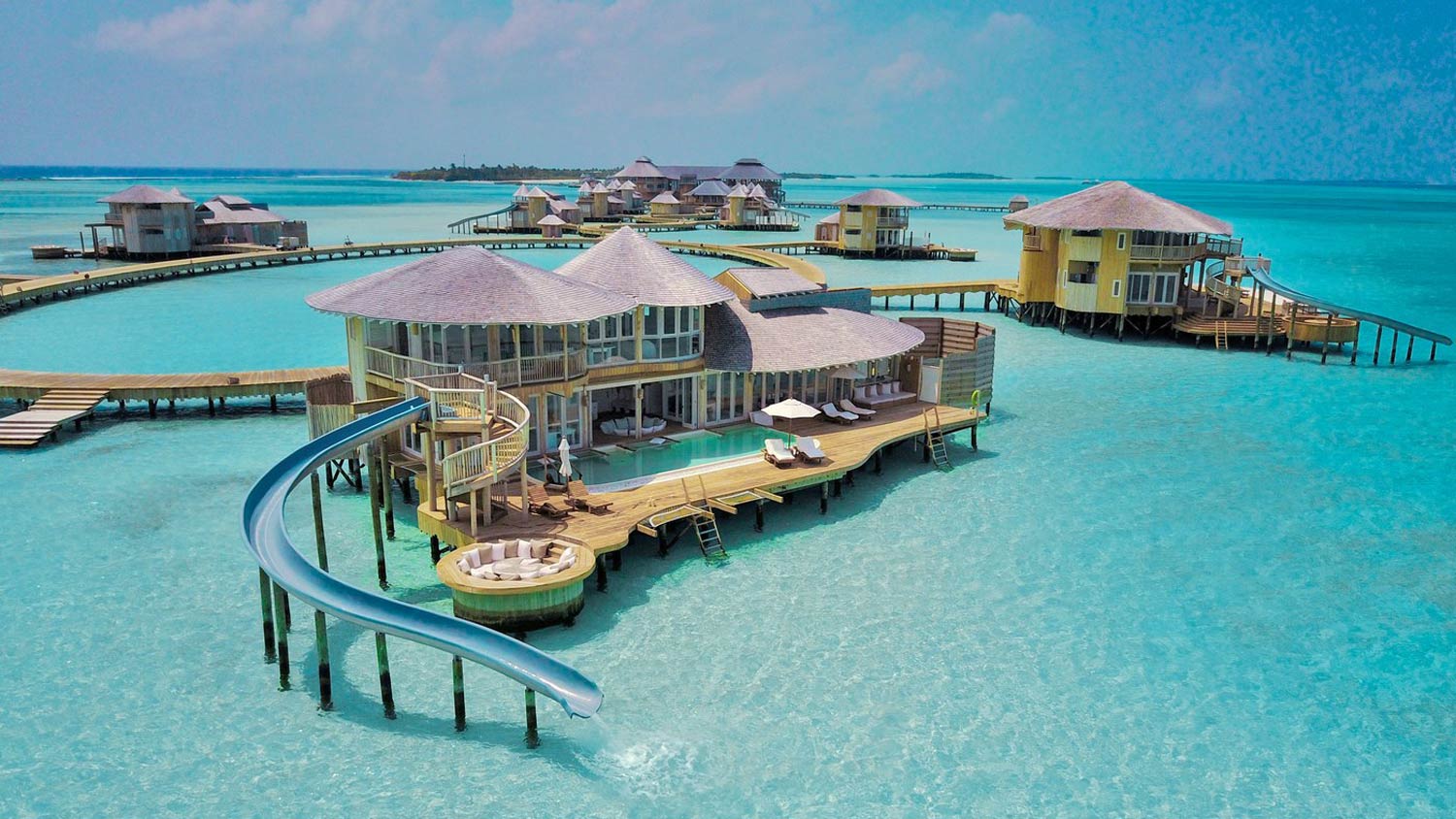 in association with our trusted partner
& personal counsellor in Maldives
Maldives with Kids

In this list you will find the best Maldives Child Friendly Resorts with Kids Clubs. We've seen and tested most of them. Ask me any…
Soneva Jani latest news and stories
Cast your vote for Soneva Jani for the TOP 10 Maldives Best Resorts 2024 – 13th Edition. The TOP 10 Maldives Dreamy Resorts celebrates…
Follow us on Facebook, Youtube and Instagram 
for more Maldives Dreams & Stories
Maldives TOP 10 Dreamy Resorts 2024
YOUR CHOICE. YOUR DREAM. YOUR VOICE