Six Senses Laamu steps in Zero-carbon cooking, the new trend among chefs who care about the environmental impact of the catering industry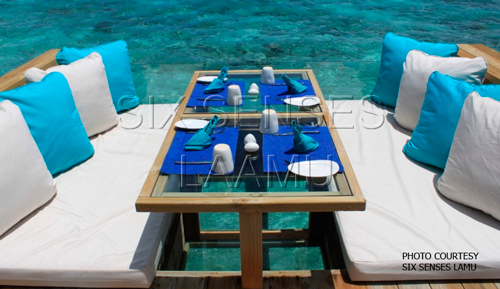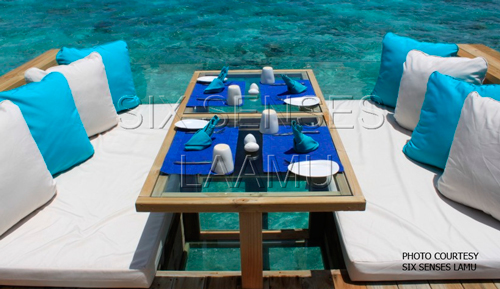 When it comes to environment, Six Senses Resorts & Spa always stands as pioneer in the Luxury Hotel & Tourism Industry – see our previous posts about Solar energy at Soneva Fushi and The future of Earth at Soneva Resorts.
Truly committed to their own-self-created Philosophy "Intelligent Luxury", Six Senses comes back again with a new challenge : Carbon-Free Cooking or Zero-carbon cooking at their newly opened Resort Six Senses Laamu in the virgin Maldives Atoll of Laamu.
What is Zero-carbon cooking ?
To cook without emitting any carbon or any other harmful air pollution and reach -as much as possible- 0% impact on environment by using for instance renewable energy (solar, wind) for heating, vegetable oils, minimum food transportation (by air, sea or road). This idea is already applied by active and dedicated environmentalists from different countries around the world.
But no Hotel ever did it before….
Zero-carbon cooking is the trend among chefs who care about the environmental impact of the catering industry. However, even if already applied by non professional, this new way of cooking presents itself as a real challenge for Chefs who still have to create delicious menus for their exigent guests.
With this new decision, Six Senses embraces again the Green adventure and has now introduced a zero-carbon menu at "Deck-a-dence", their amazing over-water restaurant at Six Senses Laamu.
Chefs propose gourmet menus made from ingredients sourced from within the Laamu atoll and served raw, so that no need for any energy is consumed in cooking.
A truly sustainable AND culinary experience.
© Dreaming of Maldives
Your TOP Best Maldives Resorts 2023
YOUR CHOICE. YOUR DREAM. YOUR VOICE
[ Official ]
Traveler's Choice
12th Edition