Cast your vote for Pullman Maldives Maamutaa for the TOP 10 Maldives Best Resorts 2024 – 13th Edition.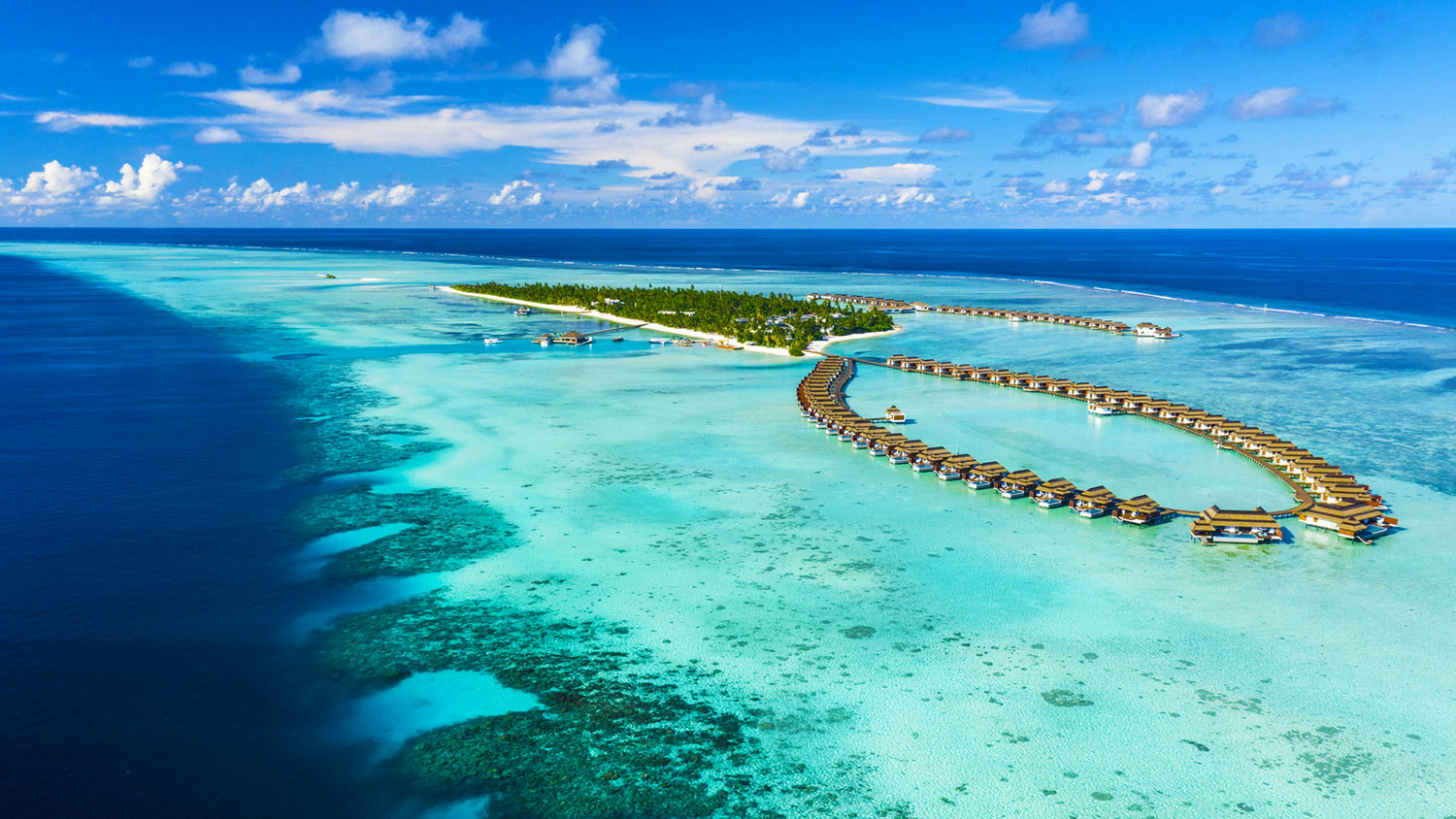 Pullman Maldives Maamutaa
The TOP 10 Maldives Dreamy Resorts celebrates and recognizes travelers' favorite hotels in the Maldives that have consistently delivered exceptional experiences. Travel industry professionals and travelers worldwide are invited to cast their votes for their best resorts and private islands around the Maldives.
This dreamy accolade celebrates and showcases the best resorts and private islands across the Maldives.
Vote for Pullman Maldives Maamutaa.
. TOP 10 Best Maldives resorts 2024 .
We don't give Awards . You do

To keep it fair, you can vote only 1 time.

Pullman Maldives Maamutaa
Pullman Maldives Maamutaa is a superb All Inclusive luxury Resort located in in Gaafu Alifu Atoll, at 55 mns by domestic flight from Male International airport + 15 mns by speed boat.
Maamutaa is known for the beauty of its surroundings and for offering one of the best all-inclusive plan in the Maldives, excellent services, a wide range of activities and a complete variety of culinary delights available at six delightful outlets across the island.
The luxury resort offers 122 decadent villas, including two underwater bedrooms called Aqua Villas featuring each a bedroom submerged at 10 meters beneath the turquoise waters.
Pullman chose Maamutaa Island for its rich density and diversity. Well integrated in the nature, the resort is nestled on a 18 hectare island, filled with a virgin lush vegetation which has the unique particularity to have a natural lake inside as well as a mangrove ( both very rare in the Maldives ). Beside its unique assets on the inside, Pullman Maldives Maamutaa is also blessed with a magnificent lagoon, which is one of the largest in the Maldives, a wide area filled with corals and marine life as well as the atoll main reef located at a few meters away from its shore.
About the TOP 10 Best Maldives Resorts.
Your Dream Hotel
Since its creation in 2012, the TOP 10 Maldives Dreamy Resorts event has been providing travelers with a platform to vote for their favorite resorts in the Maldives every year.
Note for the newcomers :
The votes are opened to anyone. You simply chose the Maldives Resort that makes you dream. Discover here the Story of the TOP 10 Maldives Dreamy Resorts to know more.
PAST TOP 10's

This is the TOP 10 Best Maldives Resorts 2023…

Discover the TOP 10 Best Maldives Resorts in 2022…

Discover the TOP 10 Best Maldives Resorts in 2021…
Follow us on Facebook, Youtube and Instagram
for more Maldives Dreams & Stories
Maldives TOP 10 Dreamy Resorts 2024
YOUR CHOICE. YOUR DREAM. YOUR VOICE