Do you speak Dhivehi ?
The national language of Maldives
Dhivehi is an Indo-Aryan language closely related to the Sinhalese language of Sri Lanka. As close as both languages are, However, Sri Lankan people and Maldivians do not necessarily understand each other.
Dhivehi has also been influenced by other languages that crossed the country in the early centuries, such as Arabic, English, Portuguese or Hindustani.
Dhivehi is written in Thaana Alphabet and is written from right to Left like Arabic.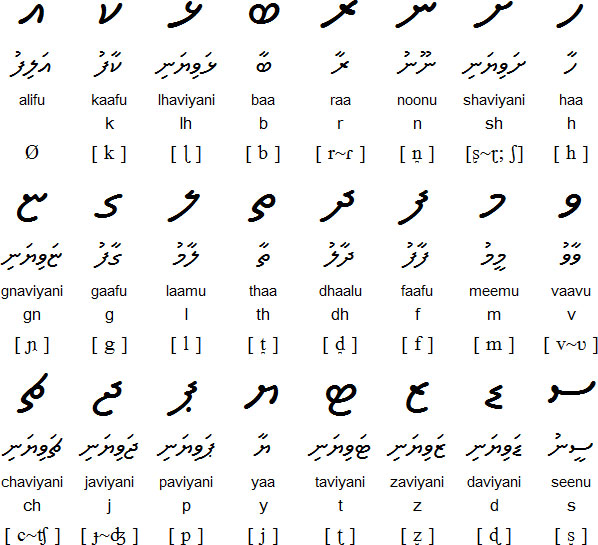 Thaana Characters