Cast your vote for W Maldives for the TOP 10 Maldives Best Resorts 2024 – 13th Edition.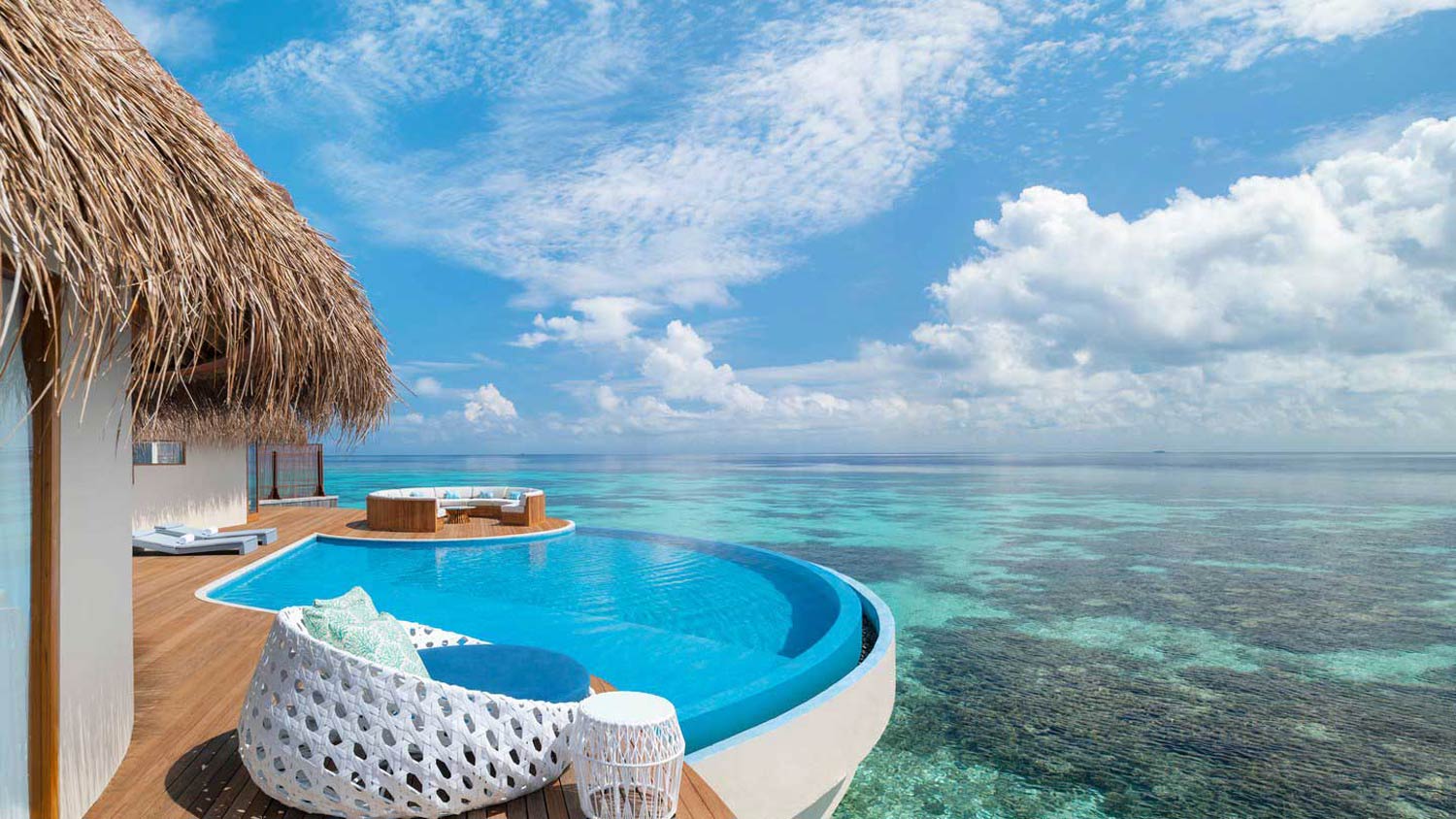 The TOP 10 Maldives Dreamy Resorts celebrates and recognizes travelers' favorite hotels in the Maldives that have consistently delivered exceptional experiences. Travel industry professionals and travelers worldwide are invited to cast their votes for their best resorts and private islands around the Maldives.
This dreamy accolade celebrates and showcases the best resorts and private islands across the Maldives.
Vote for W Maldives.
. TOP 10 Best Maldives resorts 2024 .
We don't give Awards . You do

To keep it fair, you can vote only 1 time.

W Maldives
W Maldives is a stylish luxury resort located in Ari Atoll, on a gorgeous small island surrounded by stunning coral reefs. Its unparalleled services and concept largely contribute to make it today, one of the most glamorous Resort in Maldives.
Alike all W Hotels around the world, W Maldives has an ultra stylish atmosphere with a contemporary and cutting-edge style, focused on lifestyle and design.
W Hotels philosophy : "Whatever / Wherever / Whenever", flows at the resort where you can live and create Your Very Own Dream, anytime with an excellent choice of activities and things to do.
The chic retreat boasts 78 retreats ranging from extraordinary Suites to fabulous Beach and overwater villas each featured with a plunge pool, complete privacy, contemporary design furniture signed from top designers coupled with delightful amenities.
Besides being one of the best Design Hotel in Maldives, W Maldives is a also snorkeling Paradise. The superb luxury resort is amongst the best island to snorkel in Maldives. W island, or Fesdhu in Dhivehi, is gifted with breathtaking close-by reefs where thousands of fishes, turtles and corals are waiting for you at a step away from your villa.
And if W is not enough for you, go explore its dreamy private island called Gathaafushi, located at 5 mns by speedboat. The tiny paradise island can be entirely yours for a few hours or a romantic overnight stay in a villa under the stars.
About the TOP 10 Best Maldives Resorts.
Your Dream Hotel
Since its creation in 2012, the TOP 10 Maldives Dreamy Resorts event has been providing travelers with a platform to vote for their favorite resorts in the Maldives every year.
Note for the newcomers :
The votes are opened to anyone. You simply chose the Maldives Resort that makes you dream. Discover here the Story of the TOP 10 Maldives Dreamy Resorts to know more.
PAST TOP 10's

This is the TOP 10 Best Maldives Resorts 2023…

Discover the TOP 10 Best Maldives Resorts in 2022…

Discover the TOP 10 Best Maldives Resorts in 2021…
Follow us on Facebook, Youtube and Instagram
for more Maldives Dreams & Stories
Maldives TOP 10 Dreamy Resorts 2024
YOUR CHOICE. YOUR DREAM. YOUR VOICE