Cast your vote for Vakkaru Maldives for the TOP 10 Maldives Best Resorts 2024 – 13th Edition.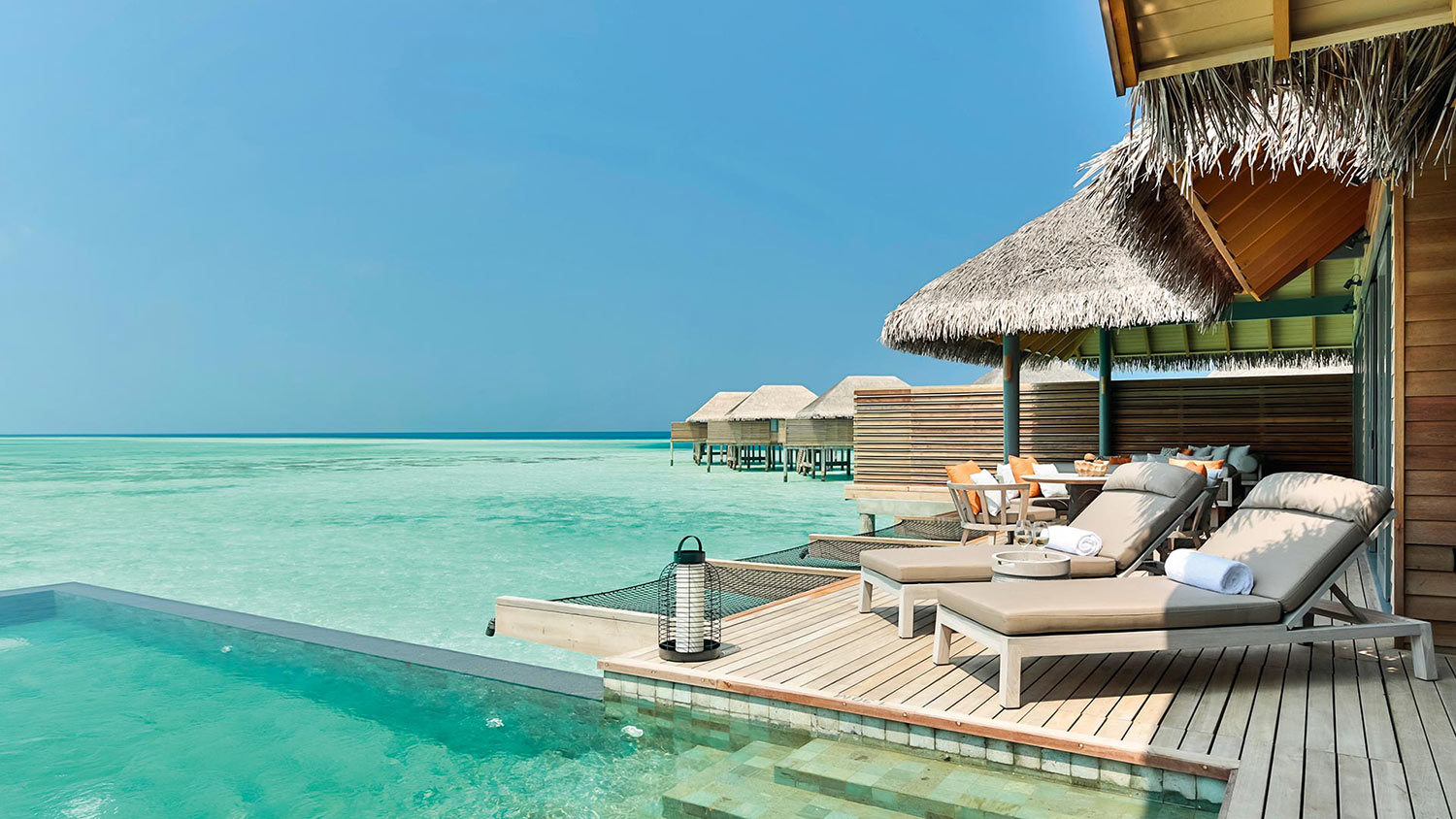 The TOP 10 Maldives Dreamy Resorts celebrates and recognizes travelers' favorite hotels in the Maldives that have consistently delivered exceptional experiences. Travel industry professionals and travelers worldwide are invited to cast their votes for their best resorts and private islands around the Maldives.
This dreamy accolade celebrates and showcases the best resorts and private islands across the Maldives.
Vote for Vakkaru Maldives.
. TOP 10 Best Maldives resorts 2024 .
We don't give Awards . You do

To keep it fair, you can vote only 1 time.

Vakkaru Maldives
Vakkaru Maldives is a 5-star luxury resort located in the UNESCO Biosphere Reserve of Baa Atoll at 30 minutes by seaplane or 20 minutes by domestic flight followed by a 30-minute speedboat ride to the island.
The luxury resort is nestled on a beautiful lush tropical island surrounded by an excellent snorkeling at close reach where marine life is thriving.
Vakkaru Maldives boasts 113 luxury beach and overwater villas and suites designed in a tropical chic style, with or without pool. Each villa offers an incredible sense of space, ocean views and the service of an island host to ensure a tailor made experience.
The luxury resort offers five restaurants and two bars serving cuisines from Europe to Asia as well as one of the best Maldives overwater spa, and personal experiences for couples and families.
Vakkaru Maldives is also one of the best Maldives resorts for a Yoga retreat with a wide array of practices and receives some of the world's best tennis players for various events organized at its excellent tennis club.
About the TOP 10 Best Maldives Resorts.
Your Dream Hotel
Since its creation in 2012, the TOP 10 Maldives Dreamy Resorts event has been providing travelers with a platform to vote for their favorite resorts in the Maldives every year.
Note for the newcomers :
The votes are opened to anyone. You simply chose the Maldives Resort that makes you dream. Discover here the Story of the TOP 10 Maldives Dreamy Resorts to know more.
PAST TOP 10's

This is the TOP 10 Best Maldives Resorts 2023…

Discover the TOP 10 Best Maldives Resorts in 2022…

Discover the TOP 10 Best Maldives Resorts in 2021…
Follow us on Facebook, Youtube and Instagram
for more Maldives Dreams & Stories
Maldives TOP 10 Dreamy Resorts 2024
YOUR CHOICE. YOUR DREAM. YOUR VOICE