With the opening of Pullman Maldives Maamutaa, Pullman Hotels & Resorts, the French multinational upscale hotel brand, signs one of the best 5* All Inclusive Luxury Resort in the Maldives.
Here is what we know.
The awaited Pullman Maldives Maamutaa Resort has finally open !
Pullman Maldives Mamutaa was long awaited. Announced by Accor in 2015 for a an opening in 2018, the superb luxury resort has finally open on September 25th 2019.
Set amidst 18 hectares of lush tropical flora and fauna in Gaafu Alifu Atoll, Pullman Maldives Maamutaa Resort boasts 122 decadent villas, including two exclusive Aqua Villas featuring bedrooms submerged beneath the turquoise waters for a truly memorable experience of the region's marine life up close.
The Royal Suite is a resort within a resort and provides complete privacy and indulgence including a high degree of personalized services.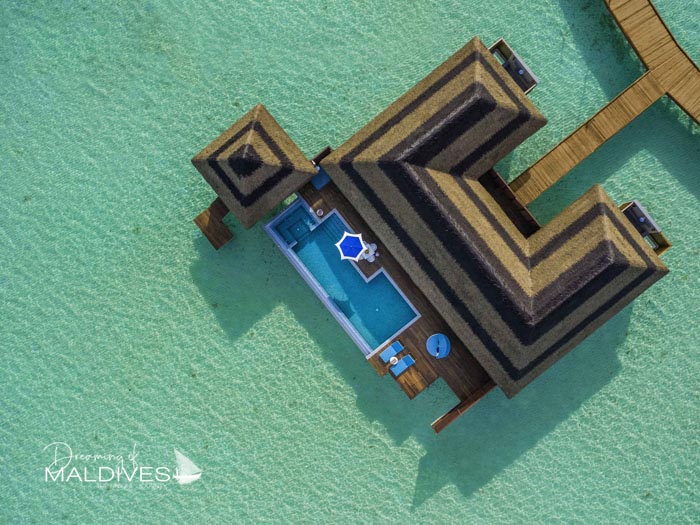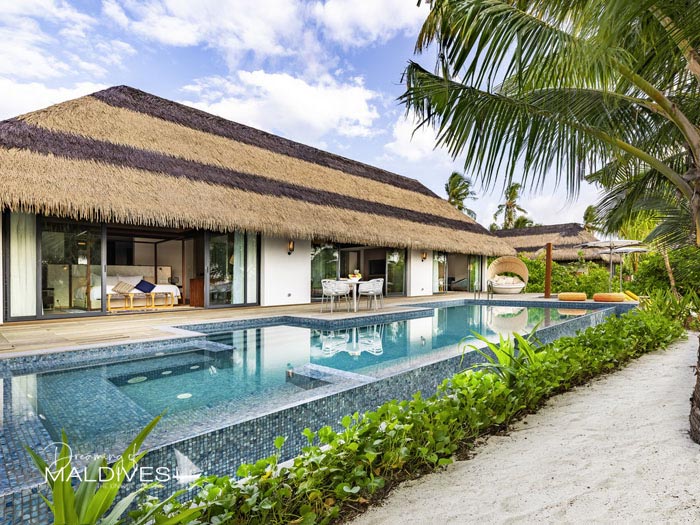 Pullman Maldives Maamutaa – The Villas
Featuring a range of over-water and beachside villas, Pullman Maldives Maamutaa is surrounded by lush vegetation, a natural lake and sun-kissed beaches, plus one of the region's largest and deepest lagoons.
With water temperatures slightly cooler than many other islands, the richness of the marine life and the colors of the coral are unparalleled. For example, this is the only place where divers can spot up to 13 species of sharks in the water.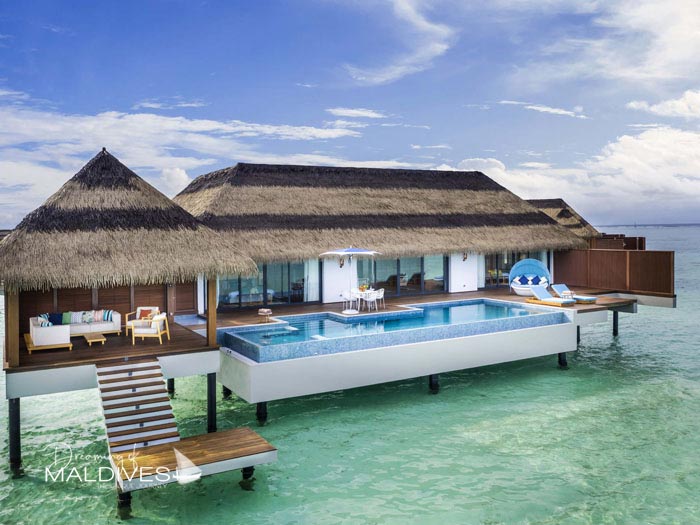 Pullman Maamutaa offers one of the most generous all-inclusive plan in the Maldives
Guests will never go hungry, as the resort boasts one of the most generous, all-inclusive offers in the Maldives, complete with a variety of culinary delights available at six outlets across the island.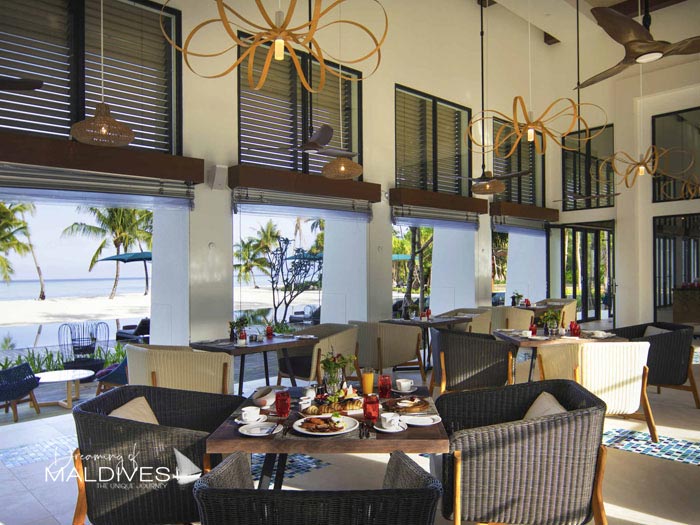 Pullman Maldives Maamutaa Restaurants and Dining
Options include Mélange, an all-day dining restaurant; The Hub, a sunken pool bar offering signature drinks and delicious sharing plates; Saffron Affair for a sophisticated evening of tapas and crafted cocktails; and Souq Oven for Middle Eastern dishes, for pairing with a wine list featuring over 80 wines from around the world.
For something more casual, guests can enjoy healthy café treats and alchemy experiences at Sol Rising; or one of the region's first organic, vegetarian and vegan restaurants Phat Chameleon, set amidst a vegetable and herb garden.
For those on the go, the playful Bites on Wheels food cart, offers refreshing sorbets and light snacks throughout the day.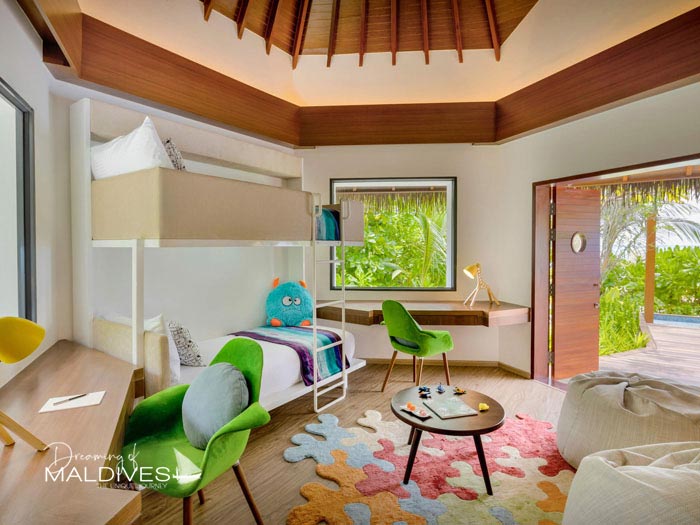 Pullman Maldives Maamutaa – Kids Activities and Leisures
Children and teens are well catered for at Playground and Skillz Sports Centre, with a range of entertaining and educational activities including snooker, table tennis, various board games and a golf simulator.
Nature walks, treasure hunts, and outdoor sports are also available for the adventurers at heart to enjoy the natural beauty of the island.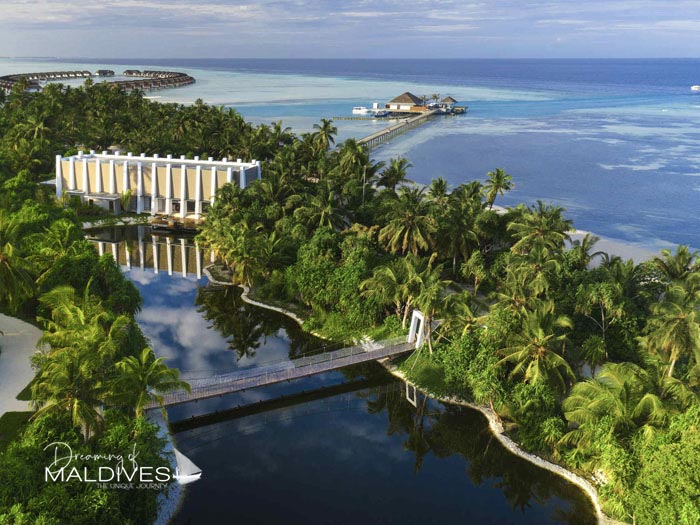 Pullman's well-being approach focuses around the four pillars of Sleep; Sport; Food; and Spa and here it's all about bringing guests as close to nature and the outdoors as you can get.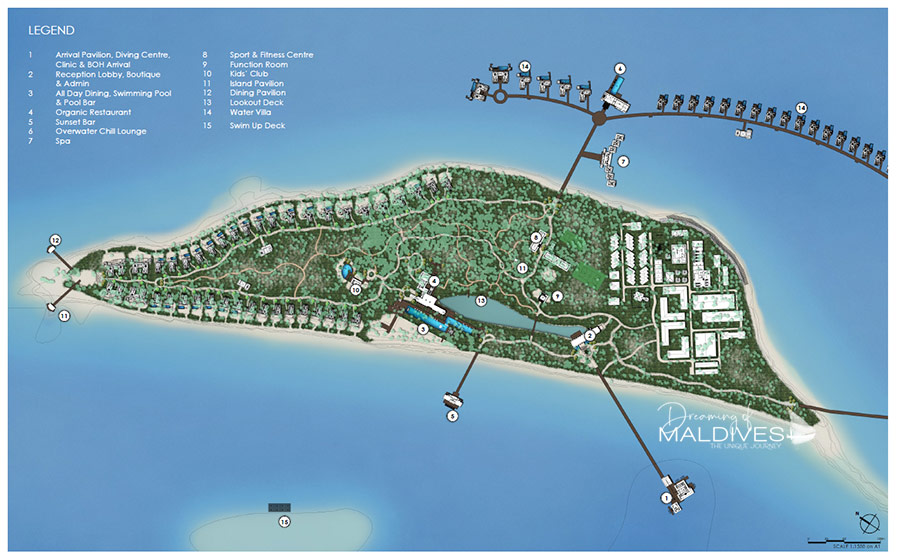 Fitness enthusiasts can start at the resort's Fit Trail island jogging track with five fitness stations offering a variety of physical trails; or level up with a complete boot-camp Raaveriya Workout experience that kick starts with calisthenics followed by an invigorating run on the beach and a refreshing swim in the lagoon.
For complete restoration of the body, mind and soul, choose from a selection of signature facials, body treatments and massage therapies available at the resort's Spa by Phytomer, which features eight treatment rooms perched over a shallow, white sand lagoon.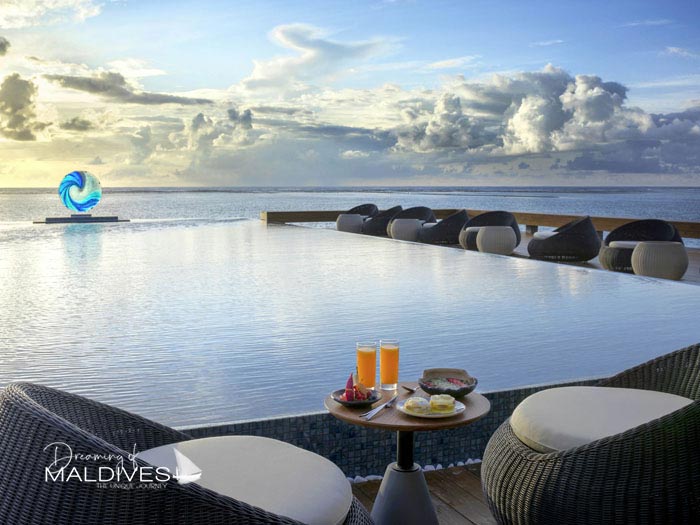 Sign up for a local arts and crafts class, marine conservation talk, or enjoy nature trail walks around the island with the resort's resident marine biologist, or scuba dive and snorkel in one of the Maldives' largest blue lagoons covering a total area of 1,700 hectares. The surrounding coral gardens feature a diverse variety of reef fish, dolphins, turtles and sharks around the resort's 26 dive sites.
With our generous all-inclusive offering, we look forward to welcoming guests to the Pullman
Maldives Maamutaa Resort where they can explore the island's sandy beaches, nature trails and renowned diving sites while enjoying a full wellness and culinary journey.

John Bendtsen, General Manager of Pullman Maldives Maamutaa Resort.
Pullman Maldives Maamutaa Resort Opening Offers
As a special opening offer, enjoy complimentary return transfers valued at $360 USD per person when booking a stay of five-nights or more, valid from 25th September 2019 until 23rd December 2019.
Pullman Maldives Maamutaa is located at Maamutaa Island, Gaafu Alifu Atoll
The resort is accessible by domestic flight 55 minutes from Velana International Airport in Malé, followed by a 15-minute speedboat ride from Kooddoo Airport.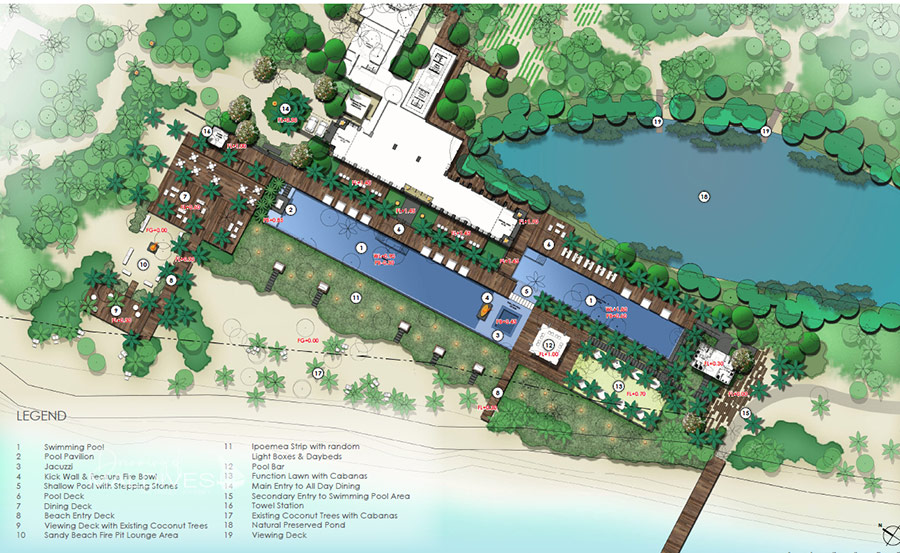 Pullman Maldives Maamutaa Resort – Photo Gallery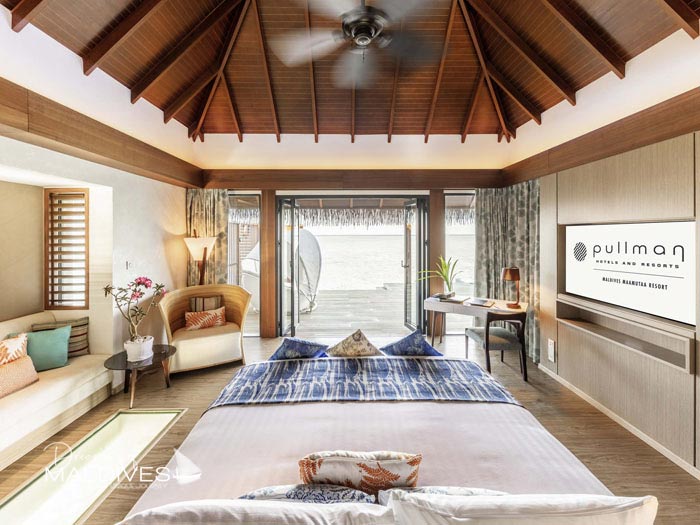 Pullman Maldives Maamutaa latest

Dreaming of Maldives readers have nominated Pullman Maldives Maamutaa for Maldives Best Resort 2023 in the 12th Edition of the TOP 10 Maldives…

Here are the 22 Maldives hotels nominated for the TOP 10 Best Maldives Resorts 2022. We Do Not Give Awards . You Do The Maldives Best Resorts…

Pullman Maldives Maamutaa, voted Best Maldives Resort in 2021, is a 5* All Inclusive Luxury Resort known for the beauty of its surroundings…
Follow us on Facebook, Youtube and Instagram
for more Maldives Dreams & Stories
Your TOP Best Maldives Resorts 2023
YOUR CHOICE. YOUR DREAM. YOUR VOICE
[ Official ]
Traveler's Choice
12th Edition