W Maldives Incredible house reef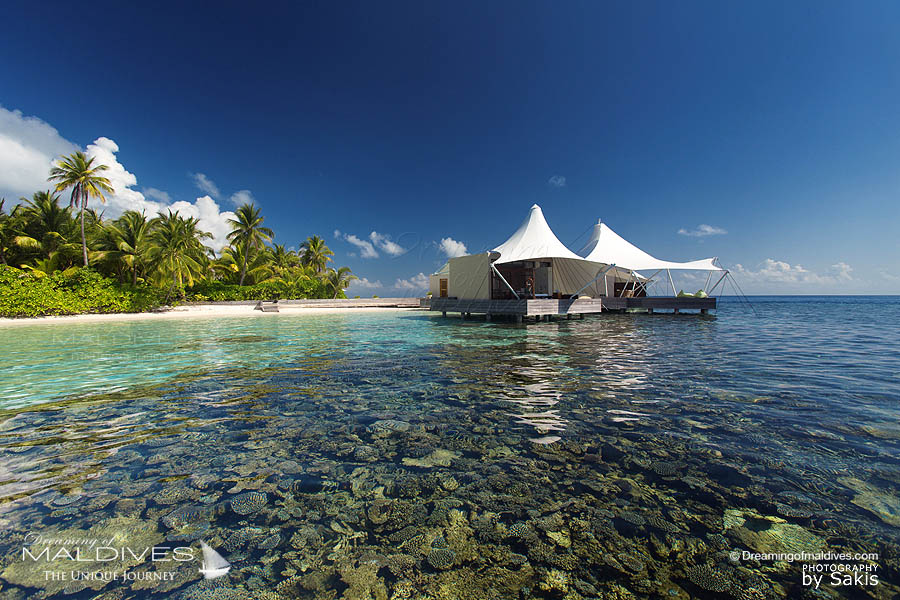 Snorkeling at W Maldives
We have experienced some of our best snorkeling moments in the Maldives at W.
The resort house reef is just breathtaking. It is amazing to see so many coral plates, and all mostly intact ! Snorkeling spots are literally in front of most of the island shores.
The Beach villas located on the west side ( on the spa side ) are a dream if you like to explore the sea. If you stay in a over-water Retreat, choose the villas located on the west side too, you will step in an incredible coral garden. Magical, hardly unequalled, W Maldives is not only a great resort but is also gifted with a stunning underwater environment. A MUST.
Pay attention : As usual, take a moment to discuss with the Dive Center before going to explore the outside walls ! Currents can be dangerous and professional advices are gold.
More about Snorkeling at W Maldives

More about Snorkeling in Maldives
Continue Reading : Which Resort Has the BEST House Reef Snorkeling in Maldives ?
Follow us on Facebook and Instagram for more Maldives stories.
Maldives TOP 10 Dreamy Resorts 2024
YOUR CHOICE. YOUR DREAM. YOUR VOICE