Cast your vote for Gili Lankanfushi Maldives for the TOP 10 Maldives Best Resorts 2024 – 13th Edition.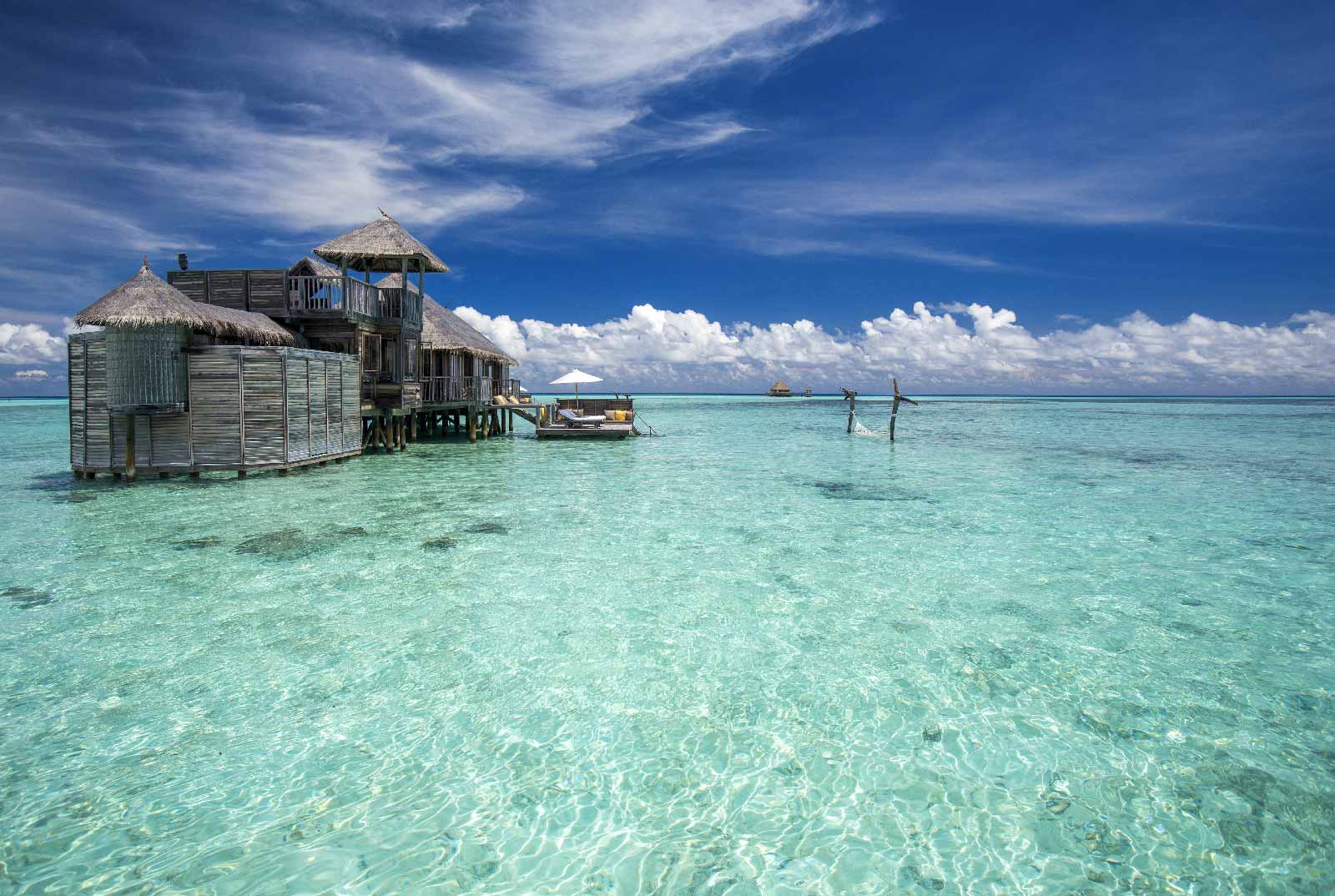 Gili Lankanfushi Maldives
The TOP 10 Maldives Dreamy Resorts celebrates and recognizes travelers' favorite hotels in the Maldives that have consistently delivered exceptional experiences. Travel industry professionals and travelers worldwide are invited to cast their votes for their best resorts and private islands around the Maldives.
This dreamy accolade celebrates and showcases the best resorts and private islands across the Maldives.
Vote for Gili Lankanfushi Maldives.
. TOP 10 Best Maldives resorts 2024 .
We don't give Awards . You do

To keep it fair, you can vote only 1 time.

Gili Lankanfushi Maldives
Gili Lankanfushi Maldives is a superbly designed Resort standing in the middle of an endless blue lagoon at a short distance by speedboat from Male airport. Gili Lankanfushi Maldives embraces the "No News No Shoes" philosophy along with very high luxury standards and service levels.
One of the resort dreamiest concept resides in the accommodation with 45 Water Villas impressively floating above the lagoon and its Private Reserve, the World's Largest Water Villa, covering 1700 sqm.
Crafted in a rustic-chic style and built with natural and noble materials, all water villas offer the ultimate feeling of living by the water's edge. The designer's idea behind the concept is clear : to get the best of the blue from wherever we stand.
Impeccable at all levels of services, the island is a Dream for all Water Villa Lovers and Eco-Luxury retreat seekers.
About the TOP 10 Best Maldives Resorts.
Your Dream Hotel
Since its creation in 2012, the TOP 10 Maldives Dreamy Resorts event has been providing travelers with a platform to vote for their favorite resorts in the Maldives every year.
Note for the newcomers :
The votes are opened to anyone. You simply chose the Maldives Resort that makes you dream. Discover here the Story of the TOP 10 Maldives Dreamy Resorts to know more.
PAST TOP 10's

This is the TOP 10 Best Maldives Resorts 2023…

Discover the TOP 10 Best Maldives Resorts in 2022…

Discover the TOP 10 Best Maldives Resorts in 2021…
Follow us on Facebook, Youtube and Instagram
for more Maldives Dreams & Stories
Maldives TOP 10 Dreamy Resorts 2024
YOUR CHOICE. YOUR DREAM. YOUR VOICE