The rumor is now officially confirmed: Alila Villas Hadahaa is, since today, Park Hyatt Maldives !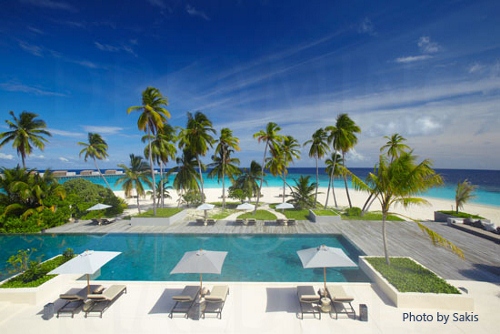 Open in 2009 by Alila Villas Design Hotel Brand, Hadahaa was the successful combination of contemporary design (a signature feature across the Alila Hotels) and Maldivian architecture. Alila Villas Hadahaa had also won many awards during the first year of operation : in 2010, the resort won several recognition as one of Condé Nast Traveler's Hot Hotels, Condé Nast Traveler's Best New Spas an DestinAsian Luxe List's 41 Best New Hotels of the Year.
Today, Alila Villas leaves to her successors a beautiful island with an exquisite charm and a unique architecture among all Resorts of the archipelago. With Hadahaa, Park Hyatt opens its very first Resort in the Maldives.
Our opinion about Hadahaa in a few words
Alila Villas Hadahaa is located at the extreme south of Maldives, in North Huvadhoo Atoll.
We had the chance to stay several days at the resort and I must admit that before coming to Hadahaa, we were very curious about the island. Upon our arrival, our curiosity was immediately satisfied by her surprising and impressive architectural design, made of strikingly modern lines everywhere around the island and ideally integrated into the gorgeous Maldivian natural landscape.
If you love contemporary architecture, your wishes will immediately be fulfilled by this island. Hadahaa appeals to the senses with perspectives and design invariably catching the eye in a subtle and creative way.
Alila is all about Design and clear lines
It also appeared to me that designers and architects have made a point to constantly lead the guest eyes towards water, with straight lines conducting to ponds, waterfalls, pools and of course the lagoon.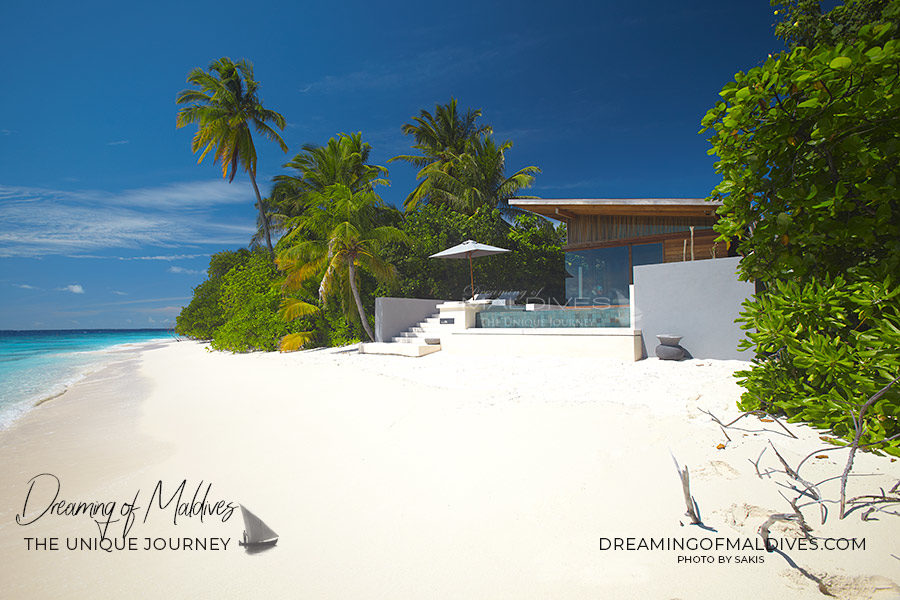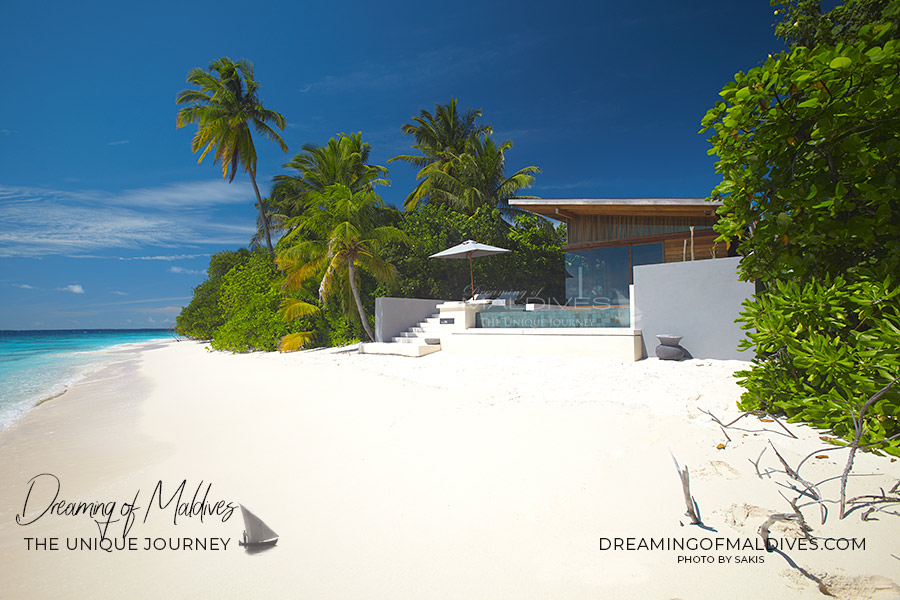 Large openings and big windows offer a constant view on the surroundings, everywhere on the island, including bars, restaurants and rooms.
Villas and Water Villas are cosy, luxurious and intimate. On the outside, they are all made of light wood. Inside the rooms, wood remains, but in a darker tone. Natural material are harmoniously set together with a tasty and contemporary furniture.
Large glass windows completely open up into the garden or the lagoon and offer, according to the location, a total privacy through the dense vegetation around.
Restaurants, bars, spa, front desk, every part of the island perfectly combines simplicity and luxury, all in an intimate atmosphere without compromising the magic scenery of the Maldives, which remains, after all the essence of the destination.
Park Hyatt has not yet made any official announcement about the future development of the Resort.
Hadahaa should therefore, continue to please Maldives fans … and Design enthusiasts.
Stay tuned for more on the new Park Hyatt Maldives
Follow us on Facebook, Youtube and Instagram 
for more Maldives Dreams & Stories
Your TOP Best Maldives Resorts 2023
YOUR CHOICE. YOUR DREAM. YOUR VOICE
[ Official ]
Traveler's Choice
12th Edition