Cast your vote for Soneva Jani for the TOP 10 Maldives Best Resorts 2024 – 13th Edition.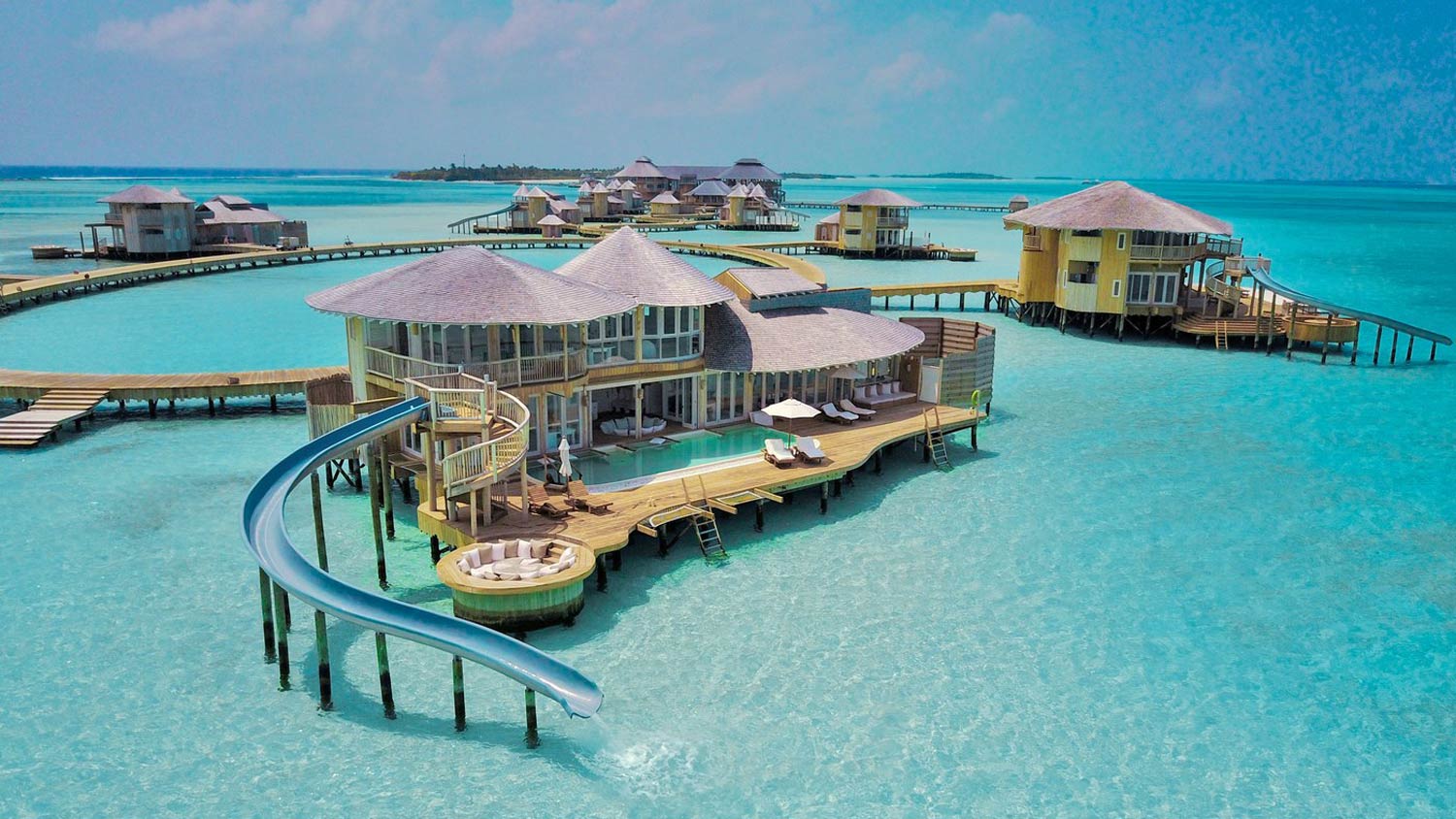 The TOP 10 Maldives Dreamy Resorts celebrates and recognizes travelers' favorite hotels in the Maldives that have consistently delivered exceptional experiences. Travel industry professionals and travelers worldwide are invited to cast their votes for their best resorts and private islands around the Maldives.
This dreamy accolade celebrates and showcases the best resorts and private islands across the Maldives.
Vote for Soneva Jani.
. TOP 10 Best Maldives resorts 2024 .
We don't give Awards . You do

To keep it fair, you can vote only 1 time.

Soneva Jani
Soneva Jani is located in Noonu Atoll, at 45 minutes by seaplane from Malé International Airport.
The chic eco-retreat is mostly known for having some of the world's most impressive water villas. Decorated and built in a rustic-chic style they are all fitted with a private pool opening onto their own stretch of lagoon, with some villas featuring water slides going directly from the top deck into the lagoon below.
Every water villa offers extravagant spaces with the smallest measuring 400 sqm and the largest 1800 sqm. One of the main highlight of the villas is the retractable roof in the master bedroom, which slides back at the touch of a button so that guests can lie in bed and stargaze.
Soneva Jani features an overwater cinema, the Maldives most beautiful and largest Kids Club called The Den, a star-gazing observatory, a meditative labyrinth, a lush spa, 9 restaurants and bars serving everything from raw dishes, Japanese cuisine to Italian delicacies. Various destination and specialty dining experiences are also available at The Gathering, an impressive three-storey overwater structure, with a cool bar fitted with a water slide, the spa, the library, a shopping center and the wine cellar.
Favorite destination of many VIP's, Soneva Jani is a unique luxurious playground for grownups and children.
About the TOP 10 Best Maldives Resorts.
Your Dream Hotel
Since its creation in 2012, the TOP 10 Maldives Dreamy Resorts event has been providing travelers with a platform to vote for their favorite resorts in the Maldives every year.
Note for the newcomers :
The votes are opened to anyone. You simply chose the Maldives Resort that makes you dream. Discover here the Story of the TOP 10 Maldives Dreamy Resorts to know more.
PAST TOP 10's

This is the TOP 10 Best Maldives Resorts 2023…

Discover the TOP 10 Best Maldives Resorts in 2022…

Discover the TOP 10 Best Maldives Resorts in 2021…
Follow us on Facebook, Youtube and Instagram
for more Maldives Dreams & Stories
Maldives TOP 10 Dreamy Resorts 2024
YOUR CHOICE. YOUR DREAM. YOUR VOICE