Music to Chill-Out in Maldives.

Selection number 3 : Huvafen Fushi Maldives. Vol 1 & Vol 2 by DJ Ravin.
At Dreaming of Maldives the news could not be better …
Huvafen Fushi, one of the most Hip & Trendy resort of Maldives, will vibe again under the loungy-electro- dreamy influence of DJ RAVIN in October 2010…with his new Album : A Waking Dream.
After a hugely successful launch in Paris that was graced with the attendance of Academy Award nominee Catherine Deneuve, Ravin will be hitting the white sandy shores of Huvafen fushi this October 15th, 2010.
Per AQUUMs multi-award winning luxury retreat in the Maldives, teamed up again with Ravin, DJ and Producer of the Buddha-bar series to launch its highly anticipated compilation, Huvafen Fushi Maldives By Ravin Volume 2.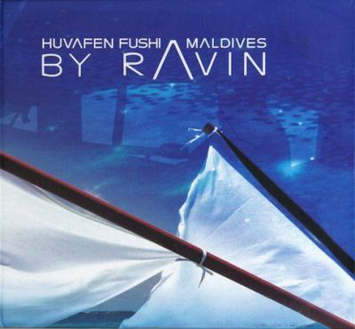 Huvafen Fushi Maldives by DJ Ravin – Vol 1.
Not available anymore
The second volume has evolved extraordinarily in true Ravin style with never before heard music, rhythms and beats. Something quite rare in a compilation.
The very essence of Huvafen Fushi has been captured yet again throughout his mix, evoking memories of Ravin's experience on the island.
All 13 brand new unreleased tracks promise a unique blend of cool ambient-house mixes, a touch of electro and funky bass beats with a twist of jazz and salsa.
LISTEN
The experience is promising…as the Maldives are surely one of the best place on Earth to listen Lounge Music. To understand what I mean, and if you're not right now listening your MP3 on a Maldivian beach, watch the video below… You will probably touch the Dream, right from home…
By the way…Did you know that Huvafen Fushi in Dhivehi, literally means Dream Island ?
Huvafen = Dream
Fushi = Island

Your TOP Best Maldives Resorts 2023
YOUR CHOICE. YOUR DREAM. YOUR VOICE
[ Official ]
Traveler's Choice
12th Edition