Cast your Vote for the Official TOP 10 Best Maldives Hotels & Resorts 2021. Dreaming of Maldives Traveler's choice.
For the 10th year consecutive, the "TOP 10 Maldives Dreamy Resorts" Series have been the voice of Maldives future, past and frequent travelers who vote for the Best Hotels & Resorts in the Maldives.
Current TOP 10 Best Resorts
Cast your Vote for the new TOP 10
CAST YOUR VOTE

Over the year, until January 2022, we'll be asking for your Ultimate Maldives Dreamy Resort.
No panels of experts, just you voting for your favorite Island Resort, the one that makes you Dream To Stay at or where you would Love to Come Back for your Maldives holidays.
About Listed and Unlisted Resorts
The Maldives have now too many resorts to be listed in the poll.
For the sake of visibility and usability, I have hereunder named the Resorts that gather votes each year.
► Your Dreamy Resort is missing ?
If you don't find your Dream Resort in the Poll, please let its name in the last dedicated field of the poll and I will manually add your vote.
Stay Tuned. Receive the Winners by Email
Maldives TOP 10 Dreamy Resorts 2021
YOUR CHOICE. YOUR DREAM. YOUR VOICE
CURRENT TOP 10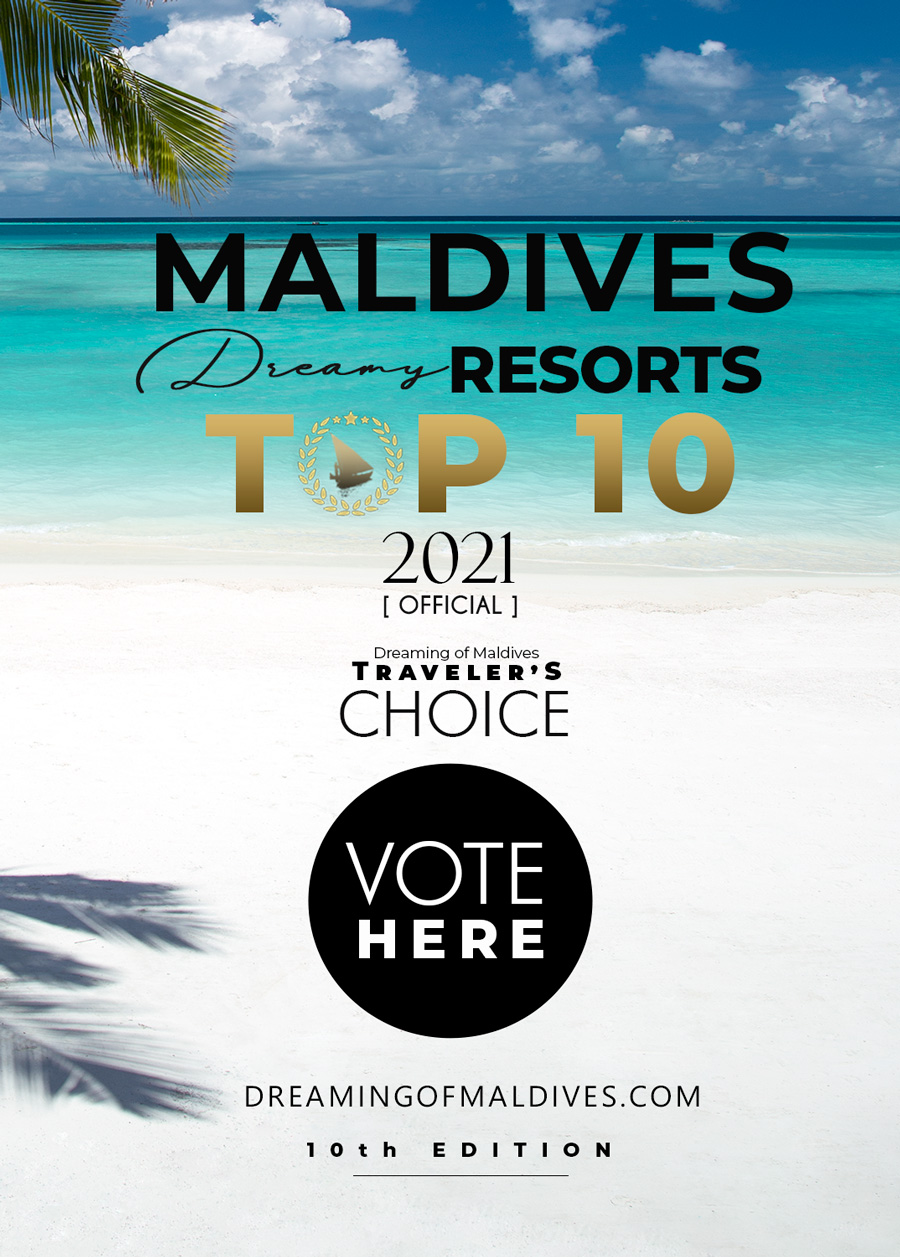 Pin The Dream
Follow us on Facebook, YouTube and Instagram for more Maldives stories.