Archive for Kanuhura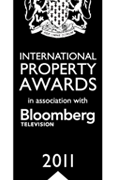 08/06/11 Kanuhura was honored by the title of Best 5 Star Hotel in during the 2011 International Property Awards [...]
Read More →
Please Carefully READ & NOTE the following. ENJOY but DON'T STEAL. You can SHARE the photos if you use the original URL. Internet is not that big... I hereby inform you that any stolen Photo / Article / Video material will immediately lead to copyright infringement to be taken down. SO : Be Fair & Share. Don't Steal ( that's totally ugly btw) Now the usual notice.
Except where otherwise noted, the images, videos, music and texts on this site are copyrighted material and are the property of Sakis Papadopoulos and Dreamingofmaldives.com.
Unauthorized use and/or duplication of this material without express and written permission from Sakis Papadopoulos and/or owners is strictly prohibited.
None of the site's material may be used for commercial purposes without prior written permission. Contact us by email for permissions and use.