Update : January 23rd 2012. Photo just released by Six Senses Laamu!
Umberto freshly arrived at Six Senses Laamu. We share with you this photo of him breath-holding taken a short time ago on the resort jetty.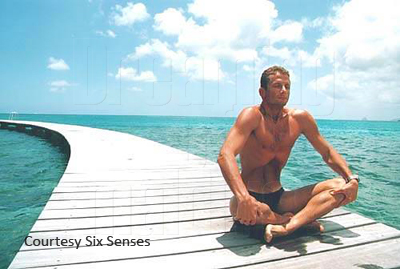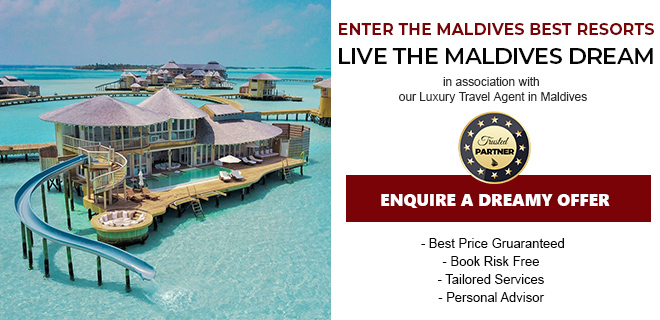 HERE IS A FRESH AND EXCITING NEWS FOR ALL FREE DIVE LOVERS!
From 23rd 30th January 2012, the Resort Six Senses Laamu Maldives (only resort in the remote Laamu Atoll, 150 kilometres north of the equator) will host a week of free diving activities by iconic world champion diver Umberto Pelizzari.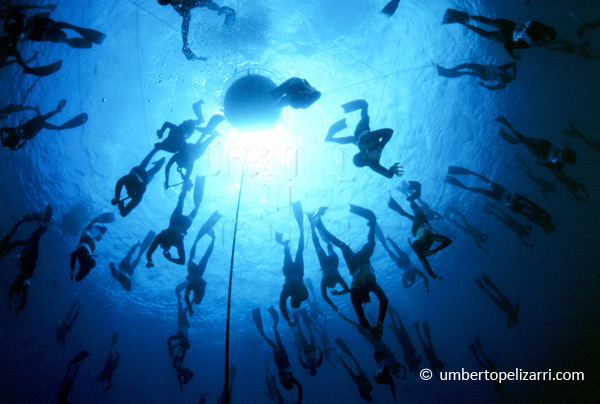 The 16 freediving world records is the only freediver to have established world records in all the depth disciplines, and the first man to reach the depth of 150meters (492 feet).
Umberto will host daily free diving clinics teaching them the unique techniques of free diving and explorative dives around the beautiful coral reefs surrounding Six Senses Laamu.
In the evening he will host dinner talks at LEAF where he will give talks on his dives and discoveries.
Umberto now works as a journalist and television reporter for a popular Italian scientific documentary program that focused on the marine environment. He is also the creator of the Apnea Academy, school for the instruction and research of freediving on an international level.
Video of Umberto free diving in Maldives… ( from the beautiful "Underwater Channel TV")